Thanks to Waverly Inspirations for sponsoring todays post! As always, all opinions are our own.
The countdown is on… t-minus TWELVE days until New Years Eve! Whaaa?! Time flies, of course, so let's welcome 2017 in style with these easy NYE Party Hat tutorial, blinged out with a free clock printable and some Waverly goods!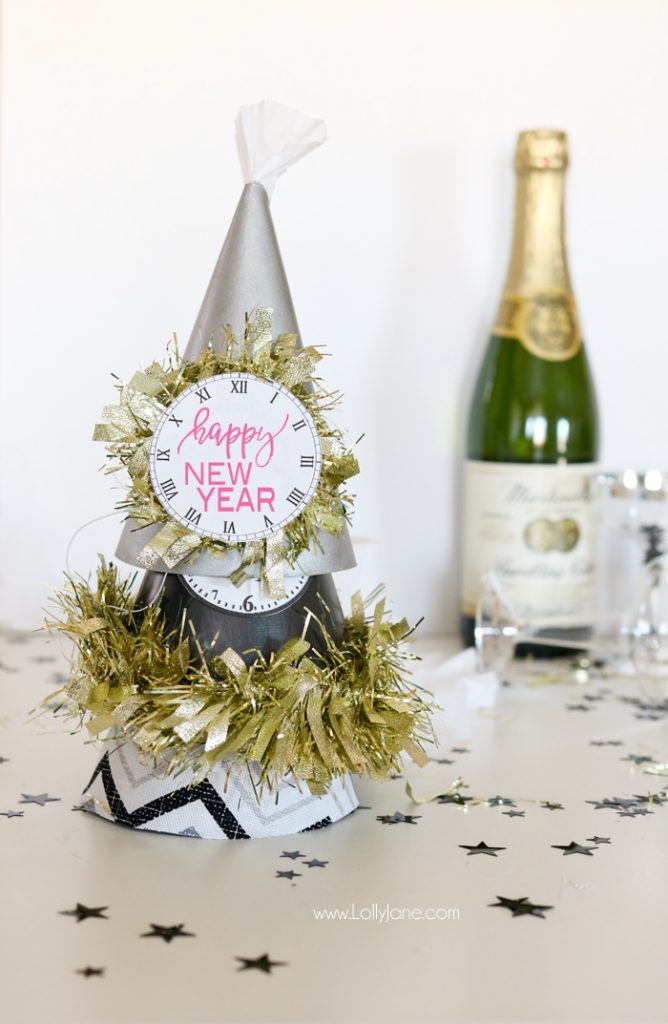 To get started you'll need:
Paper Party Hats
Christmas tinsel
Crepe Paper or Streamers
Paint Brush
Hot Glue
Paper clocks (download below)
>>Free Clock Face printable (blank)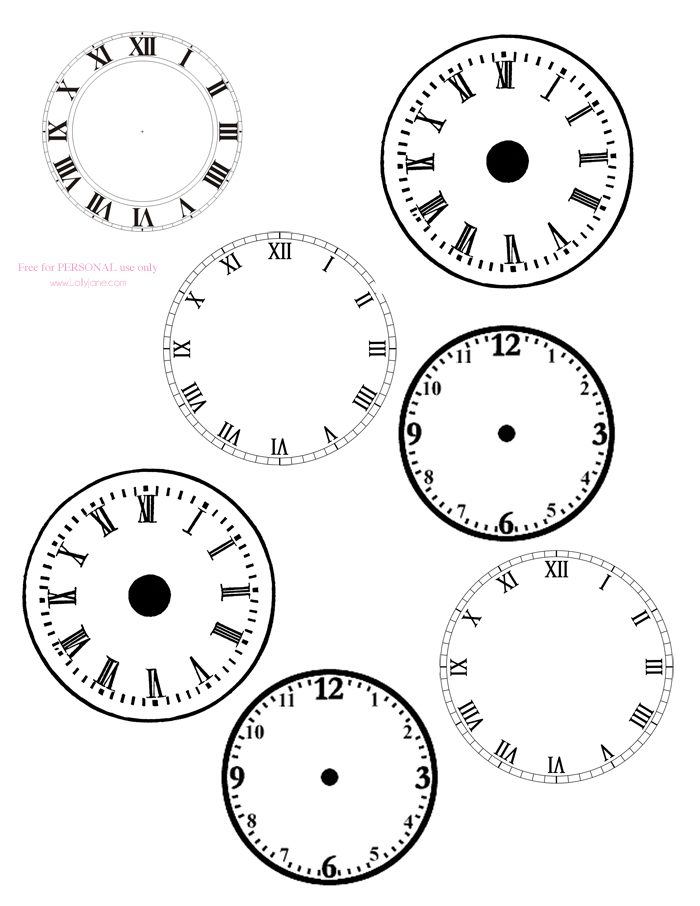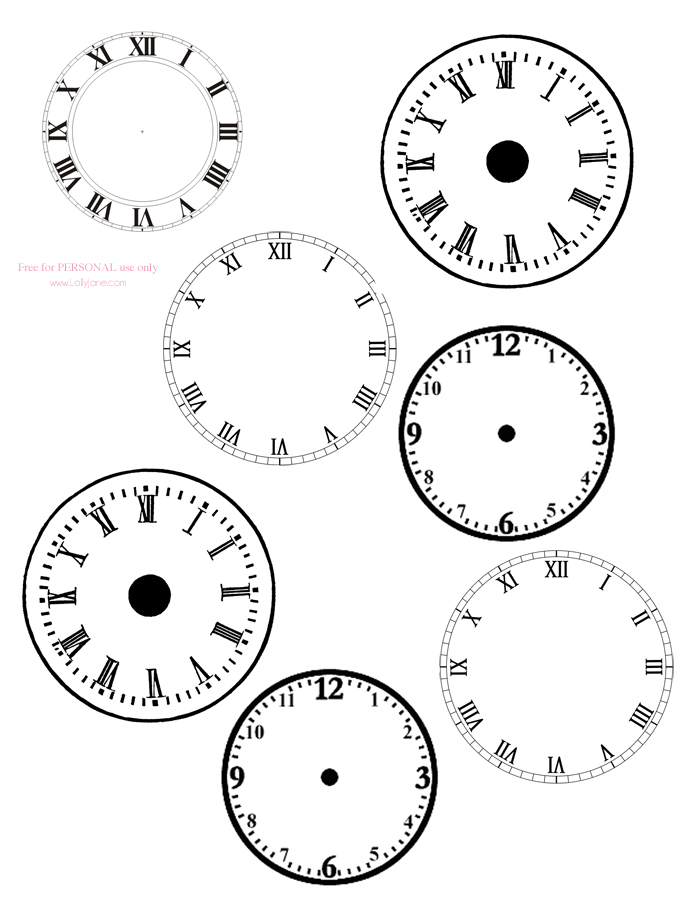 Making these was a cinch and definitely a kid-friendly craft, just be sure to use supervision with the hot glue gun. 😉 To get started you'll need to cover up those bright birthday party graphics on the party hats.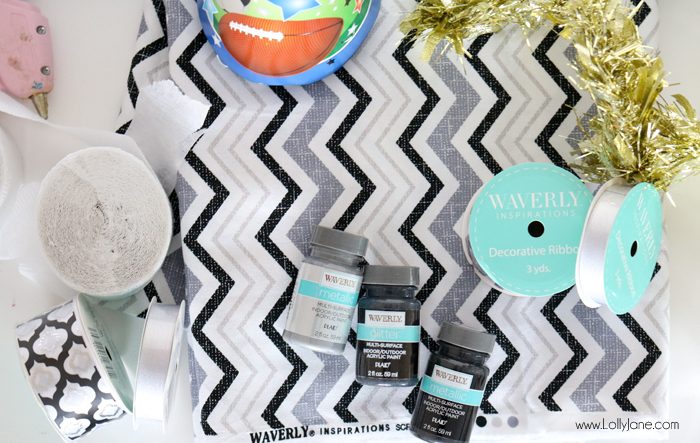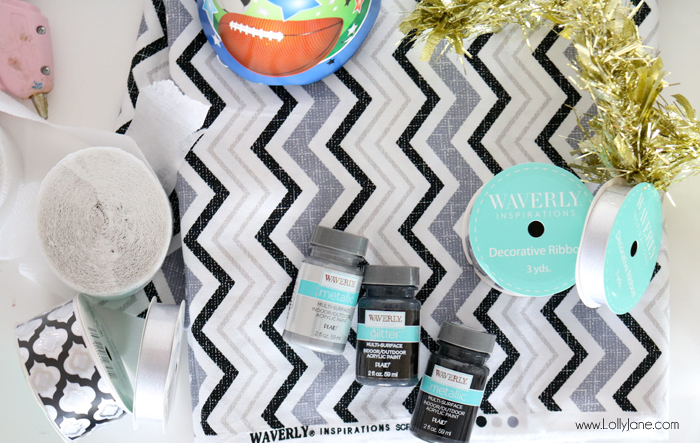 I painted 2 coats of Waverly metallic paint over 2 of them, one in black and one in silver.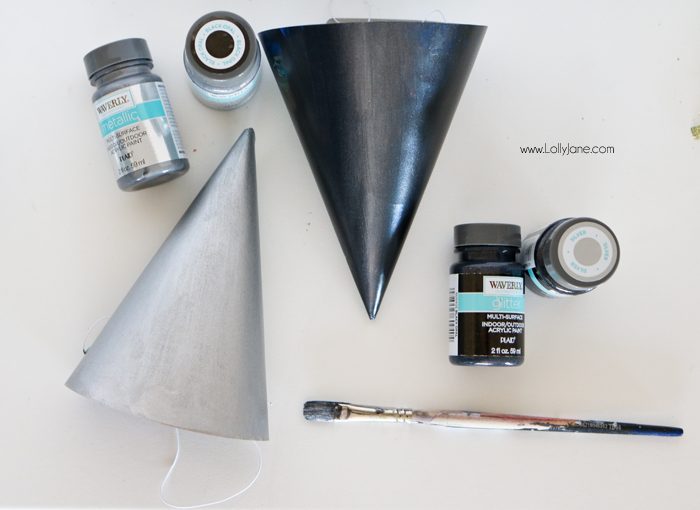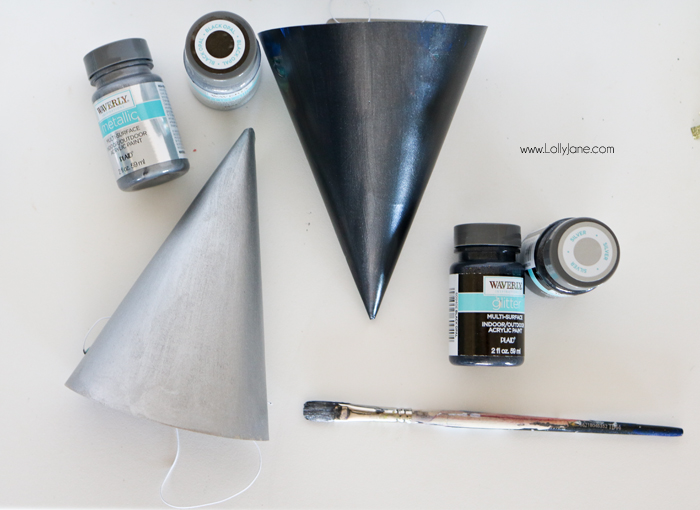 I cut some Waverly fabric in a classic chevron pattern, decked out in black & silver, to fit the party hat shape then hot glued it on. I trimmed the excess fabric then glued it together.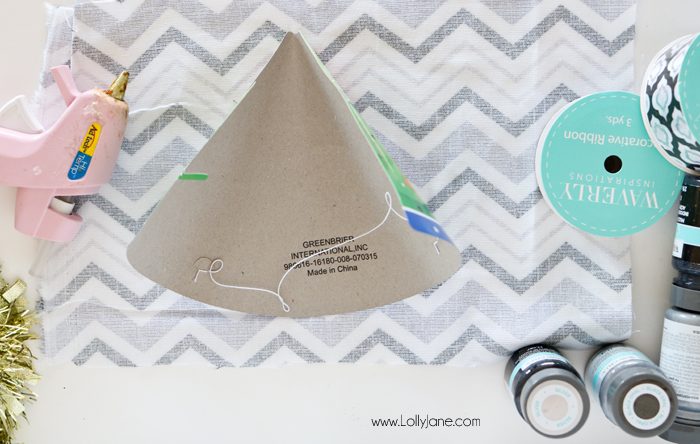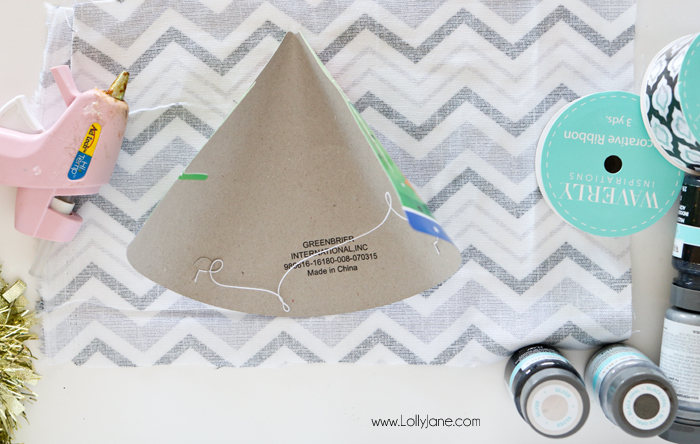 Cute! I love the texture of the Waverly fabric against the metallic hats.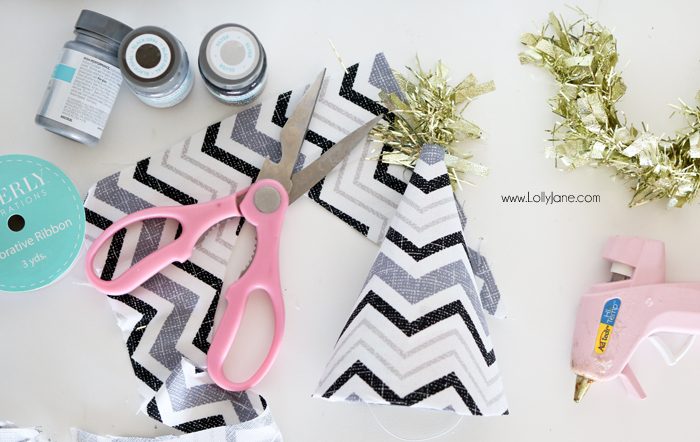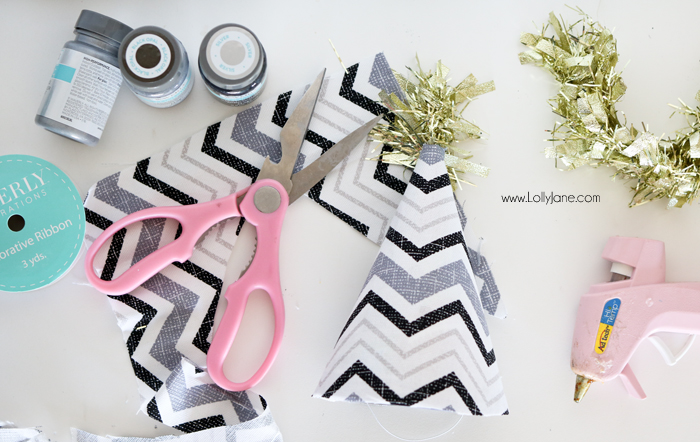 From there I printed and cut my clock faces. You can write "Hello 2017" or "Happy New Year" or draw clock hands or whatever you want to do- I left them blank for you to personalize. 😉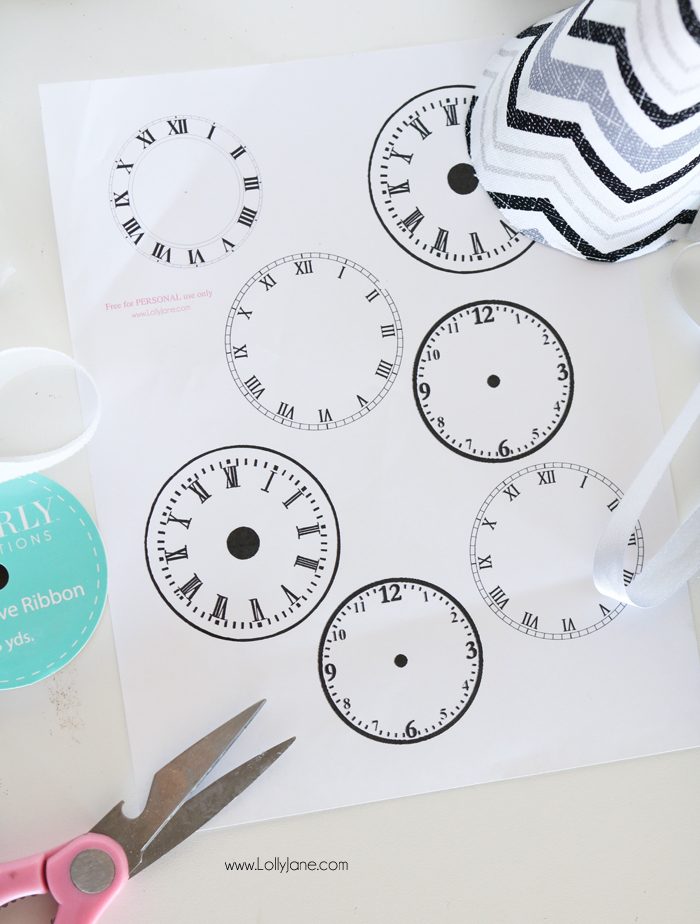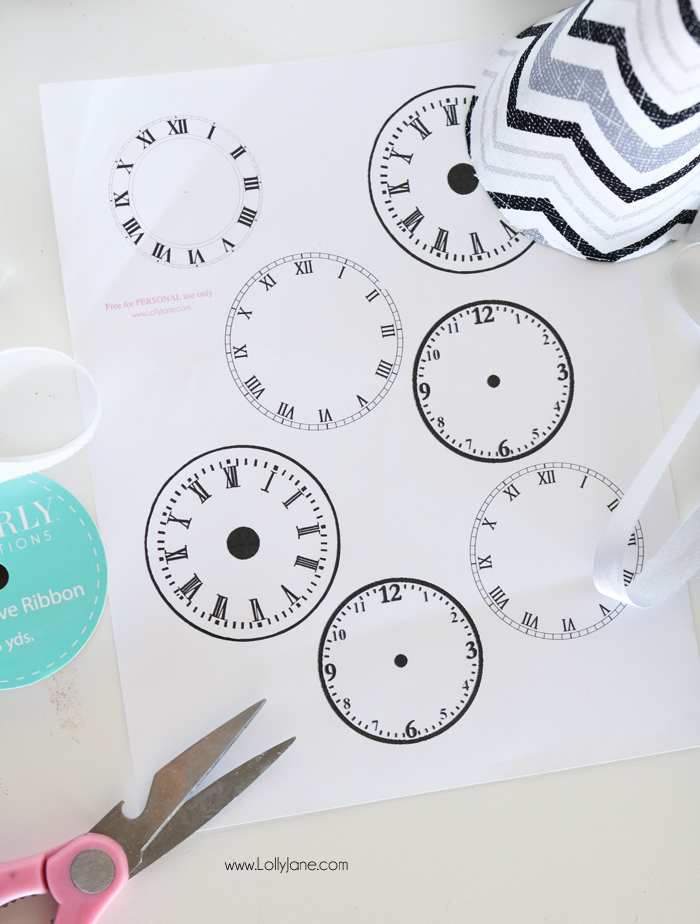 Hot glue the tinsel in a circle then glue a clock to the front of it; hot glue it to the party hat.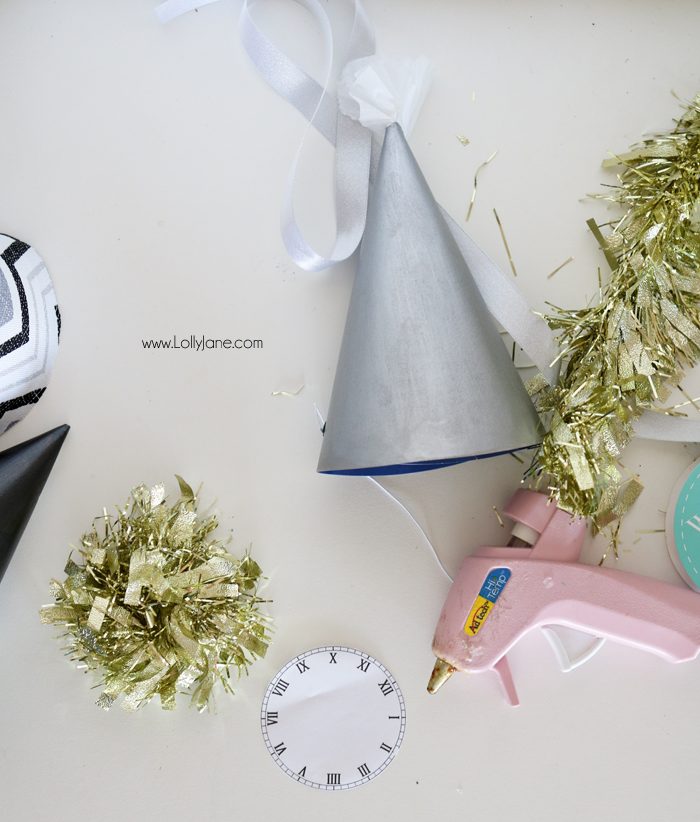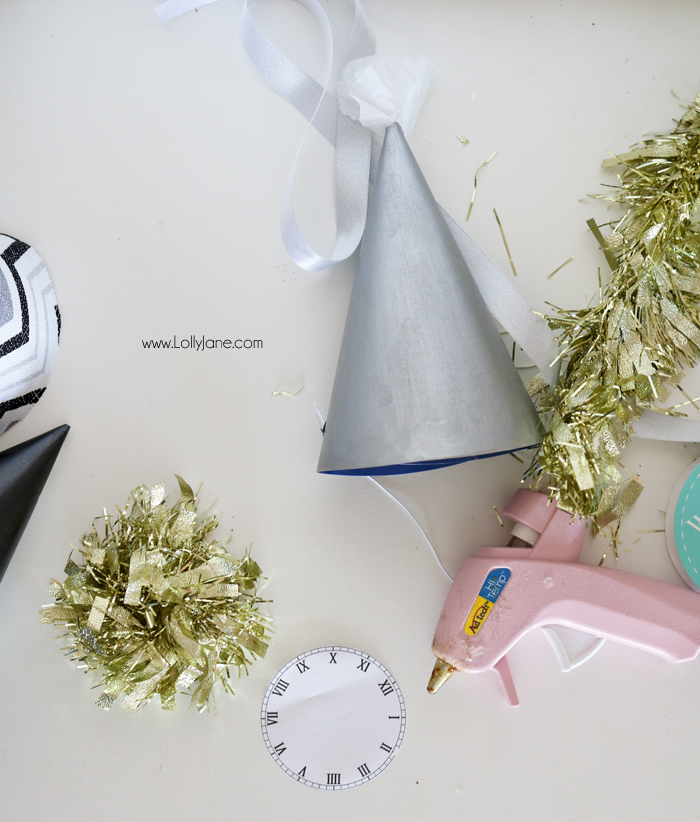 I used the streamer as a hat topper and just bunched it together like a ruffle then glued it in place. I love the Waverly ribbon that has a bit of sparkle to it so I bunched the patterned one as a topper then used the silver ribbon one to back a clock by adding strips behind it. Easy peasy. You can mix and match styles and textures of the Waverly fabric, ribbon and paint to create some fun and super easy party hats, perfect for NYE!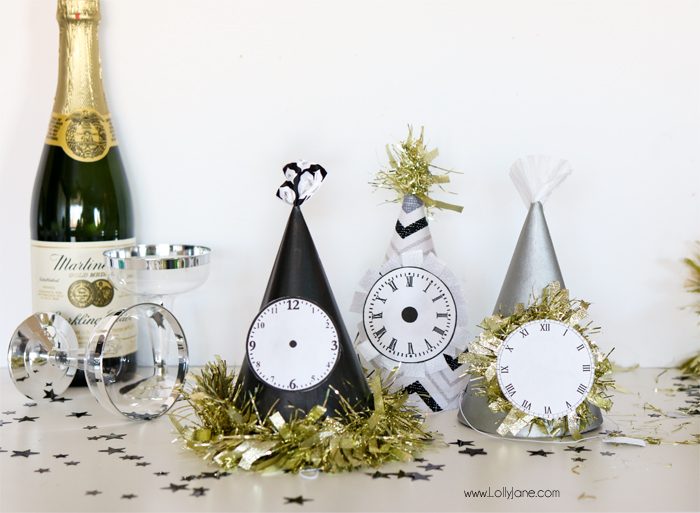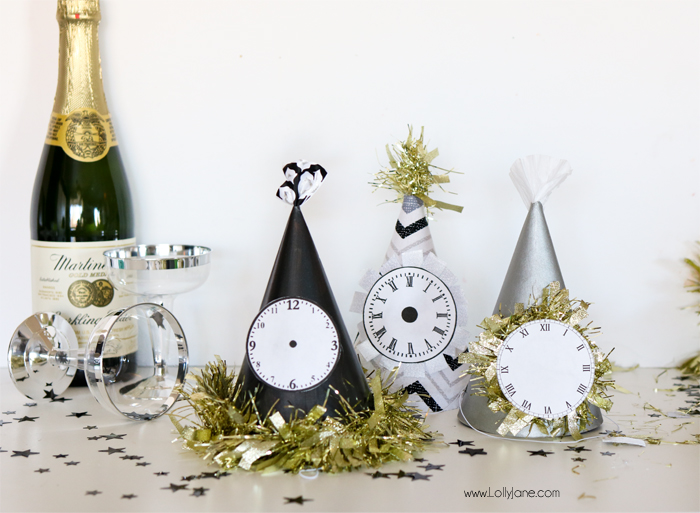 I kind of want to paint everything this pretty metallic silver hue as it's the perfect shade of gray with a bit of shine!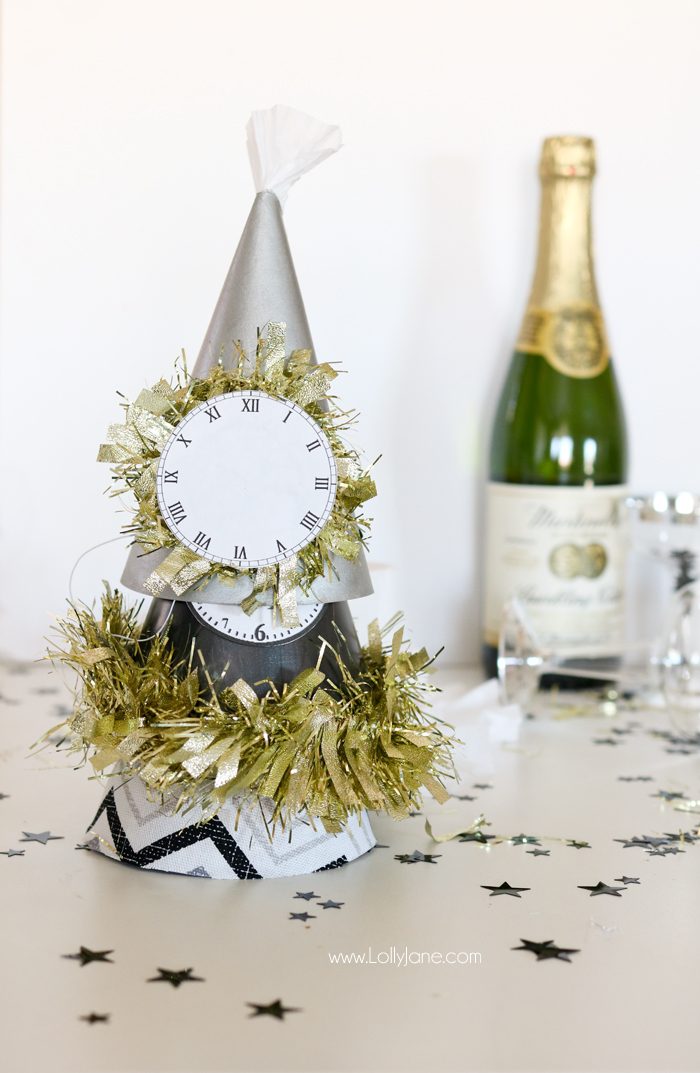 Loving all of the classic blacks, whites, and silvers in the Waverly products with the gold tinsel. I can hardly wait to chill our kid-friendly bubbly (Martinelli's) and watch the ball drop!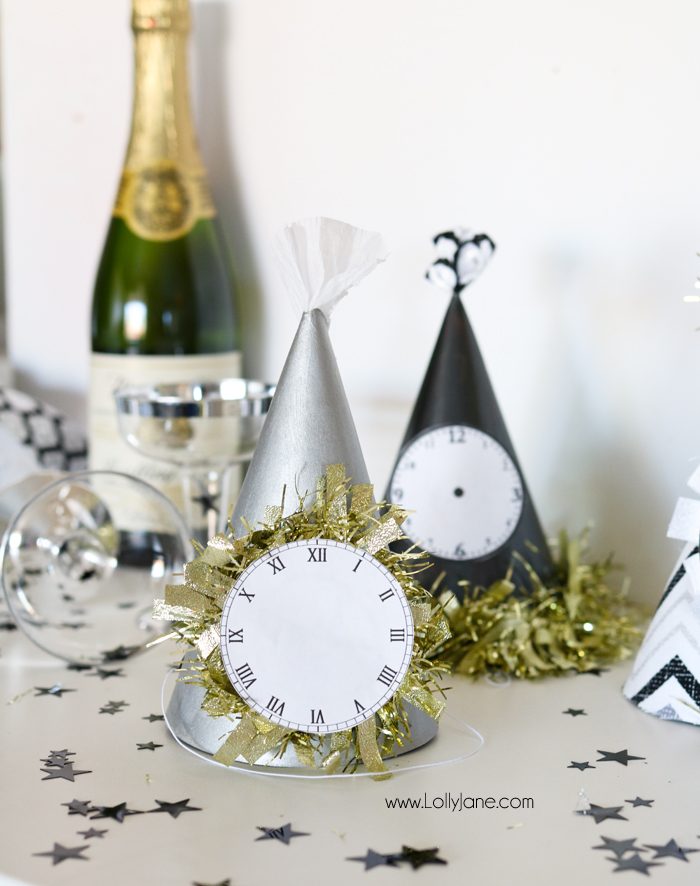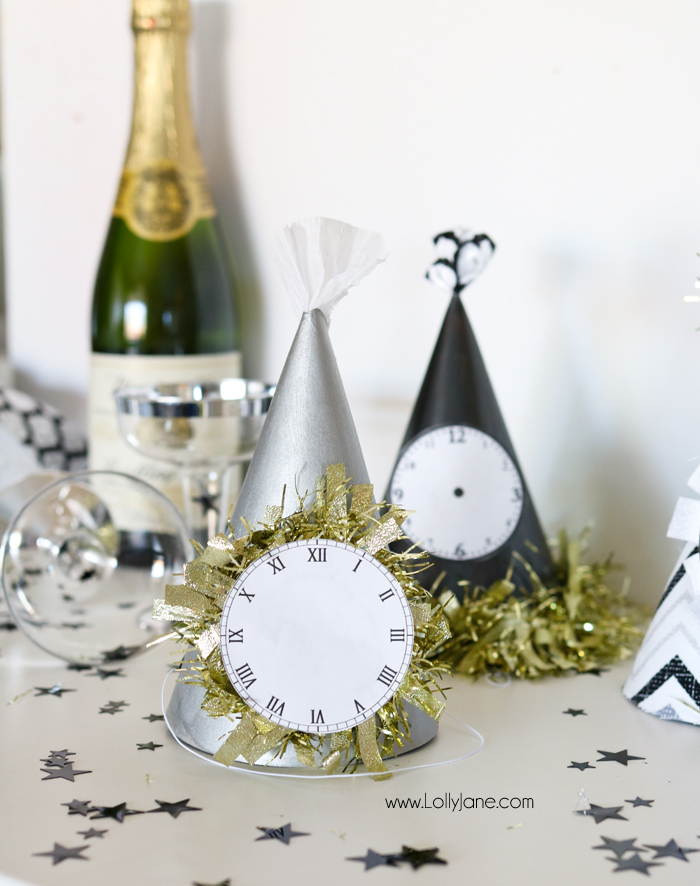 See what other Waverly creations are happening with the trending hashtag #WaverlyInspirations or check out all of our Waverly projects!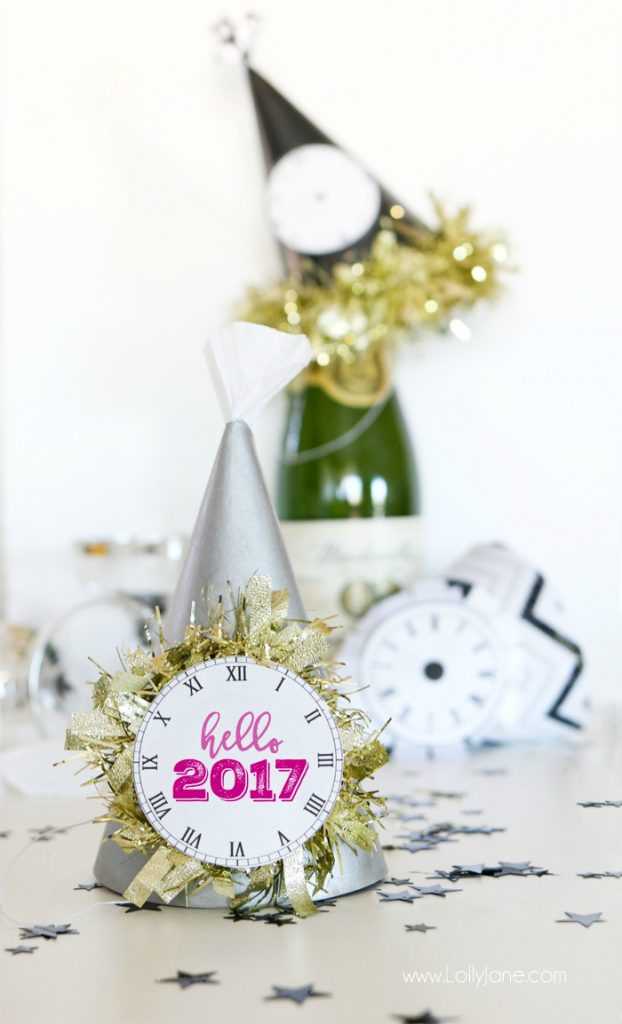 Happy New Year!

PS: Take a peek at 23 more Do-It-Yourself NYE ideas,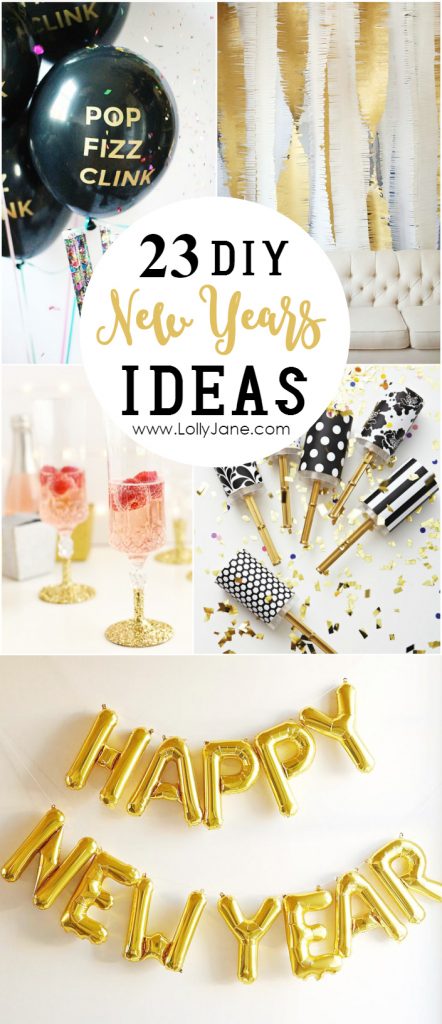 our roundup of FREE New Years Printables,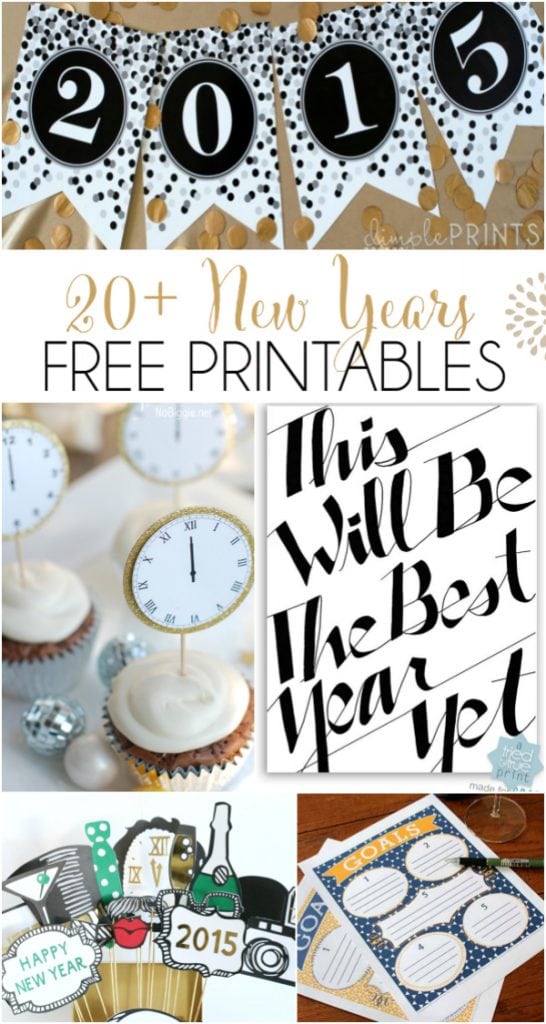 or our collection of New Years Eve Party Ideas! Fun!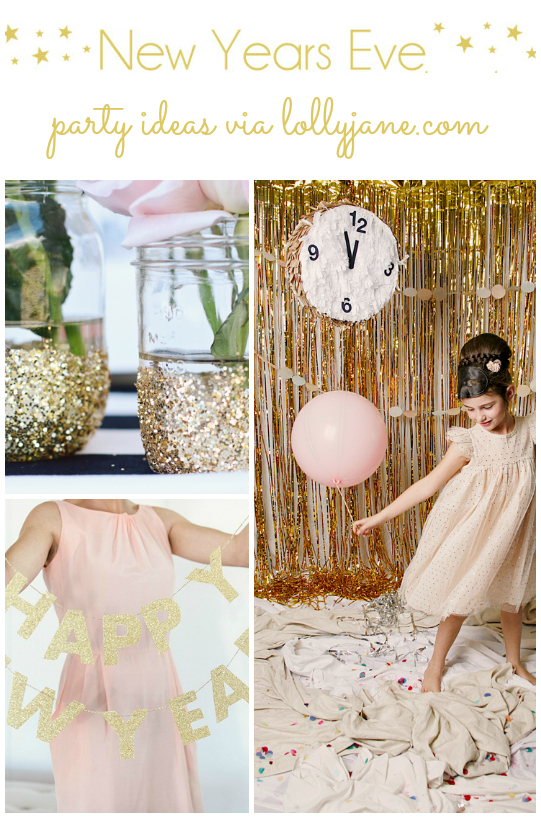 FREE EMAIL COURSE
5 Low Cost Tricks to Make Your House Look Like $1 Million
It's Lolly Jane's 5 FAVORITE Tricks to spruce up your space affordably.

Don't miss these!