New Years party in a box gift idea
It's always hard to get everything checked off our before-Christmas list. Especially since we travel to Utah every other year to visit Hubby's family. The year we're gone, we opt for our artificial tree and ditch neighbor gifts all together. And every other year, I get home and see a pretty little pile of goodies from my sweet friends then scramble to think of something equally awesome to gift in return. I think this New Years party in a box gift idea is adorable. And affordable, we're all about affordable!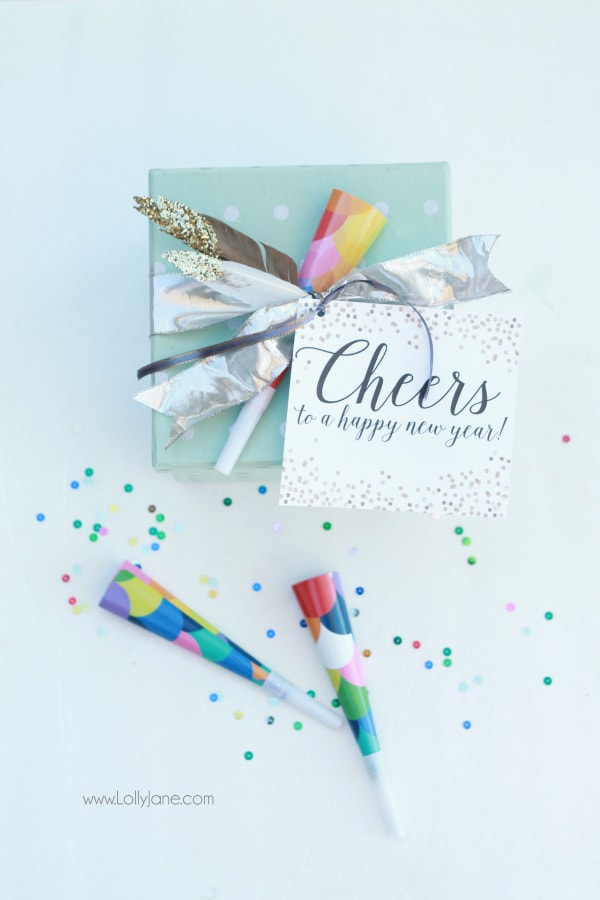 We shopped HomeGoods for this cute mint polka dot cardboard box. We filled it with 2 ginger beer bottles (non-alcoholic), a few milk chocolate candies, some dollar spot party horns and some colorful glitter. HomeGoods has an incredible selection of gifts for everyone's different taste buds so get creative!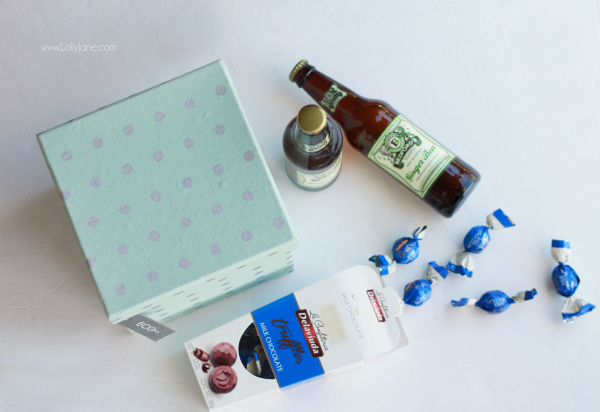 Tie on a CHEERS to a new happy new tag then make your neighbors glad they know you! This would be a fun kid gift too if you and yours are going out for the night. You could fill it with poppers and glo sticks and apple juice bottles as an alternative.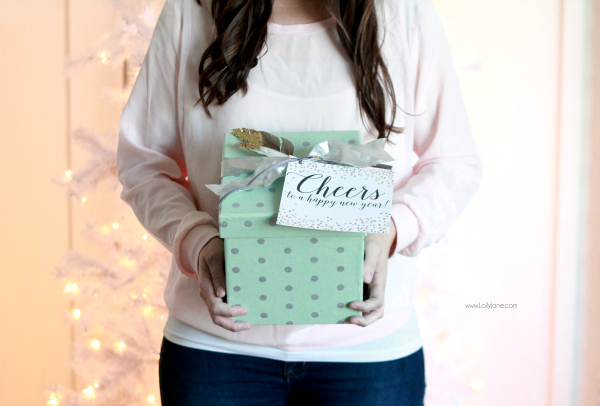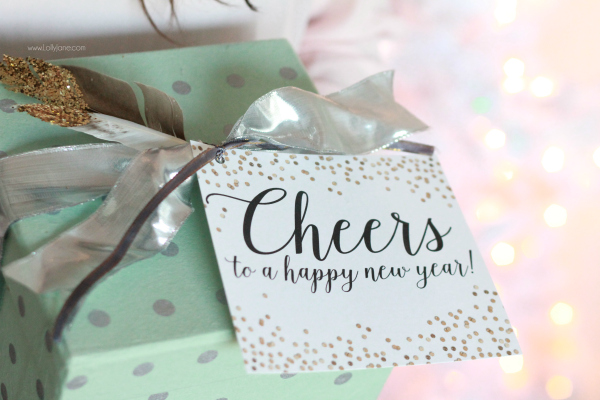 Right click and save the tag or download here.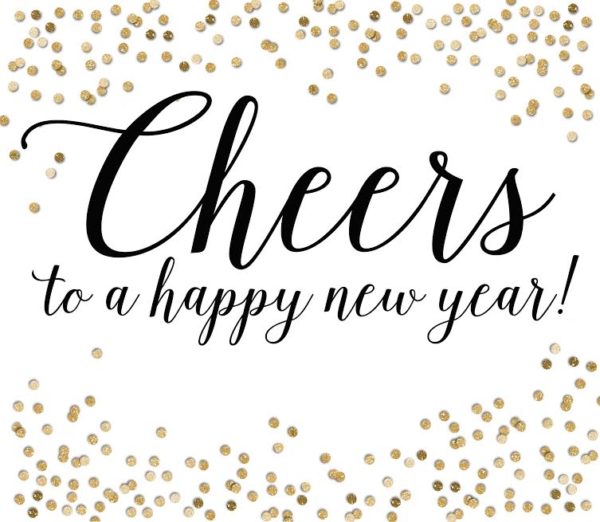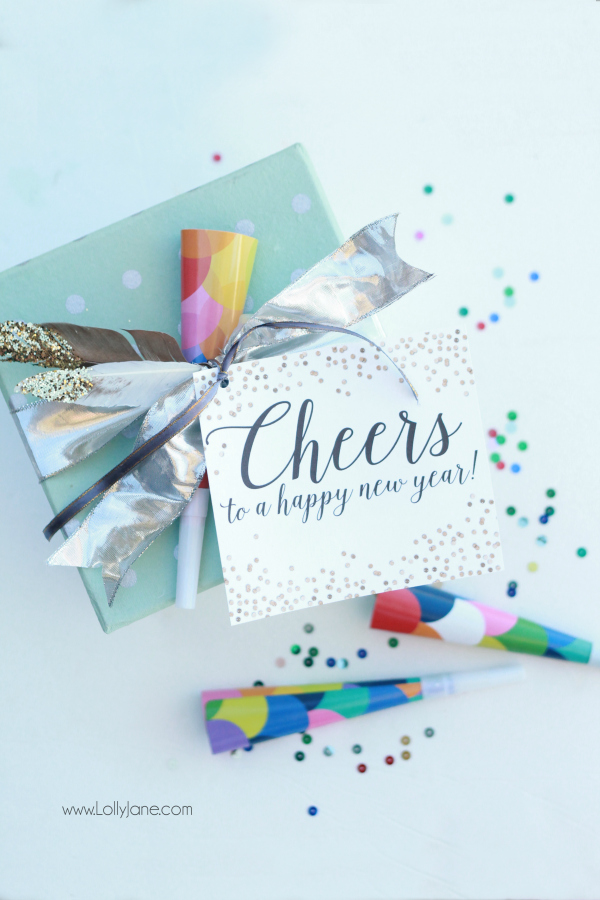 Thanks, HomeGoods, for sponsoring today's post. Keep them in mind for your gift needs, their pillows and throws are my fav but I also love their pretty home decor knick-nacks! Keep up with them on Facebook, Twitter, Insta & Pinterest. And hashtag #HomeGoodsHappy if you make a neighbor happy, we'd love to see what you put together!
Need help with your New Years Resolutions? Check out our free printable!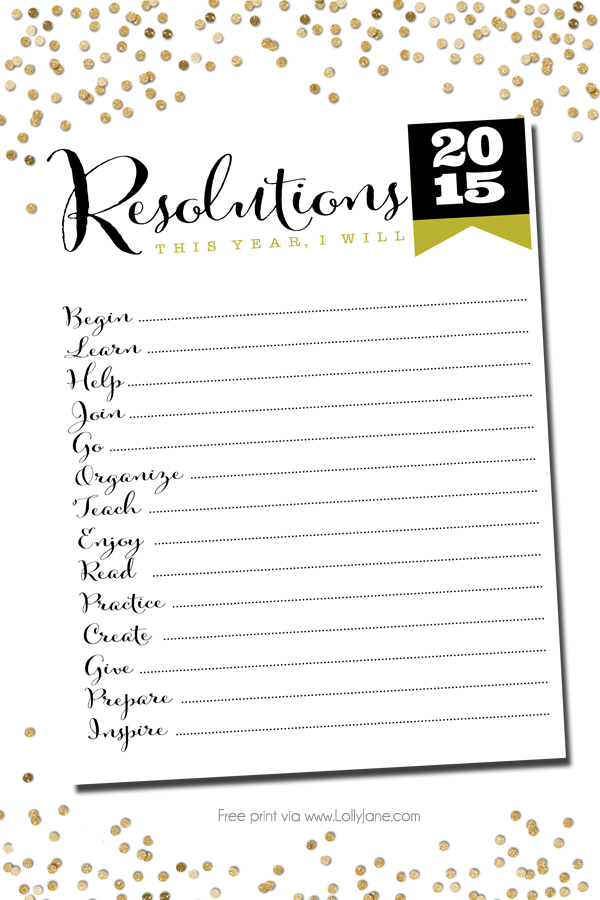 Also visit our many New Years ideas like our 20+ New Years printables,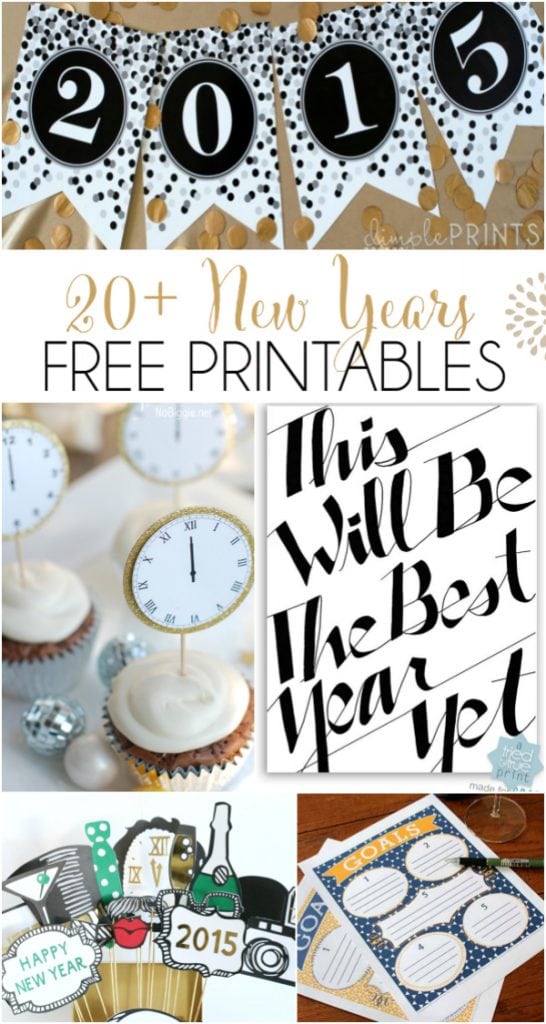 and our 10+ New Years Eve party ideas!