the perfect white on white bedding
This is a sponsored post written by me on behalf of Gryphon. All opinions are 100% mine.
Sundays are for naps, cuddling, and family movie time snuggled up in my bed… husband, me, kids, and our pup! Let's be honest, the kids end up migrating into our room on ANY given day (with puppy in tow!) and snuggled into our bed so any day is really a good day for naps, cuddling, and family movie time snuggled up. Haha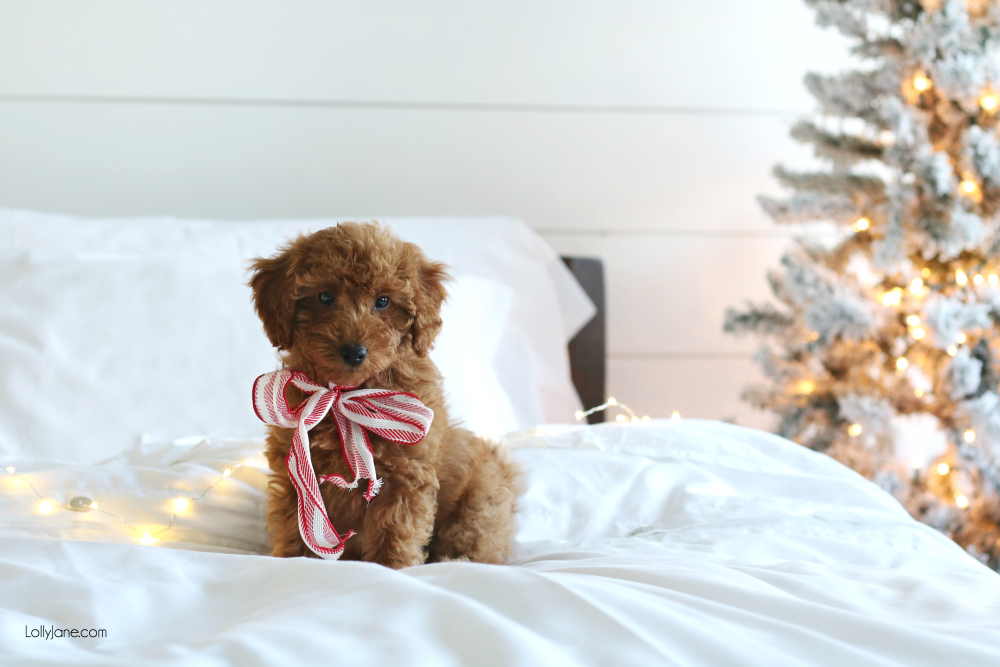 Enter the most comfortable bedding we've ever owned: Gryphon bedding. With our sleeping space being so "high traffic" with 3 kids and a dog, (plus us!) we need a good quality bedding that not only performs well when it comes to comfort but can also outlast the spilled popcorn and puppy drool.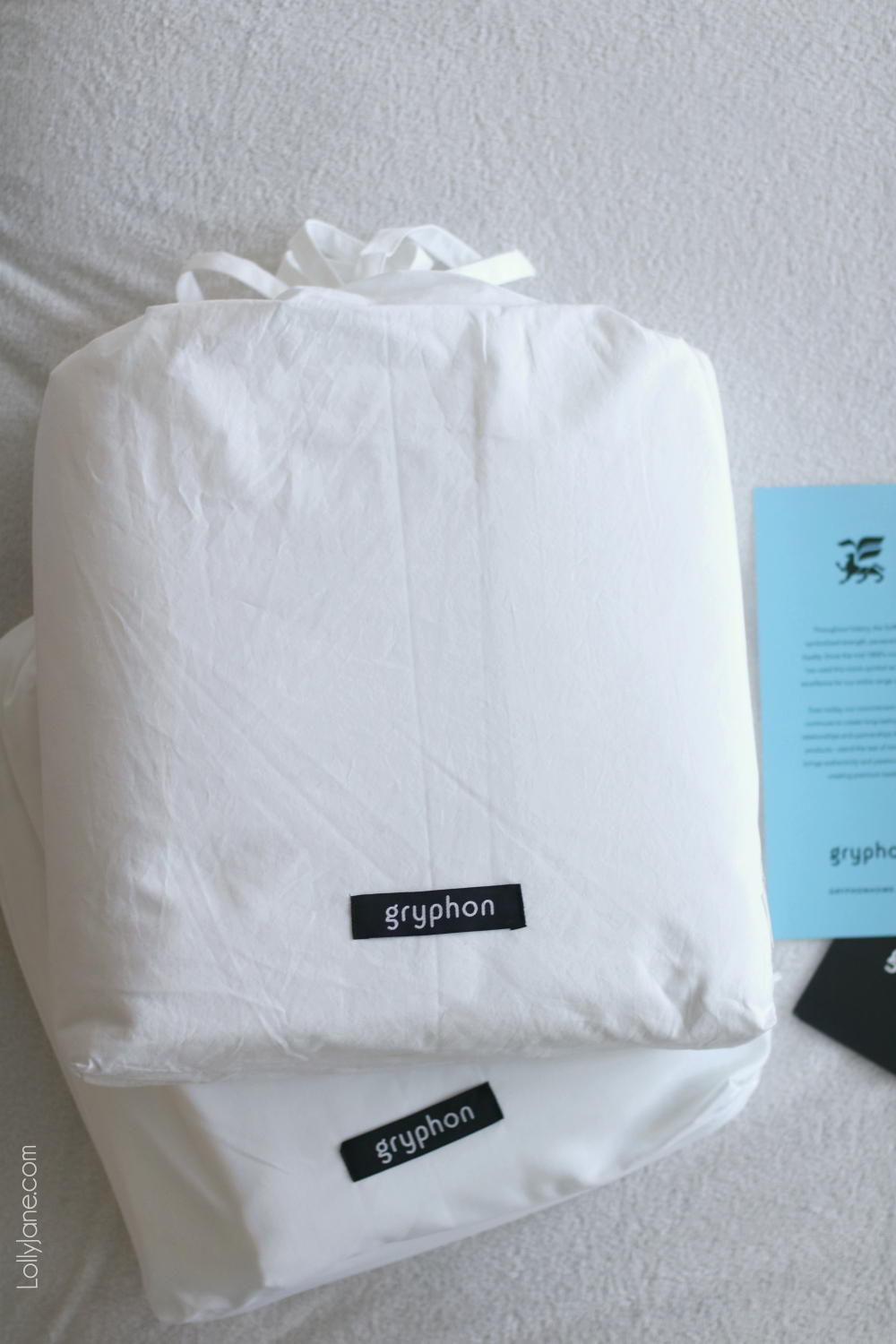 Gryphon bedding (sheets, shams and duvets) are expertly designed with the highest quality fabrics made from the best sustainably sourced materials, to fit individual styles of sleep, design and comfort. We chose the Comfort Washed bedding as it's pre-washed and is made of cool-to-the-touch 100% Supima cotton fabric (aka: the world's best cotton) that is an absolute must-have here in warm and sunny Arizona. It's nice to keep cool under the sheets with 5 warm bodies!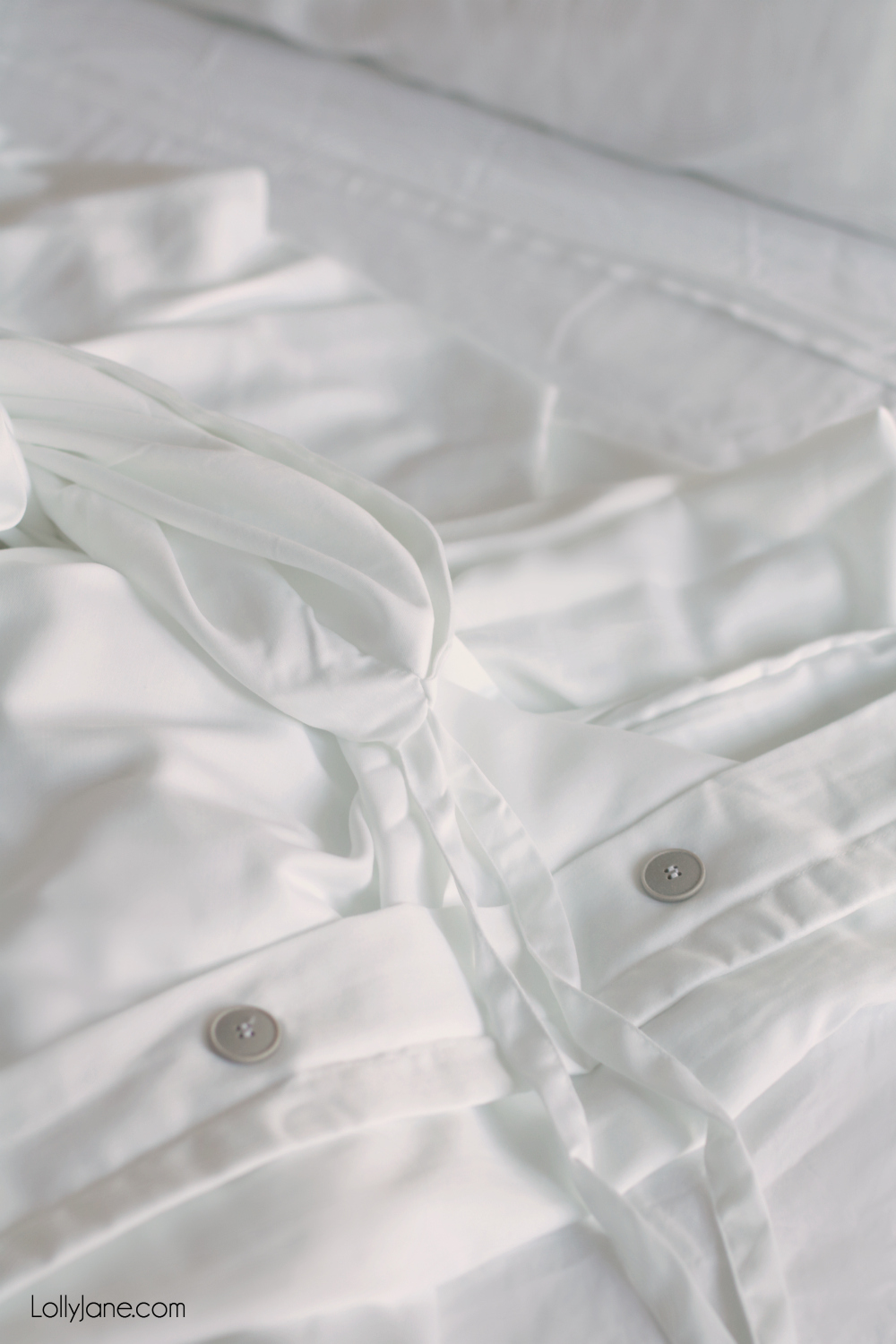 My favorite part of the duvet is the ties in the corners that make the process of covering your comforter so seamless. Depending on your personal style, you can button your duvet to hide the seams or expose them. I personally like the simple buttons and flipped them outwards, so pretty and they coordinate well with my shiplap walls! 😉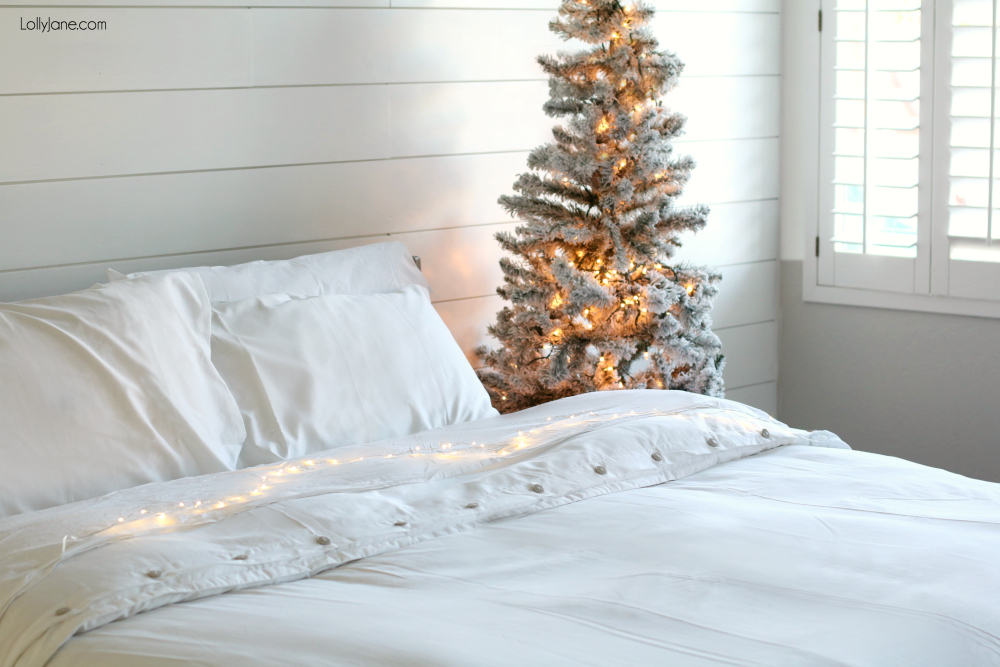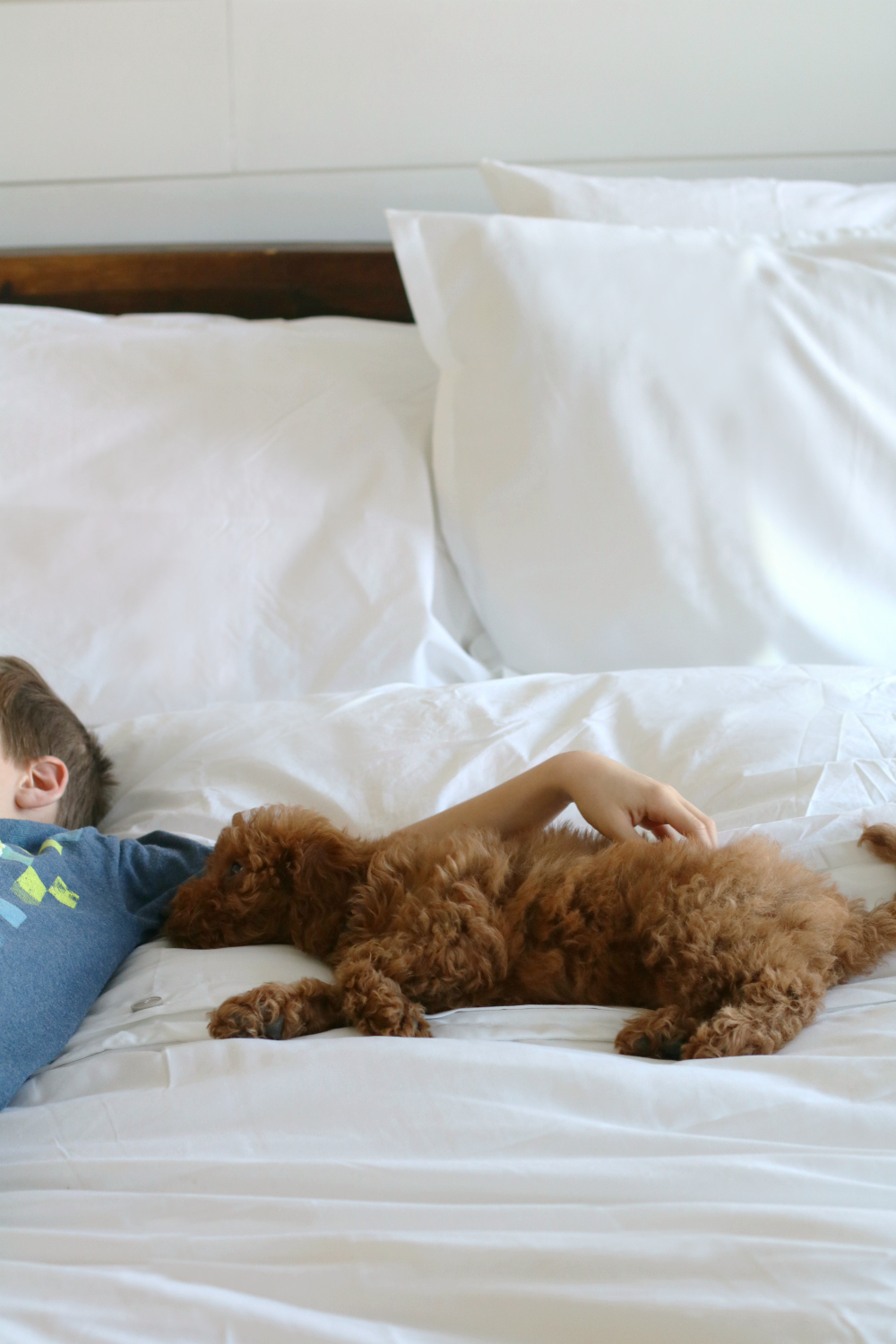 Gryphon also offers the following bedding qualities that is dependent on your own needs as sleep is personal and Gryphon believes bedding should be, too.
Luxury Suite: a dressier and more polished look and feel, this high-quality fabric brings softness with a touch of sheen. (100% Supima cotton)
Comfort Washed: (mine!) a pre-washed, cool-to-the-touch fabric that provides a relaxed, comfortable look and feel. (100% Supima cotton)
Easy Living: a soft, low-maintenance and wrinkle-resistant fabric that provides everyday ease with a hint of sheen. (80% Supima Cotton and 20% performance polyester)
Want to try at home without a commitment? Gryphon encourages you to "try before you buy" with a personal trial kit and 100-day satisfaction guarantee for the purchase of sheet set, duvets or shams so you can try it at home. I personally love my bedding in white as it's easy to clean the kid + puppy messes with a quick wash, but I adore the other colors like light gray, charcoal gray, navy blue, or sky blue as said messes would be even easier to camouflage. 😉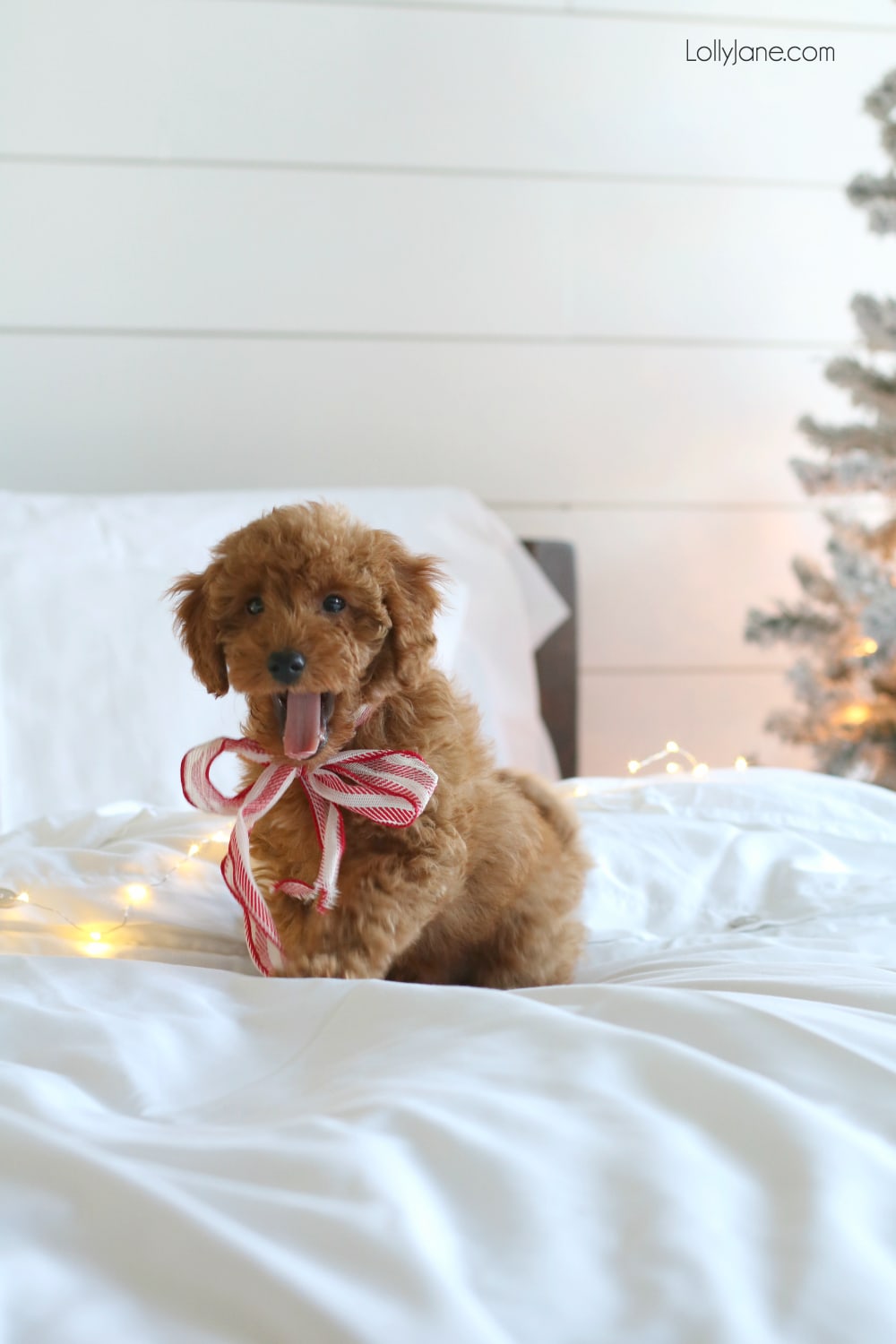 It's been FAR too long since we updated our sheet set, pillow cases, or duvet cover and were so thrilled to partner with Gryphon and spruce up our master bedroom. The white set feels so fresh and we love the look of the clean lines throughout the bedding and I'm betting yourself or family/friends are also due for a bedding refresh. Hint hint: this would make a great Christmas gift to make your bed your way by updating yours or their space for the new year! Give the gift of happiness this holiday season with Gryphon. ❤️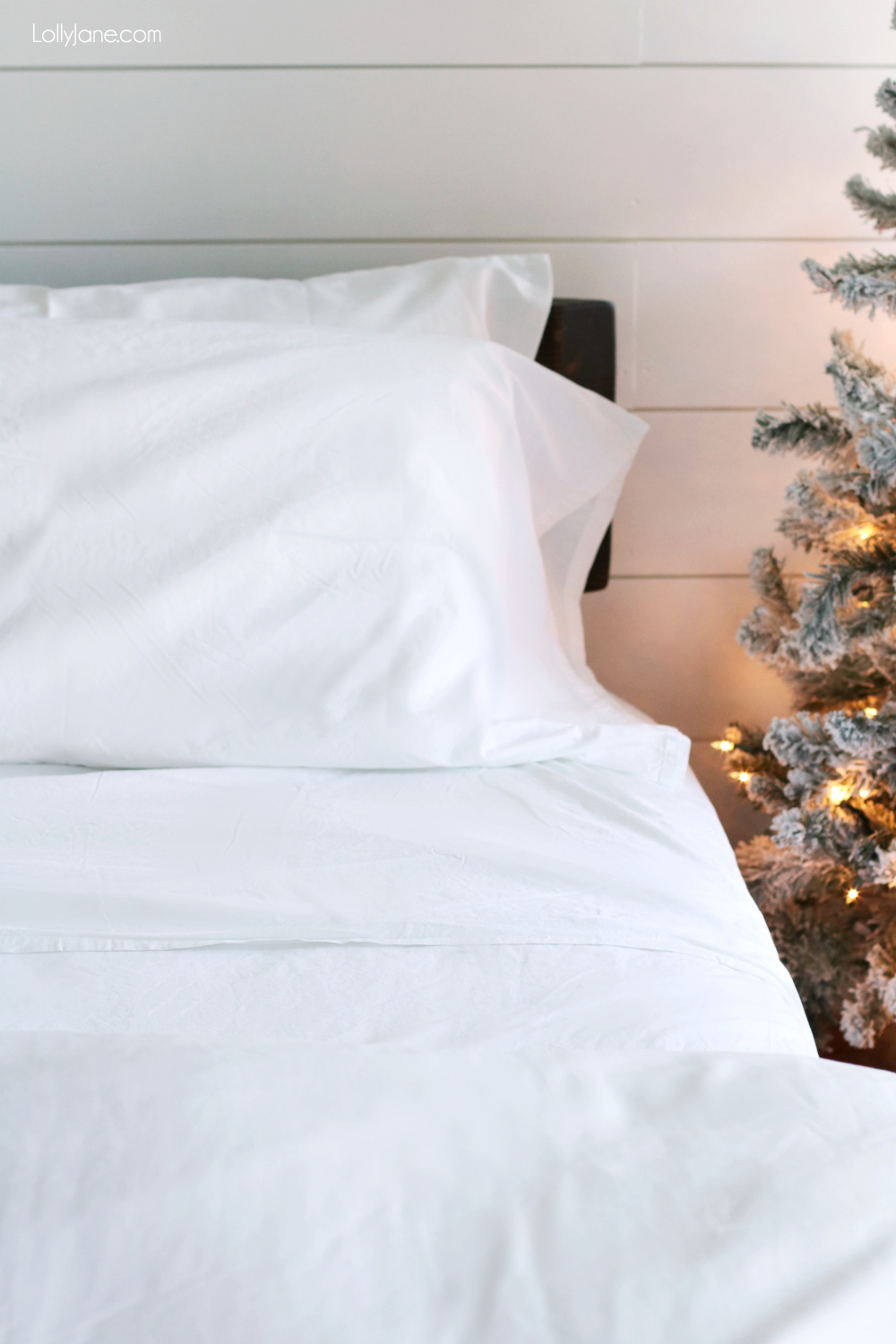 Take a look at other bedding qualities and colors at GryphonHome.com or follow along for more bedroom inspiration with these hashies: #makeyourhappy #gryphonhome