Neapolitan Semifreddo Shortcake
I love dessert. Like love love love dessert. Any homemade baked good speaks to my soul and I have to have it. So when World Market challenged me to make an Italian dessert, I jumped at the chance. I knew I wanted to use their ladyfingers but that's all I knew they carried. When I browsed their food selection, I was shocked at how much they stocked! I even found Cafe Du Monde beneigt mix there…hello!! Remember my trip to Louisiana earlier this year?? I bought some from Cafe Du Monde itself in New Orleans, and it was down the street from my house the whole time?? Awesome. Anyway, I also found some yummy dark chocolate spread from Holland and grabbed it. I'm a big Nutella fan but this is legit. Dark chocolate, creamy goodness. And Kristi's father-in-law is from Holland so I was excited to tell her about my find! (Think Christmas gift!) I also saw some marshmallow fluff and knew I could keep thinking on my dessert until I got home. I went to the grocery store and came home with vanilla ice cream, strawberry sorbet and heavy cream and knew I wanted to make a Neapolitan dessert, because who doesn't enjoy vanilla, strawberry & chocolate? Mmmm… So here is my Neapolitan Semifreddo Shortcake, it's so yummy!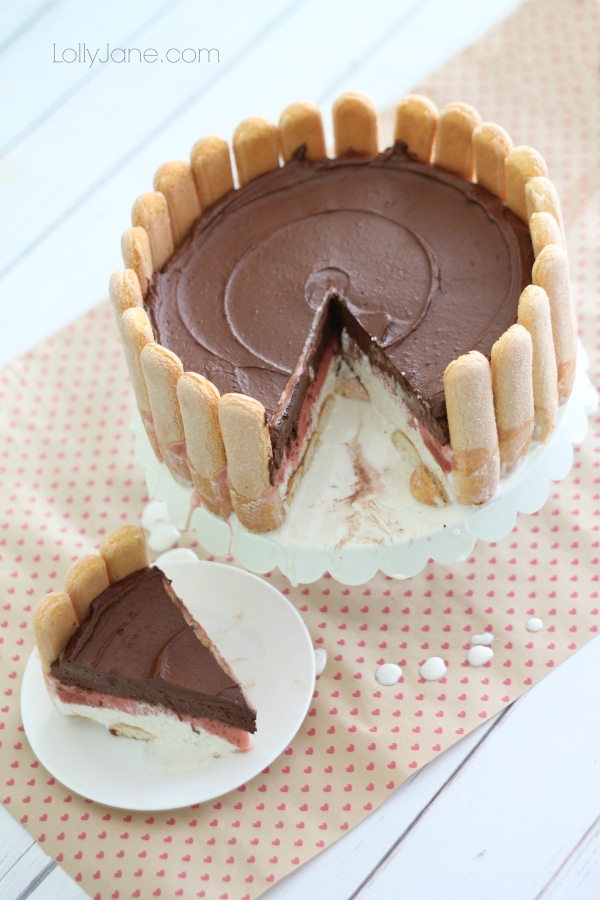 Ingredients:
2 (7.1 oz) packages Danestia ladyfingers
1/2 gallon vanilla bean ice cream, softened
1 pt. strawberry sorbet, softened
1 (14 oz ) jar dark chocolate spread
1 (12 oz) jar marshmallow fluff
1 cup heavy cream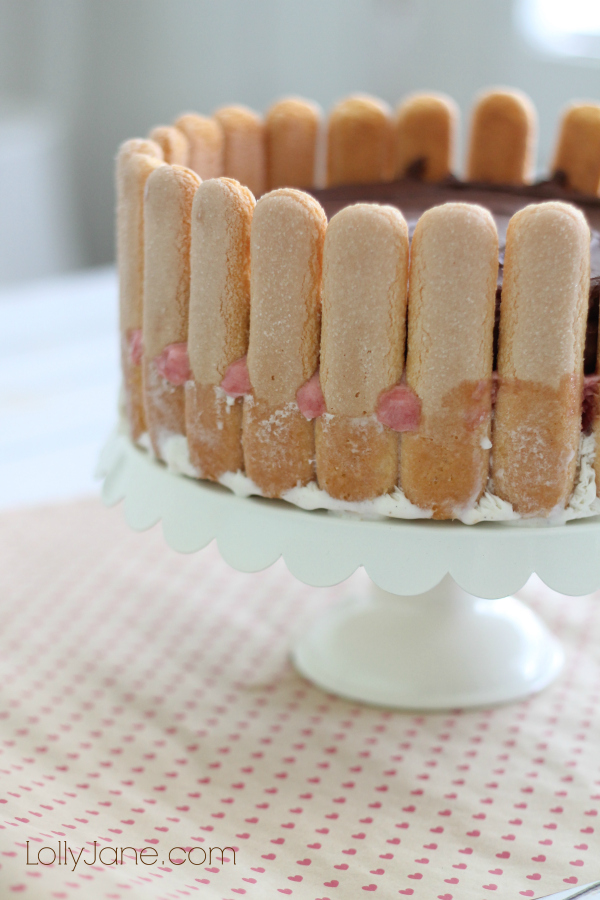 Directions:
1. Arrange ladyfingers around sides and on bottom of a 9-inch spring form pan. This is easier said than done, it required a lot of patience since they tend to fall like Domino's! But the end is worth it so move slow (;
Spread vanilla bean ice cream over ladyfingers, and freeze 30 minutes. (I put the ice cream in the freezer for a minute to get it really soft so I could dump it inside the ladyfingers, I was worried about them toppling over.)
Spread softened strawberry sorbet over ice cream. Freeze 30 minutes. (Again, I melted it in the micro for a minute.)
Beat chocolate spread and marshmallow fluff together until mixed. It will be chunky and almost crumbling looking, don't worry yet!
Beat whipping cream at high speed with an electric mixer until stiff peaks form in separate bowl.
Add chocolate/mallow mix and beat into whipping cream until it's nice and creamy. Pour over sorbet in pan.
Freeze 4 hours or until firm. Let ice-cream cake stand at room temperature 15 minutes before serving.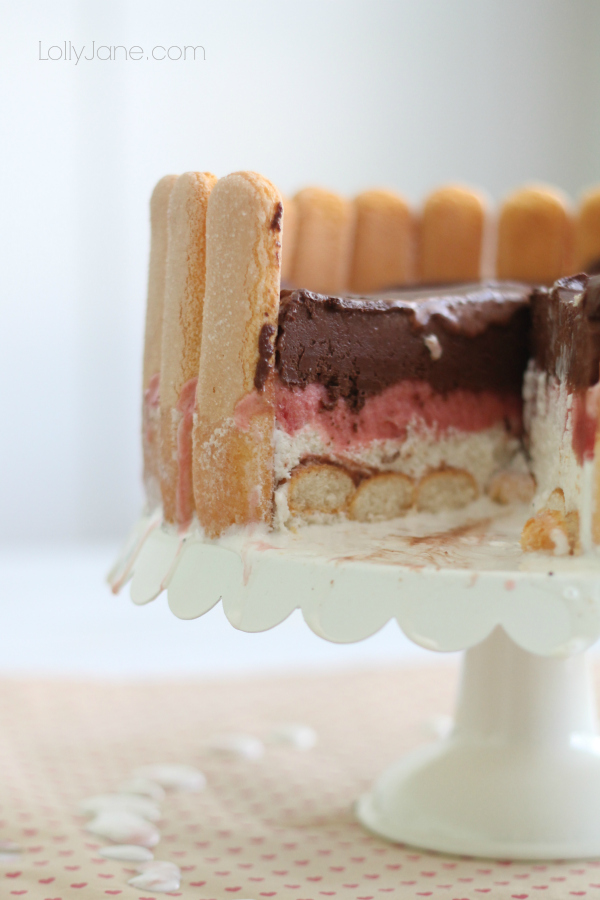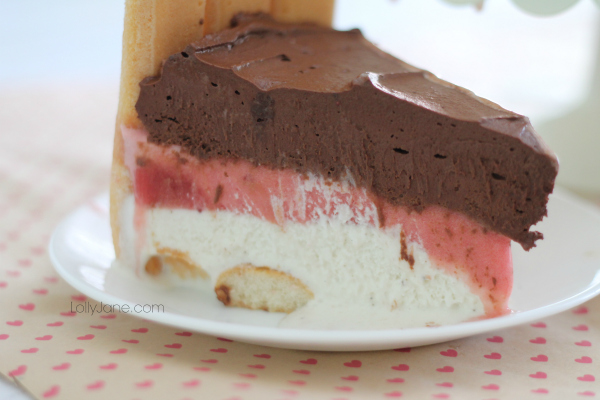 Thanks WM for providing gift cards to buy supplies, see our disclosure.
World Market Site
||
WM Facebook
||
WM Twitter
|
WM Google+
||
WM Pinterest
|| WM Instagram