This is a sponsored post written by us on behalf of Sargento® Cheese. All opinions are 100% ours. Thank you for supporting brands that help keep our content free!
Every week after church I make grilled cheese sandwiches for my family. It's an easy comfort meal and my kids and husband all eat it without complaint each week so it quickly became a Sunday tradition. I'm always trying new ways to mix up the classic grilled cheese (buttered bread with cheddar cheese in between) and adding the popular turkey and cranberry combo with provolone instead did just that.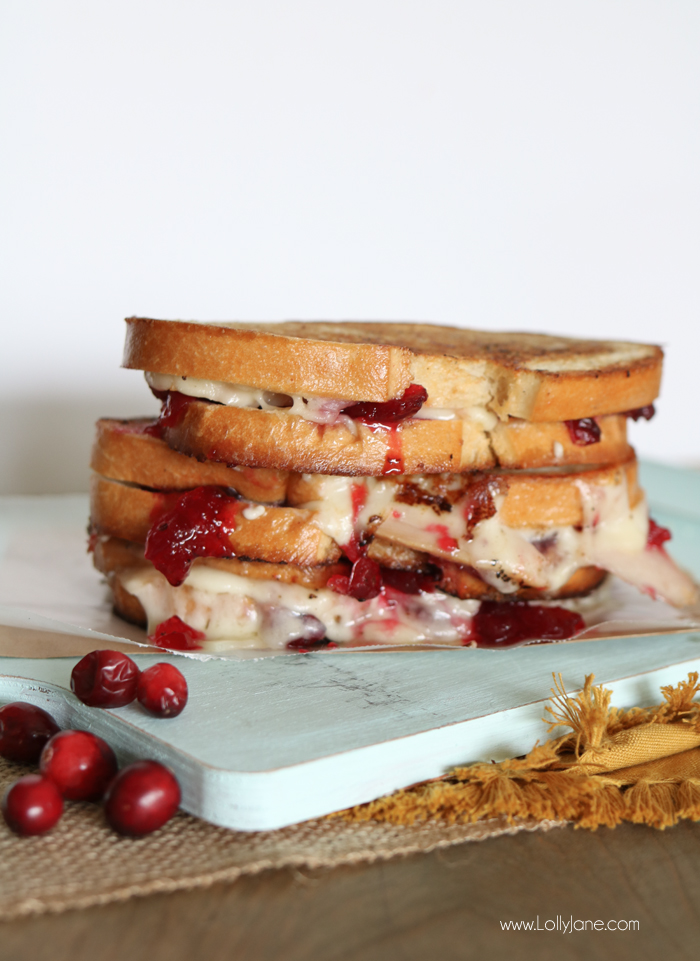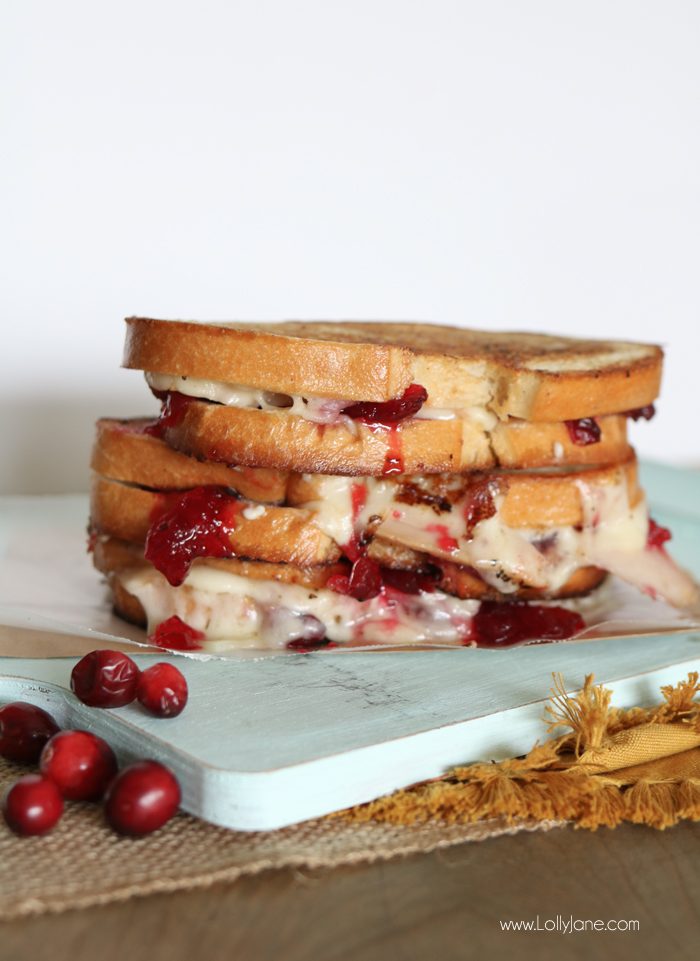 Try this easy Cranberry Turkey Grilled Cheese Sandwich, I bet your family will love it too!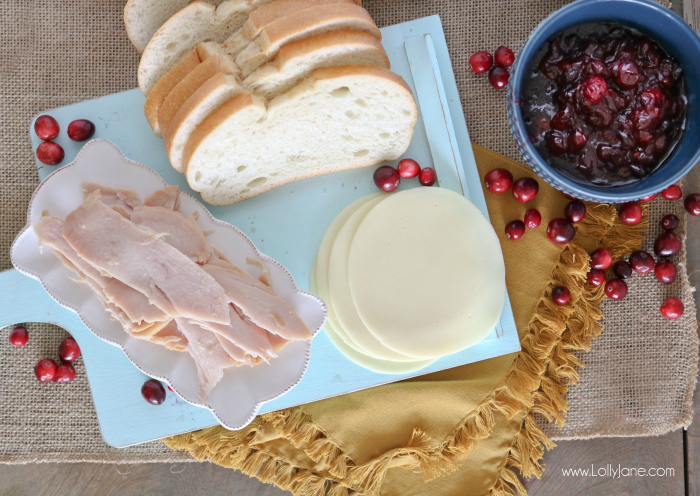 This easy peasy sandwich doesn't require any fancy ingredients and you probably have everything on hand to put it together today… I promise your taste buds (and sandwich recipients) will thank you. 😉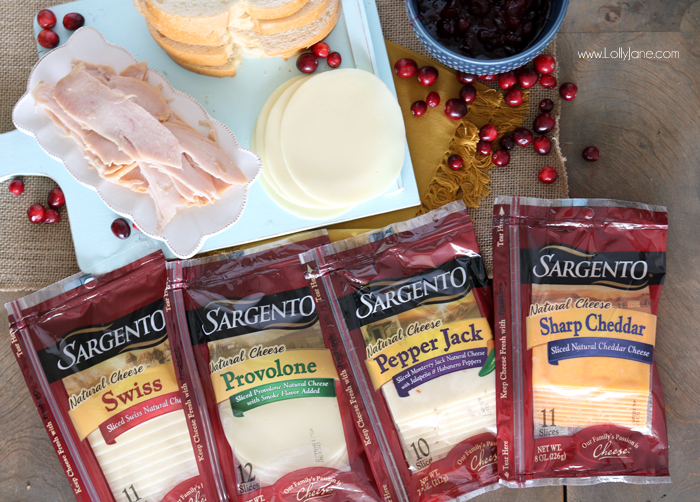 Ingredients:
Sliced Bread
Turkey (fresh or deli)
Cranberries, prepared according to bagged directions
Sargento® Sliced Cheese, (we used provolone)
Mayo and butter
Directions:
Spread mayo on one side of bread.
Layer Sargento® Sliced Cheese under turkey then top with cranberries.
Grill on low to medium heat in buttered pan for 2-4 minutes per side or until golden brown and cheese is spilling out.
Enjoy warm.
I think the secret to a good grilled sandwich is quality ingredients.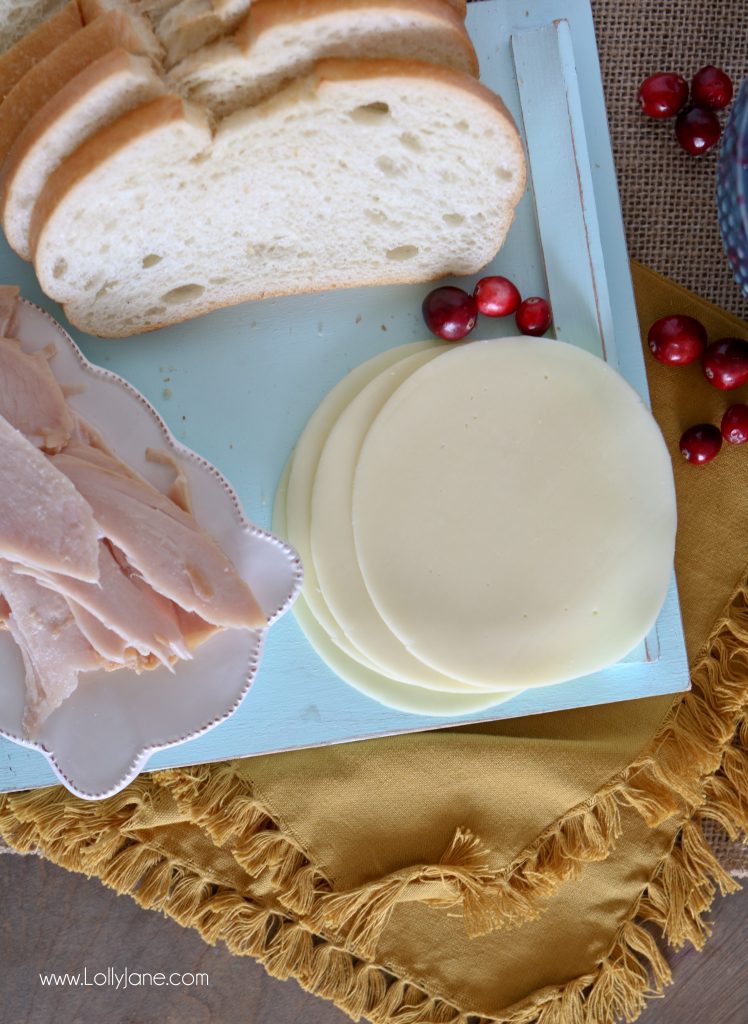 Besides freshly baked bread, real cheese sliced from the block that actually melts into the meat really blends the flavors together.

No matter what type of Sargento® Sliced Cheese you use on your sandwich, Sargento® Sliced Cheese is truly authentic and is 100% real. Did you know that Pasteurized Process Cheese Food, sometimes known as American singles, is only required to contain 51% real cheese? Yikes! Sargento® Sliced Cheese is always natural and never processed. Whew!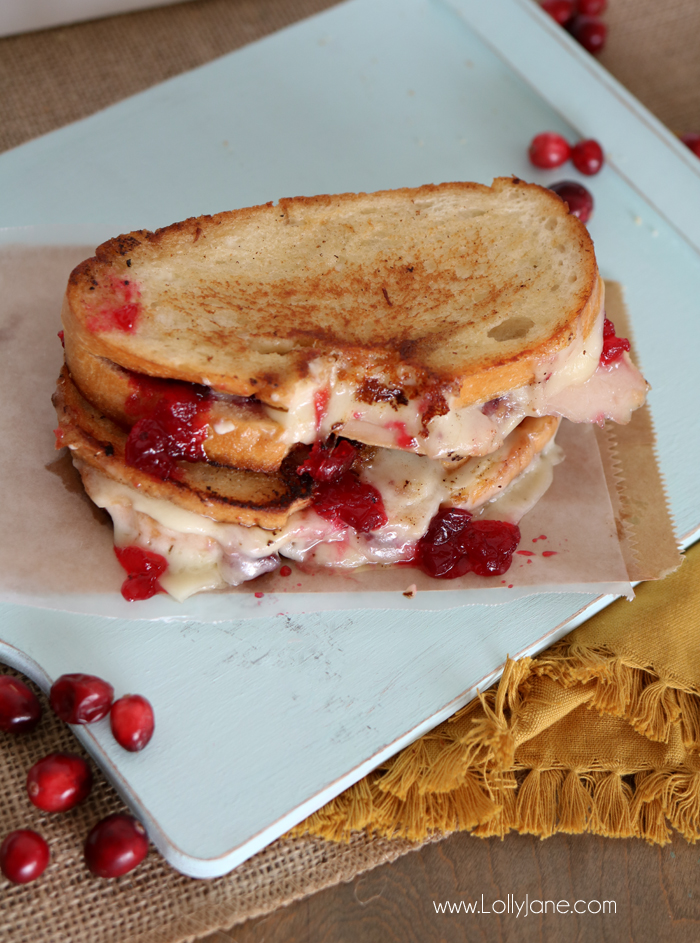 The flavor of this soft provolone cheese over the freshly boiled cranberries is just divine; the perfect amount of sweet to salty! And, what better way to use up the upcoming Thanksgiving leftovers of cranberry and turkey than to combine them in between melted cheese and perfectly grilled bread? Yummo.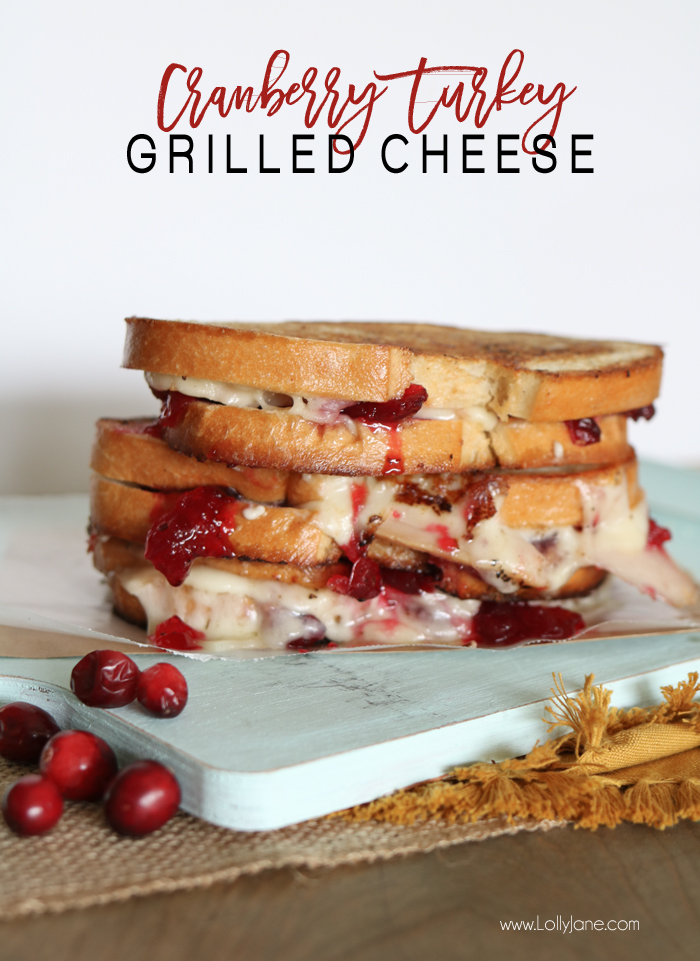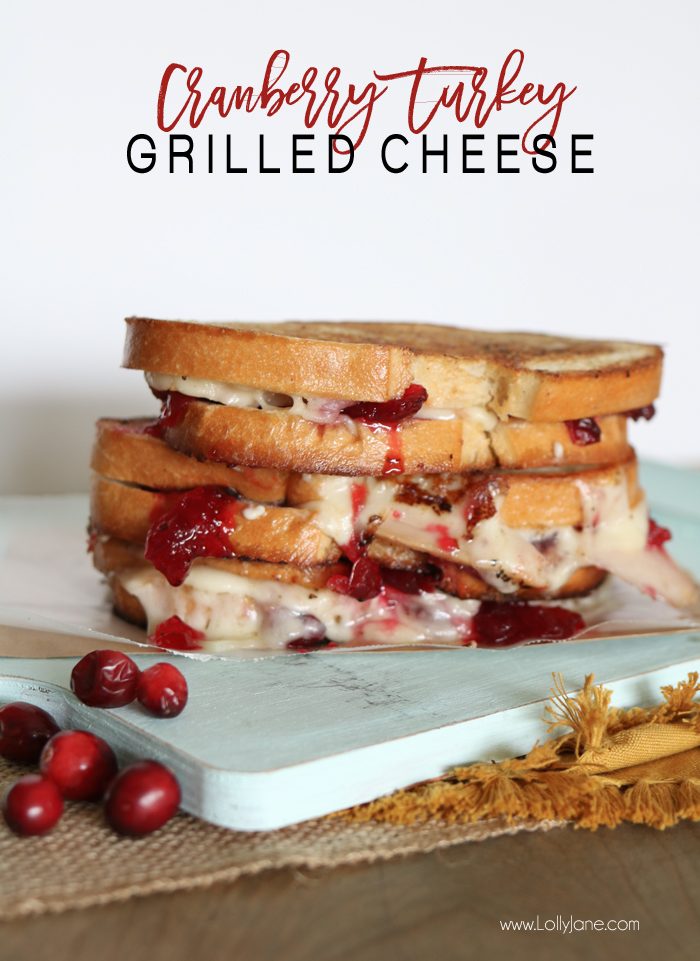 Keep up with Sargento® Cheese on Twitter, Instagram and Facebook or click the hashtag #RealCheesePeople to see more cheesy goodness!
If you like this recipe you'll love our easy Crock Pot Apple Bourbon Pulled Pork,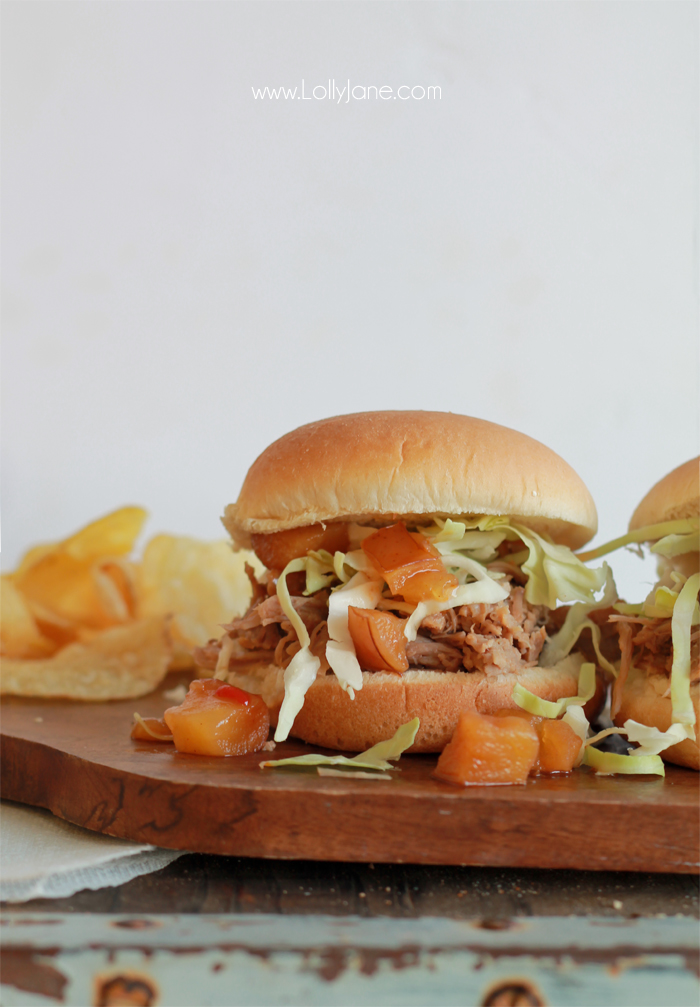 our quick Cheese Rigatoni,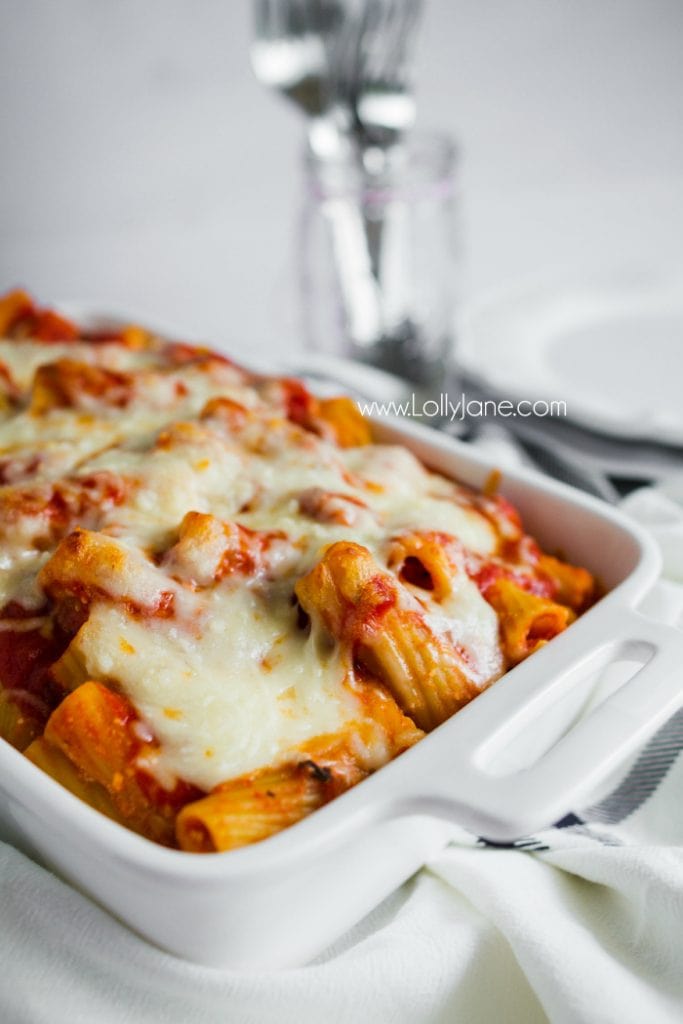 or our perfect-for-Thanksgiving dessert, Double Layered Pumpkin Cheesecake! SO GOOD!