This Cinnamon Sour Cream Bundt cake has the density of a pound cake and is super moist… The cinnamon center is a nice surprise when you cut into it! Plus, it's an easy recipe with ingredients you likely already have in your kitchen!
Cinnamon Sour Cream Cake
A big thanks to Amy at My Name Is Snickerdoodle for this guest recipe! Bunt cakes can be super easy to bake and instantly make for a great presentation.  Plus, you aren't required to frost them, (busy mom win right there.)  You can drizzle a glaze on top or simply sprinkle it with powdered sugar… it doesn't get easier than that, folks!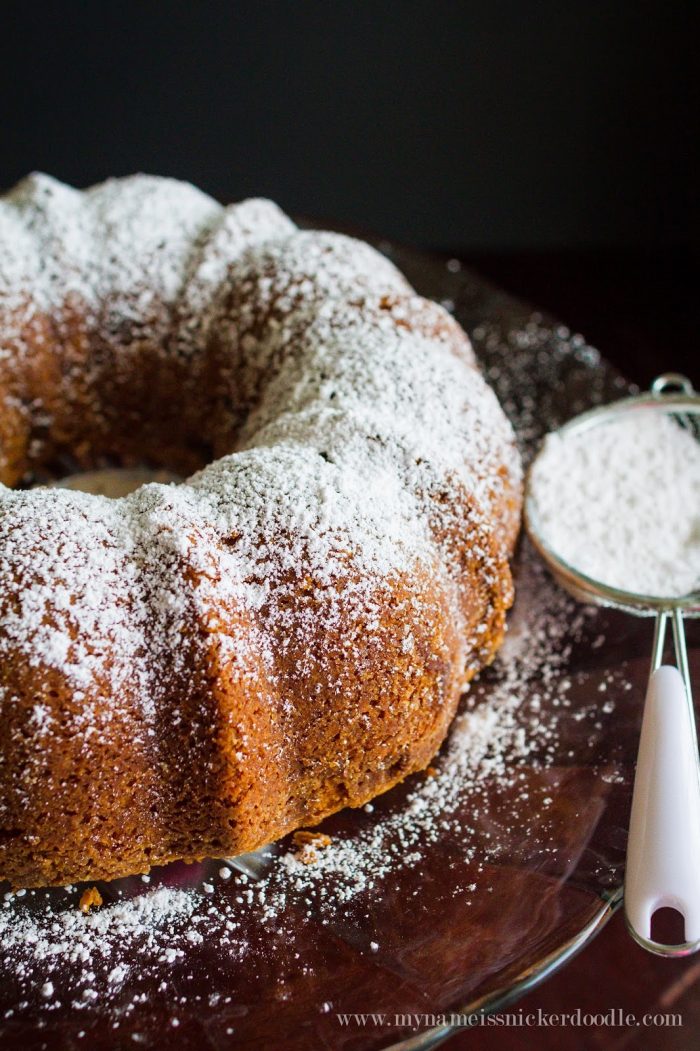 This Cinnamon Sour Cream cake has the density of a pound cake and is super moist.  The cinnamon center is a nice surprise when you cut into the cake.  Plus there is the added bonus of the brown sugar crumble on the bottom if your are sweet crumbs kind of person (which I am!) And if that wasn't enough, this cake would be the perfect addition to your brunch menu for the weekend!  I mean, cake for breakfast?  Yes, please!  It's really easy to slice and would even make for a great potluck dish.
INGREDIENTS TO MAKE Cinnamon Sour Cream Cake
1.5 Granulated Sugar
1 C. Butter, softened
2 Large Eggs
1 Tsp. Pure Vanilla Extract
1 C. Sour Cream
2 C. All Purpose Flour
2 Tsp. Baking Powder
1 Tbsp. Cinnamon
1/3 C. Brown Sugar
HOW TO MAKE Cinnamon Sour Cream Cake
Preheat oven to 350F.
In a large bowl, cream together sugar and butter.
Add in eggs and vanilla then beat.
Gently fold in sour cream.
In a separate bowl, mix together flour and baking powder.
Blend dry ingredients into batter by hand. Note: The batter will be thick.
In a small bowl, mix together cinnamon and brown sugar.
Pour half of the batter into a well greased and flour bundt pan.
Sprinkle 3/4 of cinnamon mixture over batter.
Spread remaining batter over the filling.
Top with remaining cinnamon mixture.
Bake for 45-60 minutes (or until center comes out clean when you insert a toothpick.)
Once removed from oven, immediately run a knife around the outside and inside edges.
Cool 15 minutes in a pan then invert onto a plate and let cool completely.
Sprinkle with powdered sugar and enjoy!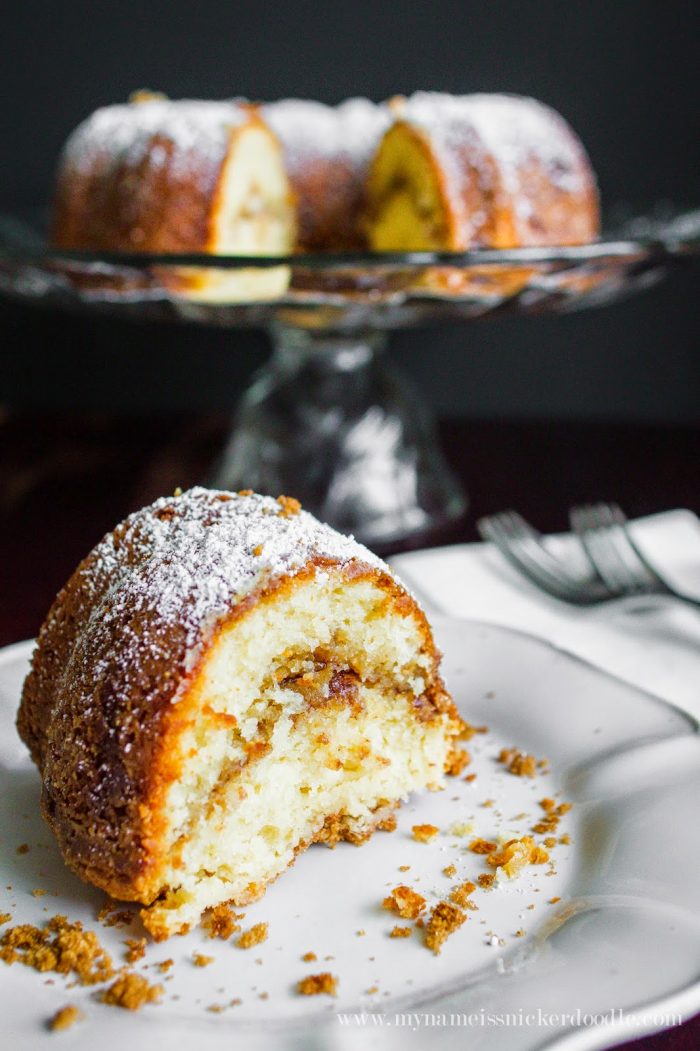 OTHER EASY CAKE RECIPES: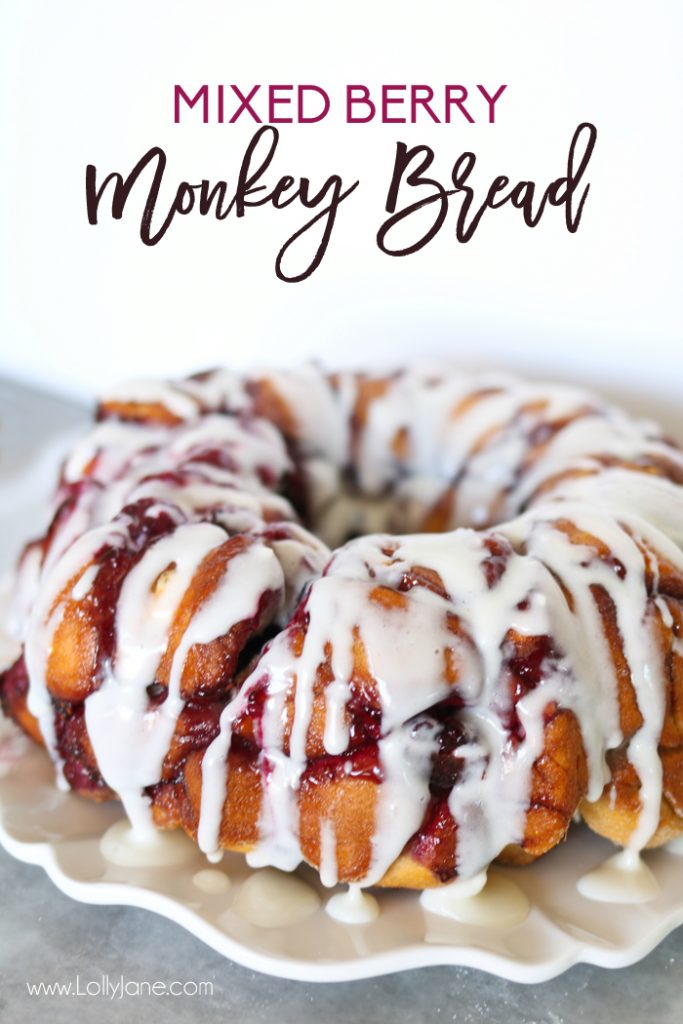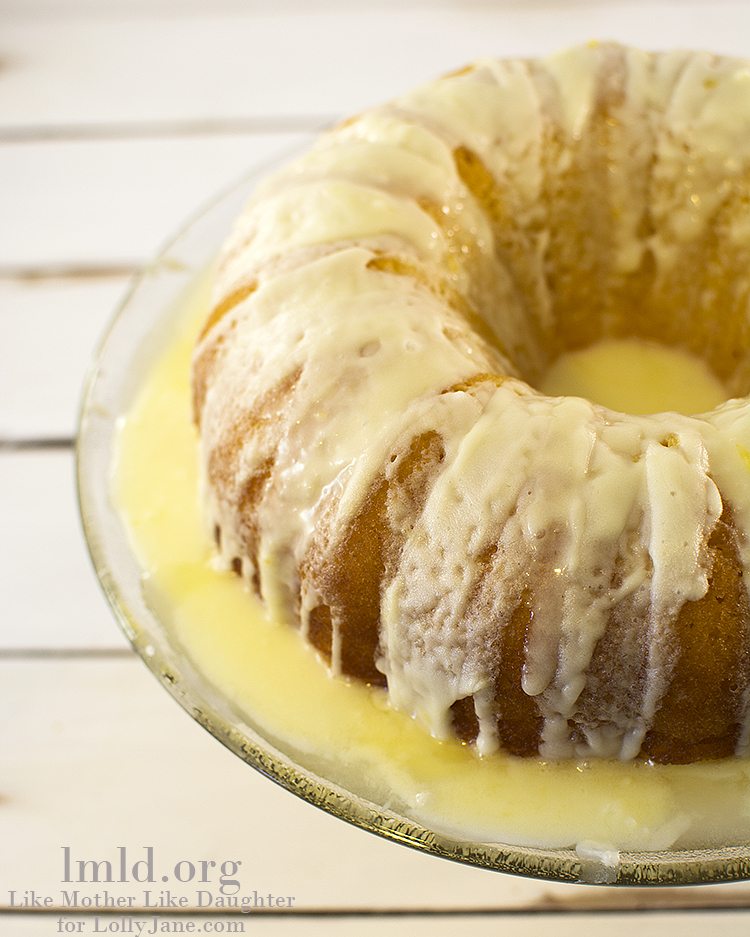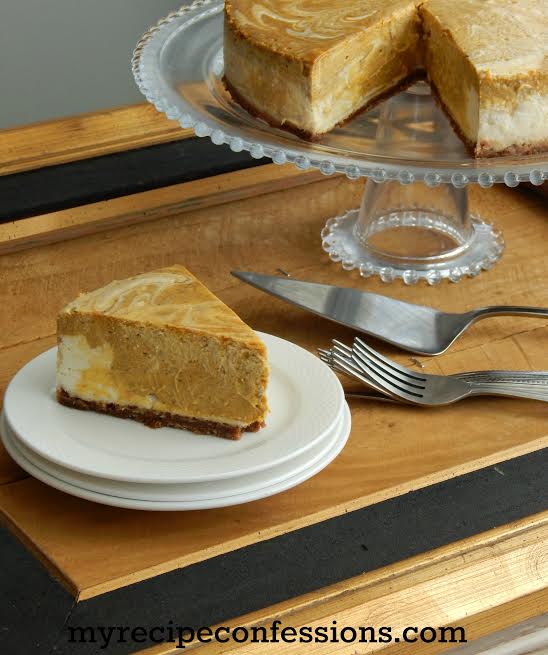 FREE EMAIL COURSE
5 Low Cost Tricks to Make Your House Look Like $1 Million
It's Lolly Jane's 5 FAVORITE Tricks to spruce up your space affordably.

Don't miss these!