Monsters University cookies
Give it to me, did you love Monsters University as much as I did? I seriously love kid movies and Pixar hits a home run each time with their flicks. My hubby and I are always excited to take the kids out for a family date (with popcorn and drinks, of course!) to see the newest ones and MU didn't disappoint!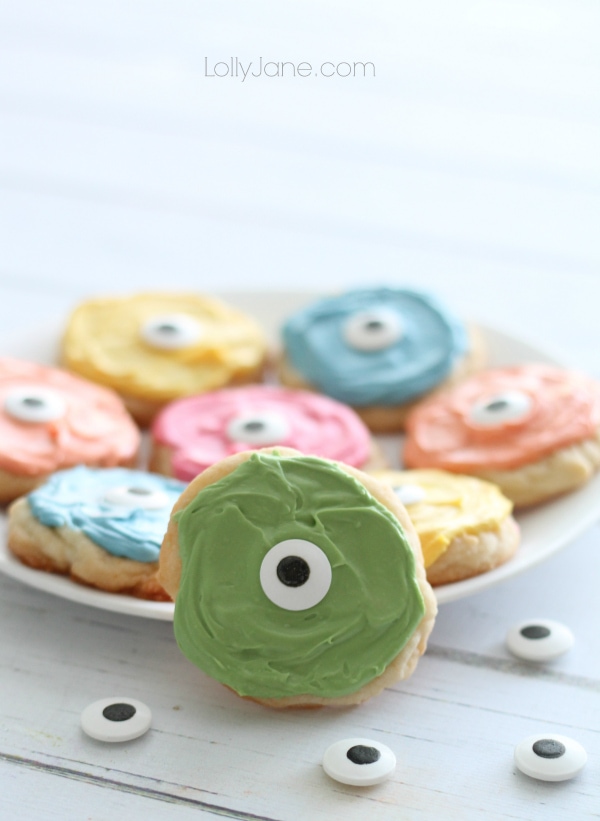 We had planned a family date last weekend to see so so I experimented ahead of time and made an easy Mike Wasowski monster cookie recipe: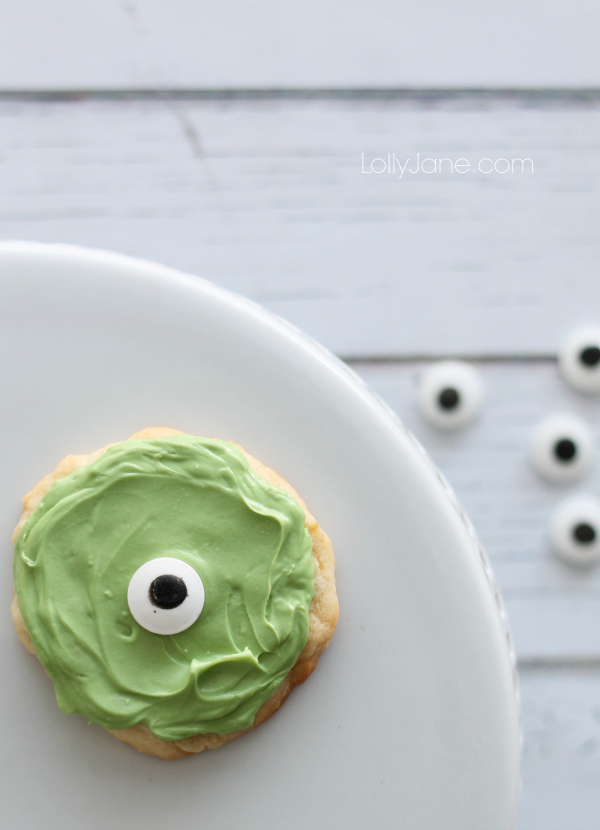 Mike is so cute as a little guy and it was fun to see his enthusiasm as a kiddo in this movie. I love how cute these monster cookies are and since it's a simple recipe, I'm going to let the pictures do the talking:
Did the monsters explain it well enough? (;
Soooo, I used a cookie mix 'cause I'm a cheater like that. Oh, and purchased store-bought frosting since it was a just a buck and I didn't want to spend additional time messing up even more bowls. The eyeballs are in the wedding aisle at Michael's with all of the Wilton products. While the cookies are baking, just mix up bright frosting colors for additional monsters, spread it on your cooled cookies, add a giant eyeball.
Now say hello to some new edible friends: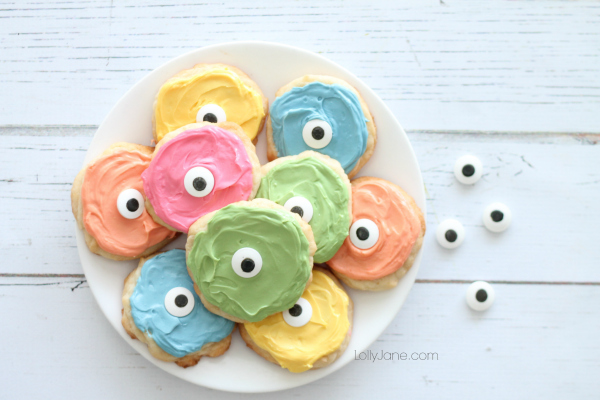 Enjoy!
Check out MORE fun Monster posts like our Monster Pretzel Rods,
Monster Breakfast Bagels,
Monster Shaker Eggs,
and our roundup collection of 35+ Monster Crafts and Treats!