LVP Basement Flooring Makeover
LVP floors offer the look of hardwood floors without scratching, water damage or staining. Get the same look without the price tag or upkeep. The best basement flooring option, you won't believe this makeover!
Our parent's basement flooded this winter which was a total nightmare. It was a category 9 so all the old floors were ripped out along with the baseboards, bathroom + kitchen cabinets. If you have to make lemonade from lemons in life, we're at least excited about being able to pick the finishing details to put it back together.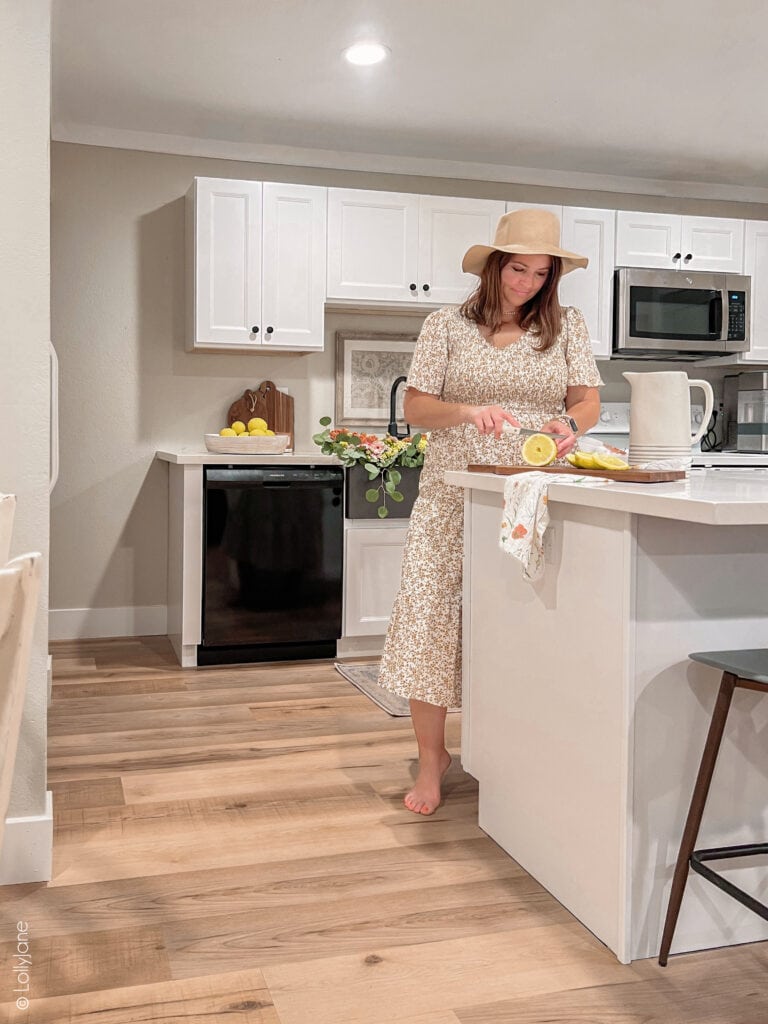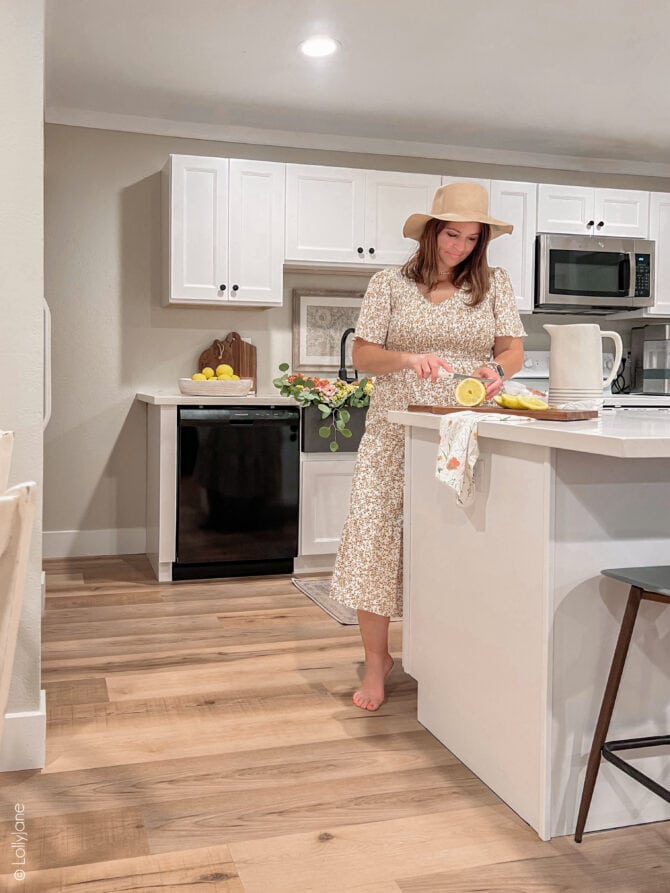 LVP Basement Flooring
We started with the floors, the most perfect base to set the tone. We are absolutely in love with our Style Selections LVP Floors. We've used them in Kelli's home, Kristi's home and most recently, Kristi's summer home. To say we're pleased with them would be an understatement.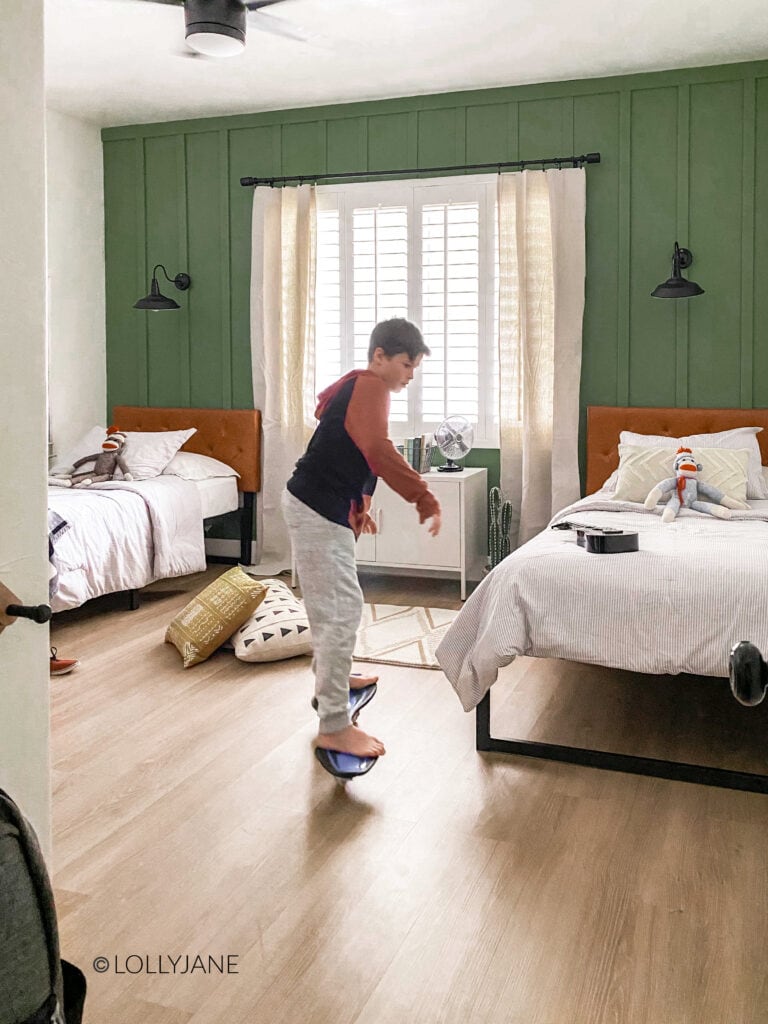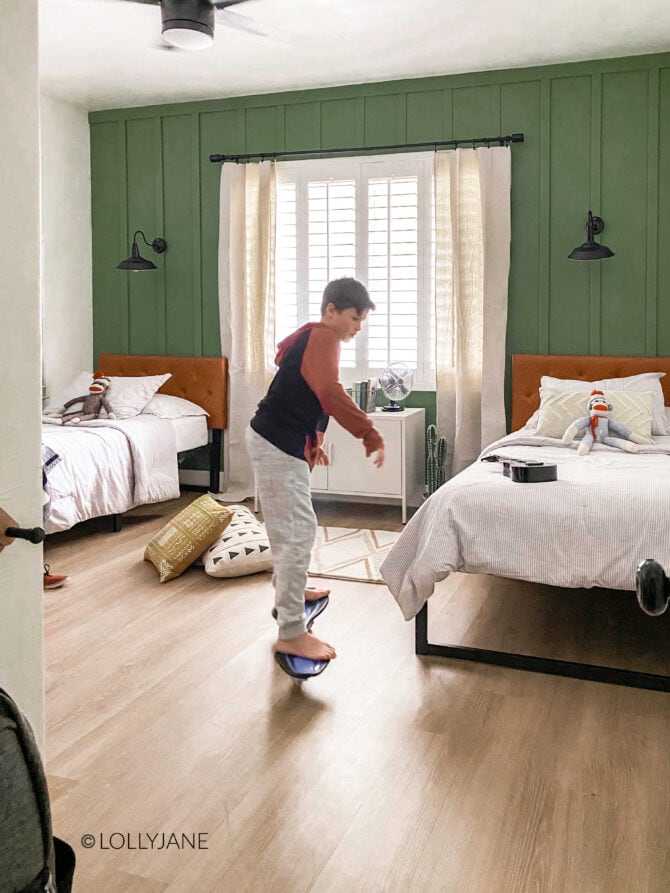 LVP is more durable than both bamboo and cork so it's an amazing choice if your basement floor gets a lot of foot traffic. It's also the best fit if you have water damage as it's waterproof which means no warping!
We laid the floors in 2 days, about 1500 square feet total. They lock in easily and cut with a razor blade so it's a fast process if you're looking to lay your own floors. (Read more about installing LVP floors here.)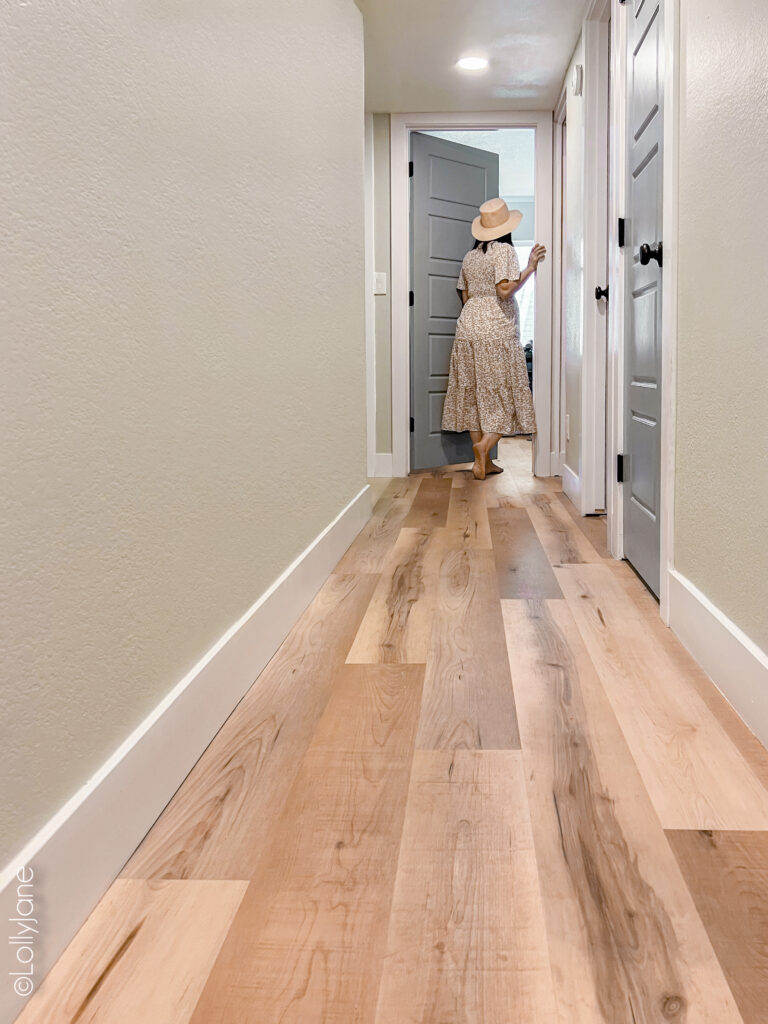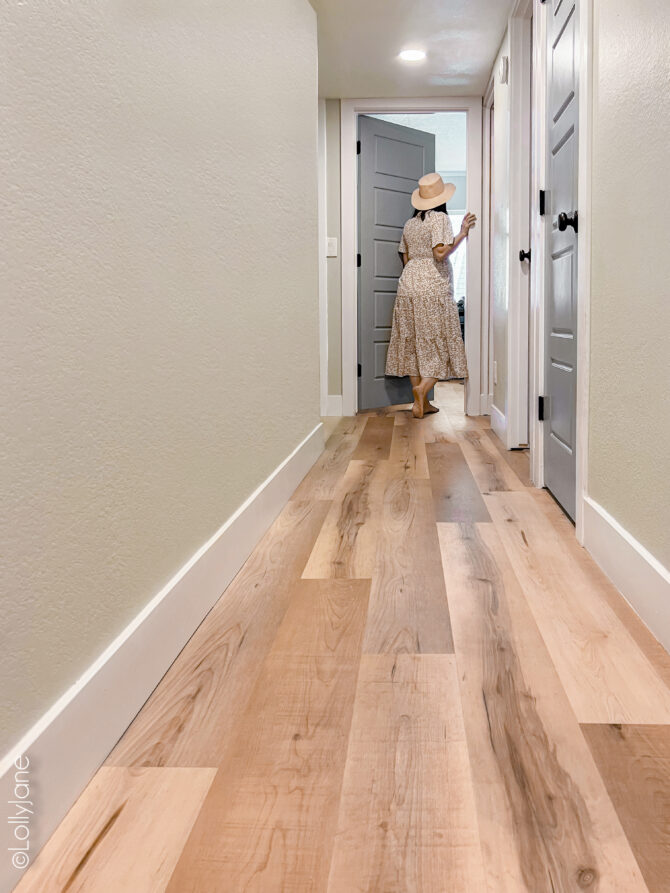 We started in the bedrooms then worked our way down the hallway. We began in east bedroom then started the hallway, then snaked back into the bedrooms. When the rooms were down, we finished the hallway so that all the planks lined up easily.
LVP Flooring Makeover
When the hallway was finished, we completed the family room and kitchen. It was an easy install and went very quickly. We absolutely love that you don't need to hire out if you don't want to in addition to purchasing the floors. When you're completing a major renovation or even a simple makeover, every dollar counts!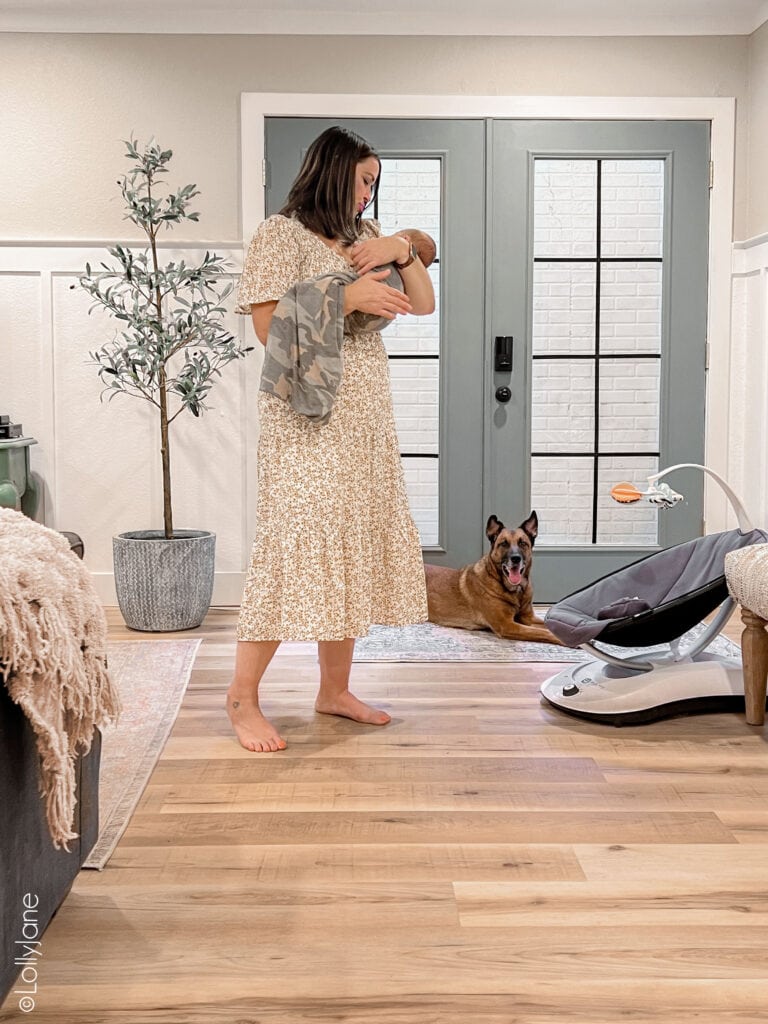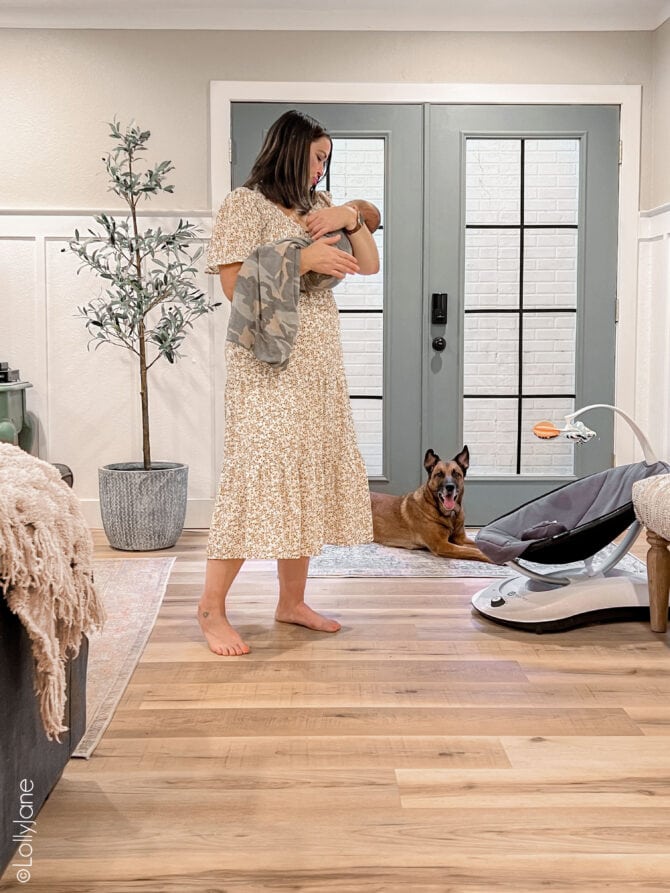 When you're doing your spring cleaning and spring decorating, consider Style Selections Floors (previously named ProCore Floors), they're easy to install and better yet, easy to sanitize and keep clean year round.
How Do You Clean LVP floors?
Although LVP is really easy to take care of and our favorite feature, it hides dirt, here are our best tips to clean your flooring.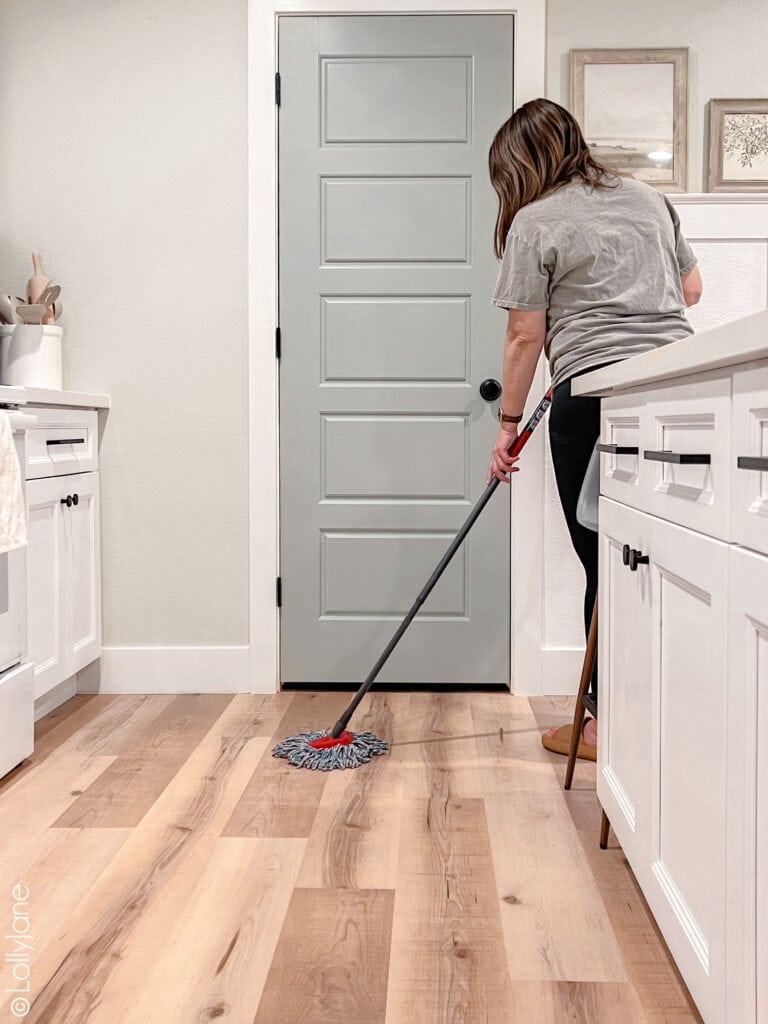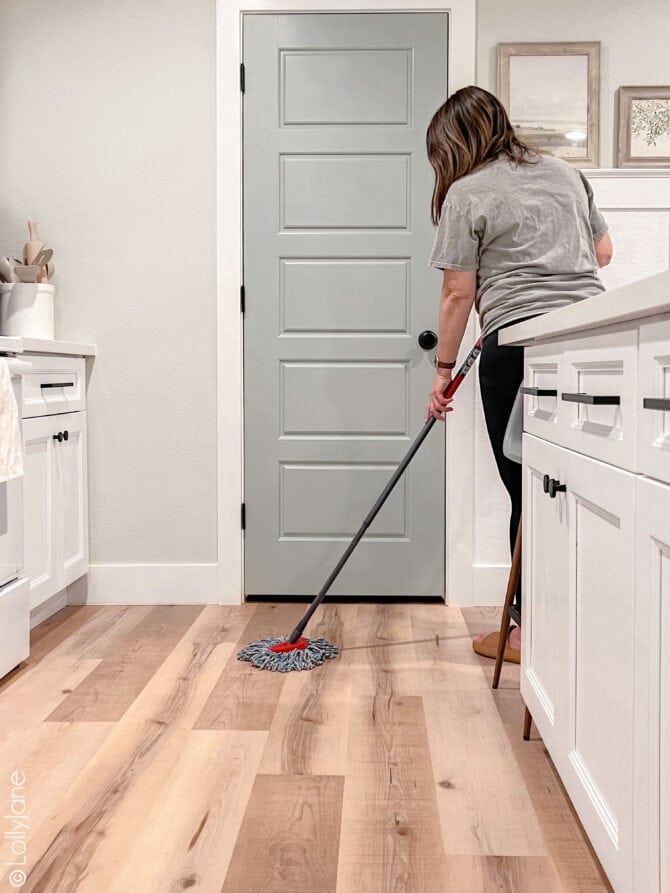 Q: How do I clean Style Selections LVP Flooring?
A: Clean with your usual tool: dust, mop or vacuum to get rid of dirt and dust. Lighter mopping is recommended as needed. Look for neutral pH products to avoid stripping the protective coating. Swiffers and steam mops work well for cleaning LVP floors. *Avoid excessive heat from the steam mop, use it on its lowest setting.
Q: What should I avoid when cleaning LVP Floors?
A: Avoid abrasive cleaners or powders, chemical-based cleaners, citrus cleaners, vinegar solutions, wood floor cleaners, oil-based cleaners, detergent-based cleaners, multi-surface cleaners or bleaches.
Best tips to care for LVP floors
Q: How can I prevent scuff marks, scratches, or gouging?
A: Use non-pigmented hard plastic, nylon, or felt glides (replaced > 3-times a year), keeping them clean and grit-free. Do not move heavy or sharp objects directly across the floor covering. Use hard surface "Sliders" and, of course, keep the surface of your Style Selections floors clean following the maintenance instructions.
Q: Do I need to apply after-market floor finish, once installed?
A: Additional floor finish is not needed, provided the Style Selections Floor is maintained and used properly. It is possible to repair minor scratches by applying a floor finish.
Q: Will my pets damage my LVP Floors?
A: Style Selections Floors are 100% pet-friendly! However, keep in mind that some dogs have hard and sharp nails used to gain traction on hard surface floors causing them to grip with their claws more. Keeping your pet's nails trimmed and filed helps prevent scratches by keeping them on the pads instead.
Q: What type of rugs should I use?
A: We prefer washable rugs, they're easy to clean and trap dirt. Avoid rubber backing rugs as they can permanently discolor vinyl floor coverings.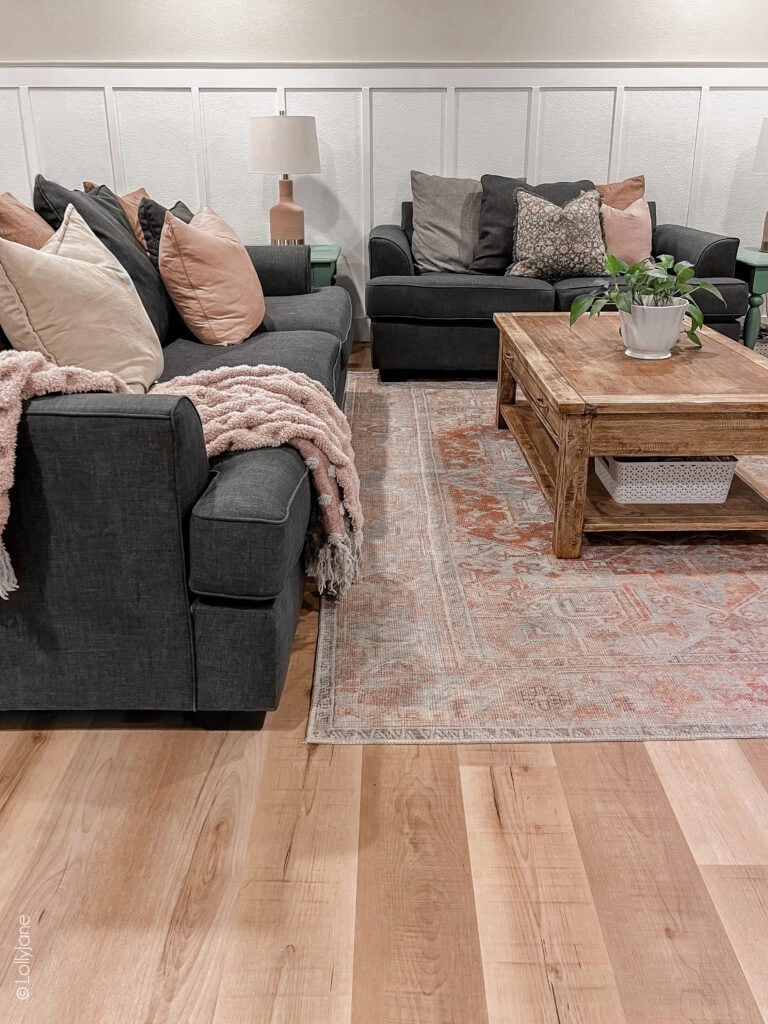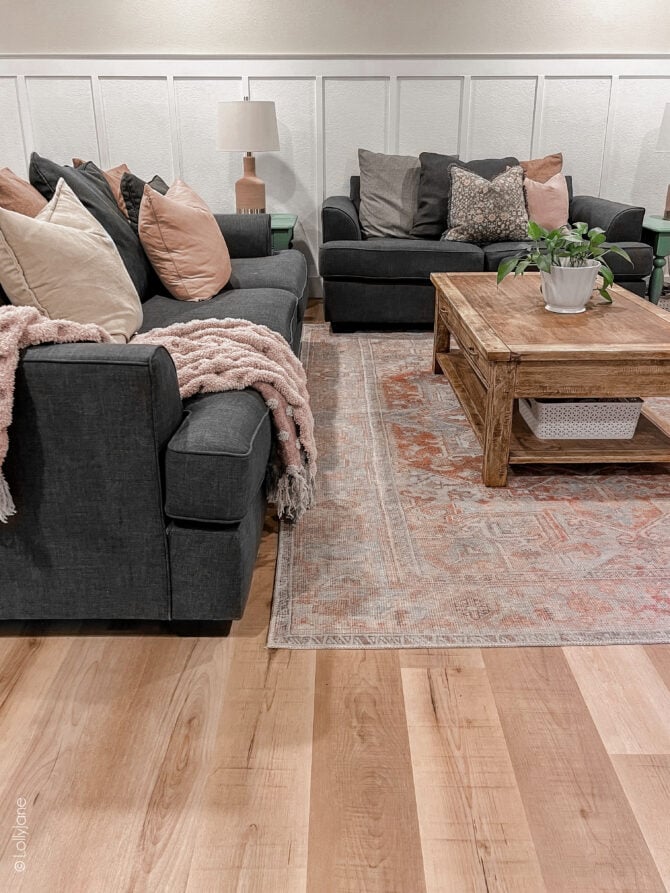 BEFORE/AFTER
Although this basement makeover was needed, having a flood wasn't a fun way to kick it off. But check out these before and after basement LVP floor pictures, such a beautiful change!
BASEMENT ENTRYWAY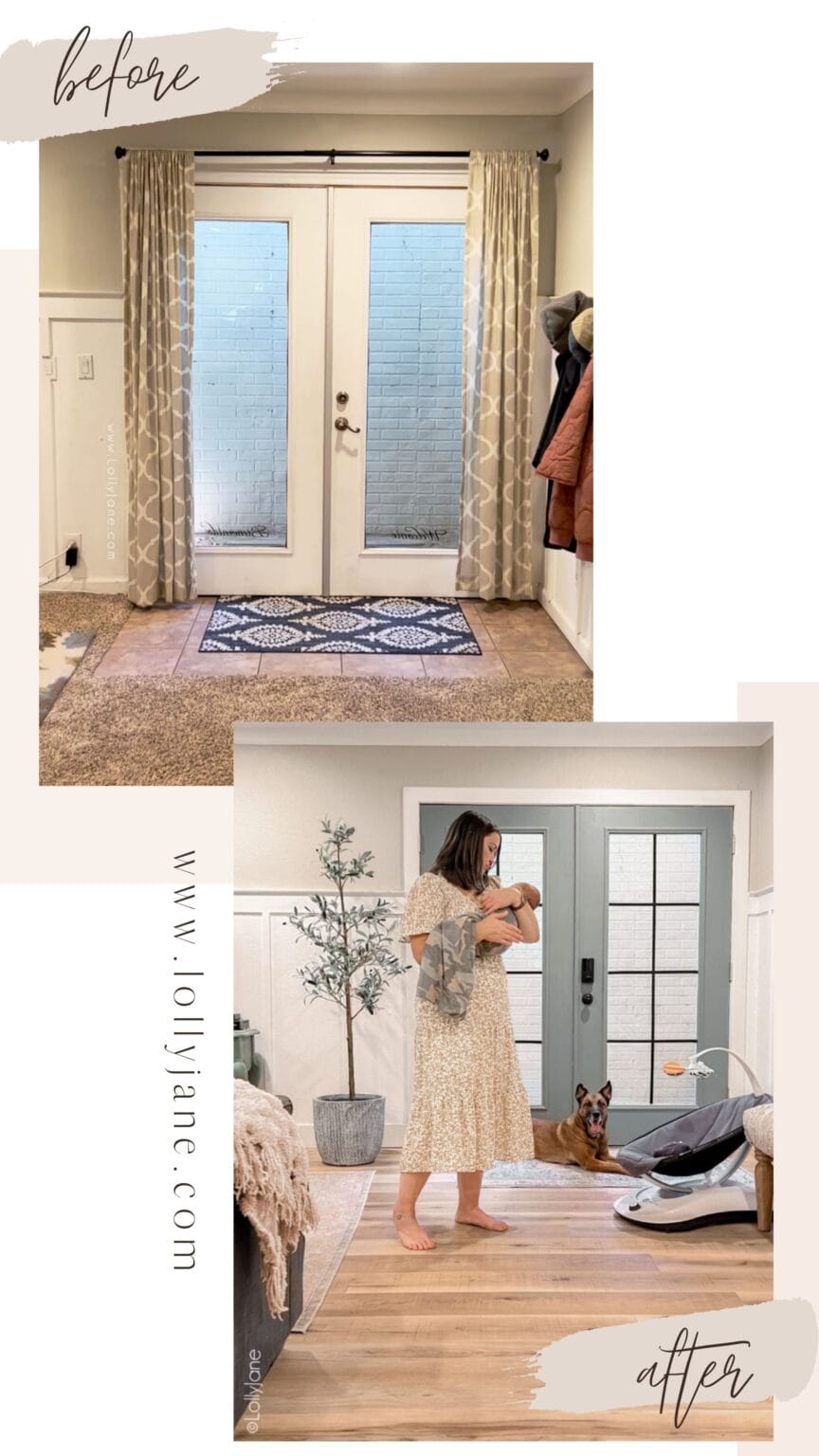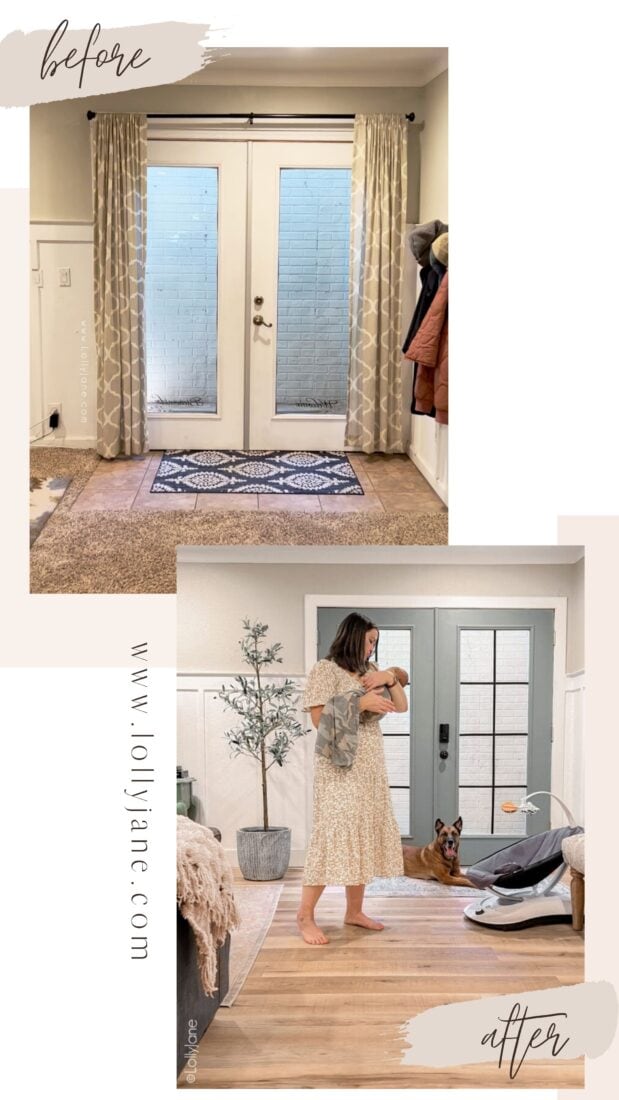 BASEMENT HALLWAY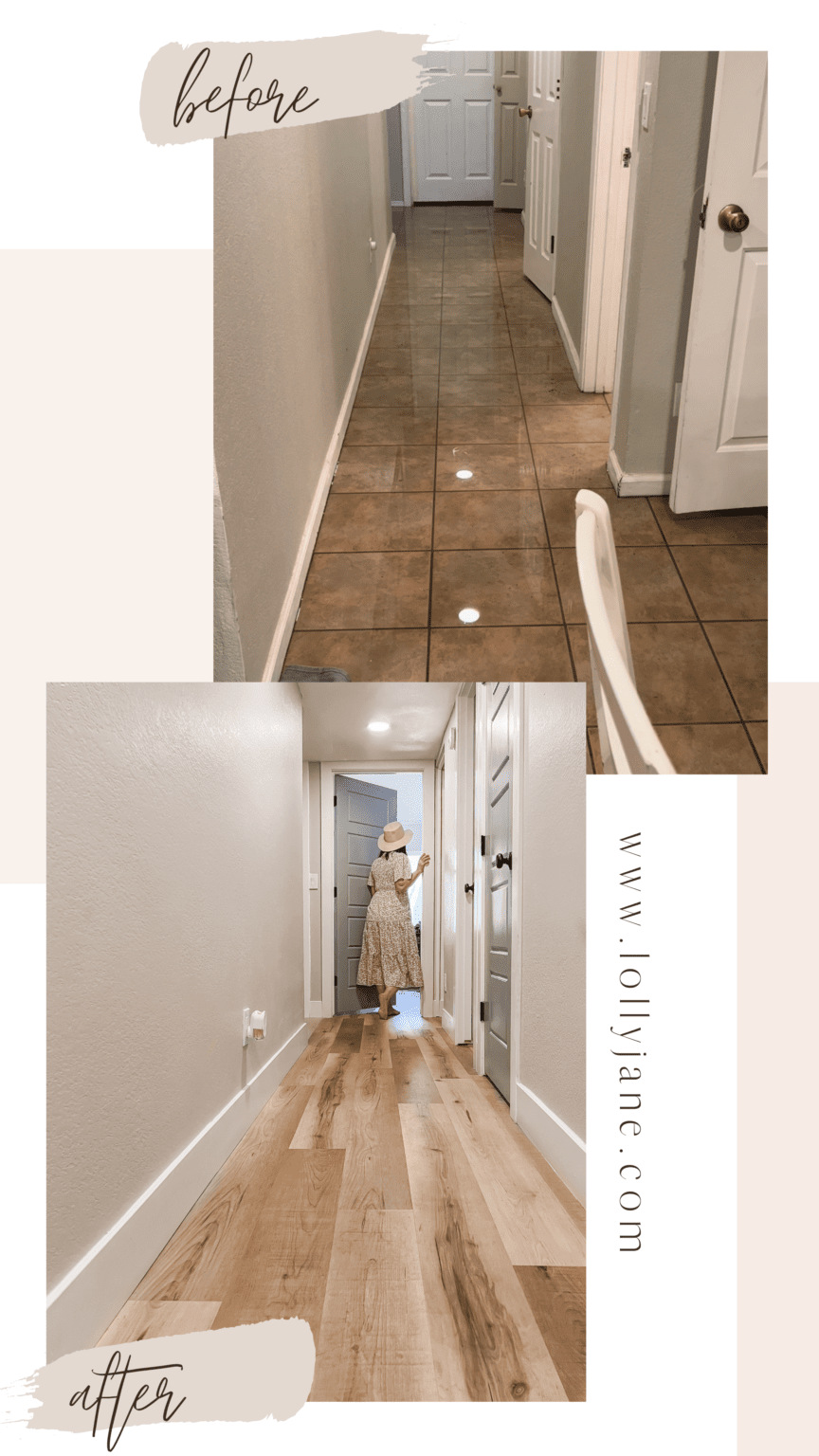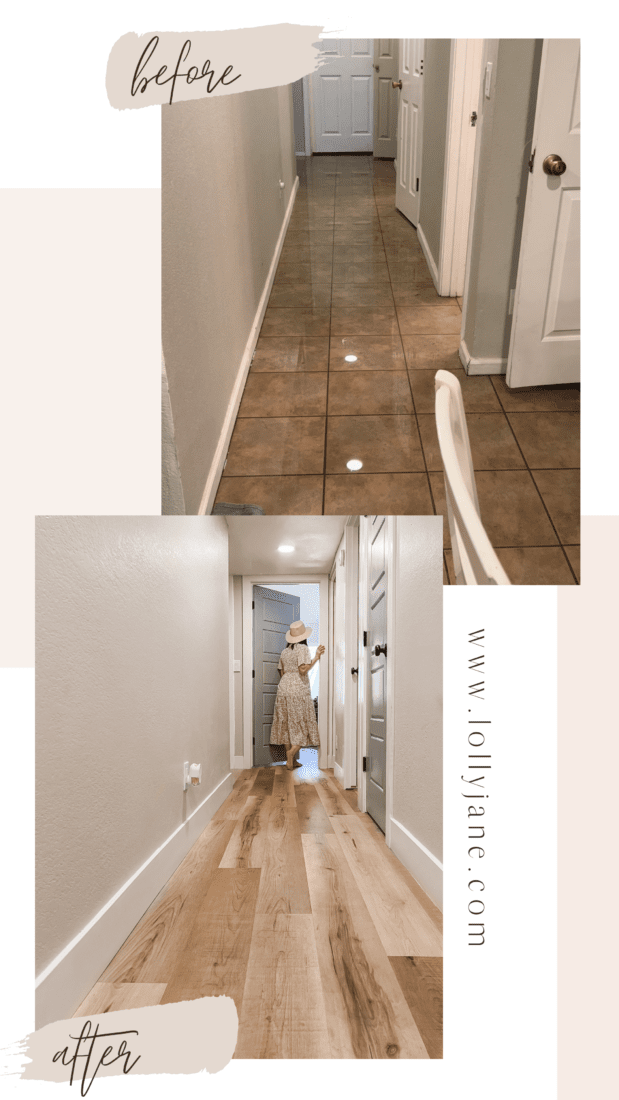 BASEMENT KITCHEN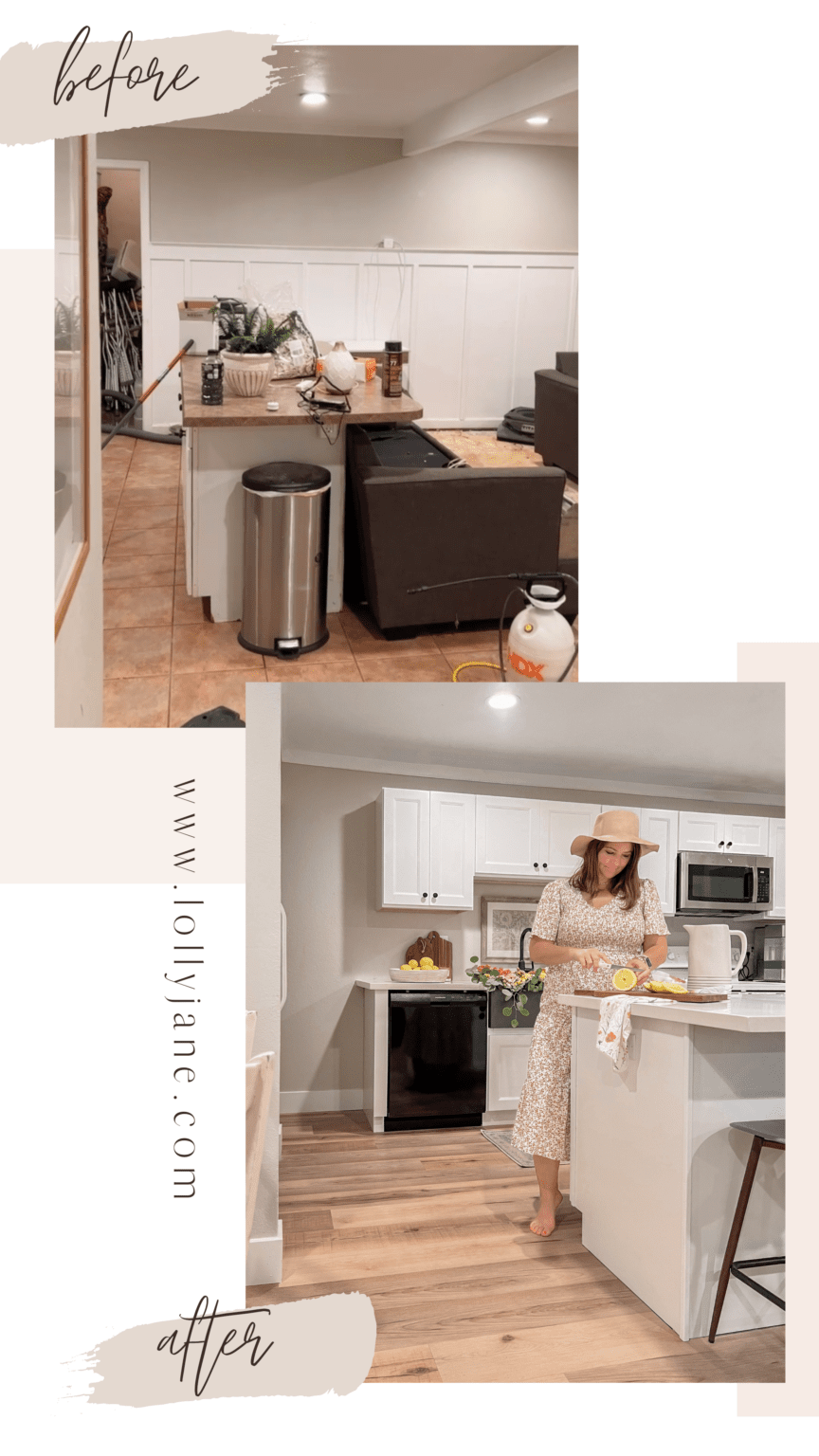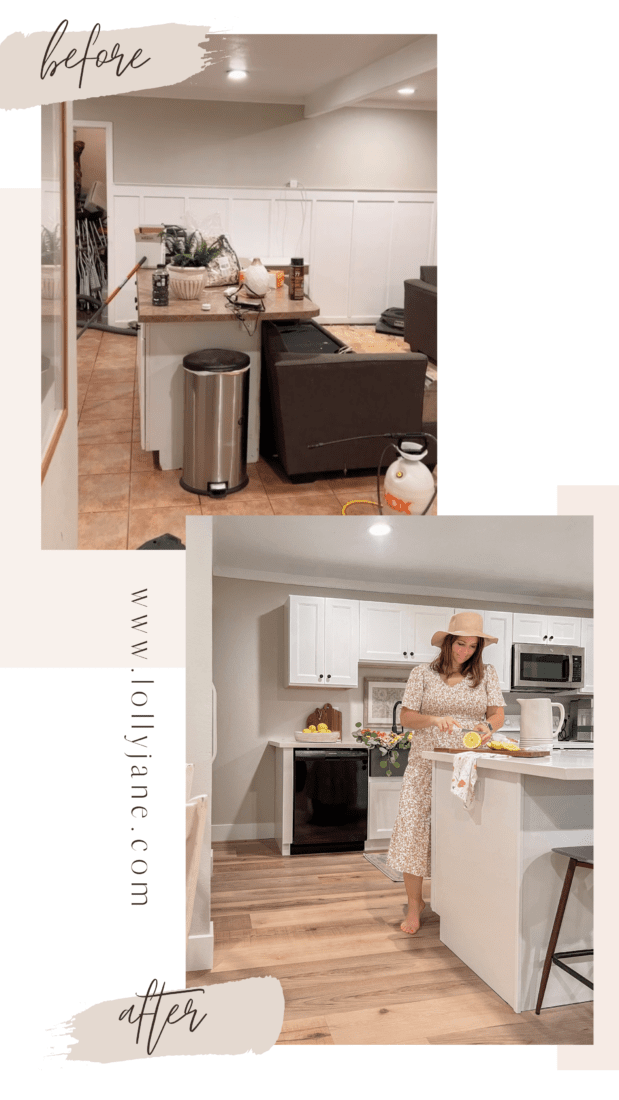 BASEMENT FAMILY ROOM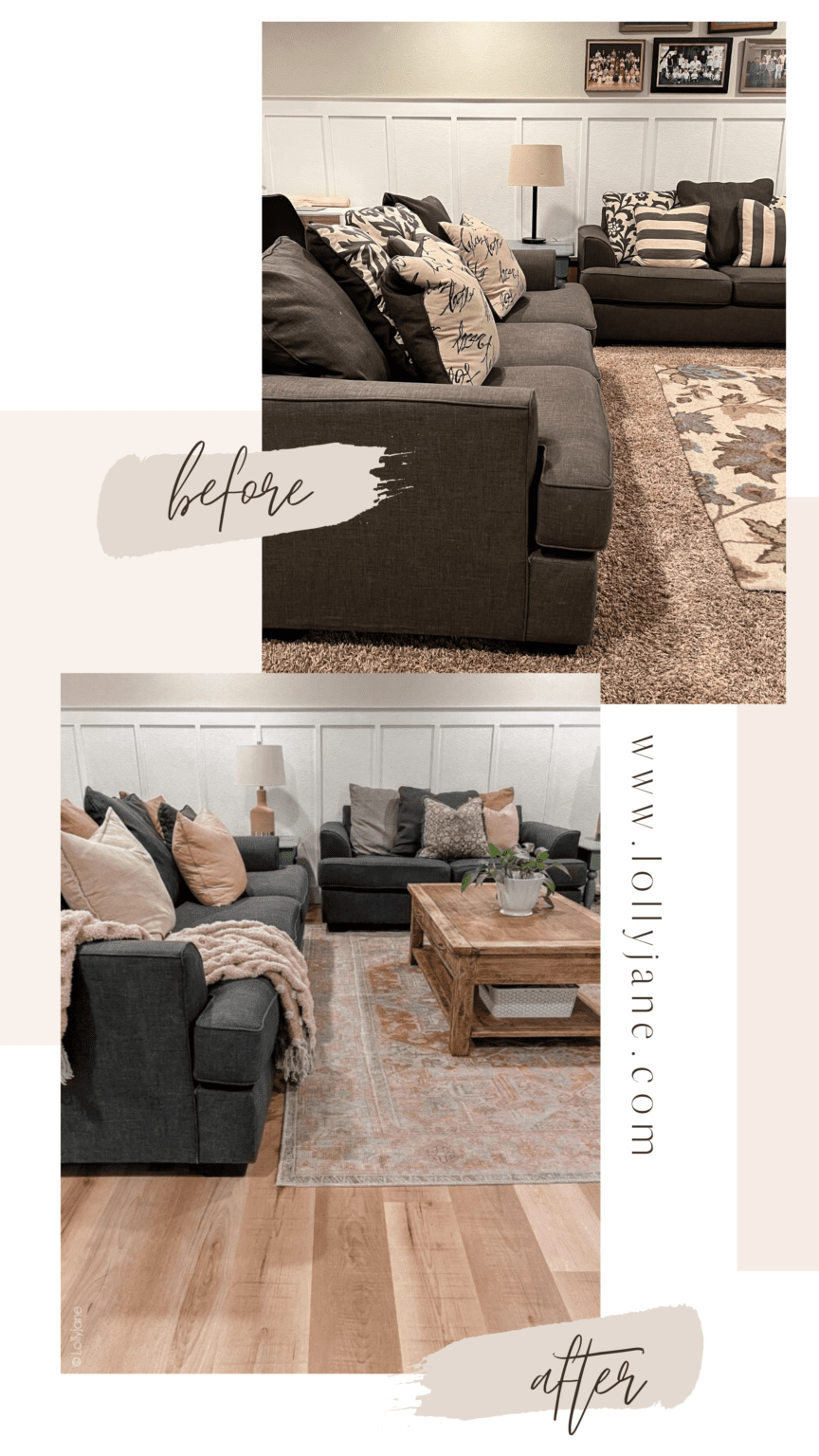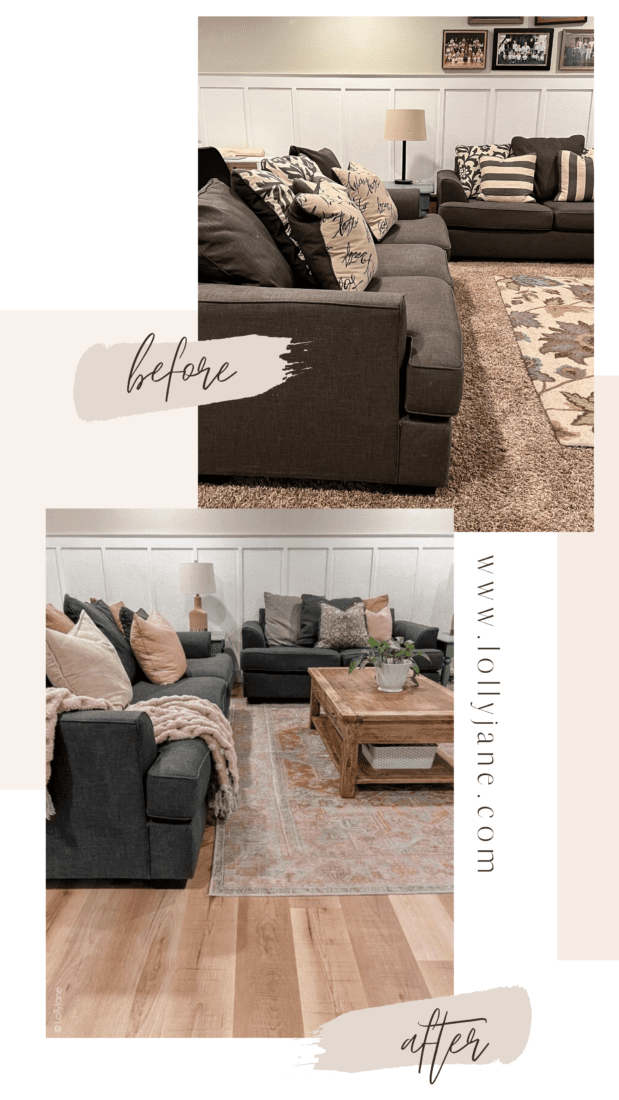 If you have any more questions about these floors, leave them in the comments below. We'd love to hear from you!
A BIG THANKS to Style Selections for sponsoring today's post. As always, all opinions are our own. See our full disclosure.