I always tease my husband one of the reasons I married him was for his mom's Navajo tacos. Hers are the perfect texture of a crisp outside and a soft inside. Since I have 3 kids under the age of 5, I don't have much time to knead and wait for her yummy dough to rise so I instead took Kelli's mother-in-law's simple alternative of using Rhodes Rolls and modified them with what I had on hand in my fridge: a can of butter infused biscuits. These aren't Deanna's tacos but they are a pretty darn good knock off as my husband scarfed down 4 of them in one sitting!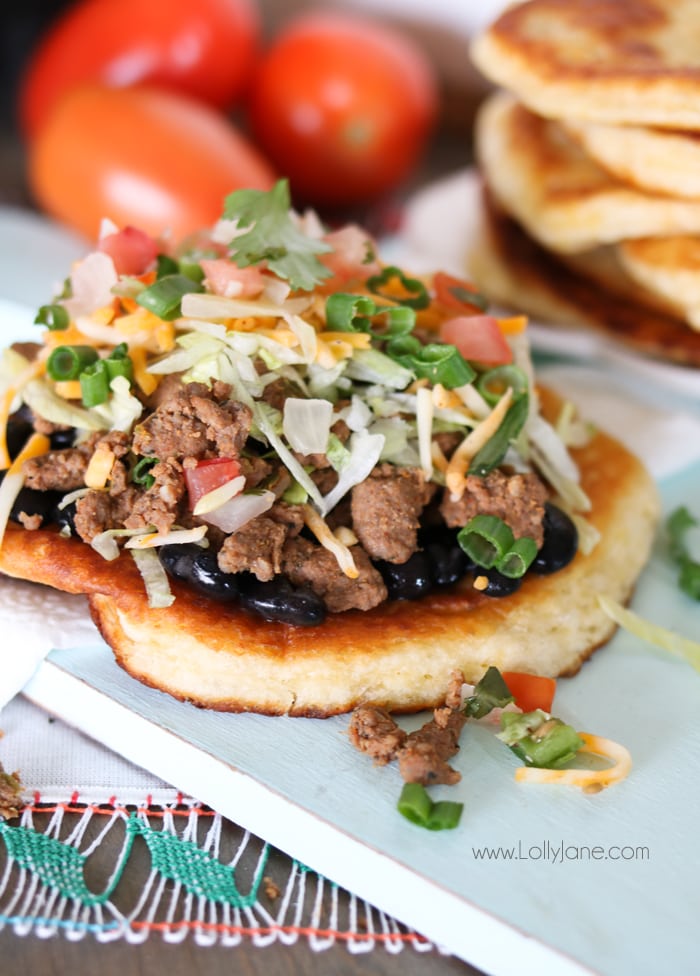 Here's the easiest (and fastest!) Navajo Taco recipe you'll ever make:
Ingredients:
Canned biscuits
Olive oil
Taco toppings
Directions:
Open can of biscuits and set out for a few minutes until soft.
Turn on pan of olive oil to medium heat.
Flatten biscuits and stretch them out a bit.
Drop biscuits onto warm pan and fry until light brown, flip.
Top with warmed HORMEL® Taco Meats Beef Crumbles and favorite toppings.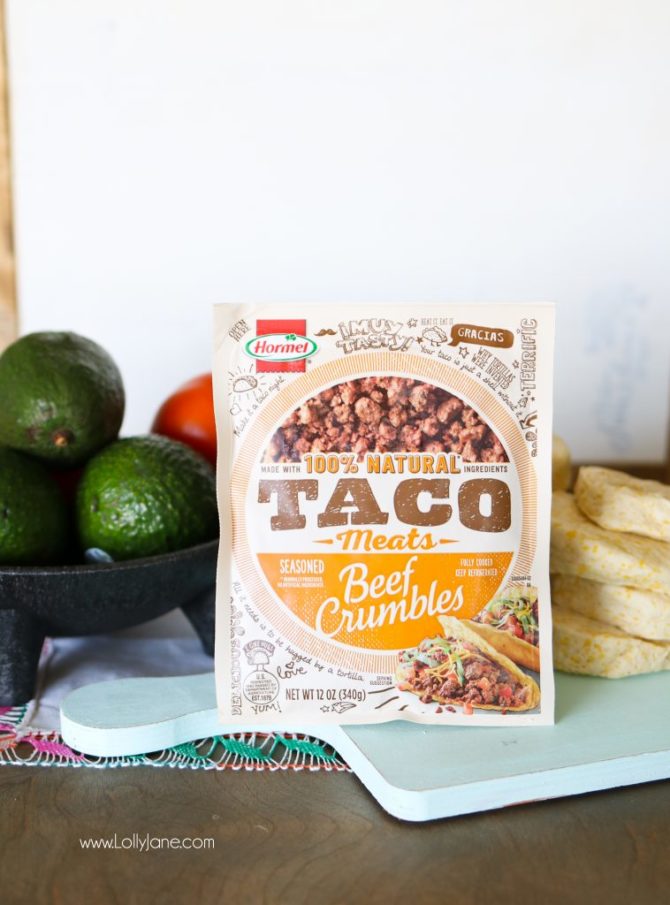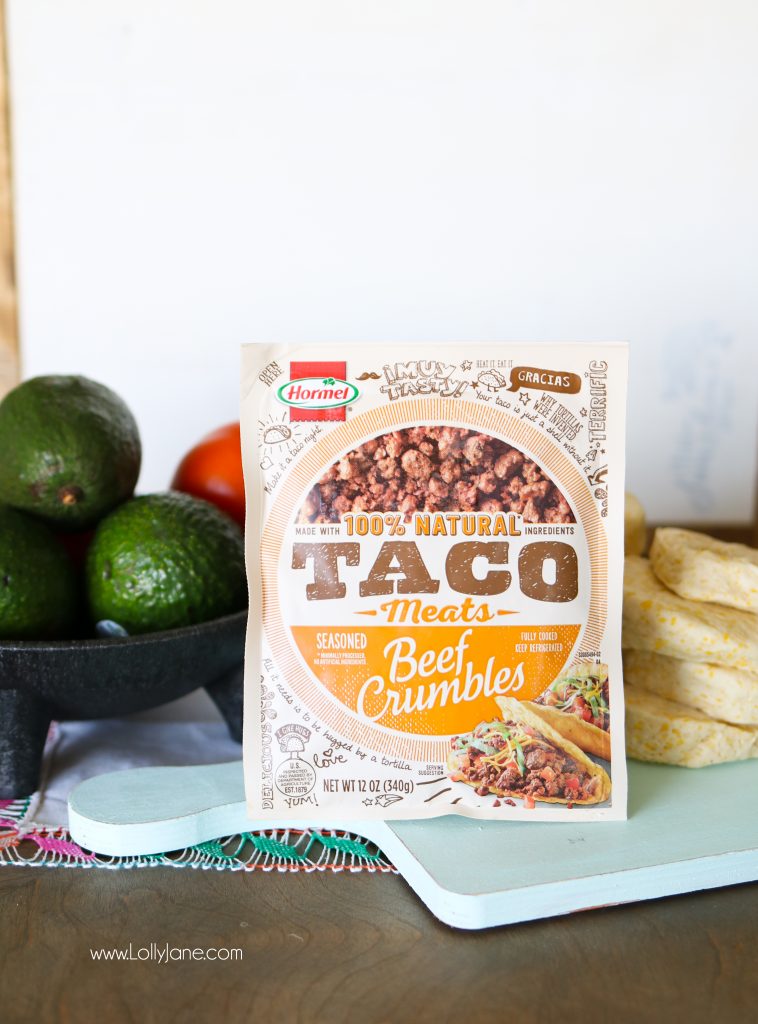 These Beef Crumbles are seriously the best! I can just toss a bag in the grocery cart to make for a quick dinner for my family. Just heat and serve. Bam. Done and done.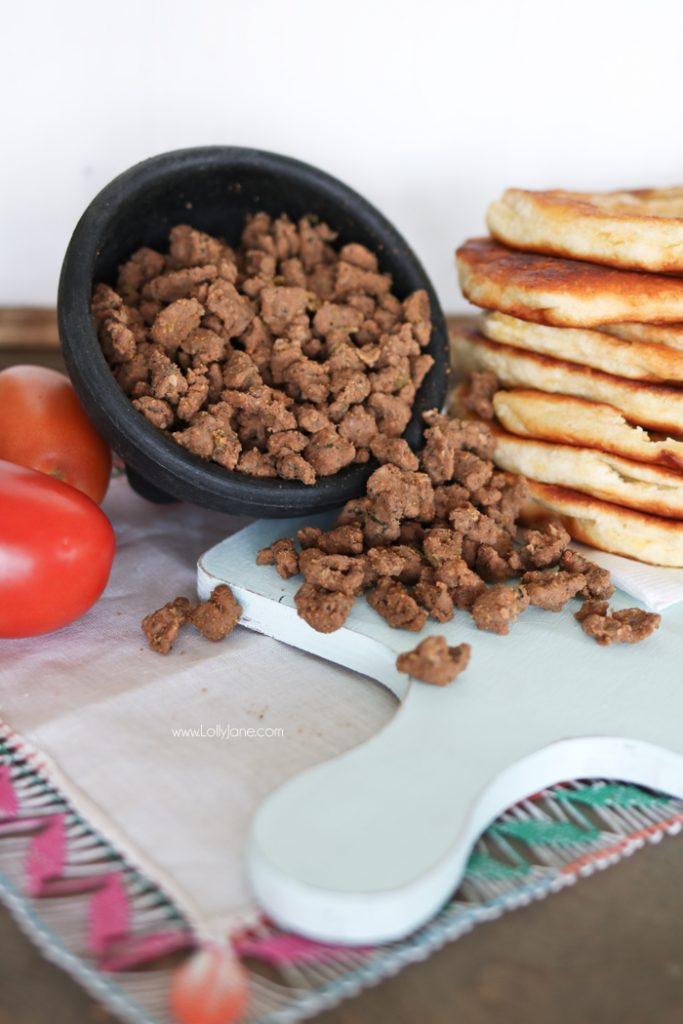 My favorite part of this cute bag is that they meat comes seasoned. Say what?! I know. Mom win, right?! Right.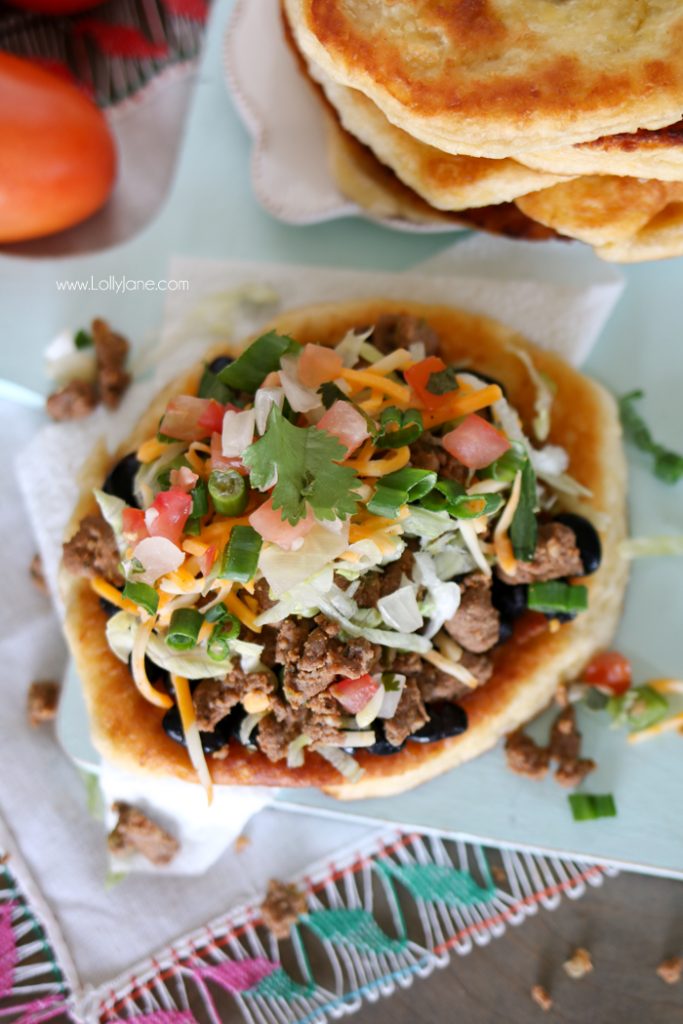 The Crumbles are fab topped on any Mexican dish but these tacos are the way to go. Trust us. 😉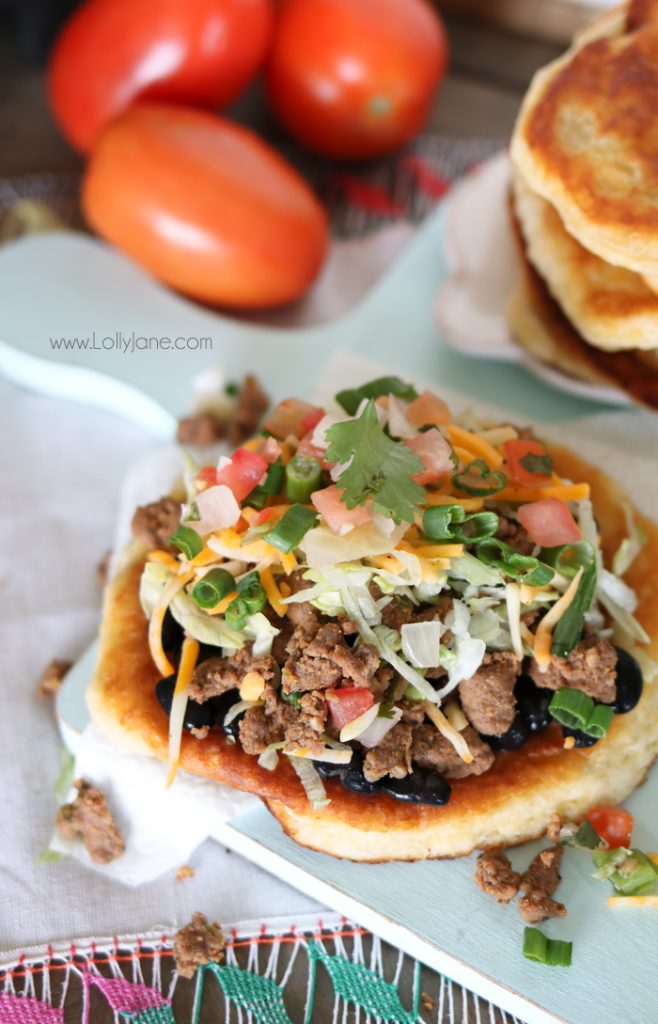 Check out the trending hashtag #TacoGoals to see more easy recipes that cut your cooking time in half! Can't wait to share a HORMEL® Shredded Chicken recipe with you… stay tuned!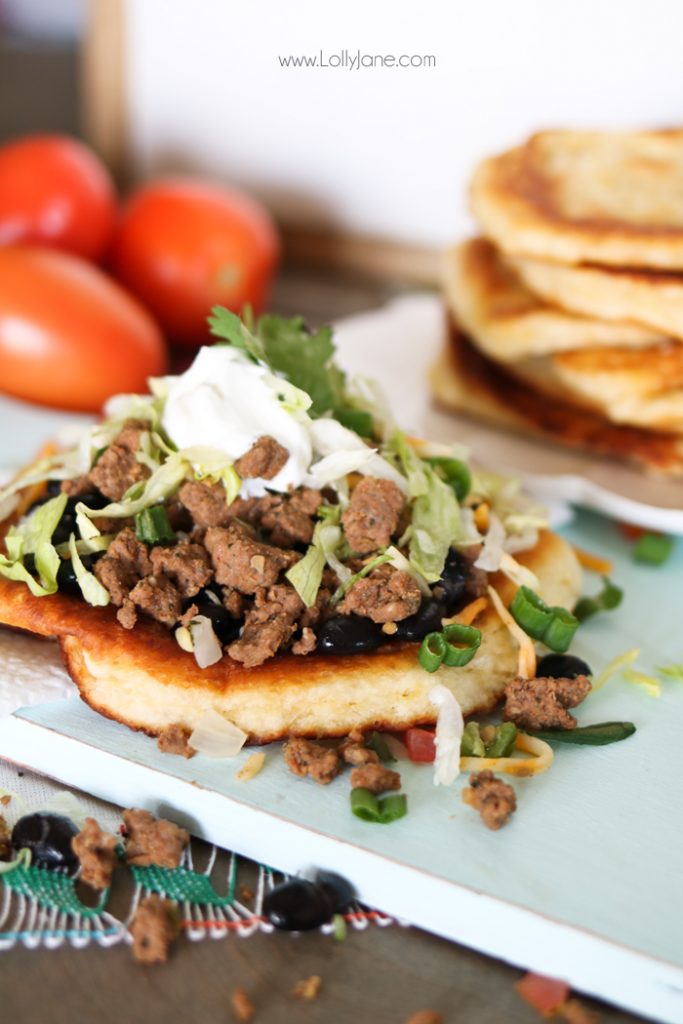 You know we're suckers for tacos… check out our latest taco decor that makes us giggle!
We had a handful of inquires about this silly quote being a print or sign so here ya go! ???????????????? It would be fun displayed in an office, kitchen or on a gallery wall. Listed in our shop now, limited quantities! ????????link in @lollyletters profile. Carry on, Thursday! #lollysigns #lollyletters

This post is sponsored on behalf of Hormel Foods. As always, opinions are our very own.