Yearly Couple Gallery Wall
We're excited to finally share this idea we had last year in our master bedroom makeover. I never got around to taking pics and posting until Kristen hosted her popular Decorating with Portraits series, thanks for getting our booties in gear, KD! I decided our master is our space, a kid-free zone. Sure they sneak in at night once in awhile but it's all about me and the hubby. I printed up a picture of us each year we've been married (it'll be 13 years in two weeks, wow!) and created a yearly couple gallery wall with them.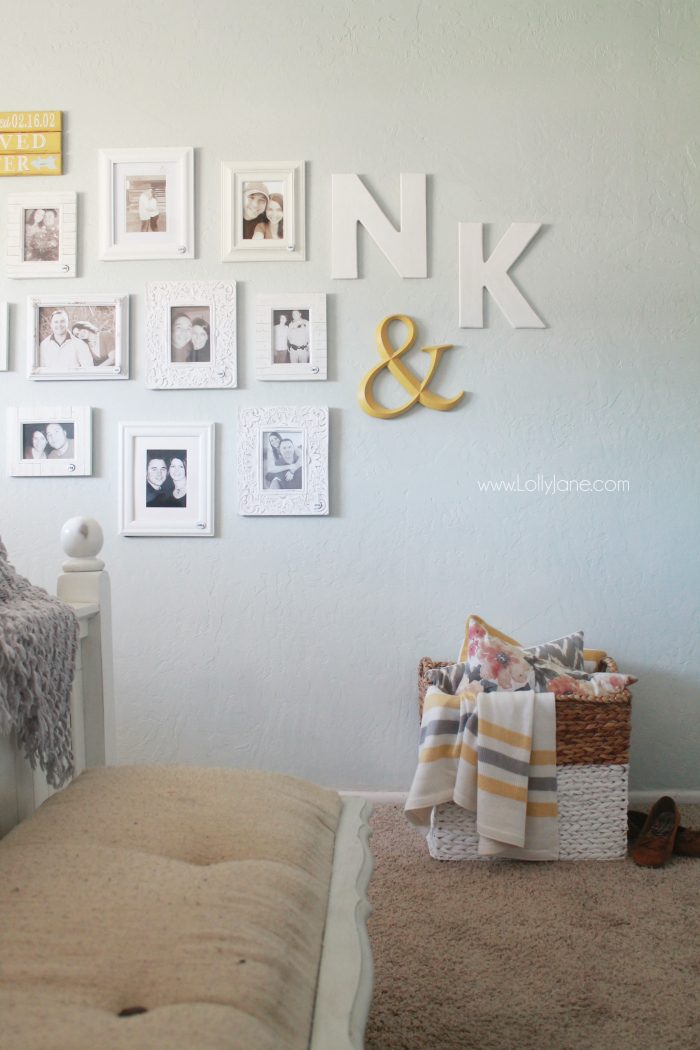 I added little buttons with the year so we can see how much we've changed…and aged (;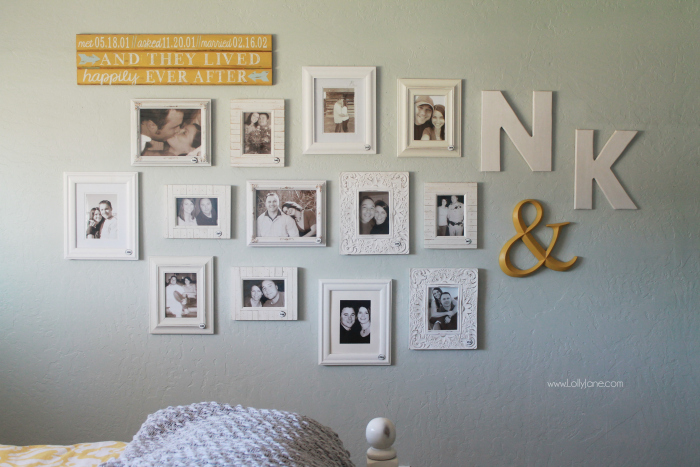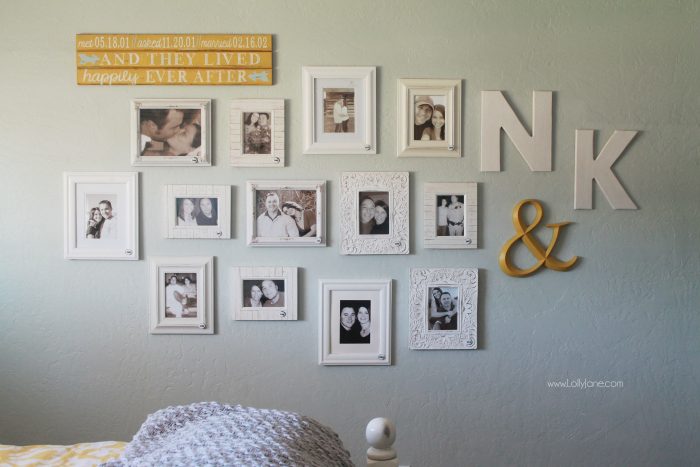 Crazy how time flies. I was pregnant in that lower right picture with our first baby who will turn twelve next month!!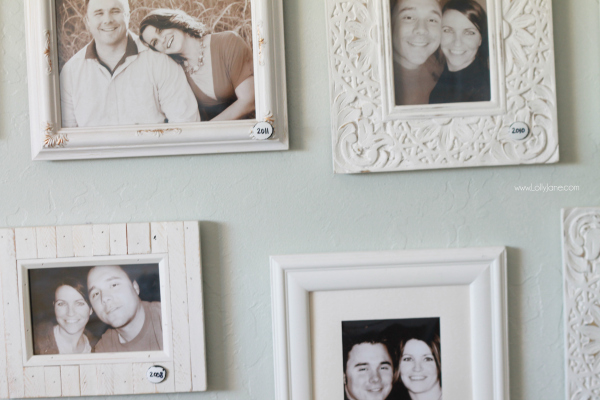 And that far left picture is when we were dating, 2001! I laugh at my "duck tail" hair as my old work used to call it, it was sooo short and spunky!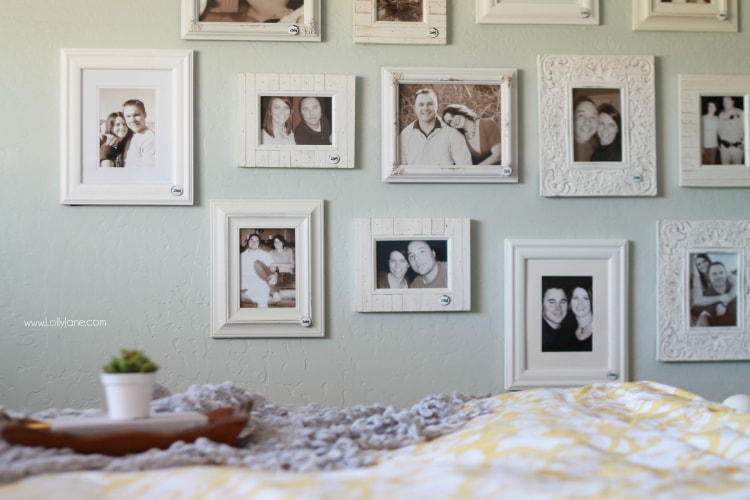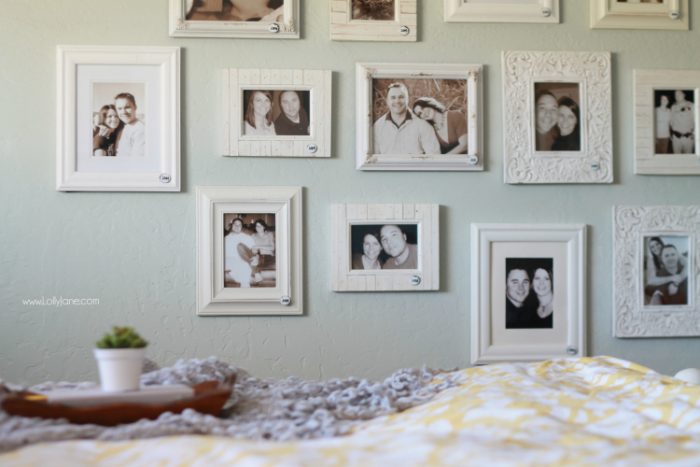 To put it together, I gathered mismatched frames from places like Michael's, Hobby Lobby (ie: places with coupons), World Market, Pier One. I knew I wouldn't be able to find the exact frames ten years from now so I started with 4 of each style and have 20 total. As the years go by, I'll buy more in sets of 4 and swap them around as needed. Easy concept and I don't have to stress about matching frames!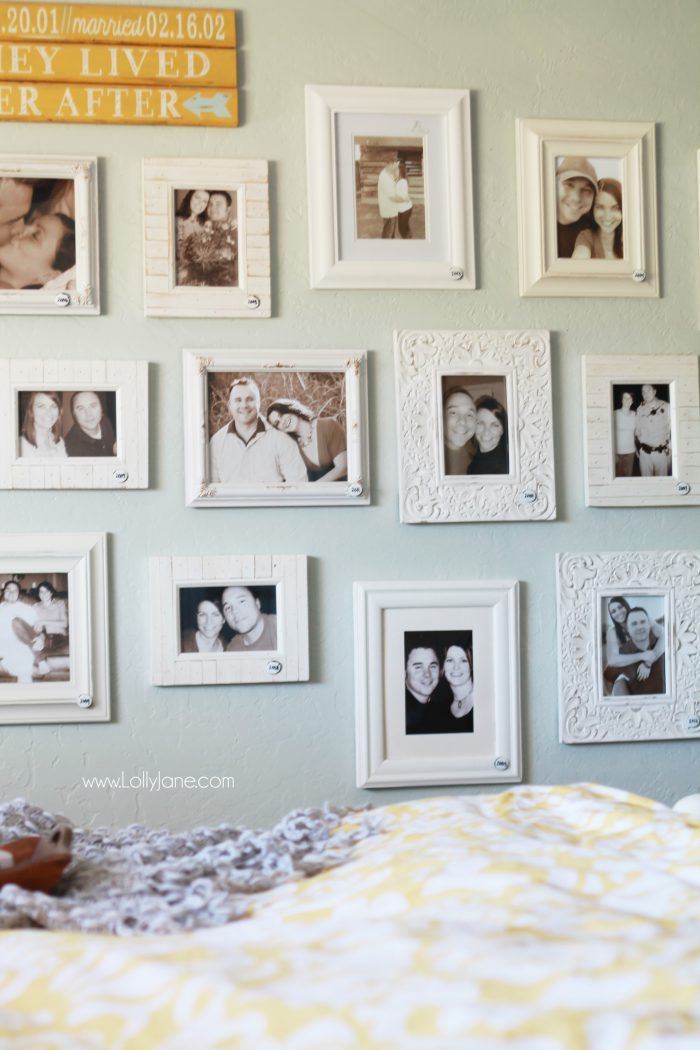 Someone asked me if I wanted their shower seat for the wood, super random, right?? I turned it into a pallet art style sign with the date we met, got engaged then married. (Yes, it was fast!)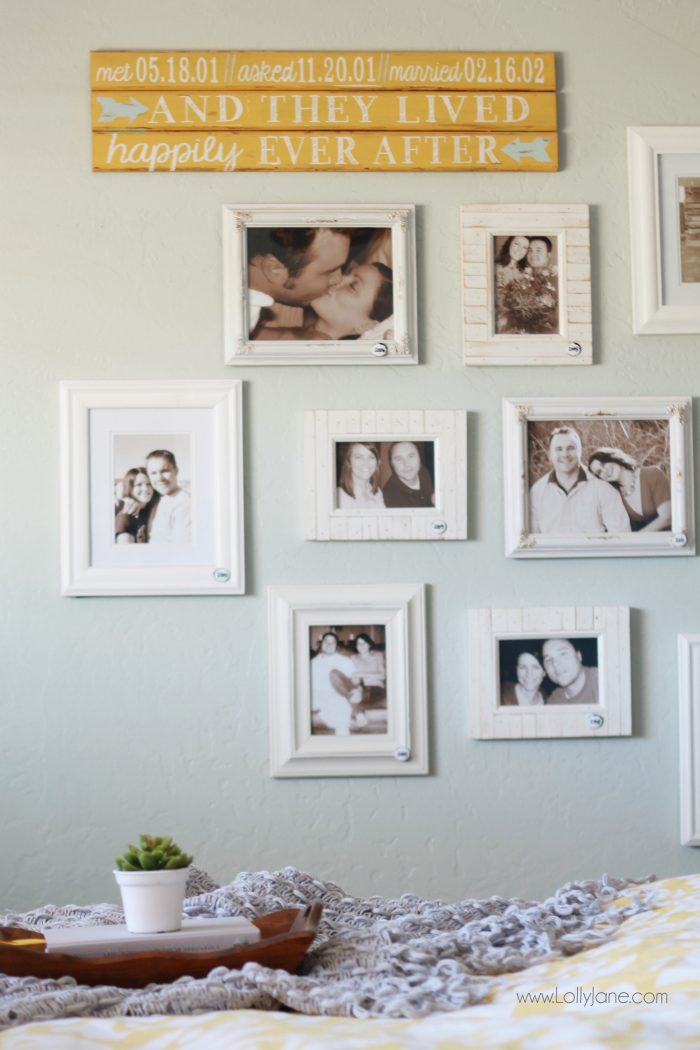 I added these wood monograms and painted ampersand with our initials for a little more color. Yes, I have an obsession with mustard yellow, it makes me so happy!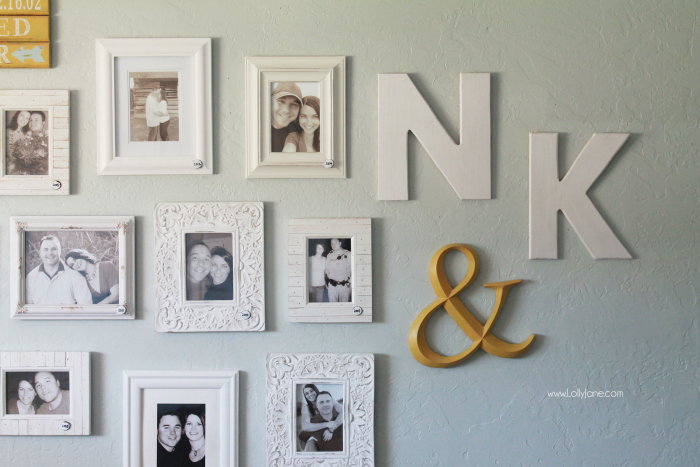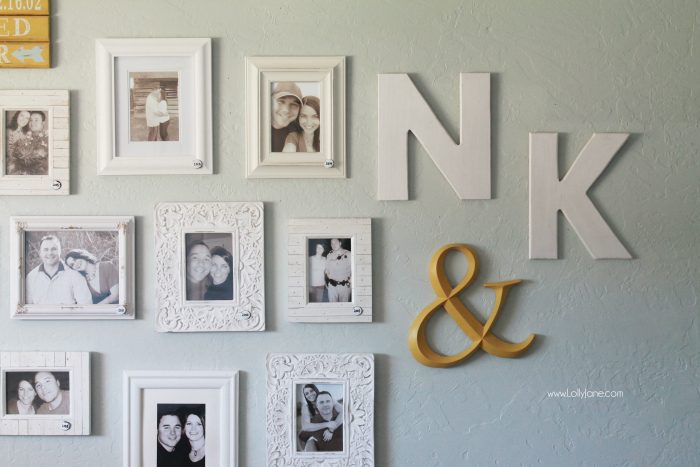 Kind of a fun idea, huh? Each year we've been married, right there on the wall. It'll be great to see in another 20 years when there are a lot more frames packed onto it!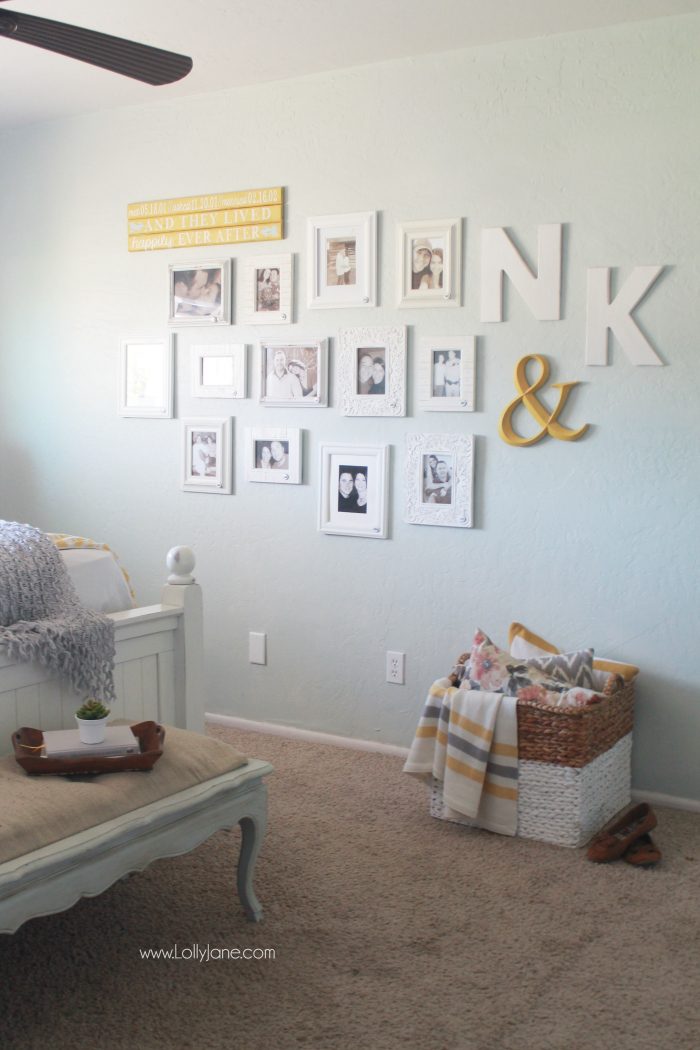 Check out all of our home decor ideas like our master bedroom refresh,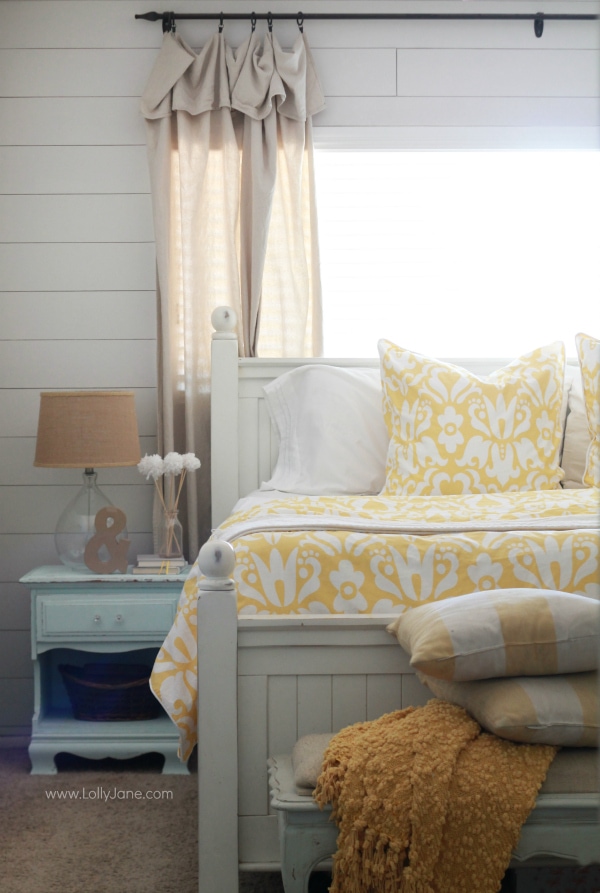 plus our family room gallery wall,
And how to make personalized signs for each room in your home like this You are SO Loved sign in my family room!