31+ family picture ideas with props
It's that time of year again! FAMILY PICTURES!! This is one thing I try to be on top of annually, especially since we don't buy school pictures and depend on the more natural individual pictures of the kids. My goal is to have the pictures done in October before the holidays run amuck and to have our Christmas cards shipped the week of Thanksgiving. I LOVE getting friend's cards in the mail and seeing their beautiful family's faces another year older. I'm super grateful to Minted for sponsoring today's post since holiday cards are so near and dear to me, they have a giant variety to fit any religion, holiday or Christmas preference. Check out these 31 family picture ideas with props then head to Minted to find a card to match!

We adore that Minted is a marketplace of independent artists. They offer:
Luxury paper & print quality

Minted's Signature paper is thick and luxurious with a creamy cotton texture, and has been optimized for photo printing. You can also choose 100% recycled paper, Pearlescent paper which adds a subtle shimmer, DoubleThick paper or even TripleThickTM paper.
Minted also offers 9 unique die-cut shapes.
A variety of backer options to add additional photos, text, and customization options to your holiday card.

Unique formats & customization options.
This year, all holiday cards are available with matching envelope designs and recipient addressing, FREE for a limited time. Save time and make your holiday card beautiful from the inside out.Upgrade to matching return addressing (starting at $0.60 per card).
Here is my gorgeous spirited Christmas card this year, I chose yellow to match our clothes: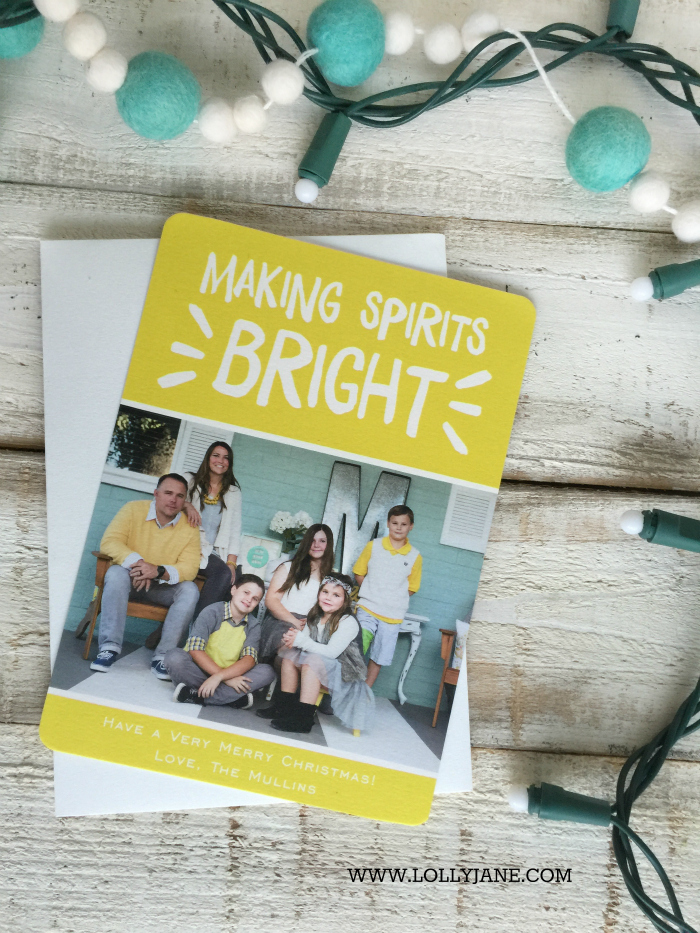 For the backside, we filled it up with more shots from our family photo shoot. LOVE how it turned out!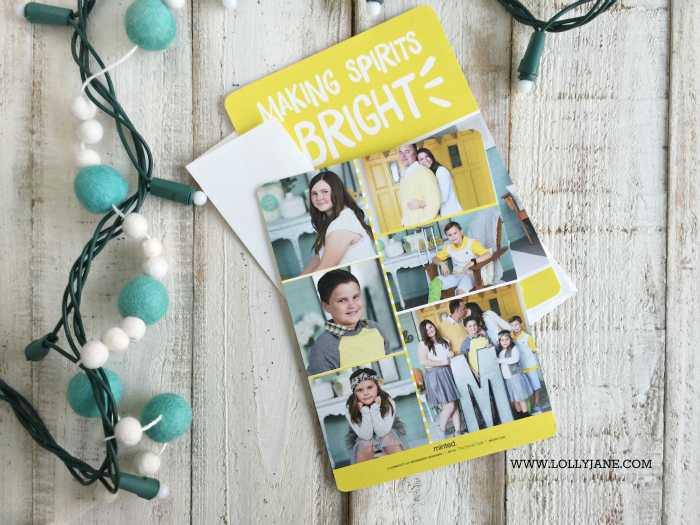 Loving all this creativity, here are 31+ gorgeous family picture ideas with props. SO many cute ideas!!
monogram | Jennette Jenkins Photography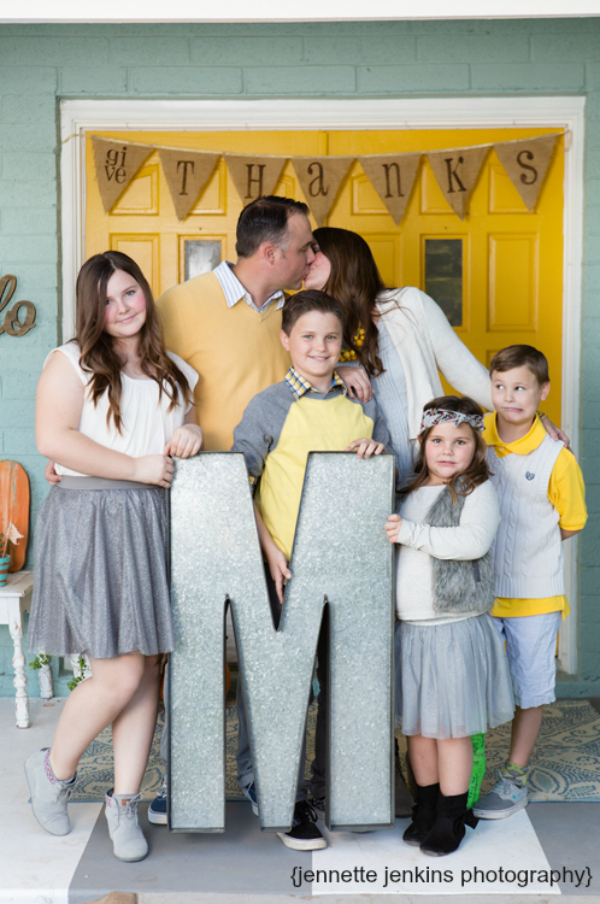 letters | Kim Doran Photography
chair | JeanSmithPhotography.com via I Heart Faces
couch | Confessions of a Prop Dummy
curb | b. Sharp Photography
tires | Rebekah Westover
ladder | Capturing Joy
wagon | Red Barn photography
bike | Inspire me Baby via Kristen Duke
trike | Blue Candy
truck | HM Captures
vintage camper | Grey Likes Baby
tractor | unknown
train | Speechless Photography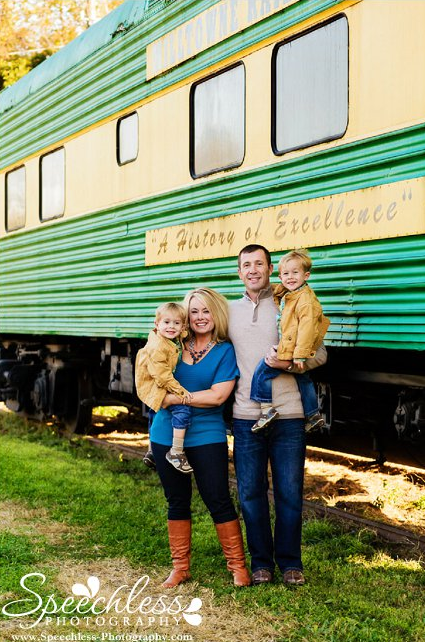 bridge | source unknown
tree | Wildflowers Photos
pool | Beach Chic Photgraphy
boat | Veronia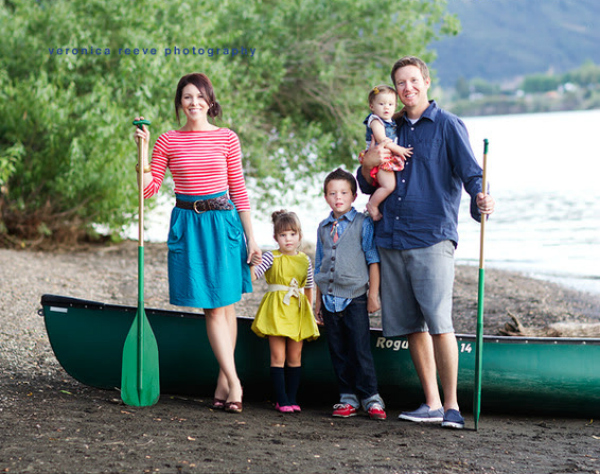 trampoline | source unknown
swing | Renee Hindman
horse | Matt Clayton
teepee | Spearmint Baby
suitcase | source unknown
crate | Caralee Case Photography
snowballs | Mountain Country NC
on a blanket | Allison Corrinn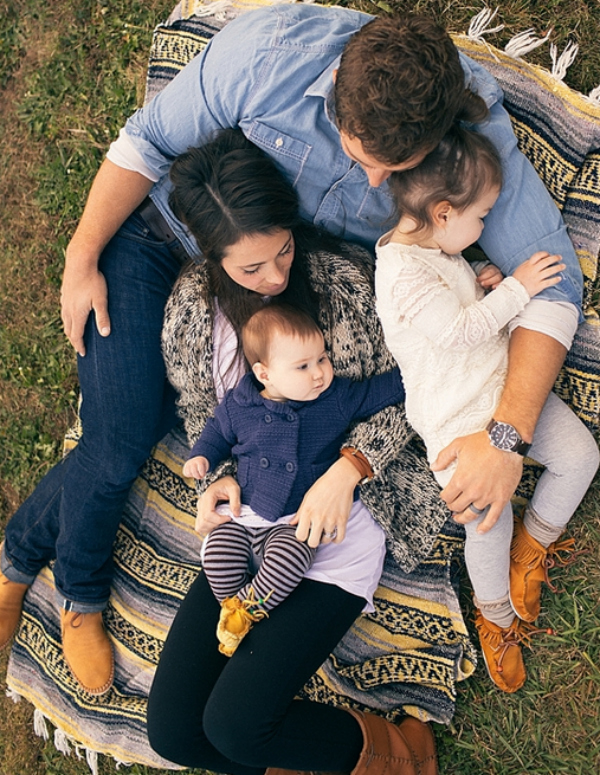 wrapped in a blanket | Pocketful of Whimsy
picture frame | Erica Williams photography

chalkboard | source unknown
balloons | Rockwell Photography
umbrella | Paige + Blake Green
wreath | In His Image via Love it So Much
Need further inspiration? Click on our 25 Cute Christmas Family Picture ideas plus MORE of our cute Family Christmas Picture ideas! When do you send out your holiday cards?