How to Style Kitchen Shelf Decor
Open shelves have become a kitchen must have. Learn quick and easy tips for how to style kitchen shelves.
Do you ever wonder what do you put on kitchen display shelves? Me, too! My DIY open shelves aren't just for looks, they house our everyday items that are used around the clock.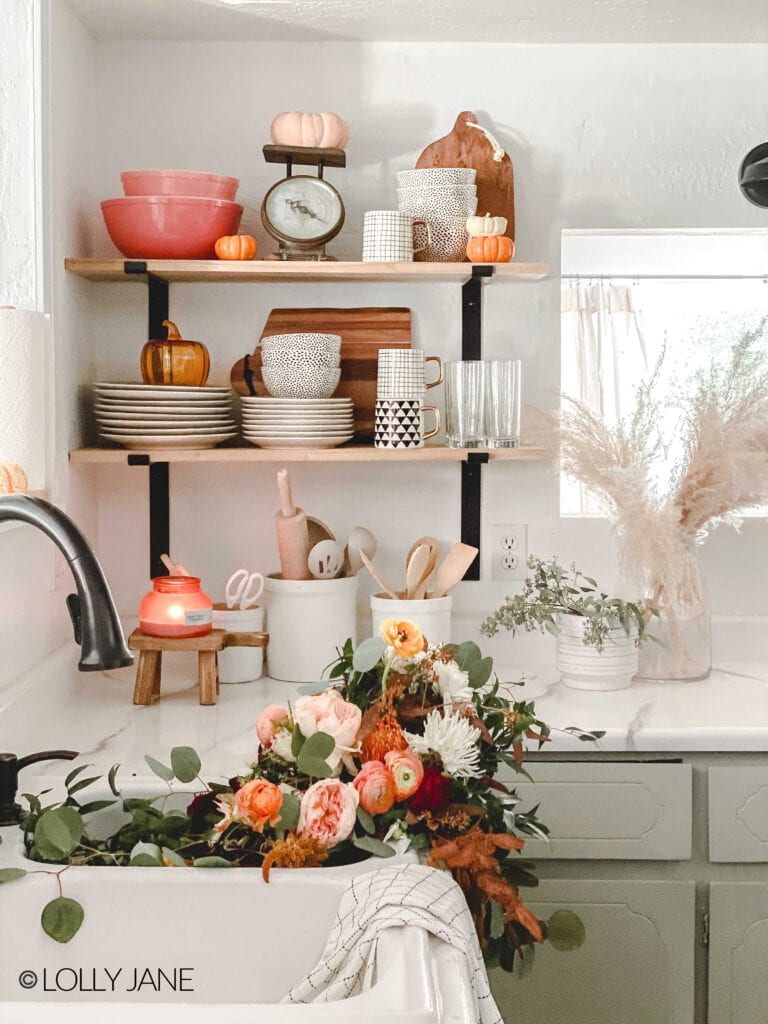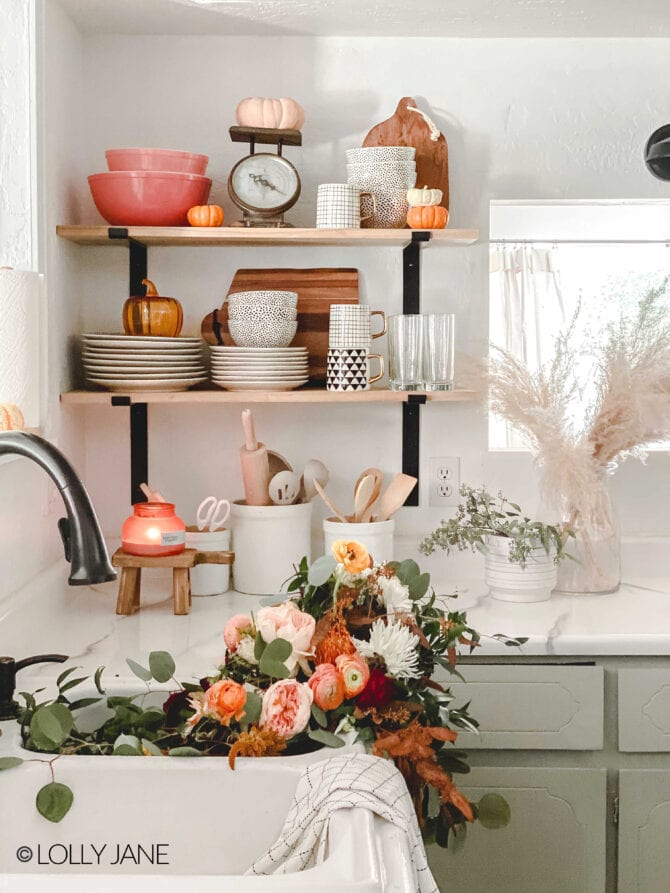 But how can I decorate my kitchen open shelves and still make them functional, you may ask. Just use pretty pieces that double as decor!
how to decorate kitchen shelves
I love this old kitchen. It raised 5 of our older siblings over 40 years ago but for the past 10 years, it's raised my own 4 children. Although we're itching for a remodel, we're so happy with our $300 mini renovation! It looks so clean and fresh! We've been using the shelves as our staple storage for over a year now and it's convinced us to have open storage in our final kitchen.
use the lower shelf for daily must haves
We use the lower, easy to reach shelf for our everyday dishes. We stacked our gorgeous black and white large ceramic plates on the bottom with the smaller set on top. Since it's nice and long at 4′ wide, we also stack half of our patterned bowls on the bottom shelf with our glass cups to the right.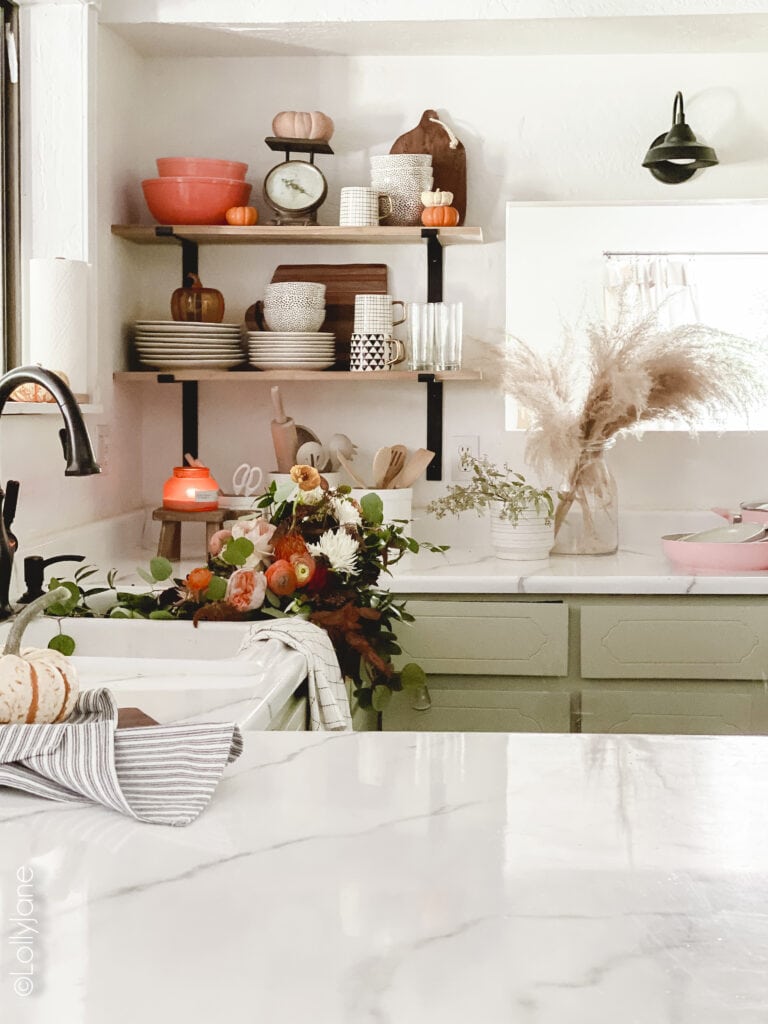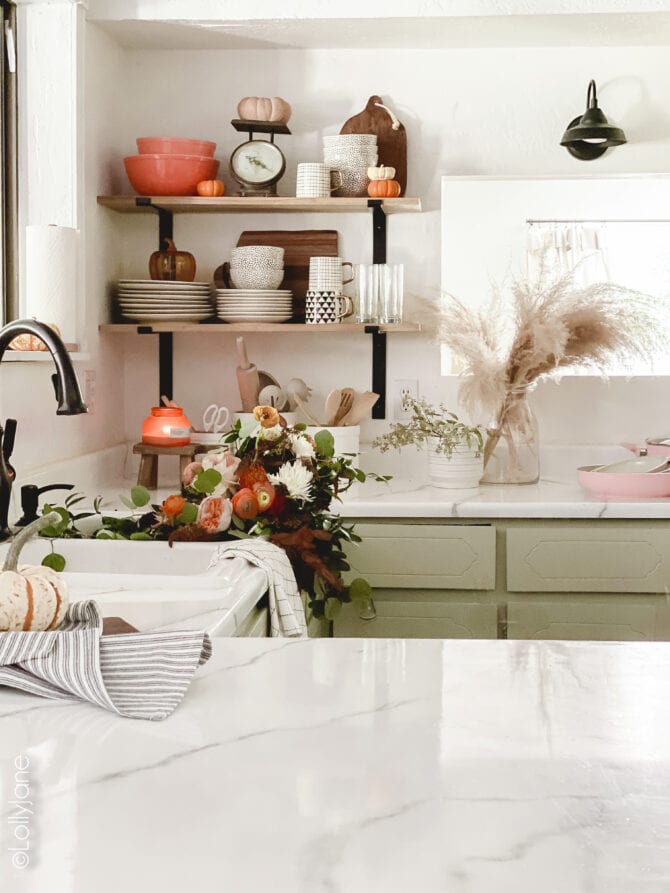 use the top shelf for extra storage
On the top shelf, we stacked our favorite vintage bowls that are easy to grab for mixing brownie batter or pancake mix. I keep the scale up there for looks and love to add seasonal decor to it just for fun. When my season decor isn't it use, I hide it in these color block seagrass baskets that sit on top of my DIY Painted Fridge: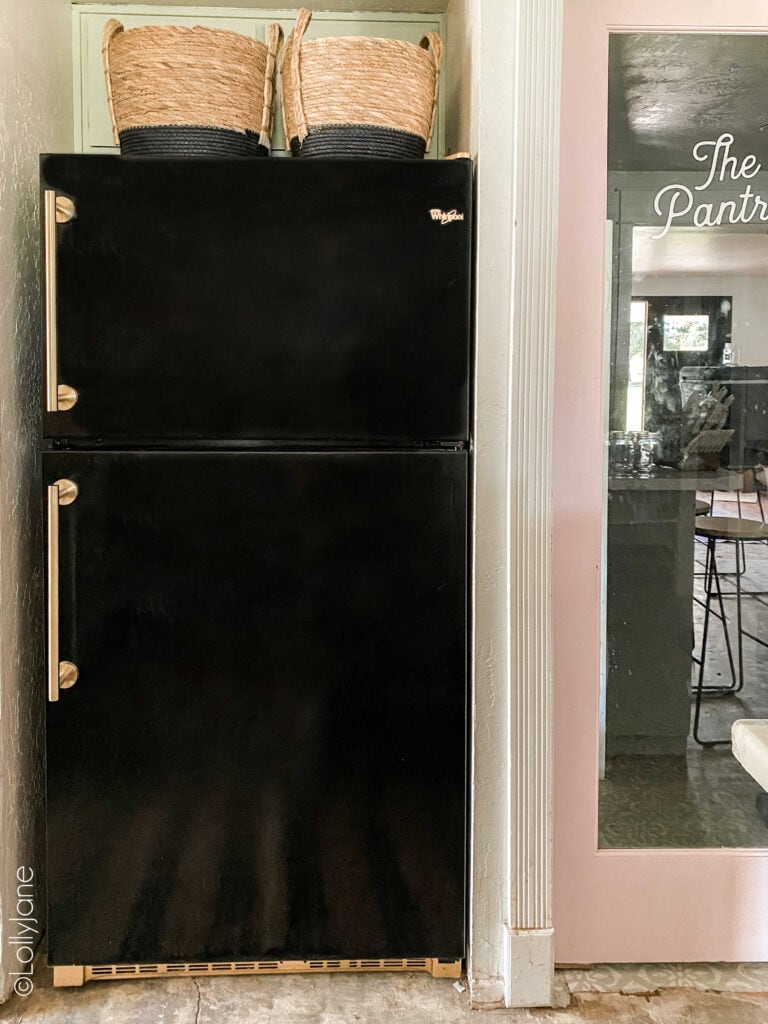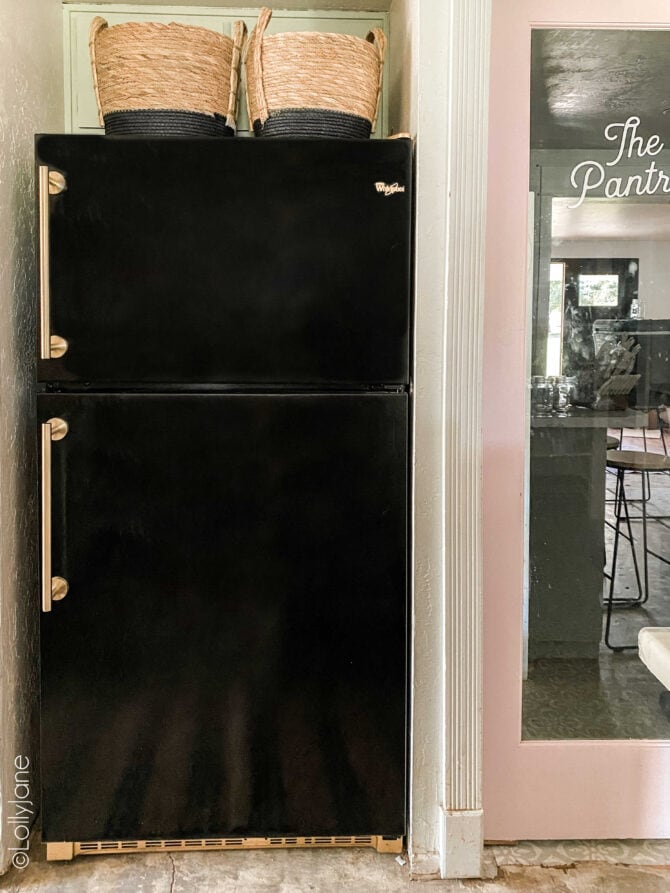 use the counter as an extension of your storage
Below the shelves on the counter, we keep our knife set and canisters full of matching utensils accessible for quick needs. It's super fast to put them away after washing since everything has a place and is easily identifiable. Even when new people like my newlywed son in law takes a turn doing the dishes 😉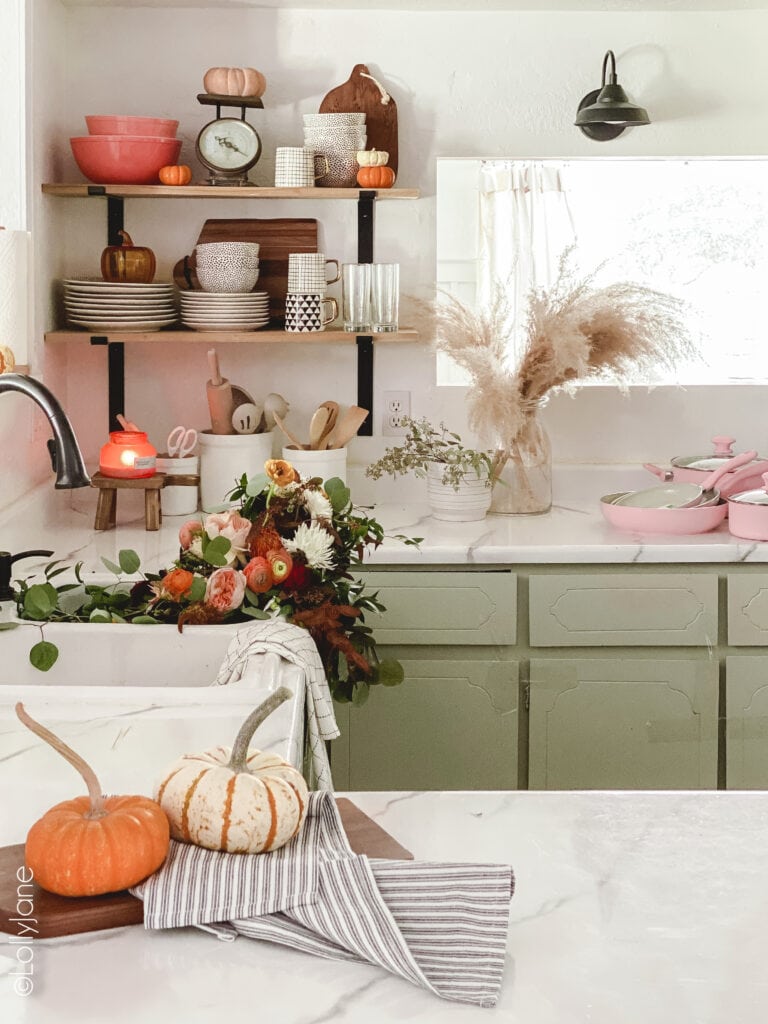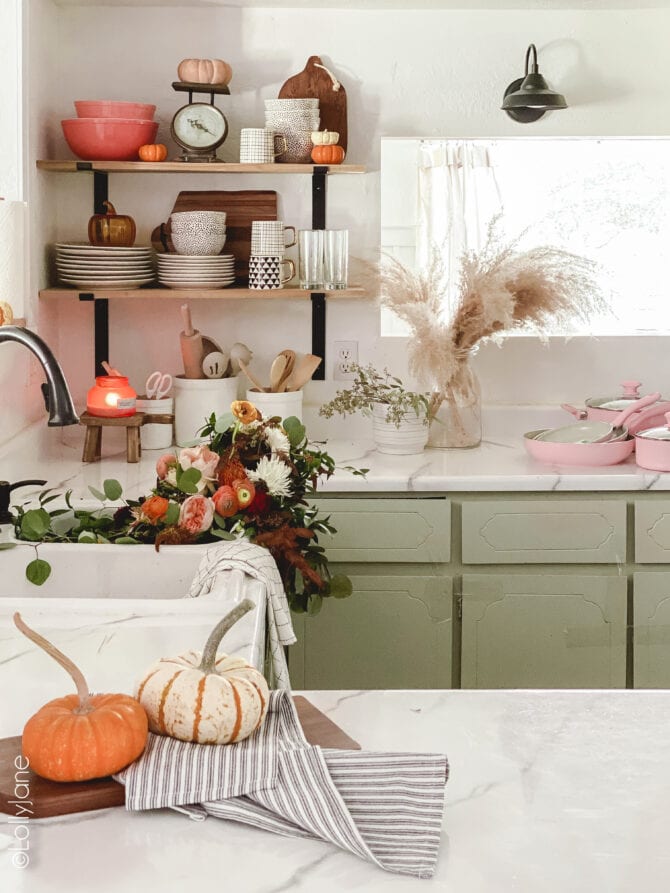 shop our favorite kitchen must haves
We were able to pull this look together with the click of a button! All of our kitchen must haves are on Walmart's Marketplace which has thousands of pretty but functional options.
shop walmart kitchen decor
visit more ways to decorate your space on a budget
We hope you've been inspired by our easy style tips for your own home! Check out more ways to decorate your space like a pro with our favorite Walmart finds!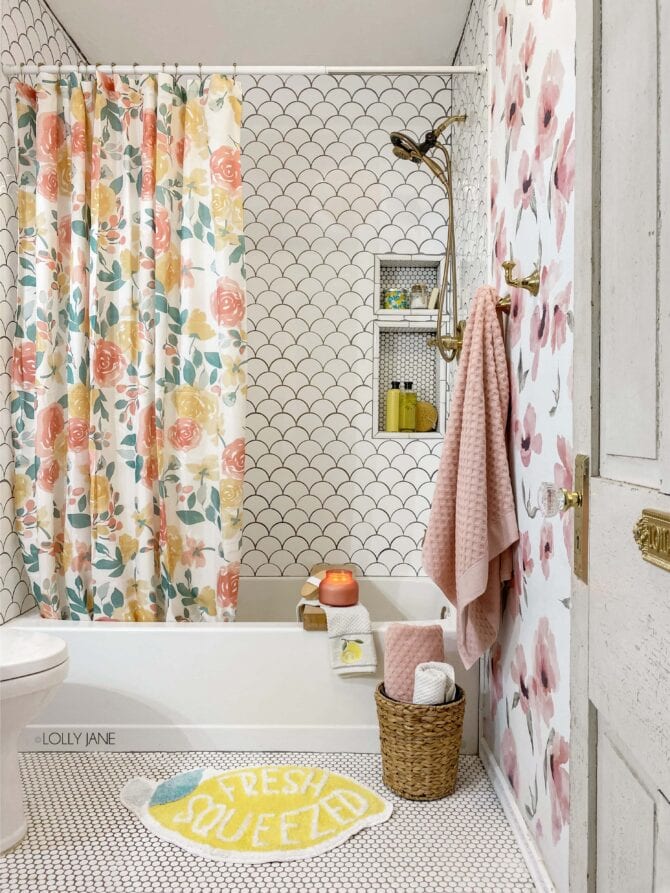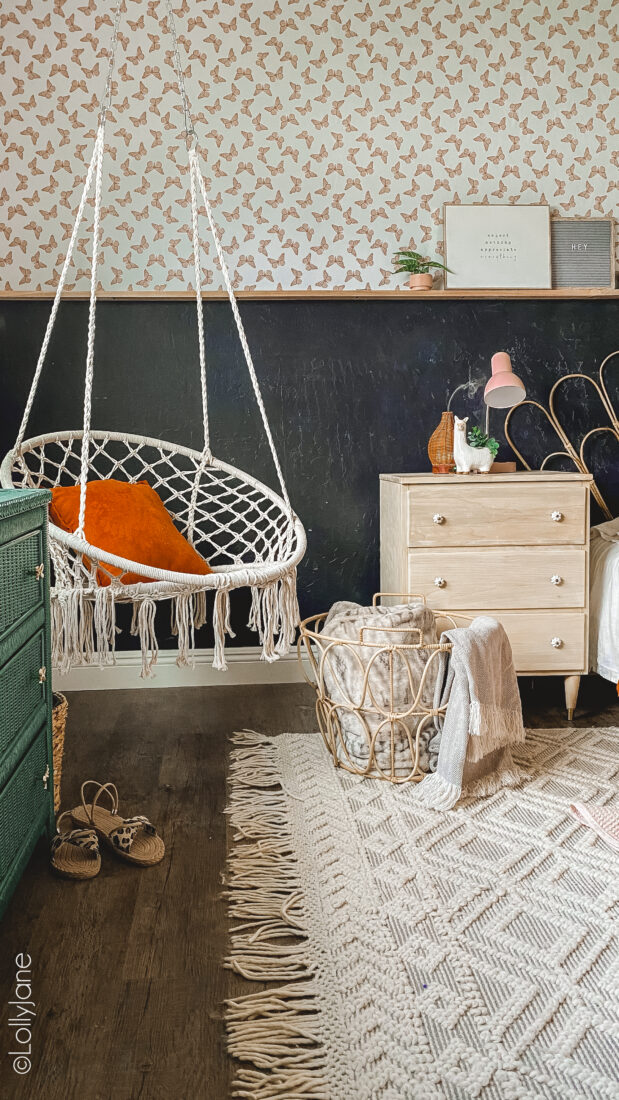 BIG THANKS to Walmart.com + RewardStyle for sponsoring today's post. As always, all opinions are our own. See our full disclosure.