I'm super stoked to be making signs again!  It's been a few years since we've stopped selling since our blog took over but now that my babies are all in school, I can make signs a couple days a week when I need that creative outlet!  Today's sign was inspired by our popular gather sign + last year's Happy Fall wreath sign (coming soon to the shop). Here is our original gather and highly requested mini gathers together, pretty cute right!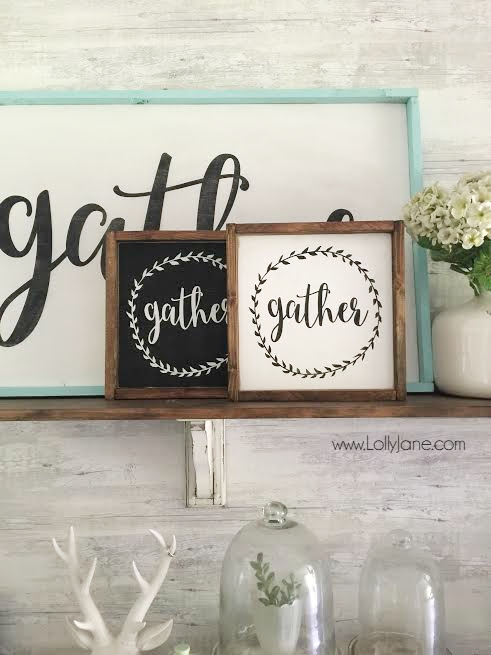 We've been selling our large gather signs and have had multiple requests for mini sizes.  We listened and stocked the shop with lots of options: with a wreath, without, white and aqua, black with stain, etc.  Although we're sign makers, we know there are some hard core DIY'ers our there so as long as you promise not to copy us and resell our ideas, we're happy to share (; Click here for the original version of our gather sign, font is Starstruck.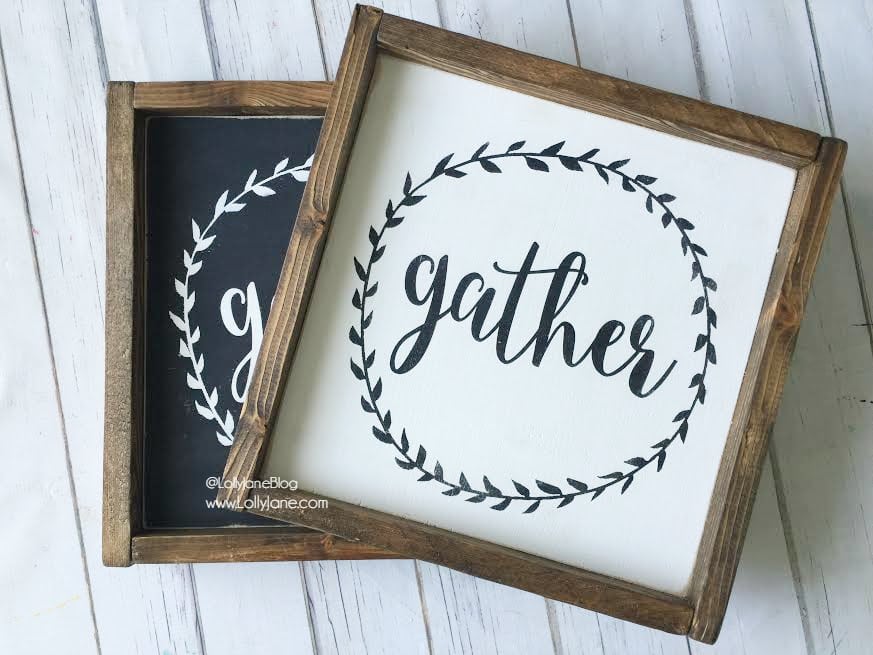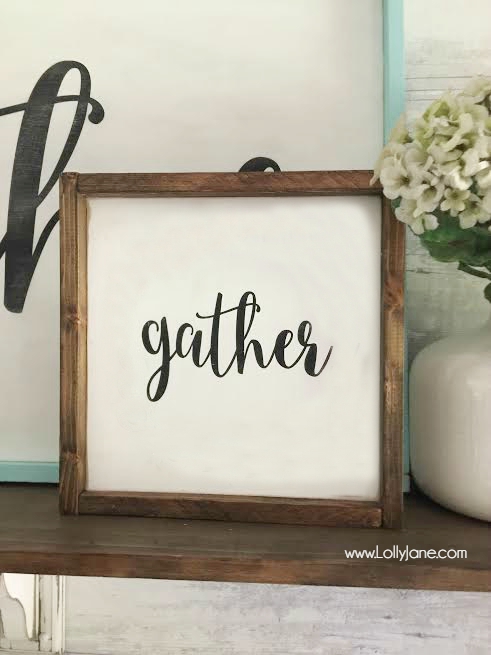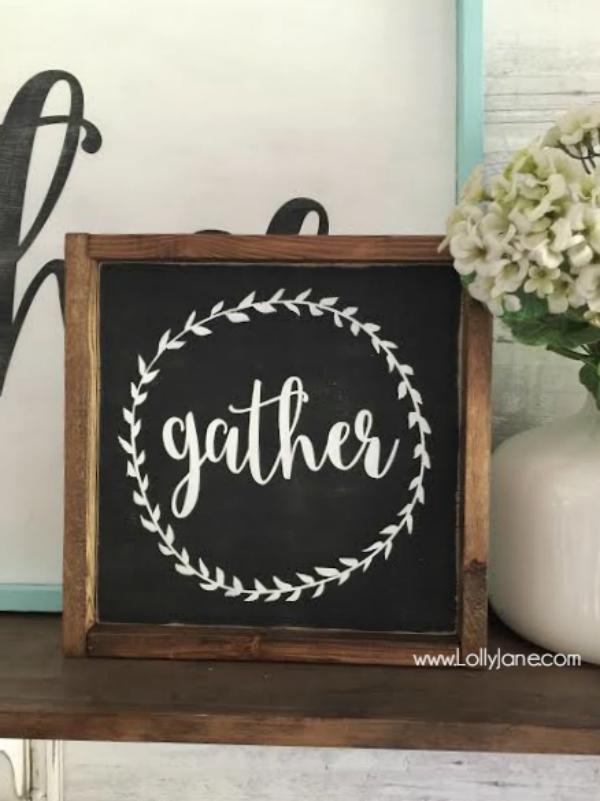 We made a printable version too, for the non-DIY'ers out there. We scored this cute rustic sign from HobLob, my hubby brought it home one day as a surprise, aww! He knows the way to my heart is through HOME DECOR, ha!  I thought it'd be the PERFECT frame for our popular GATHER print that's been copied all over sign making land.  We shared the font we used which has been downloaded over 3k x's, wowzas!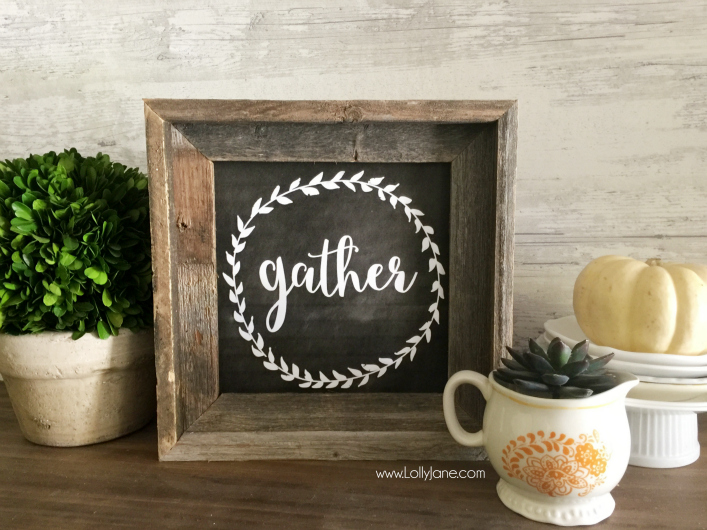 Download our gather print from our shop.
Do you like our original gather sign? It's been knocked off all over the place, what a compliment!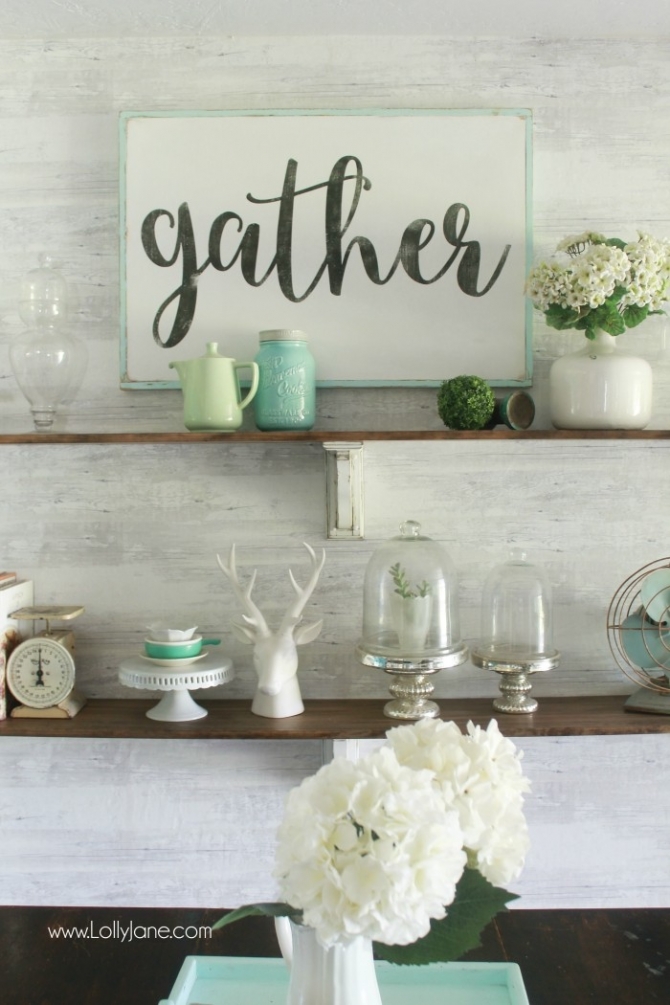 Follow us along on Instagram where we're always sharing our sign designs and sneak peeks.