21 household succulent containers
If you follow LJ on Insta or Snapchat, you'll have seen our quick broken cat mug turned succulent container. We were bummed the mug broke BUT now are a little happy because it's just so cute with a freshly planted succulent in it! We have shared many, many succulent ideas with y'all since we are desert dwellers and are obsessed with them. We thought it would fun to show you everyday items you can easily transform into 21 household succulent containers. Which is your favorite??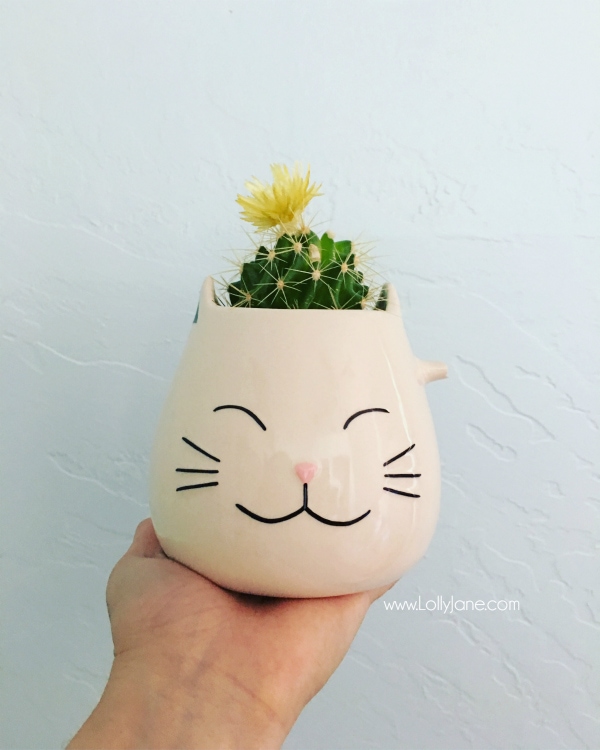 Mason Jar Succulents | Lolly Jane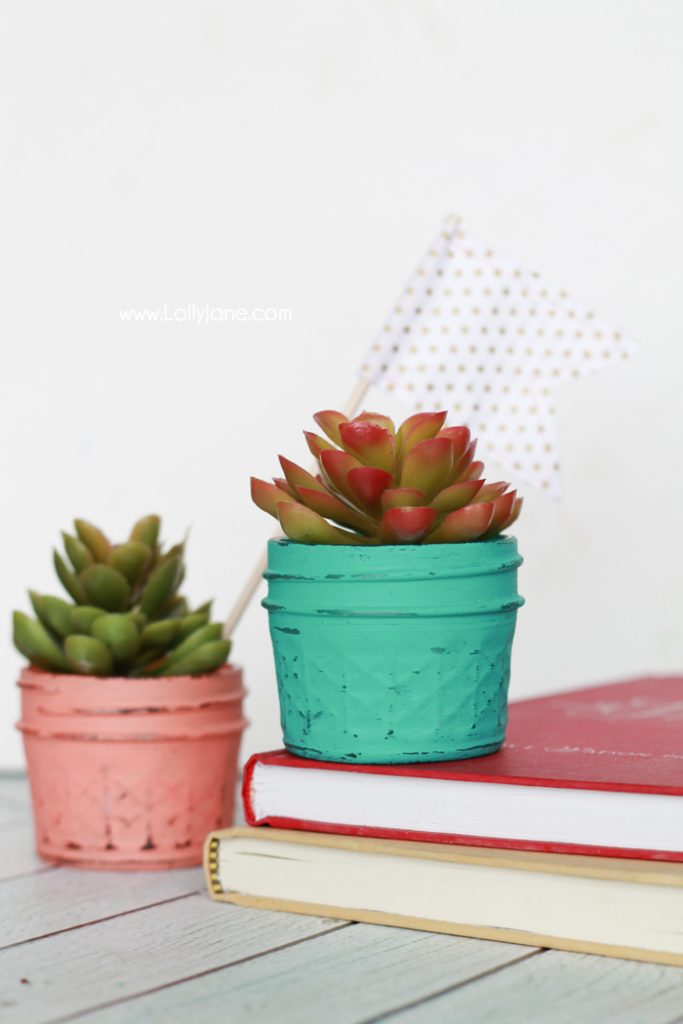 Salt and Pepper Shaker Succulents | Miracle Grow
Measuring Cup Succulents | The Inspired Room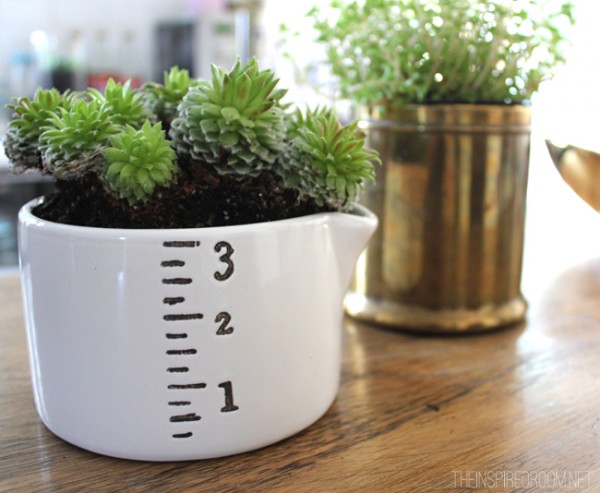 Vintage Scale Succulents | Be Crafty
Vintage Crate Succulents | The Humbled Nest of Mrs V
Colander Succulents | House of Hoff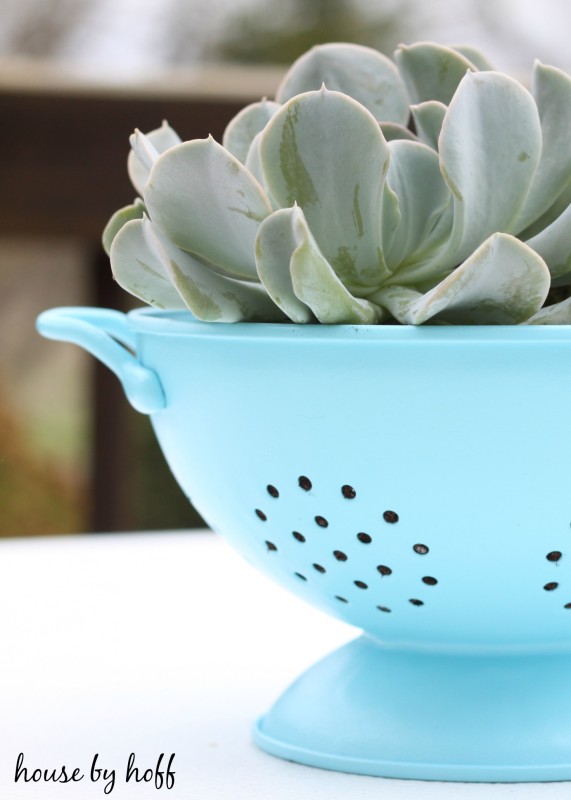 Gumball Machine Succulent | The Crafted Sparrow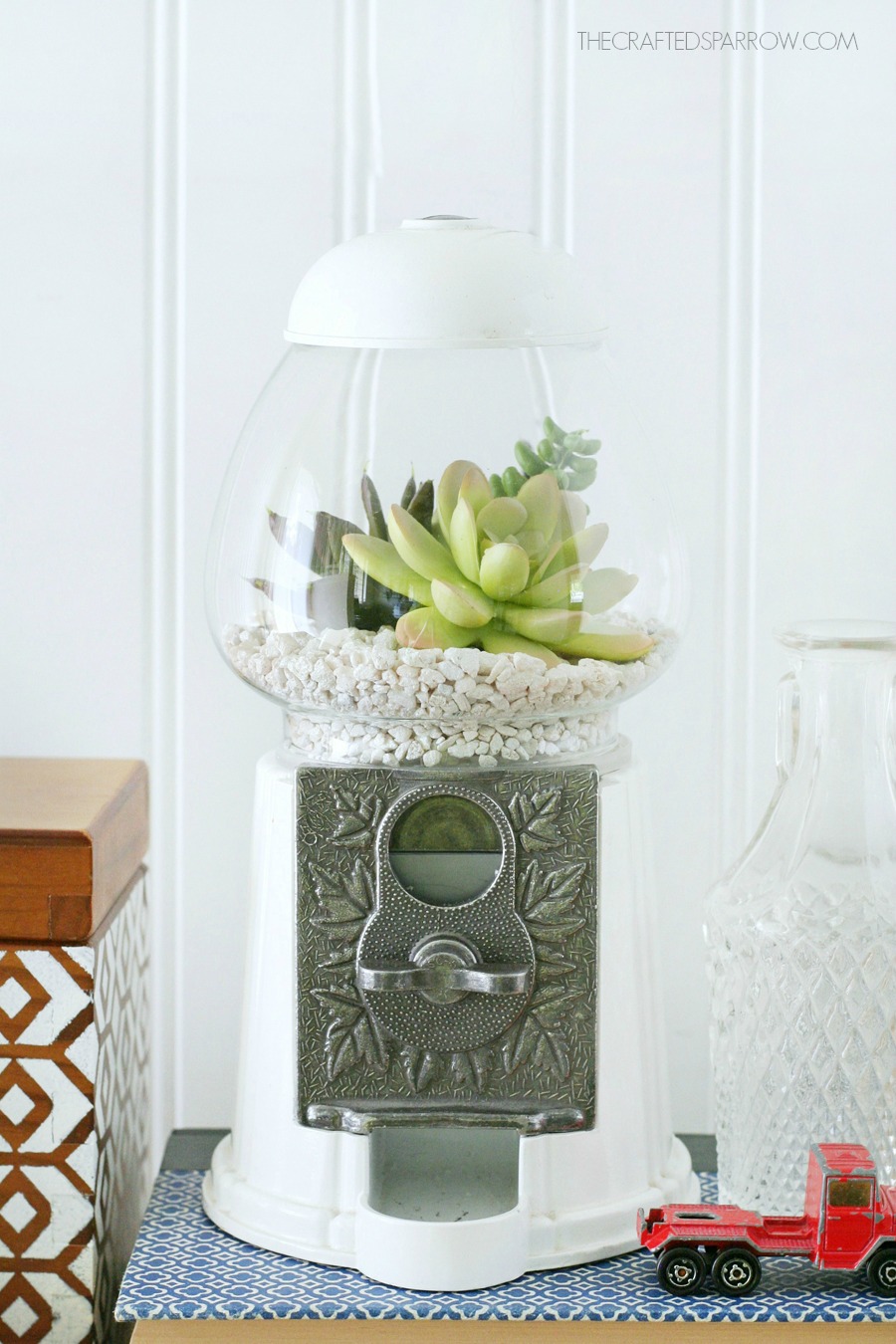 Ceramic Egg Succulents | Happiness is Homemade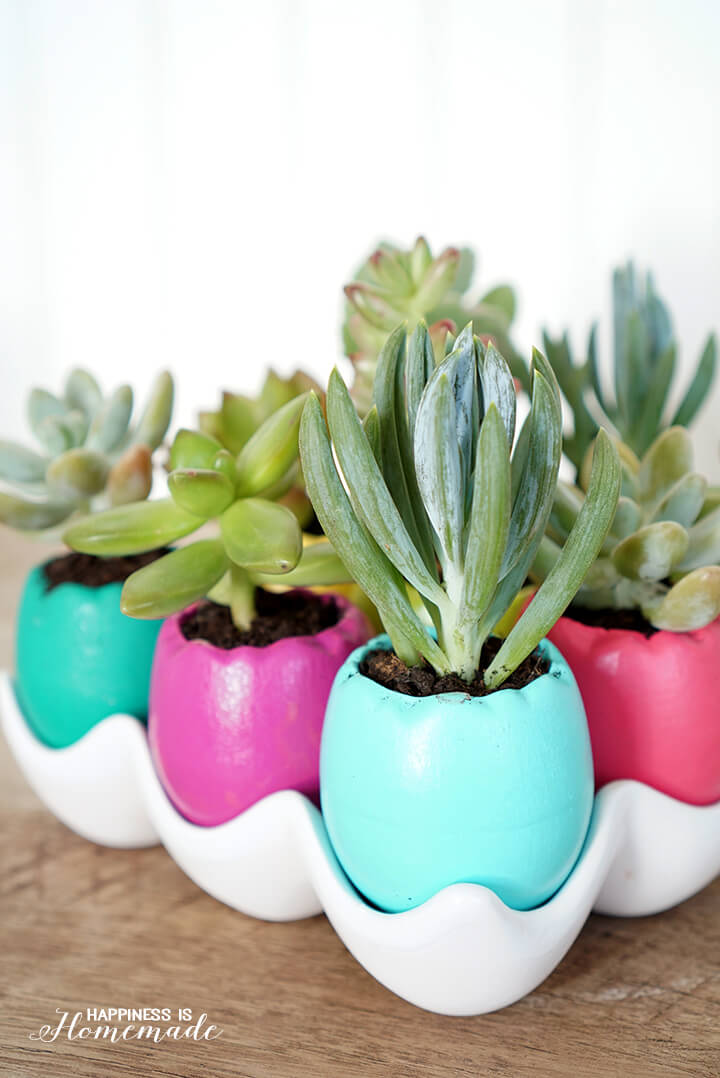 Flour Sifter Succulents | Rustique Art
Tea Cup Succulents | Giggles Galore
Tea Kettle Succulents | Day Dreamin' Engineer
Tin Can Succulent | Like A Saturday
Coffee Can Succulent | Parsimonia
Cork Magnet Succulent | It All Started with Paint
Water Pitcher Succulents | A Little Tipsy
Red Wagon Succulents | Daisy Mae Belle
Plastic Toy Succlent| Little Bit Funky
Vintage Measuring Cup Succulent | Atta Girl Says
Berry Basket Succulent | Kailochic for Simple as That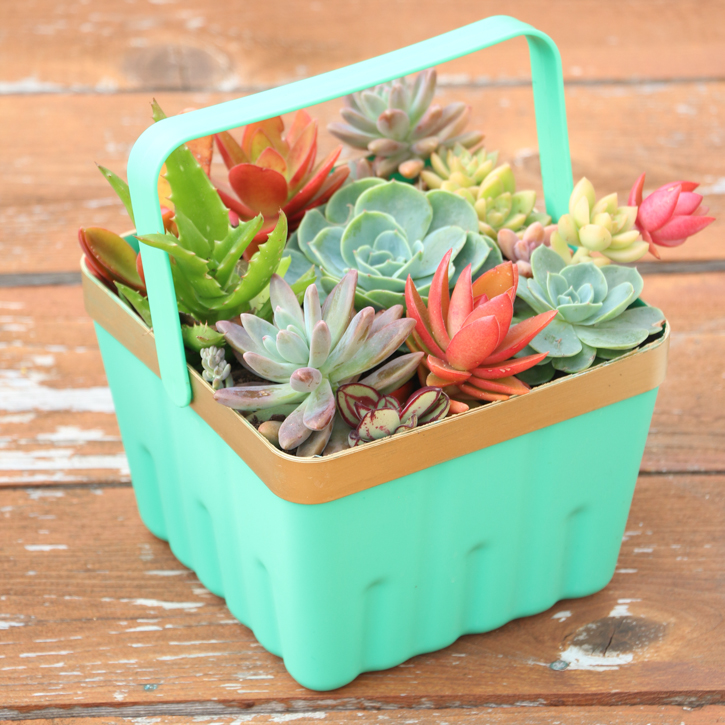 Bowl Succulent Garden | Quinn Cooper Style
Rolling Cart Succulent | Succulents + Sunshine
I already have the craft cart + vintage crates in my craft room, now I'm on a mission to find those darling salt + pepper shakers to turn into mini succulents. Too cute!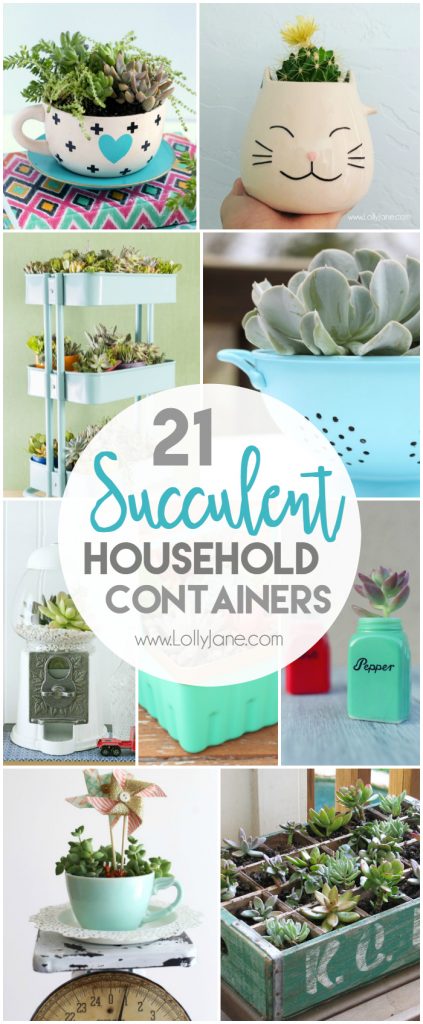 If you don't want the hassle but love the look, grab Lynn's free succulent print!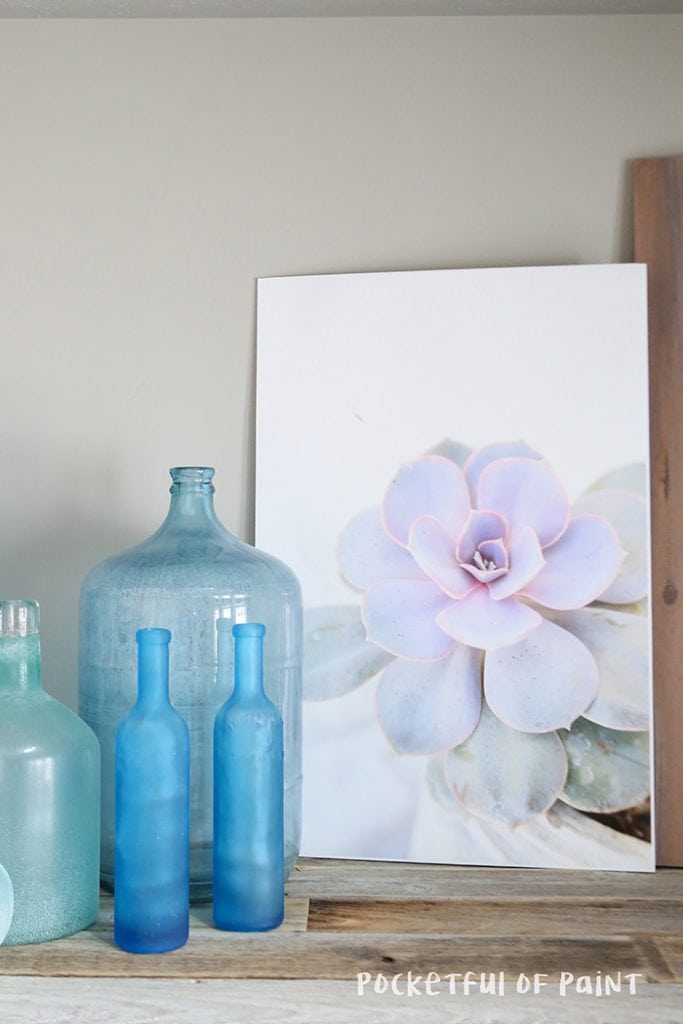 And check out our many more succulent ideas like our $2 Goodwill spray painted pot,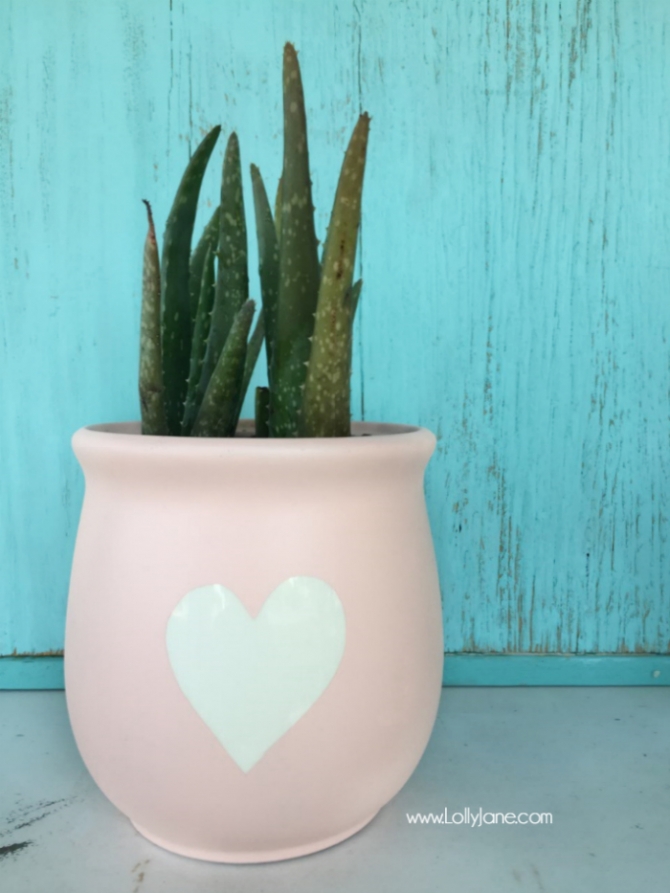 plus our Free You're Succulent Printable Tags,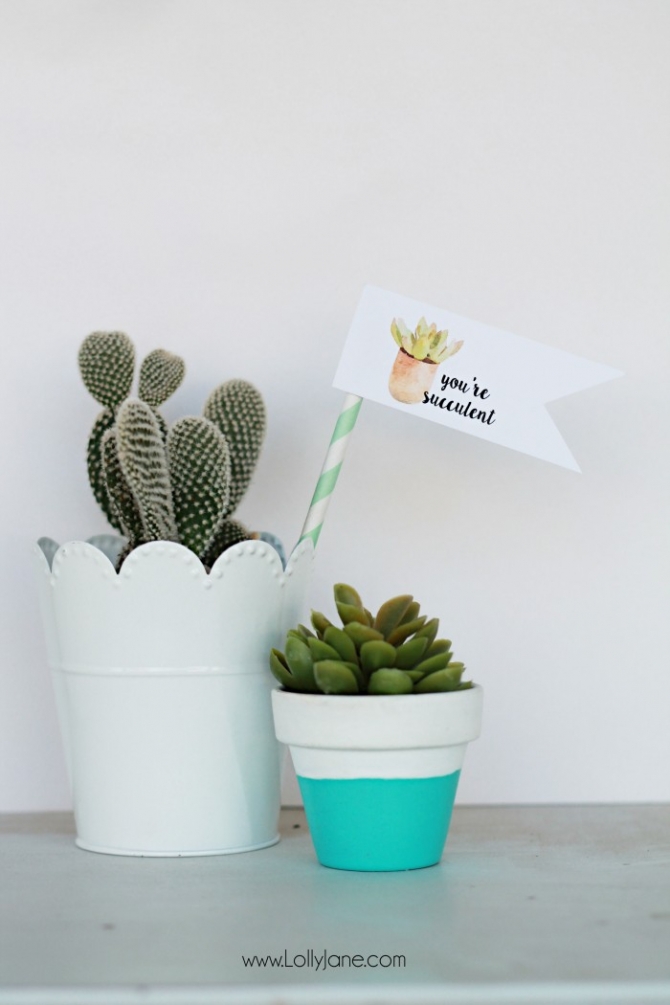 and our Mason Jar Succulent Key Holder.