Ever since I spotted these painted pots, I've made it my goal to turn my front yard garden into a succulent garden. Our house has a huge planter out front but it's shaded most of the day and in the afternoon it sizzles my poor plants. Guess what you can't kill? Succulents and cacti. Um yeah, I am so glad those are trending along with easy to paint flower pots. And if the trend changes, they're not permanent and I can replace them. Win win. Hope you love our easy upcycle spray painted pot tutorial, so happy to have scored this pot at a thrift store super cheap!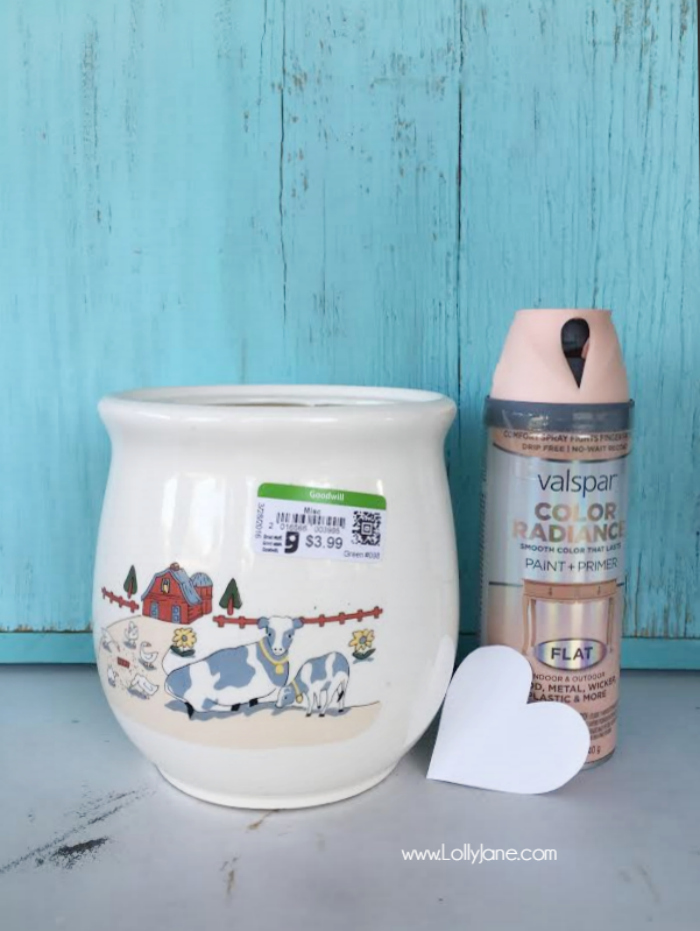 I had just come from the home improvement store stocking up on a few small succulents and didn't love any of their pots. I ran into Goodwill and saw this country pot, perfect shape! Bonus: it was $3.99 but it was 1/2 off Saturday so I nabbed it for $1.99!
I hand cut a heart from my vinyl lettering stash and slapped it on. I used a peachy pink spray paint and gave it one good coat.
When dry, I peeled off the heart and love the exposed cream color against the pink.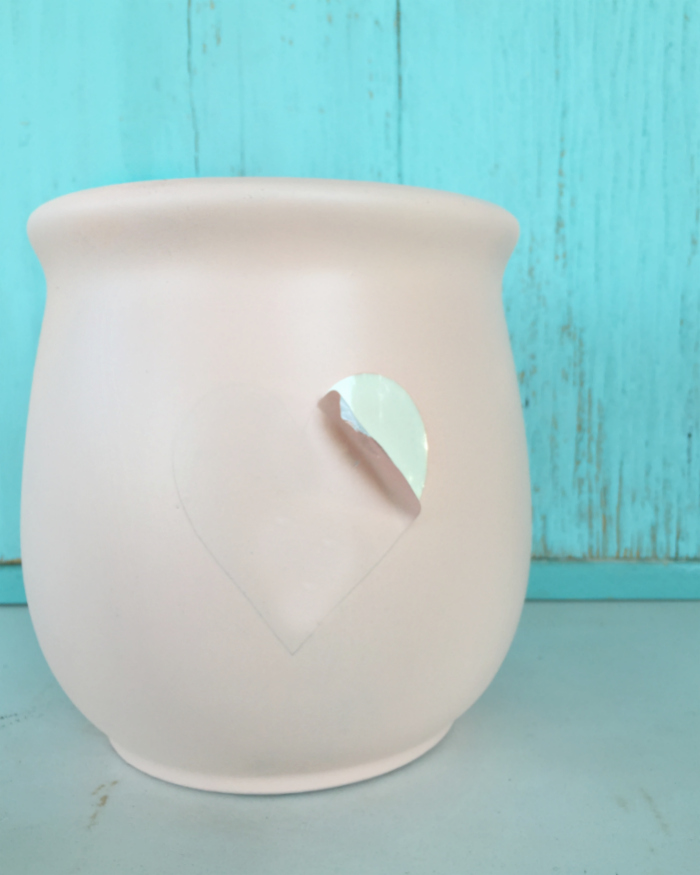 Super easy upcycle project and I love how fast this flower pot was to paint! I filled it with aloe vera since we live in AZ and are sure to get sunburned at some point. We slather sunscreen daily but somehow, someone always ends up with a burn and I love how the slimy aloe vera instantly cools your skin. Plus it's pretty when it's not needed, right? (: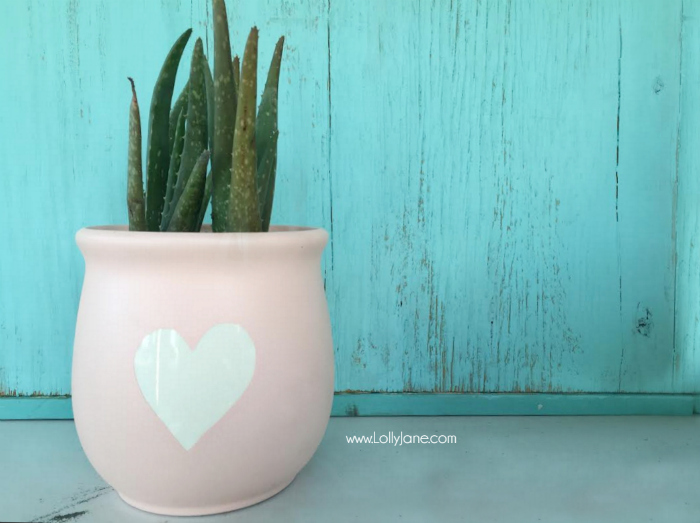 Wouldn't this be a perfect handmade gift? It definitely looks like you spent more than $2 and another $2 for the plant, score!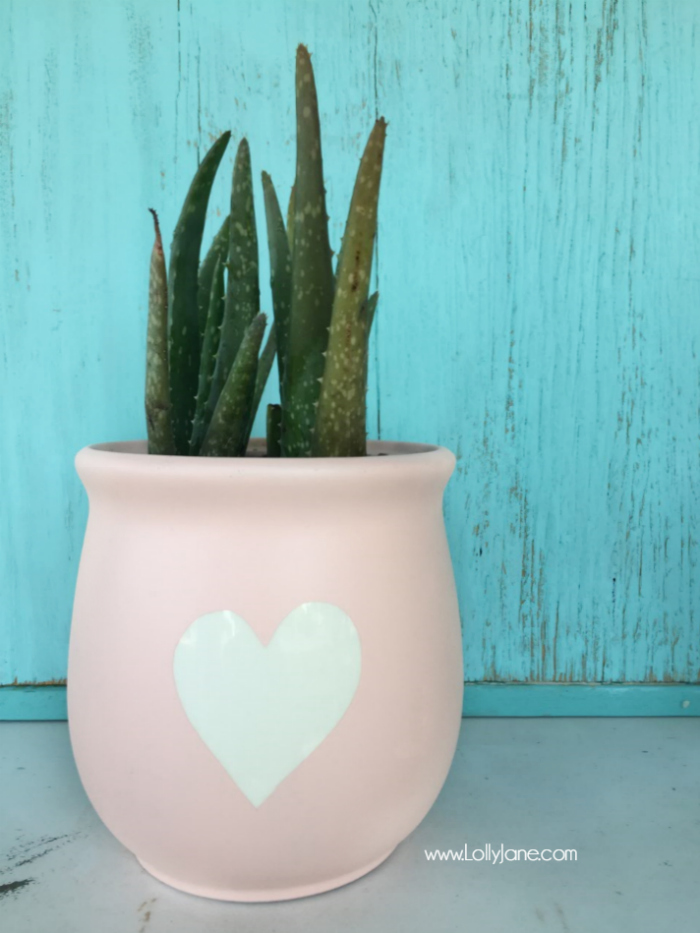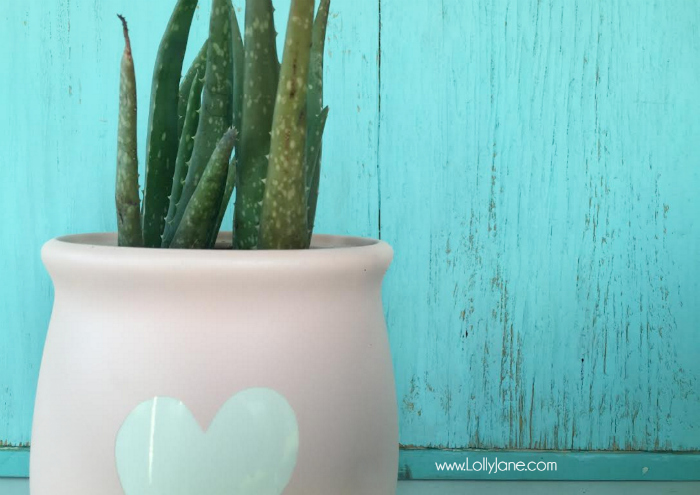 For the record, all of these succulents are still thriving. WAHOO!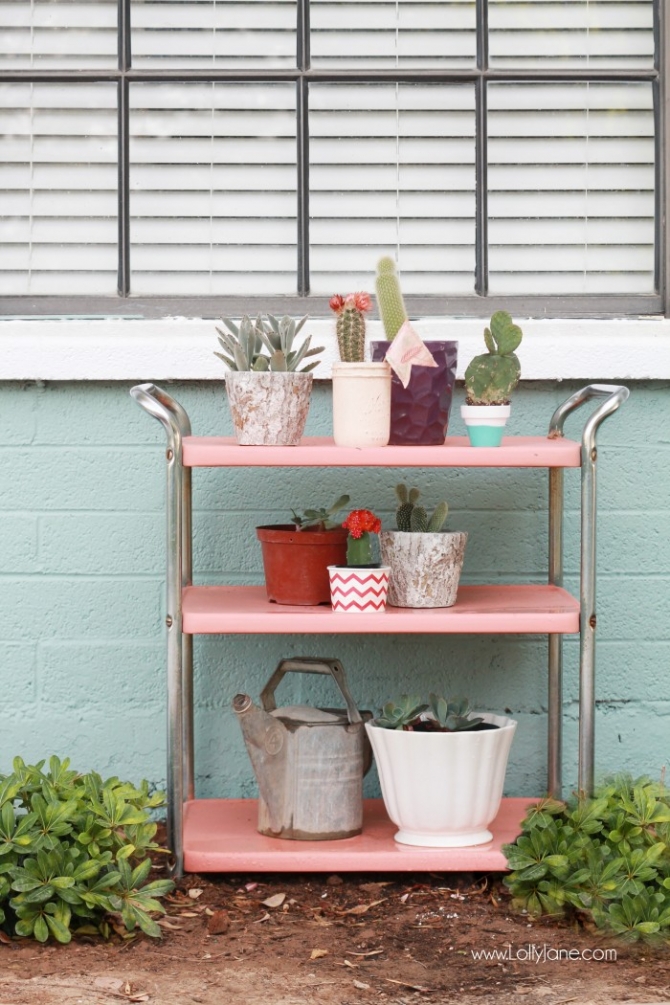 Need tags? We've got some cute You're Succulent Free Printable Tags,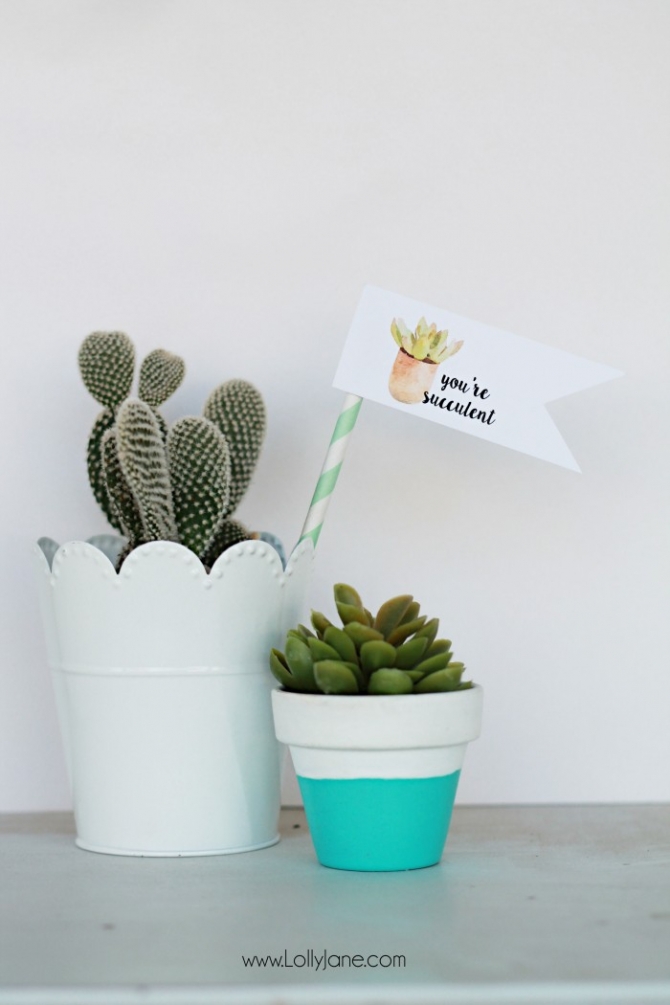 and for the DIY, visit our painted mason jars filled with artificial succulents (;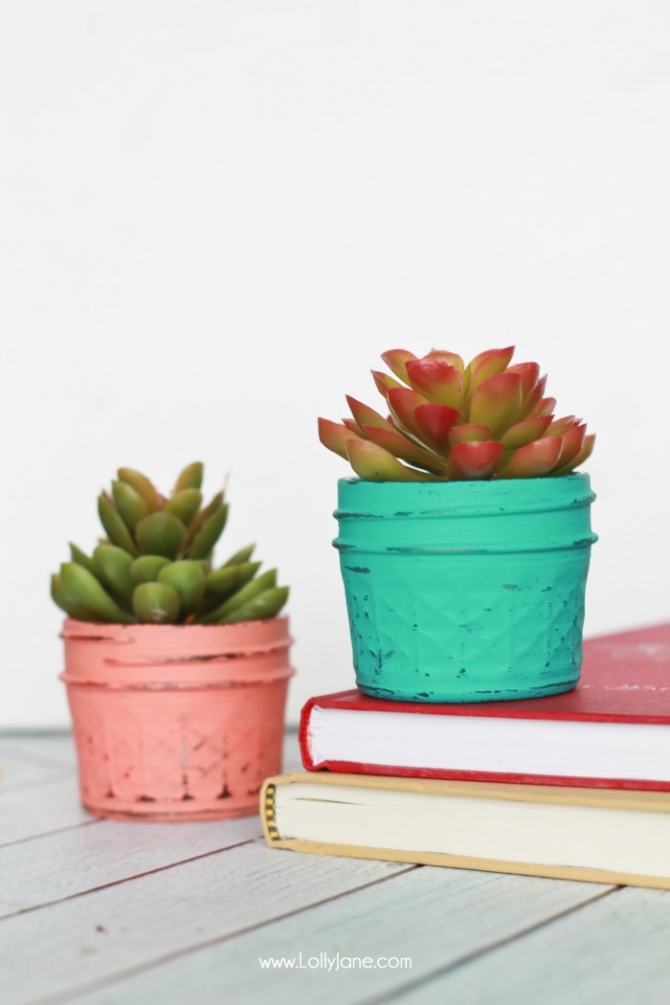 Looking for more outdoor ideas? We've gathered 15+ DIY outdoor garden ideas.

FREE EMAIL COURSE
5 Low Cost Tricks to Make Your House Look Like $1 Million
It's Lolly Jane's 5 FAVORITE Tricks to spruce up your space affordably.

Don't miss these!