DIY Spring Kitchen Linens
Hi! I am Elizabeth from Simple Simon and Company, where I blog with my sister-in-law who is also Elizabeth. Confusing? Yes, very. We married brothers if that helps to fill in the story. At Simple Simon and Company we love all things sewing, DIY-ing, crafting and the art of homemaking and we LOVE simple projects. You know the kind that can be finished in an afternoon….yep, those are our favorites.
Today's project is DIY Spring Kitchen Linens that are simple but will definitely add some cheer to your home this Spring. And did I mention that they are fast to make? Well they are….three easy steps!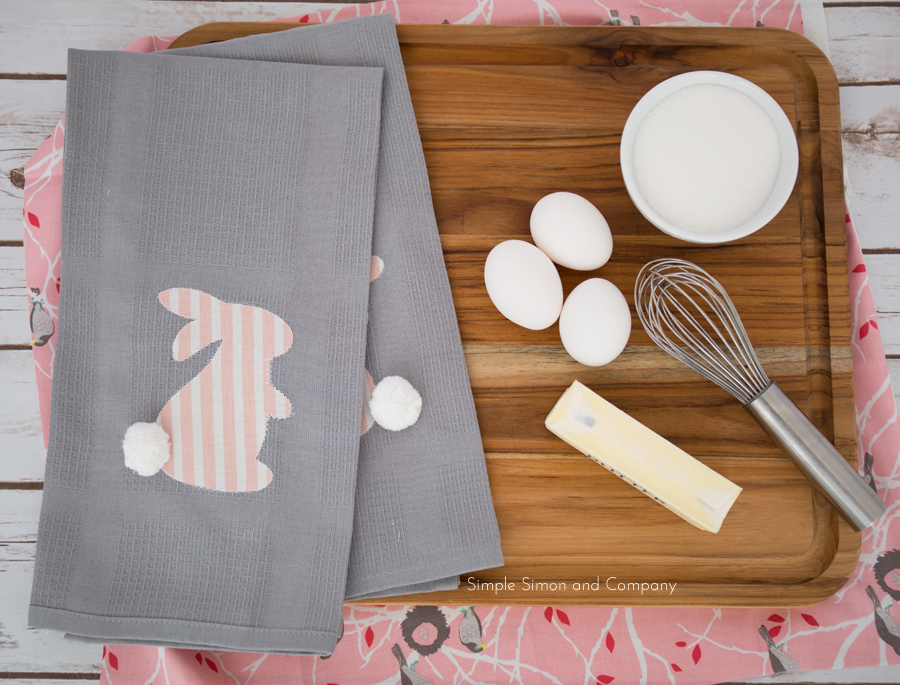 Here are the materials you will need:
2 Kitchen Linens (these are from IKEA)
a piece of fabric
a bunny image (google is your friend with some great ones!)
Heat n' bond to iron the fabric onto the linens
2 white pom poms
a needle and thread to attach the pom pom
And here's how you make it: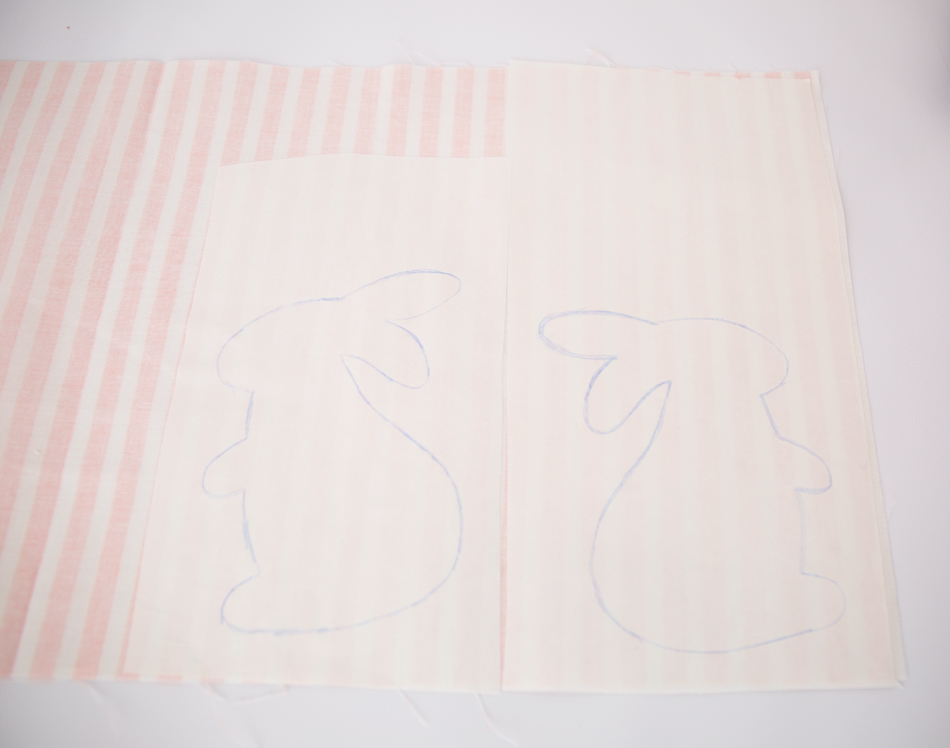 Iron your heat n' bond to your WRONG side of your fabric then trace your image onto the paper side of the heat n' bond. (Your image will be reversed on the front side so keep that in mind.)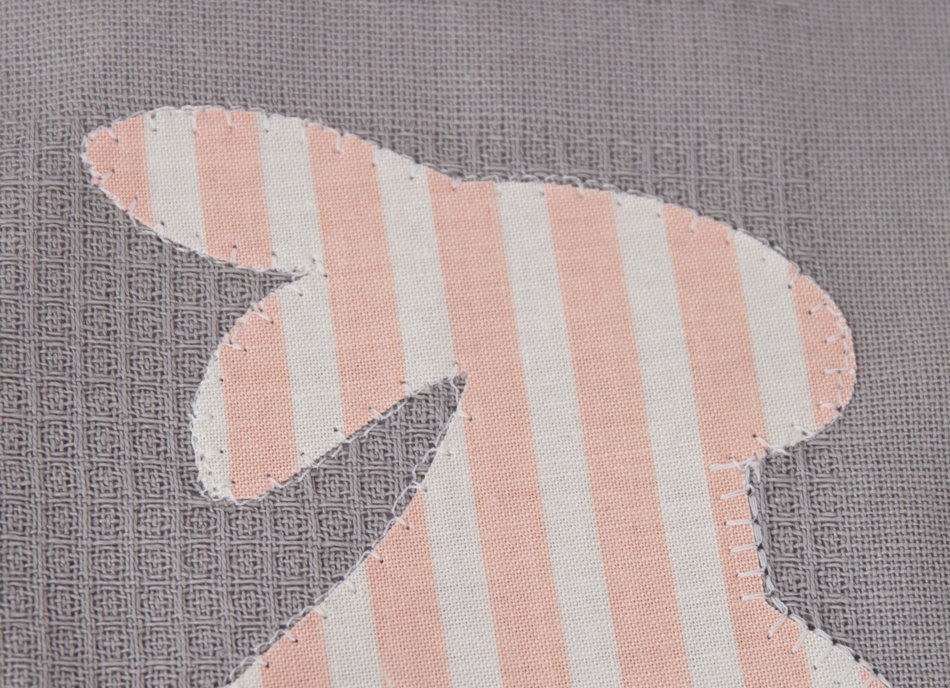 Cut out your shape, then peel the paper backing off the heat n' bond and press the bunny onto the RIGHT side of your kitchen towel. Stitch around the edge to hold it in place.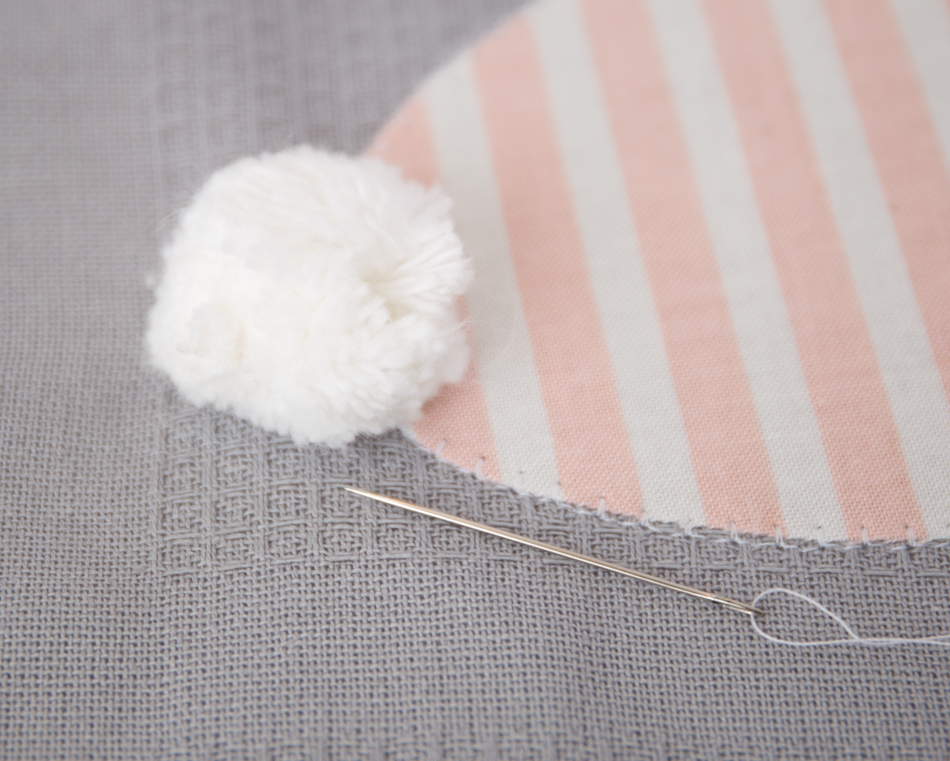 Stitch the pom pom tail on the kitchen towel with your needle and thread and you are done!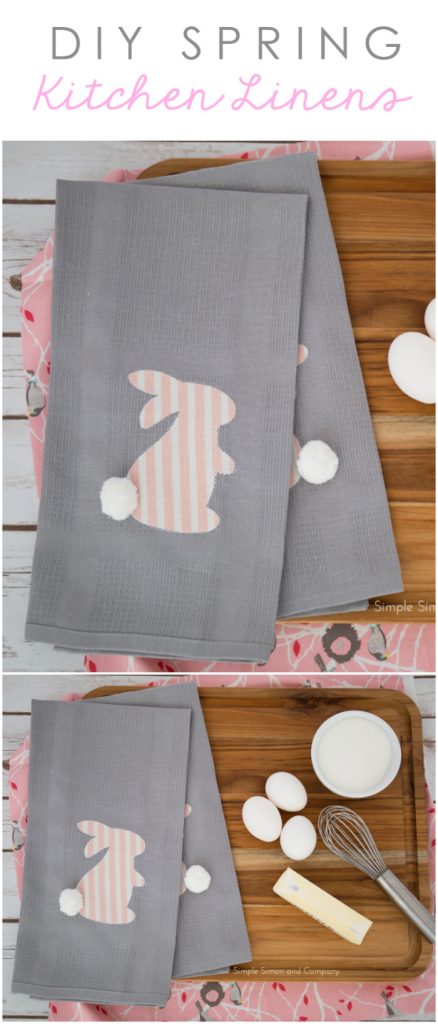 Thanks for having us here today…. and we hope that you will come and visit us at Simple Simon and Company for more easy sewing projects and tutorials.
-Elizabeth
Okay so MY sister-in-law's name is Kristin… and I am Kristi. We have the same last names now (we also married brothers) so I totally get the whole shared married name thing that these Elizabeth's have! LOL. 🙂 A huge thanks to these cute sewing SIL's for being here! Oh, and besides offering a free quilt block each month, Simple Simon and Co. has some stinkin' cute tutorials… including these:
Love Bunny | Modern Baby Quilt | DIY Pleated Skirt