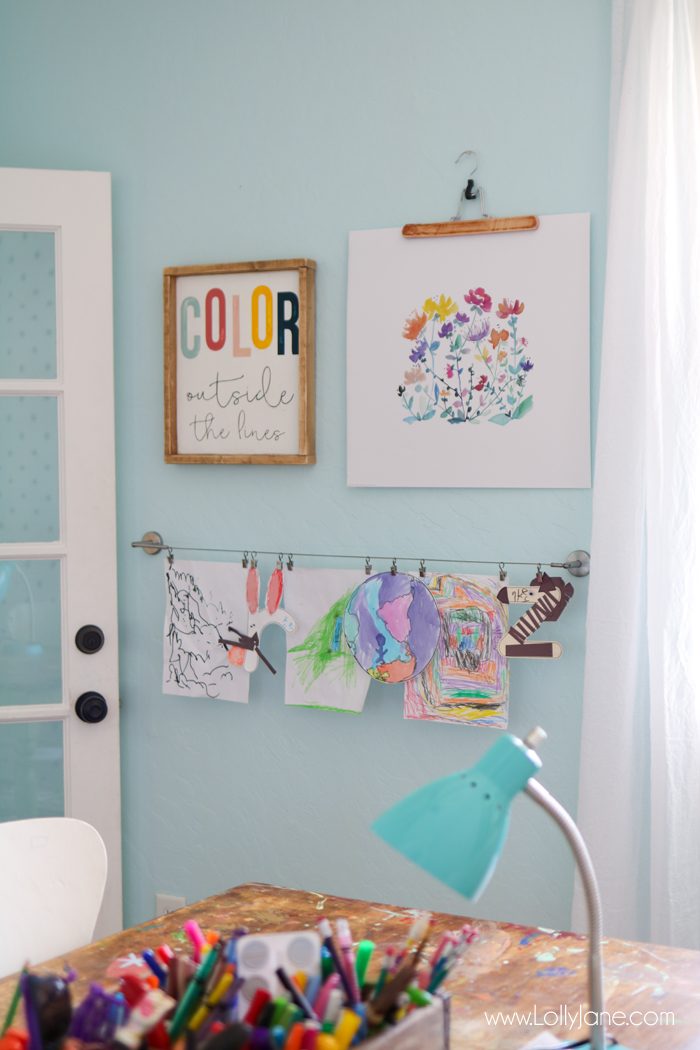 We bought our house with it being "move in ready" EXCEPT for one thing: the paint color. Every single wall is tan. Now, I don't mind tan or colors within that family but for my craft room, I wanted COLOR! Kelli's craft room is the prettiest hue of blue and I knew it would pair well with my own decor so I decided to break up with tan and go for it!
Here's a few shots of my current space before: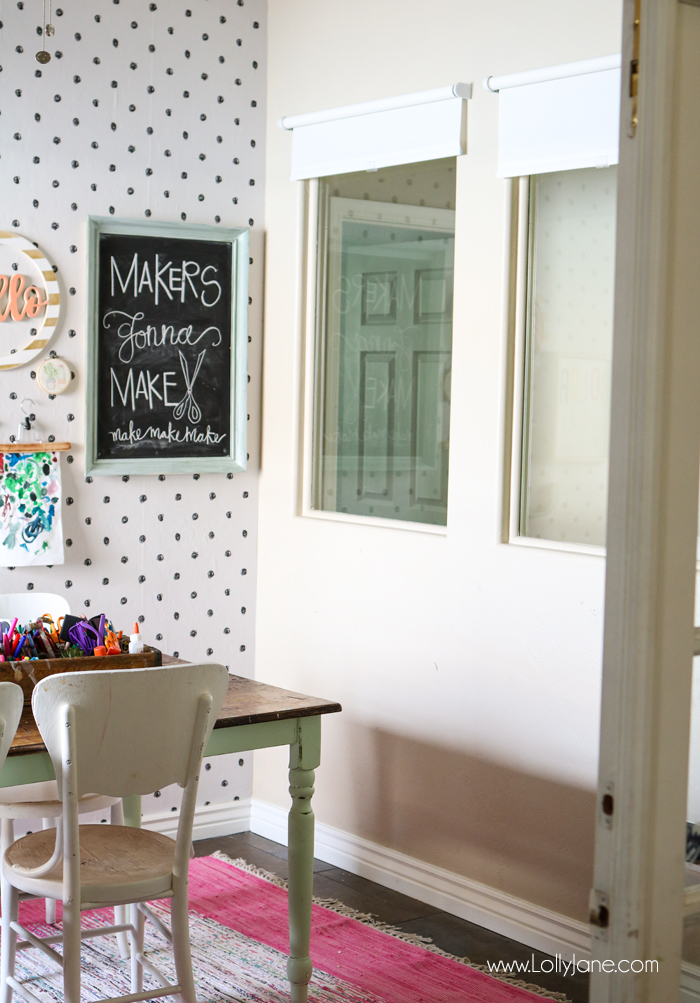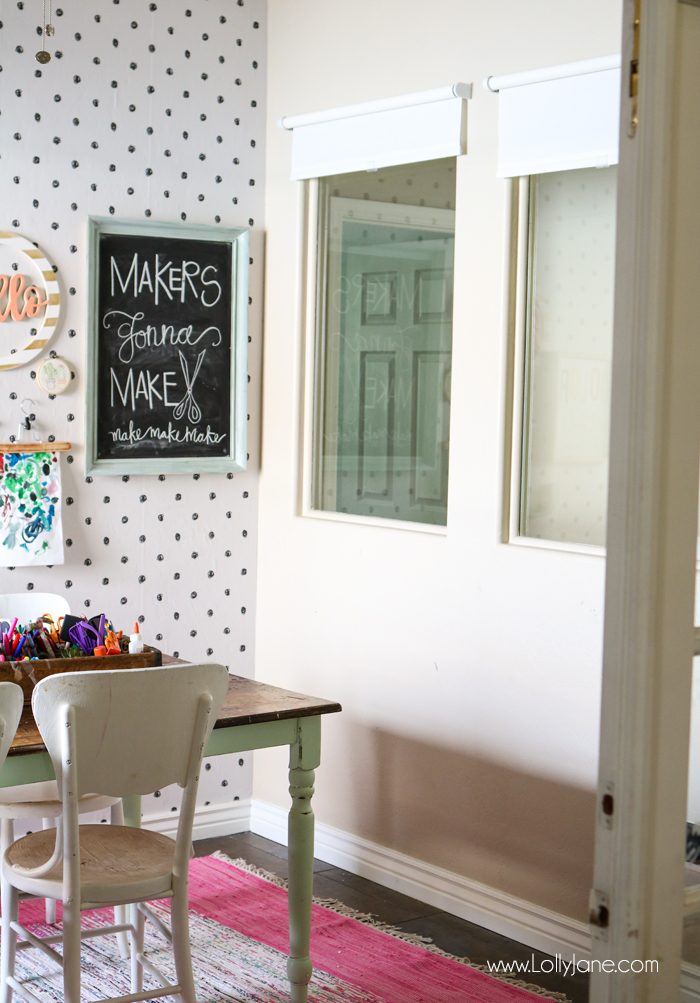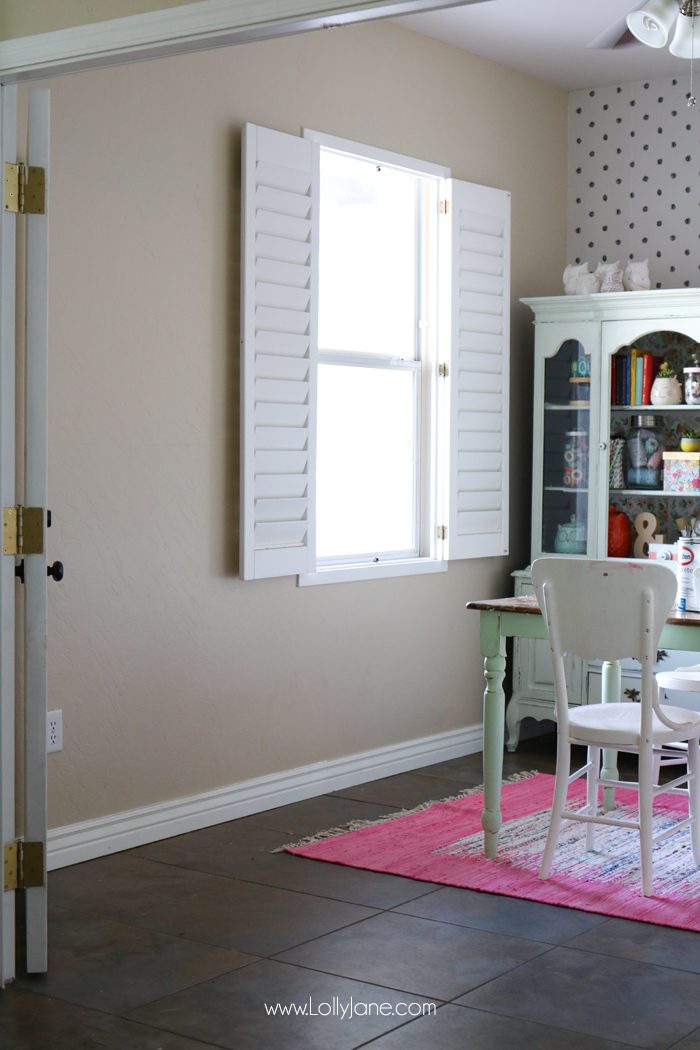 So the color isn't horrible or anything but it makes my mint hutch muted and blends with the already neutral flooring.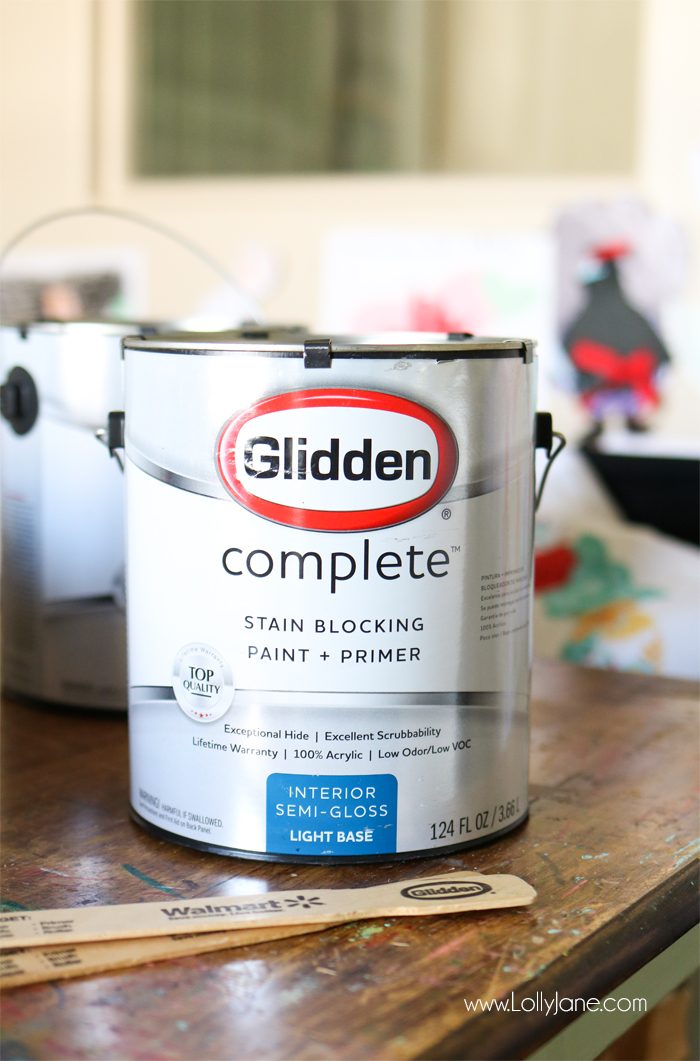 I went to Glidden.com and was introduced to Glidden Complete. After choosing my color then ordering and picking up at my local Walmart, it was love at first sight, lol! It had me at Stain Blocking, Paint + Primer in One. This momma is busy and I don't have time for a lot of prep so I was sold on this feature alone. Plus, my walls were smudged and had a few stains from little creative fingers coloring and painting in here and it covered right up. Mom win!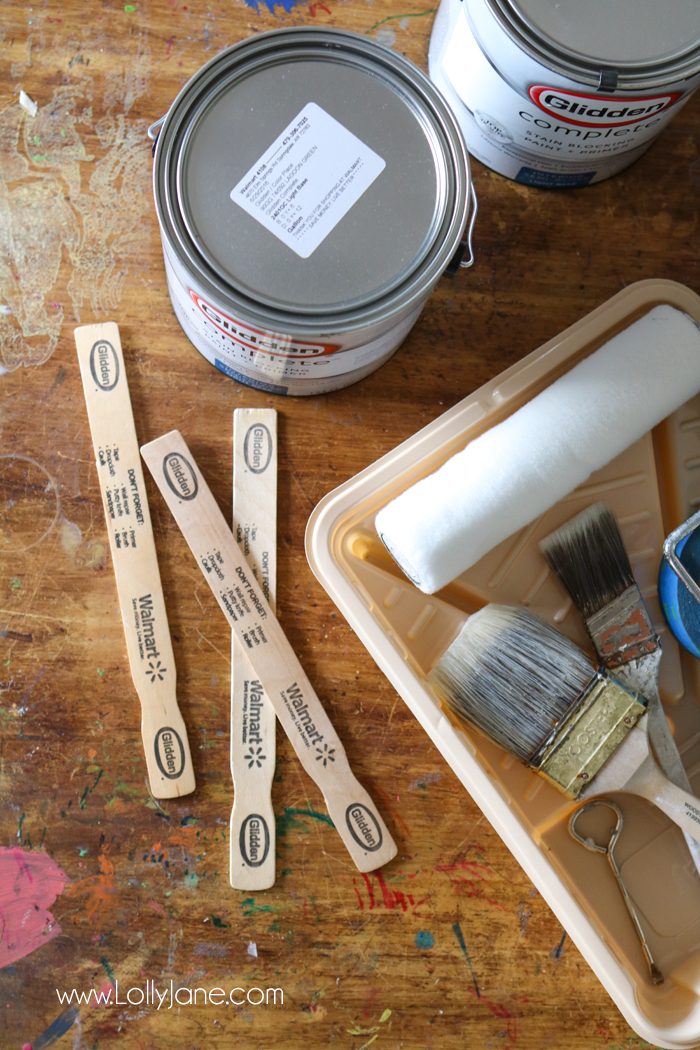 Glidden Complete paint offers premium hiding power at an exceptional value. Some other fave features are that it is highly scrubbable (remember this mom has 2 messy boys that LOVE art so this is a must!), a lifetime warranty and is 100% acrylics. Come to think of it, I was able to paint after my kids were asleep and I didn't even have to crack a window… it is low VOC so that was pretty convenient!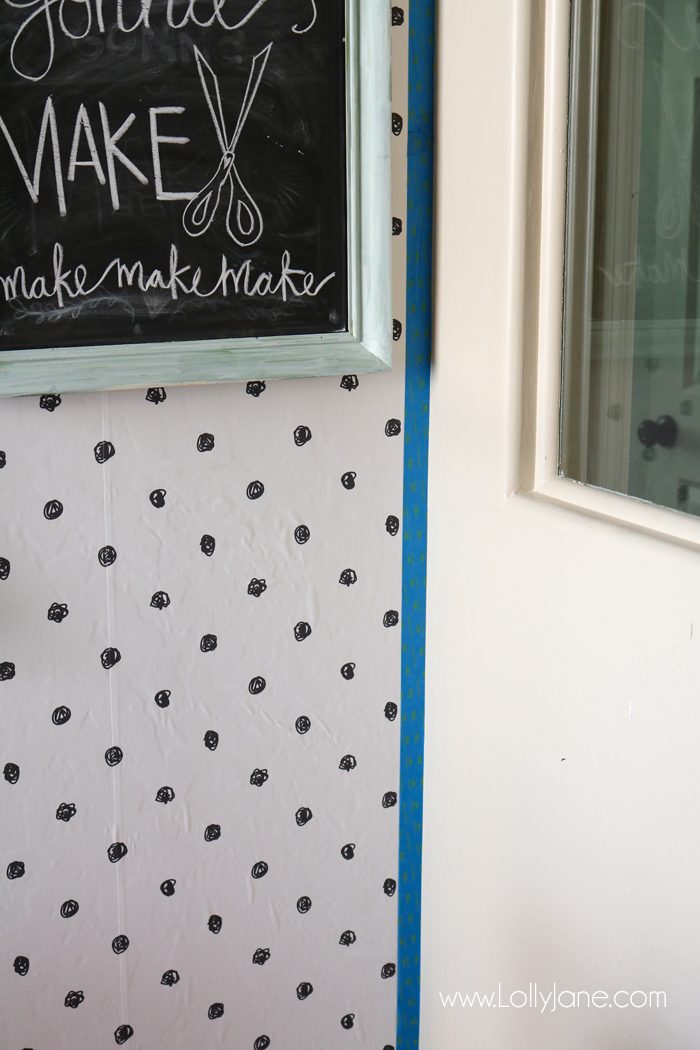 And so is painters tape, my only tool used with the paint besides a 12″ roller + a few paintbrushes.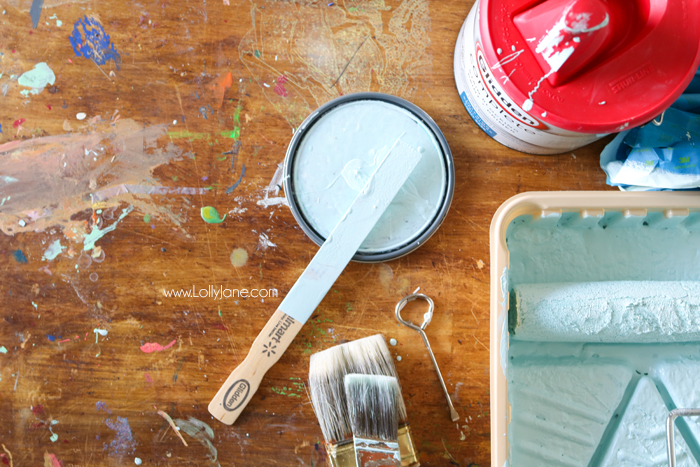 Okay I have to admit that I bartered this job out… I traded doing the dinner dishes + bedtime routine for my husband painting. Haha! Anyway, you can see the process here; the bottom has one coat and the top it getting its second. Two coats and you're done! Bam.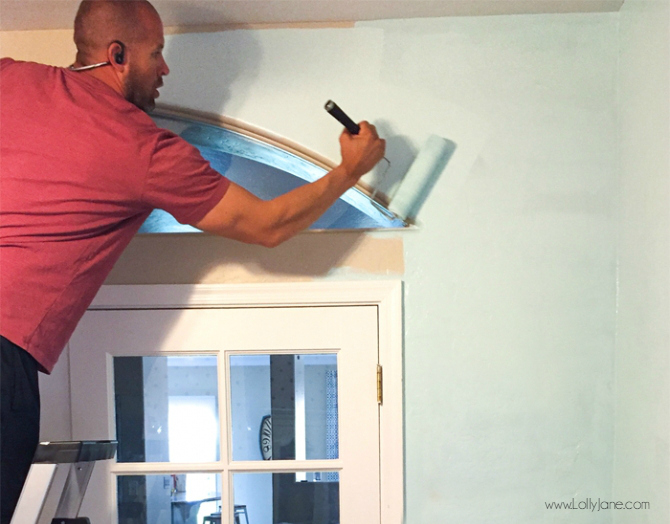 It dried within a few hours and can I just say that I love this color in the light? It's such a pretty hue!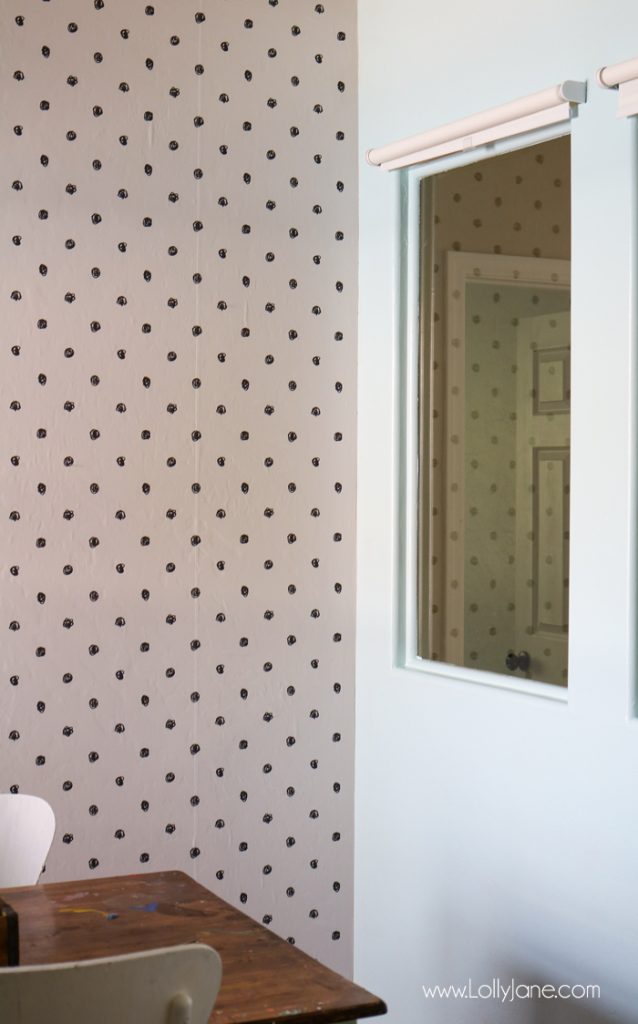 Sold exclusively at Walmart, you can browse the samples and order your own paint in between other shopping. It is  tintable to any color on the Glidden color palette, take a peek! I chose was Lagoon Green with a semi-gloss sheen.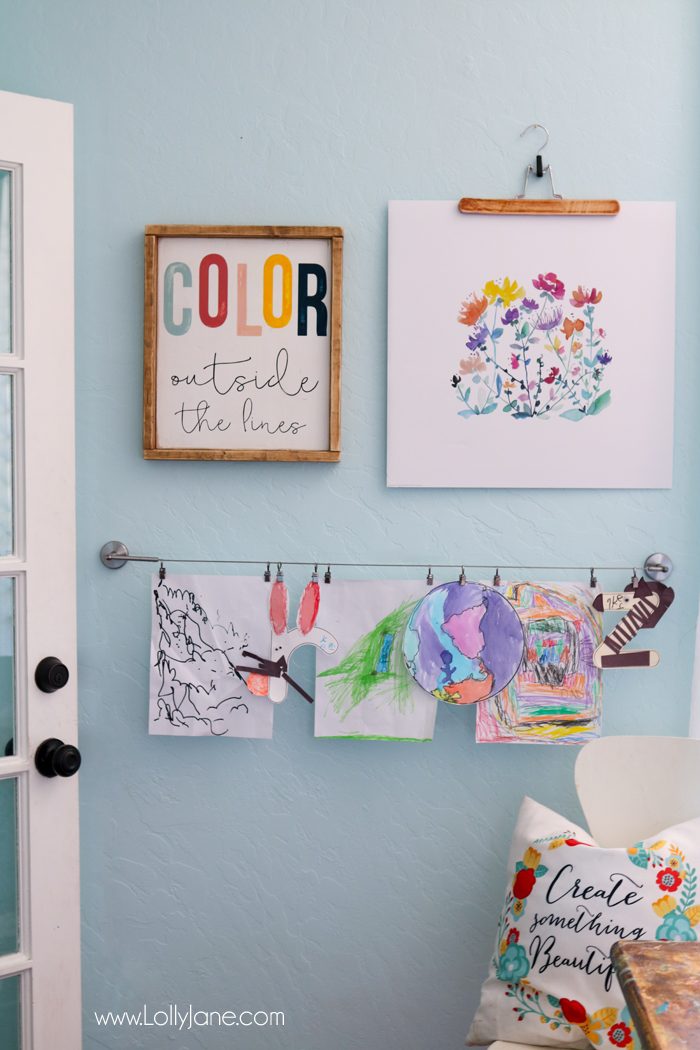 It is so pretty!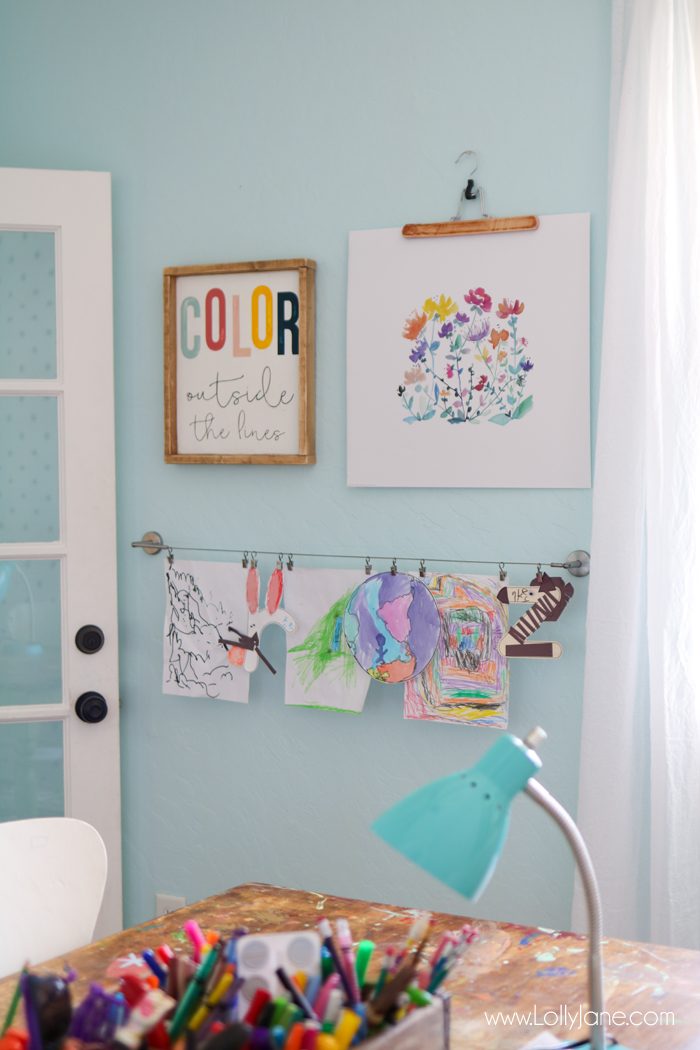 It is airy and playful but still allows the space to have a grown up feel paired with my more mature pieces or accessories. I love that it plays off of my kids artwork, a must have area for this room.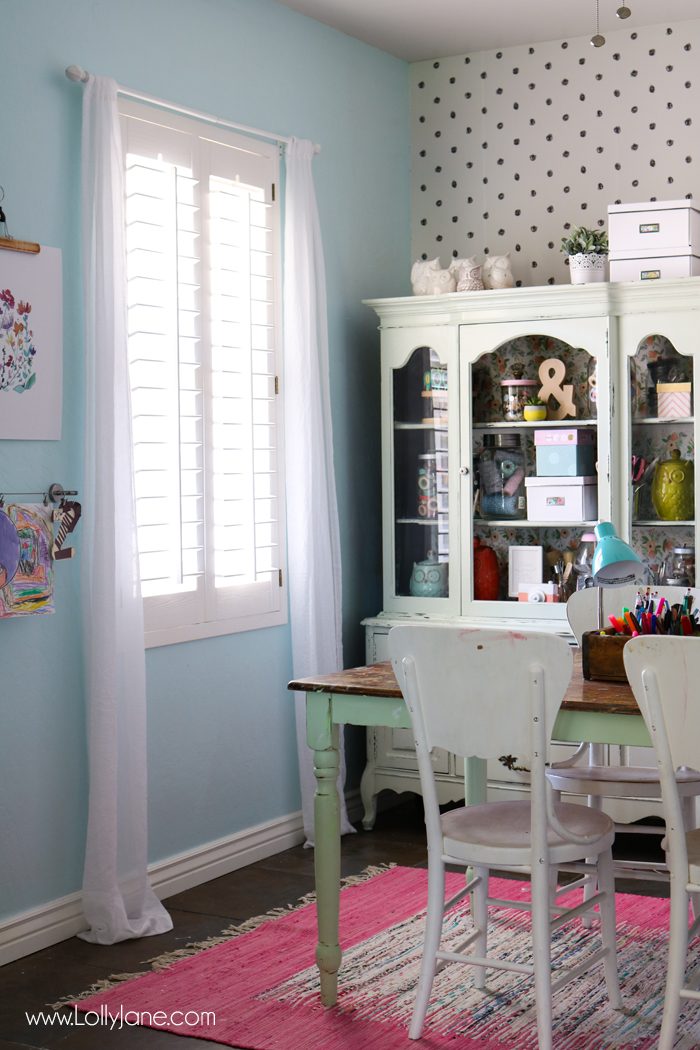 That once wasted space above the windows in this room are now practical and functional for storing extra craft and office supplies. And I framed some of my kids artwork to keep the playful vibe!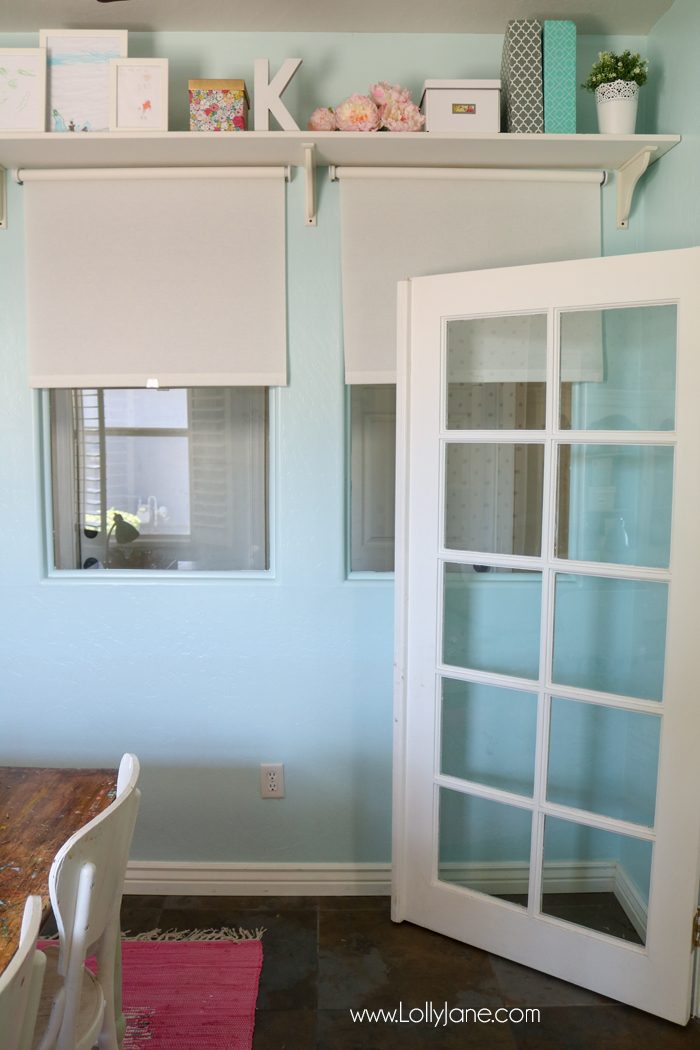 Oh and in case you missed this on Instagram yesterday, here is one of the cute accessories for the new above the window shelving. My kitty mug (dropped by my husband, NOT the kids, by the way) is now the perfect faux succulent holder. It is pretty cute and I am kind of glad it broke so it's not hidden in the kitchen cabinets anymore, haha!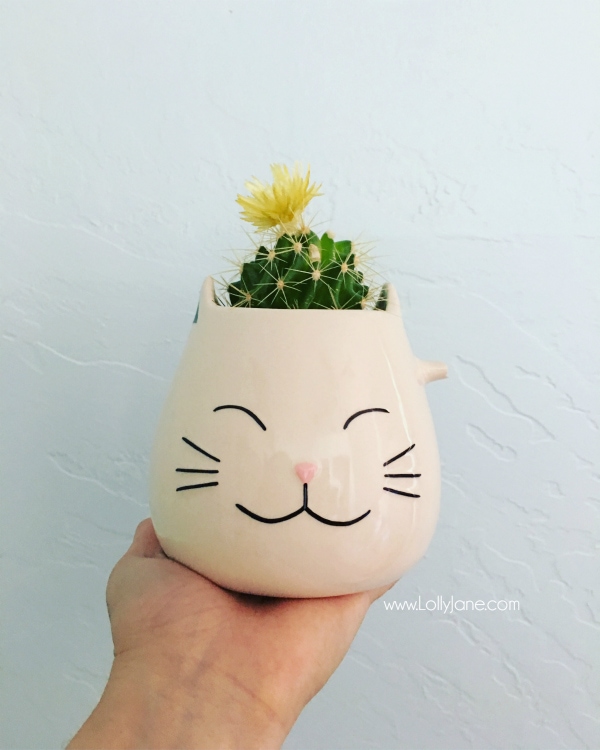 We've said it a million times but we are always amazed what a little paint can do to completely transform a room! Speaking of transformations, how would YOU like to try out Glidden Complete? You can win up to 5 gallons of Glidden Complete paint to refresh your own space. Simply leave a comment telling us what room you need painted to be entered. Good luck! 🙂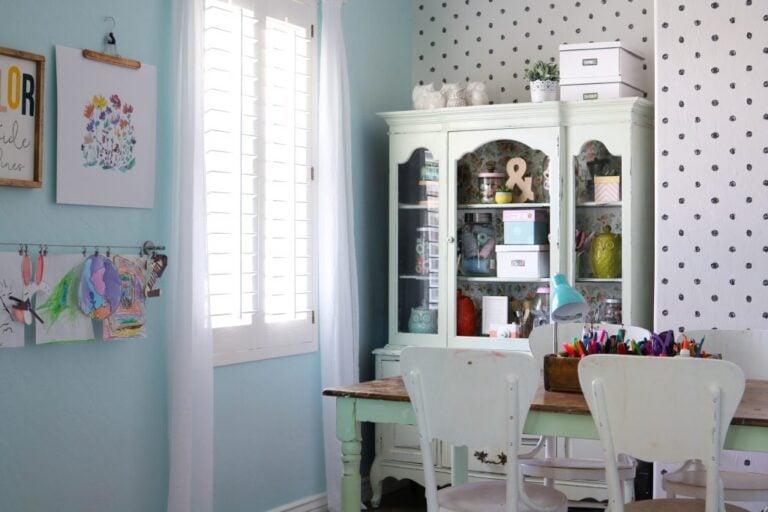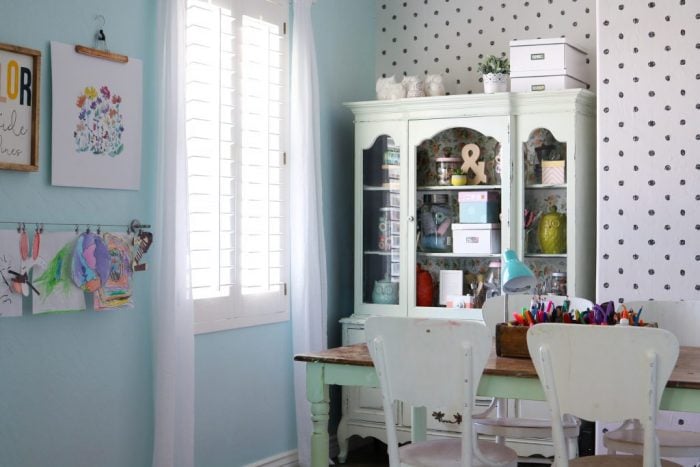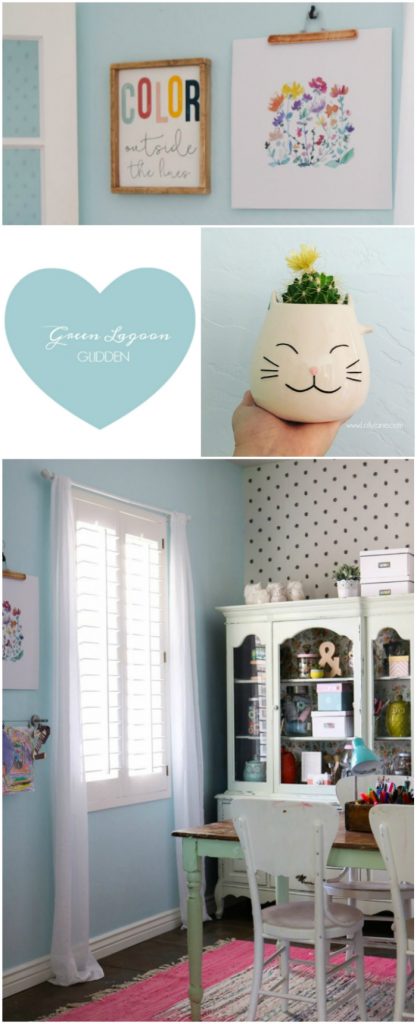 This post is sponsored by Glidden.com in a partnership with Walmart. As always, opinions are our very own, (and you can read our honest review here. 😉 Thank you for supporting awesome brands like these to keep our free tutorials and room makeovers coming your way! Please PIN so your friends can enjoy this room, too!

Check out more makeovers using Glidden paint like our Peach Farmhouse Table Makeover,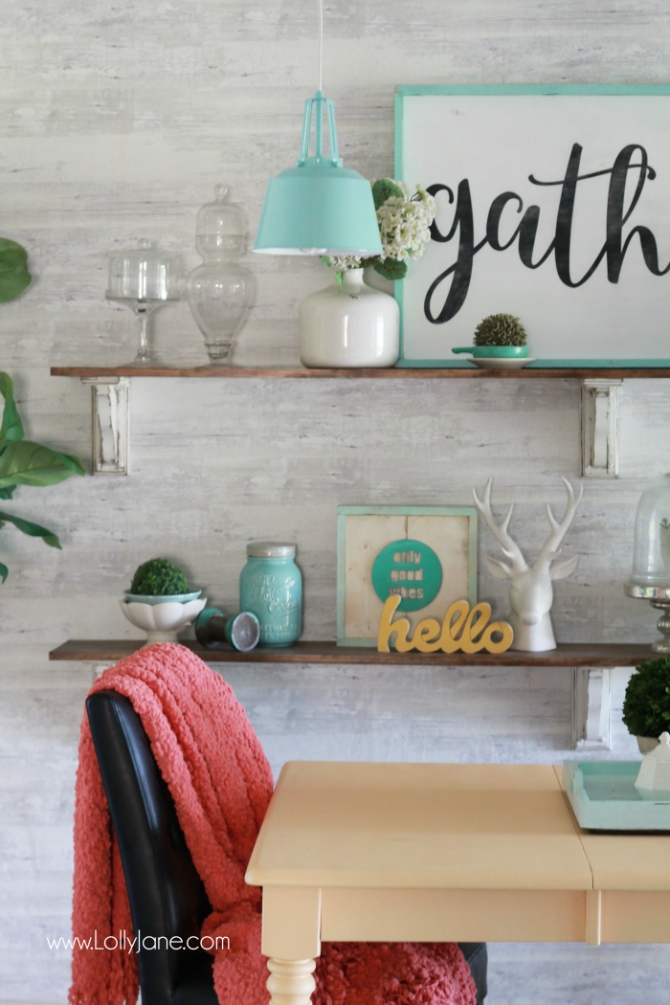 and our popular teal bench makeover that's painted in the best teal color ever!