Hey friends! It's Amy from My Name Is Snickerdoodle and I'm here sharing my recipe for possibly my new favorite pie! Chocolatey Fudge Brownie Pie is pretty much perfection and truly delish! And when you combine two classic desserts, you are bound to make everyone happy this holiday season. Pie seems to be the dessert of choice this time of year, but I'm not a huge fan of fruit pies. I do love a good chocolate, banana or coconut cream pie, but sometimes you just need something a little different to bring to all those holiday parties and get togethers.
A few weeks ago we went out to eat as a family to a local restaurant and ordered dessert. They are known for their pies so how could we not?! The menu is full of some of the best comfort food that can be found in Texas.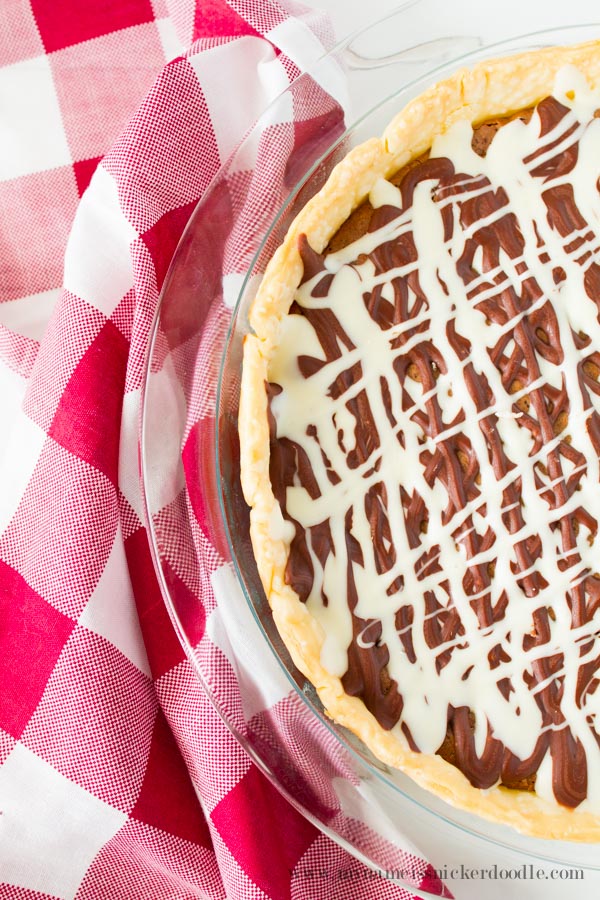 My husband ordered their pecan and I ordered their chocolate. As we tried each others, he mentioned that my pie taste and awful lot like my brownies. I love my homemade brownie recipe and haven't bought a box mix since. As I finished the pie off, I thought that it was something I could totally make at home!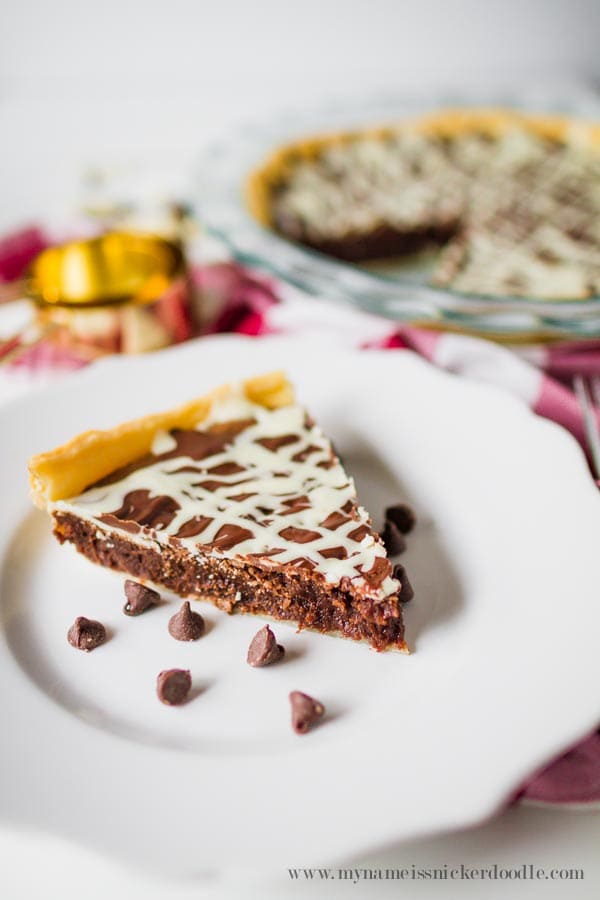 Homemade pie crust is something I have not mastered yet, so I typically use a store bought one. Feel free to use your favorite recipe for crust. This pie is completely decadent and pure heavenly tasting!
Chocolatey Brownie Fudge Pie
An easy Fudge Brownie Pie recipe, the best comfort food around.
Ingredients
1

Pie Crust

1

Stick of Butter

1

Cup

Semi Sweet Chocolate Chips

1/2

Cup

Granulated Sugar

1/2

Cup

Brown Sugar

3

Eggs

1

tsp

Pure Vanilla Extract

3/4

Cup

All Purpose Flour

1

TBSP

Cocoa Powder

1/2

tsp

Salt

1

Cup

White Chocolate Chips

1

Cup

Milk Chocolate Chips

2

tsp

Canola Oil
Instructions
Preheat the oven to 350 degrees.

Roll out pie crust into a 9 inch pie pan and press up the sides and edges.

In a large microwave proof bowl, melt together butter and chocolate chips for about 1 minute, stirring every 20 seconds until chocolate is melted and mixture is smooth.

Stir in brown sugar and granulated sugar until combined.

Mix in eggs one at time, fully incorporating one before adding in another.

Gently fold in flour mixture..

Pour into pie dish and bake for 30-35 minutes. Center will not be completely set.

Cool for 1 hour.

In a heat proof bowl microwave white chocolate chips with 1 tsp of oil together for about 1 minute. Stir after each 10 seconds.

Drizzle over the top of the pie.

Repeat with the milk chocolate chips.

Let it set for 2 hours before serving.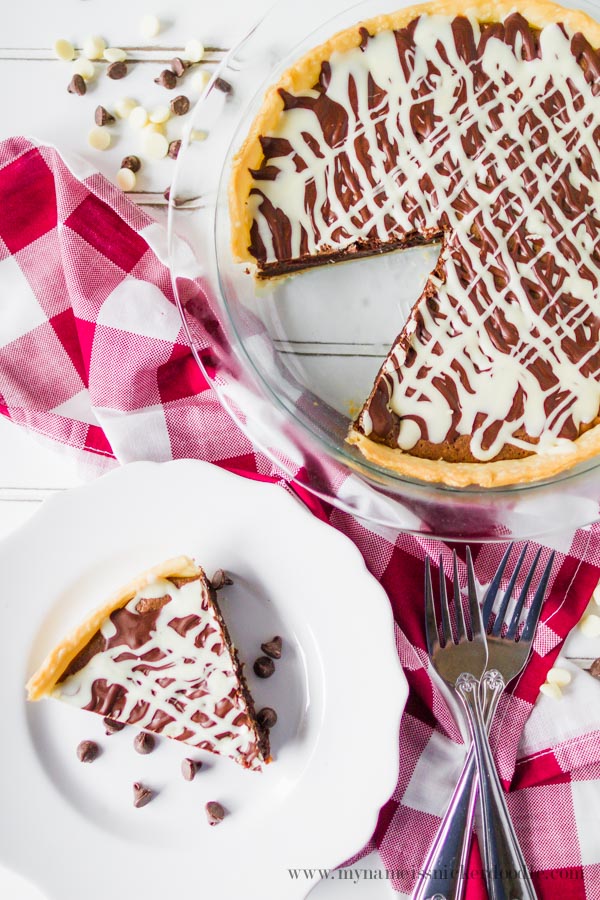 Please PIN so your friends can enjoy this too!


Check out this adorable (and easy) Christmas Printable for a non-food neighbor gift idea!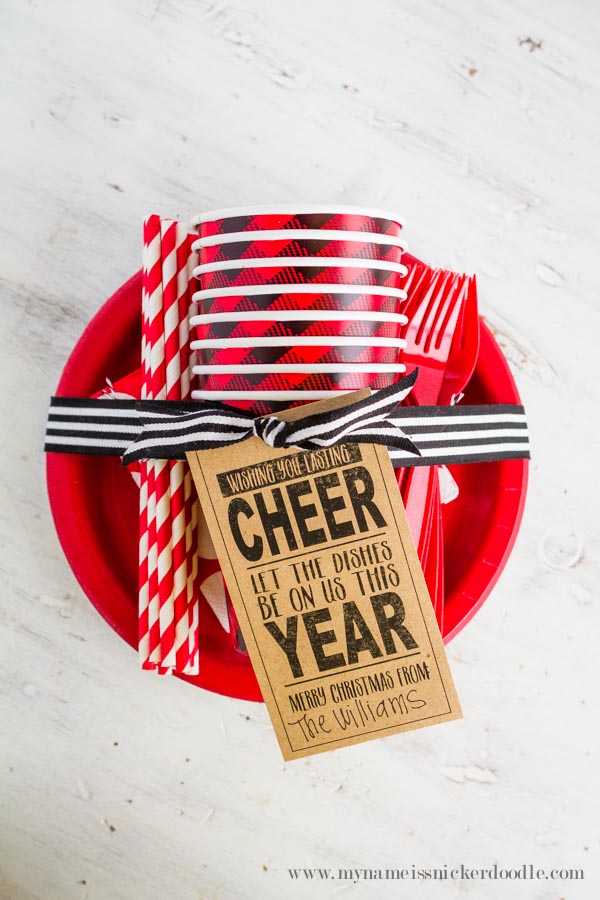 Visit even more of Amy's awesome recipes like her Citrus Holiday Potpourri,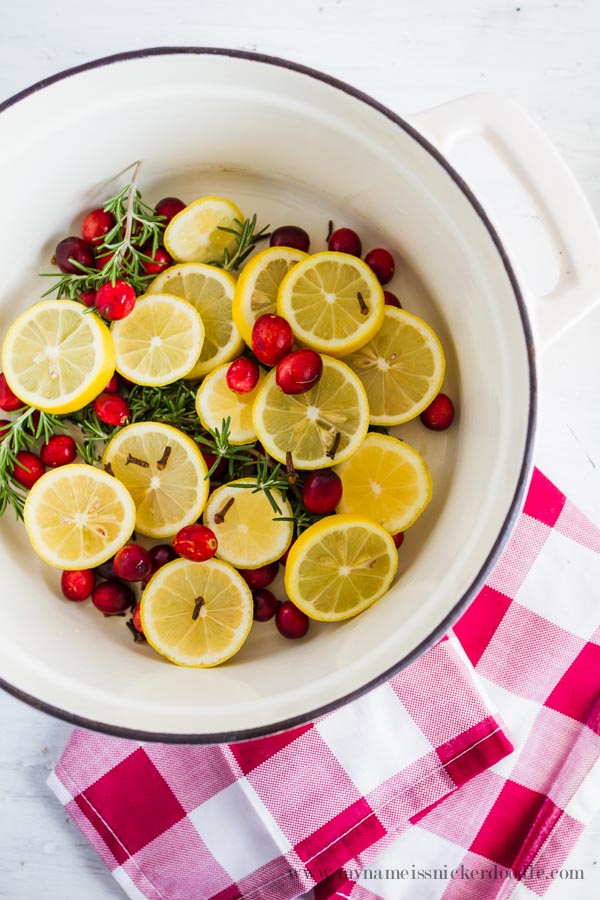 these tasty Christmas Peppermint S'mores,
plus our yummy White Chocolate Cranberry Popcorn.