pumpkin pie twists cream cheese frosting
Hi, Stefanie here from Simple Acres to share with you a delicious treat your whole family will love! I am all about how to bring the goodness of home cookin' to you in the simplest ways possible. My Pumpkin Pie Twists with Cream Cheese Frosting are so quick and easy to make and bring the taste and aromas of Fall to your home in minutes. Let's dig in!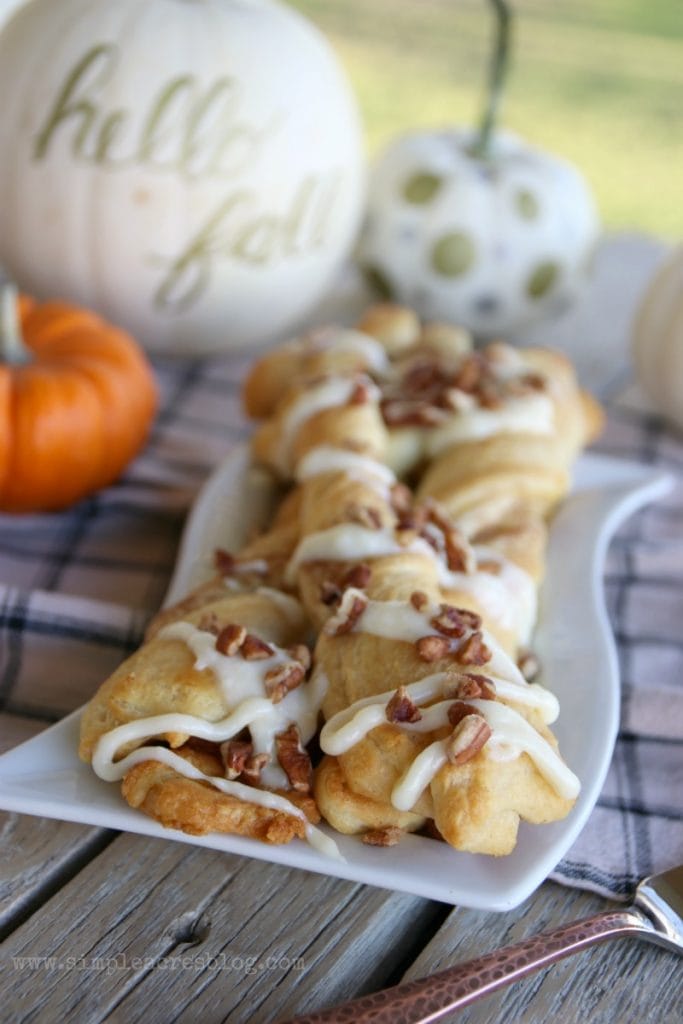 I am admittedly a fall fanatic who loves all things pumpkin, spice and everything nice this season. This treat is just the right amount of pumpkin to not be overpowering and you can alter the amount of frosting or sugar you use if you would like to make this less sweet and eat it as a savory breakfast option served with a delicious omelet.
Pumpkin Pecan Twists with Cream Cheese Frosting.
The perfect fall dessert, yum! Love this pecan dessert, mm!
Ingredients
Pumpkin Pie Twist Ingredients
1-2

tubes of pre-made croissant roll dough

1/2

can pumpkin puree

pumpkin pie spice for sprinkling

sugar for sprinkling

1/4

cup

crushed pecans for sprinkling
Cream Cheese Frosting Ingredients
1

cup

powdered sugar

6-8

oz

reduced fat cream cheese

1/4

cup

butter

1-2

tsp

vanilla extract
Instructions
Remove the croissant dough from package and arrange to dough in rectangles, You will do this by not separating the triangles and then will your fingers smoothing the joints of the dough together to form a connected rectangular piece.

You will spread on one rectangle piece of dough pumpkin puree to the amount of your liking. I encourage you to spread a fairly liberal amount on if you really like pumpkin and less if you want it more subtle.

Sprinkle the pumpkin with pumpkin pie spice and sugar to your liking.

Then place another rectangular piece of dough on top of the pumpkin spread one. Spread a light layer of butter on top of this layer and sprinkle with more sugar and pumpkin pie spice.

Cut each rectangle into 3 thin strips about an 1.5 inch wide and twist.

Bake at 375 degrees for 8-10 minutes.

To make the frosting : mix the powdered sugar, softened light cream cheese, butter and vanilla together with a mixer. I placed it then in a frosting bag and drizzled it on my baked pumpkin twists.

Top with pecans and you are ready to enjoy a simple fall treat!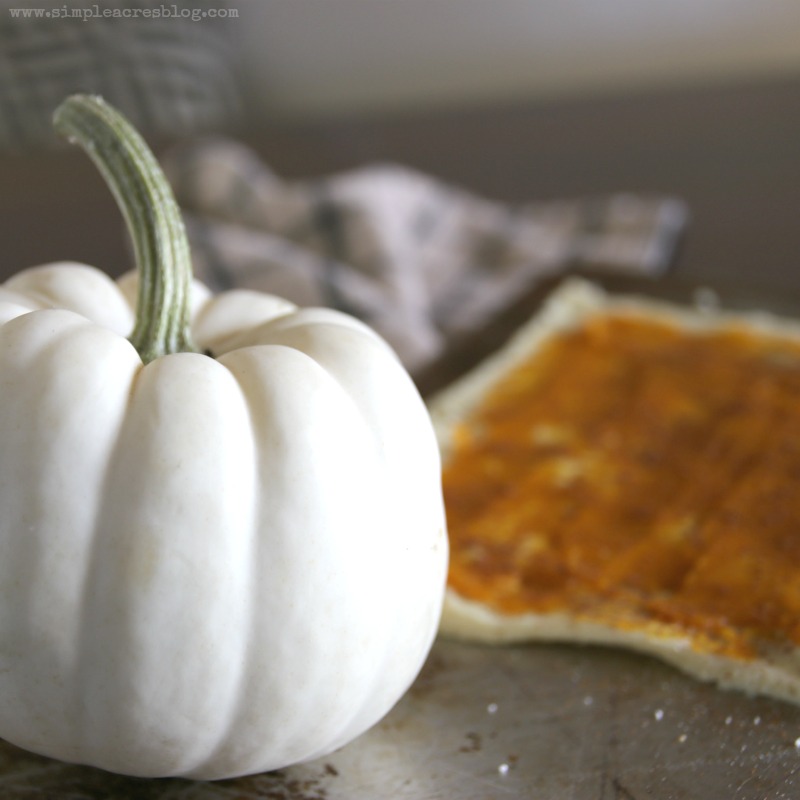 Isn't that a cute pumpkin? As I was shooting this post I kept on finding myself wanting to focus on these little guys! Behind it you will see the beginnings to my Pumpkin Pie Twists.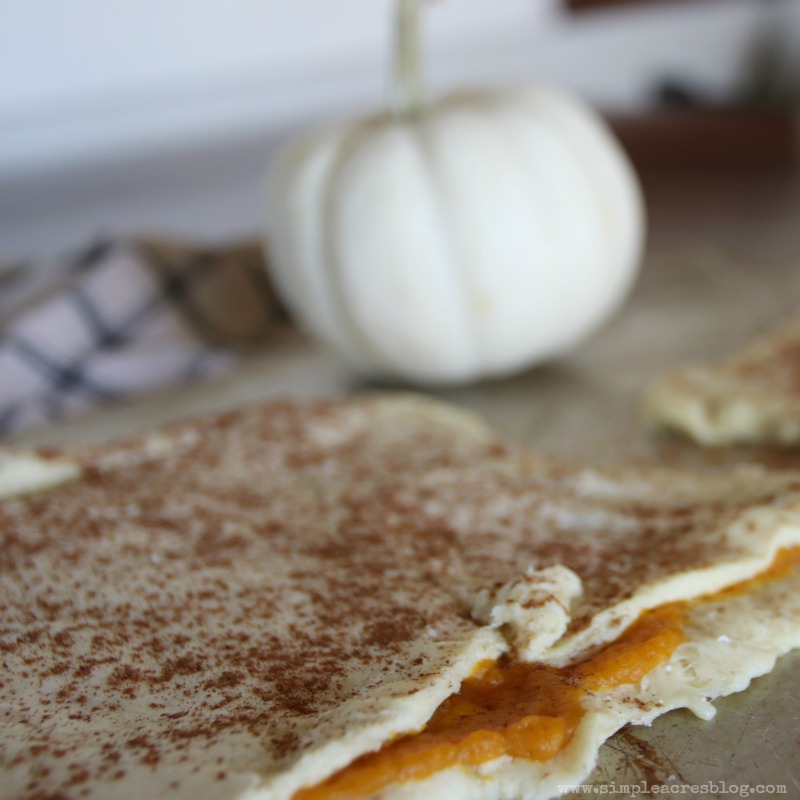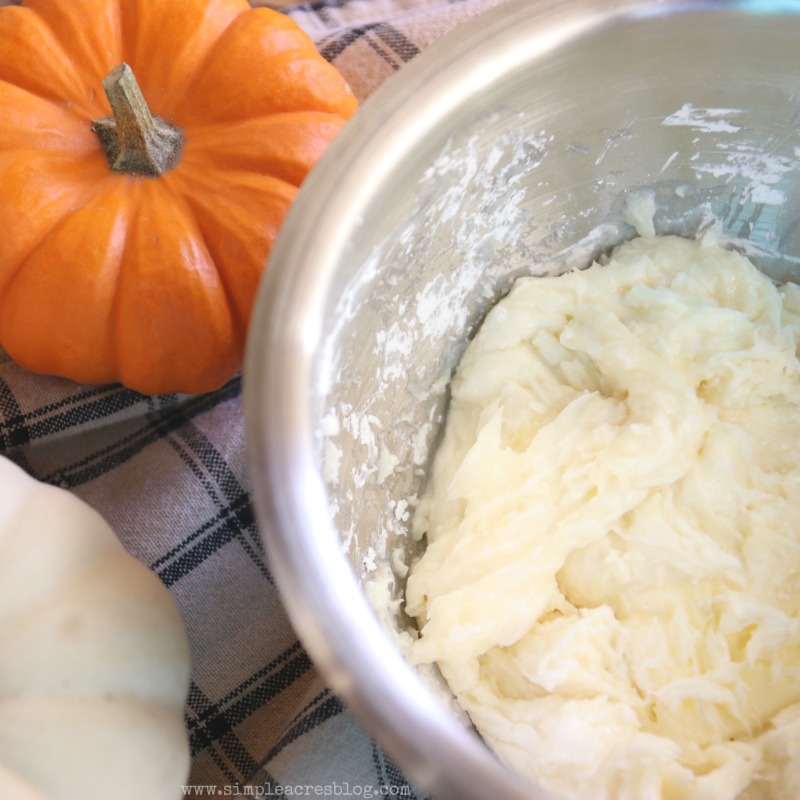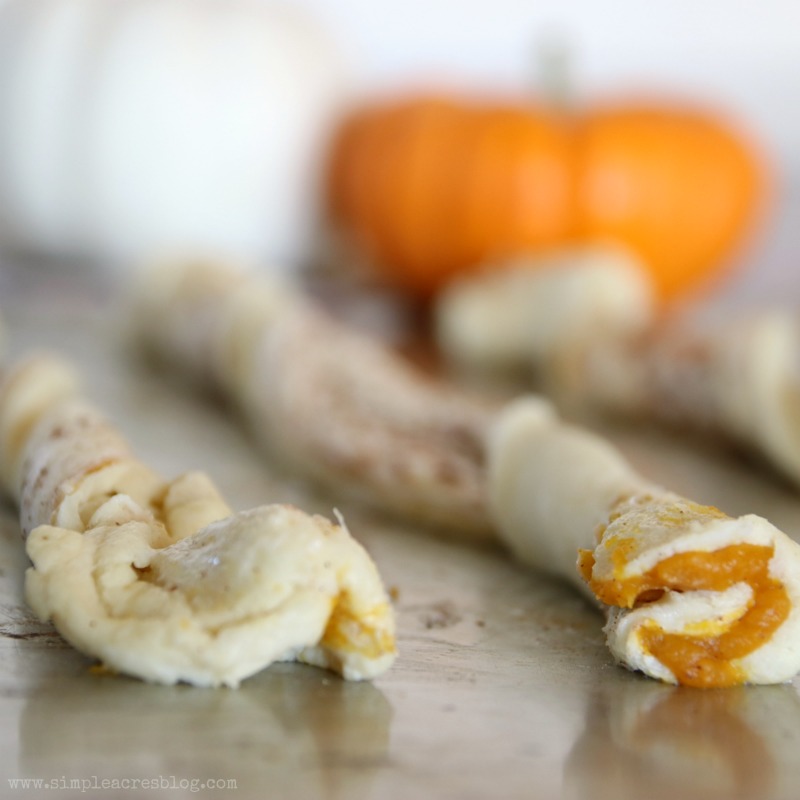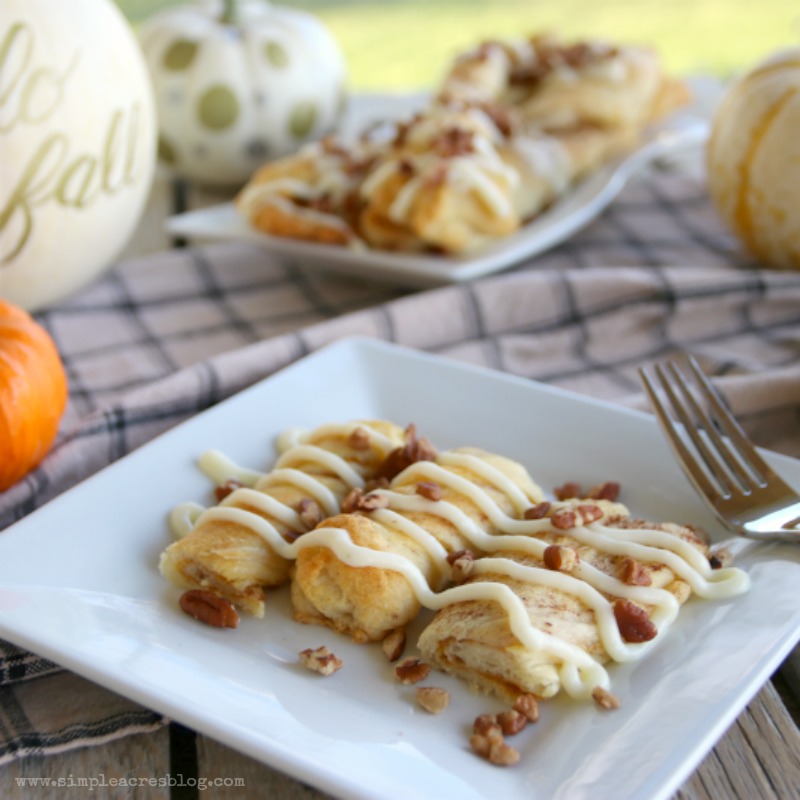 Top with pecans and you are ready to enjoy a simple fall treat!
Please pin so your friends can enjoy these too!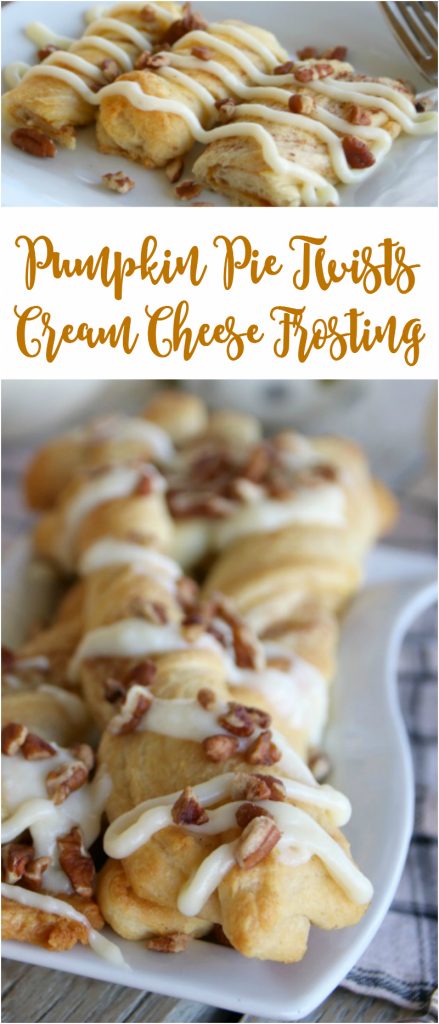 There you are friends, a delicious Pumpkin Pie Twist with Cream Cheese Frosting you can whip up in minutes! Happy Fall! Dovidenia. XO



For more Fall inspiration follow me on Instagram and Pinterest. I love creating simple DIY projects for home decor. I also am an artist. Catch all my latest watercolor creations like this fall wreath. Will you join my tribe? We love all things simple, yummy and so much more at Simple Acres.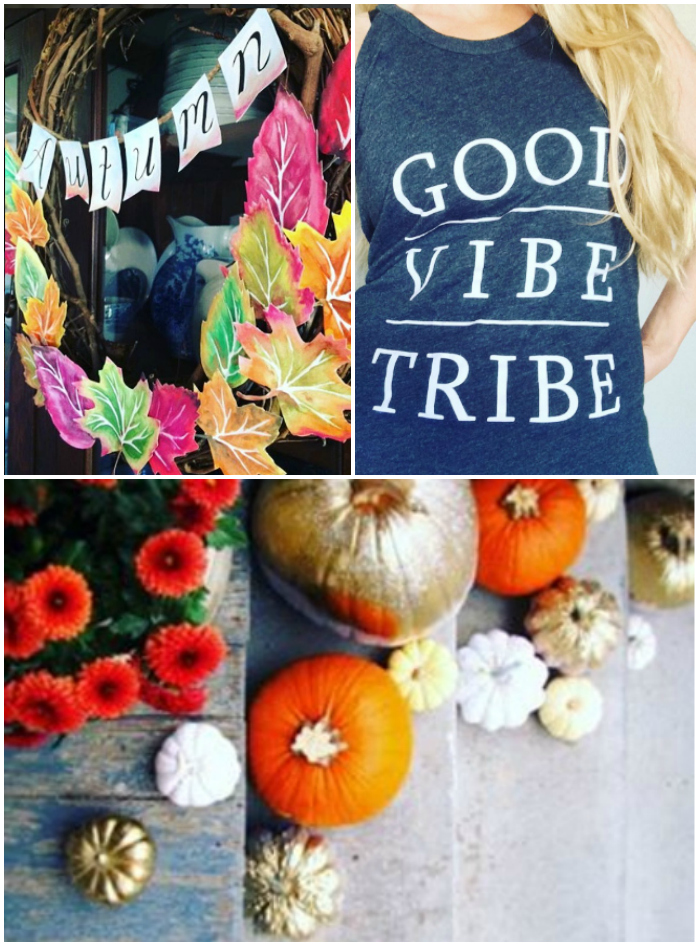 Lookin for more pumpkin desserts? Check out these Pumpkin Brownies,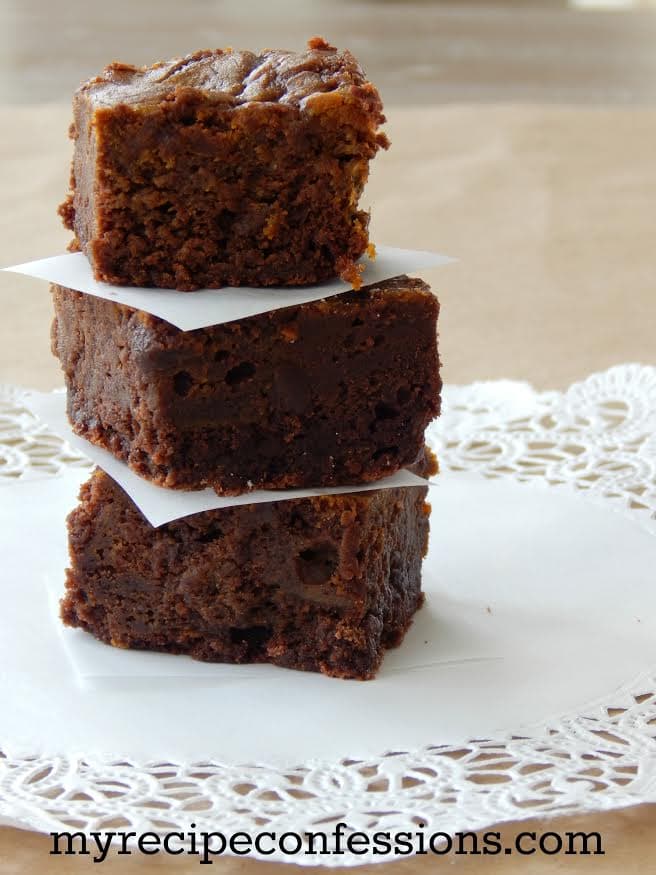 these super easy Pumpkin Chocolate Chip Cookies,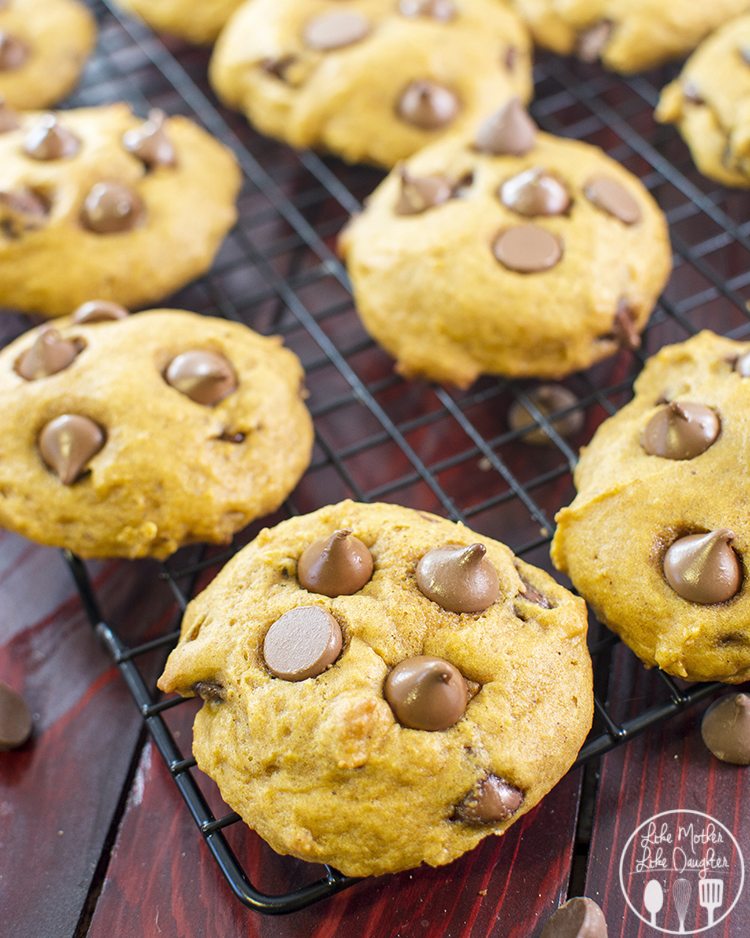 and the ultimate roundup of non-pie pumpkin desserts, mm!