We've created the perfect recipe for a cozy family room: gorgeous vinyl floors, a fluffy rug and a large comfy couch to cuddle up on with decor gathered around the house for an affordable family room makeover!
We're SO beyond excited to share our family room makeover. It looks more gorgeous than we would have thought possible, largely in part to our new Style Selections flooring!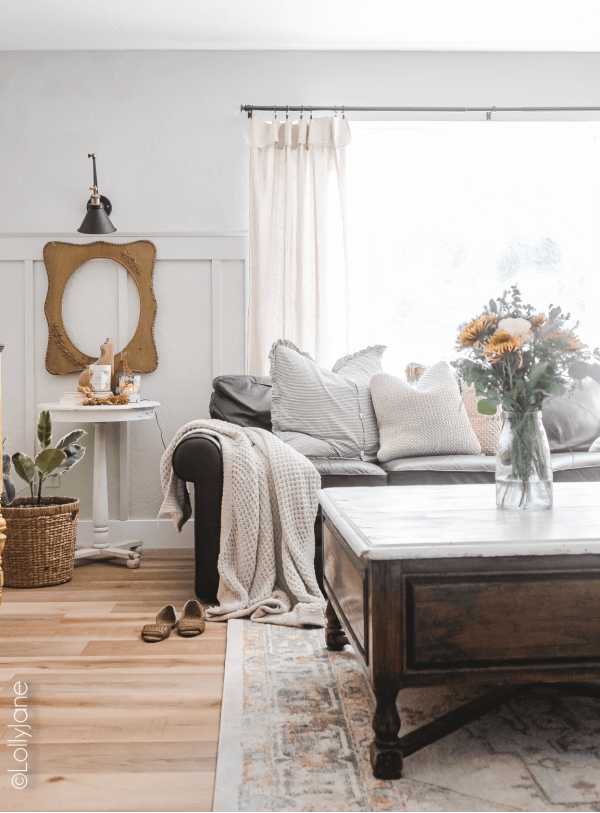 FAMILY ROOM INSPIRATION
The old family room was decorated about eight years ago and it was TIME for a change. I loved the fun aqua paint but was ready for a more muted pallet.
I started with these gorgeous oak colored vinyl plank floors as our base. We paired them with clean lined craftsman style baseboards and "Useful Gray" paint color from Sherwin Williams, mixed at Lowe's and love these triple threats combined!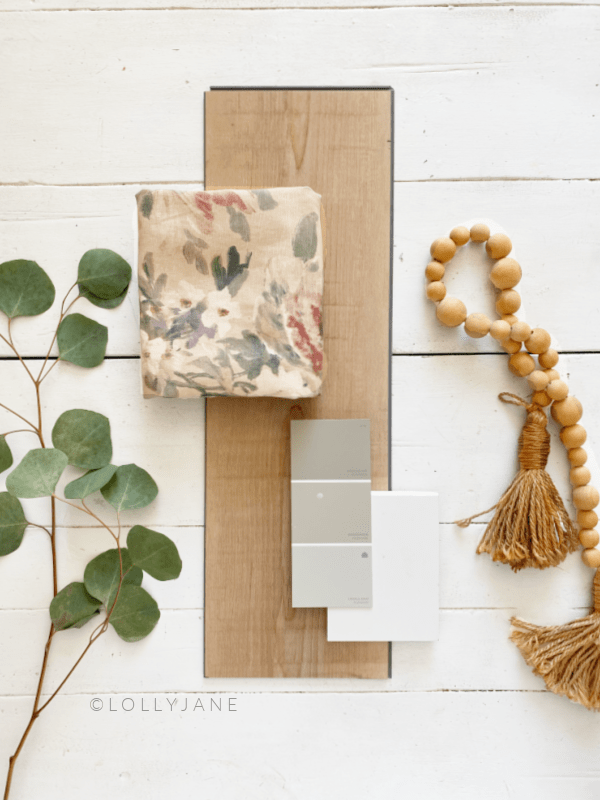 We know you're going to ask for more detail on these amazing floors. We have you covered: check out our vinyl flooring installation process: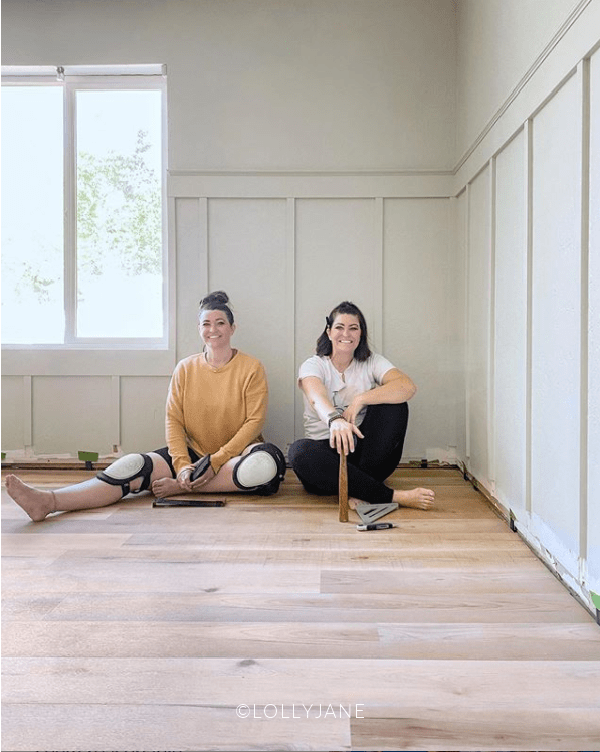 It was so easy to install! We've never laid our own floors and I'm proud to say my twin sister and I laid it all by ourselves! If we can do it, YOU can do it!
I painted the walls a neutral putty color and added decor from around the house to compliment the new look.
The only new things in the room in addition to the floors and baseboards is the pretty vintage style rug and the larger ceiling fan.
Must haves for a cozy family room
After sharing a sneak peek of this space on our Instagram stories, we were asked for tips on how others can decorate their family room on a budget and for family room decorating advice. Below are our must haves for a cozy family room!
Side note: We're happy to help, even though we're just making it up as we go BUT are so happy so many are loving our choices! Here's are our top tips to create a modern farmhouse family room makeover.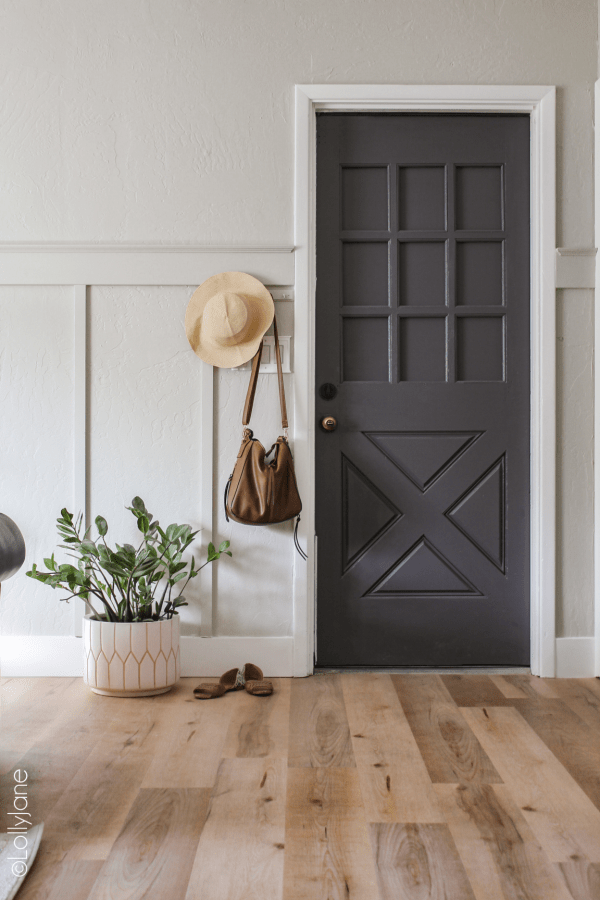 Comfortable couch: leave plenty of room for people to pull up their feet and get cozy. We love our leather sectional so much!
Coffee table: we're all about kicking up your feet and settling in. Wood wipes down easily and withstand little ones jumping on the couch when Mom isn't looking ? We got this one thrifted but you can find a similar style here.
Rug: This vintage style rug was a new purchase, replacing our 5 year old rug. This has a medium pile so it cleans and vaccuums easy but we do recommend a rug to make it more cushy to walk on.
End table: We only used one, some people like to use 2 to make it symmetrical. A small table offers easy storage for things like your remotes, books, drinks or a yummy diffuser blend.
Curtains: Painters drop cloths are a good dupe for luxury curtains. They match any decor and are super cheap, win-win!
Lighting: We updated our 8 year old fan which gives off amazing air flow, much needed for our desert living with hot summers. We also love the puck light magic trick in our wall sconces: no hard wiring lamps and no cord to have to hide. Bonus: they turn on/off with the click of a remote!
Storage: In the past we shared ways to use baskets for storage for any additional blankets, toys, pet accessories, etc that your family may need.
Questions from you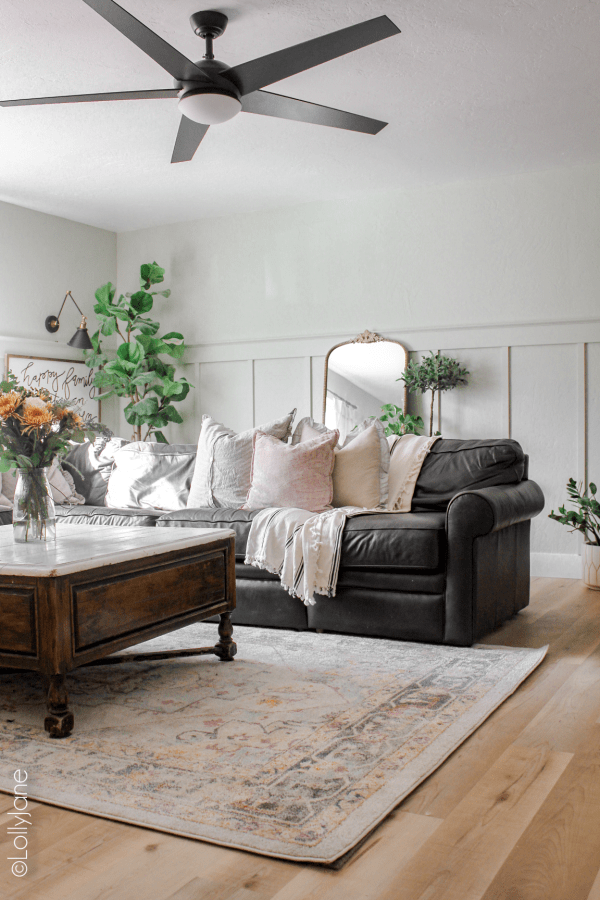 How do I decorate my family room? Decide what your family needs are. Are you big movie watchers? Have a coffee table to kick your feet up on. Big game players? Get a coffee table with no groves or cracks for smooth playing. Not into tv? Add in arm chairs for lots of comfy places to sit and visit. Big book reader? Focus on good lighting with accent lighting at night.

What can I do with an extra family room? This depends on your family lifestyle. Do you already have a living room for sitting and chatting with guests? Make your family room a gathering place for game playing, tv watching, the base for family tag (we love this with the lights off at night) and for nightly scripture reading.

How do you decorate a family room on a budget? Splurge on your daily use items like your couch. We spent a little more but have had ours for over 5 years now and it's held up well to 4 kids, 2 dogs and multiple nieces and nephews bouncing around on it.

How do I make my family room cozy? Throws, down pillows, floor pillows and a basket of blankets are ways to welcome people to sit down and stay awhile. We love our diffuser, it lets off light and welcoming scents at the same time. Add in family pictures to job memories from the past and let your family know you always like to see their faces.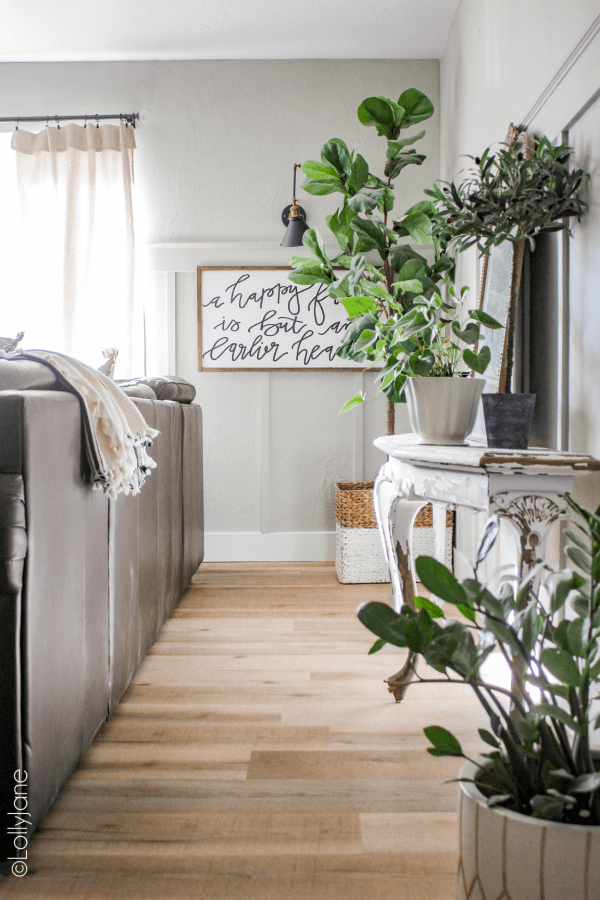 SEE MORE family room decor ideas
If you're inspired by these ideas, come back and share your experience in the comments OR tag us on Instagram, we'd love to re-gram your project!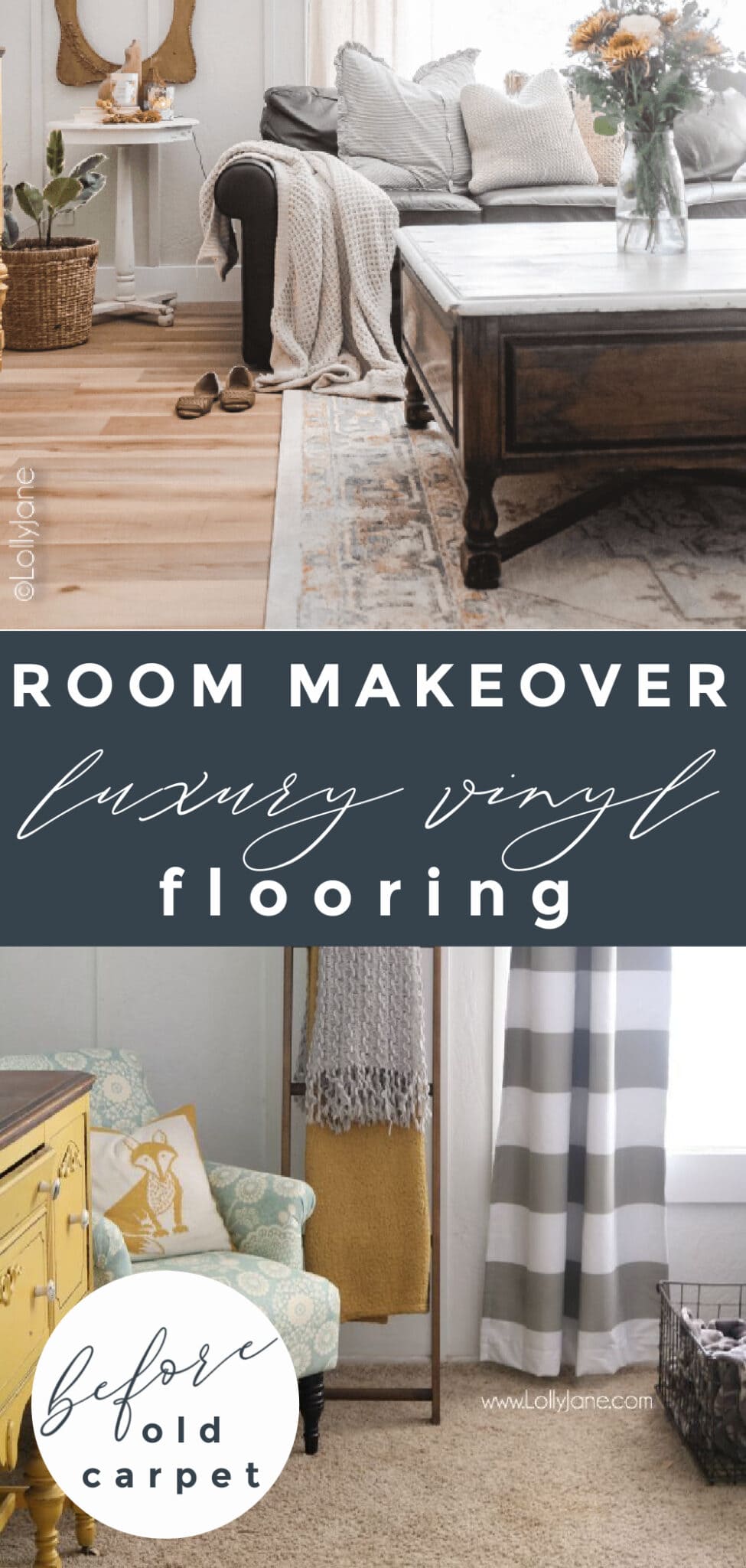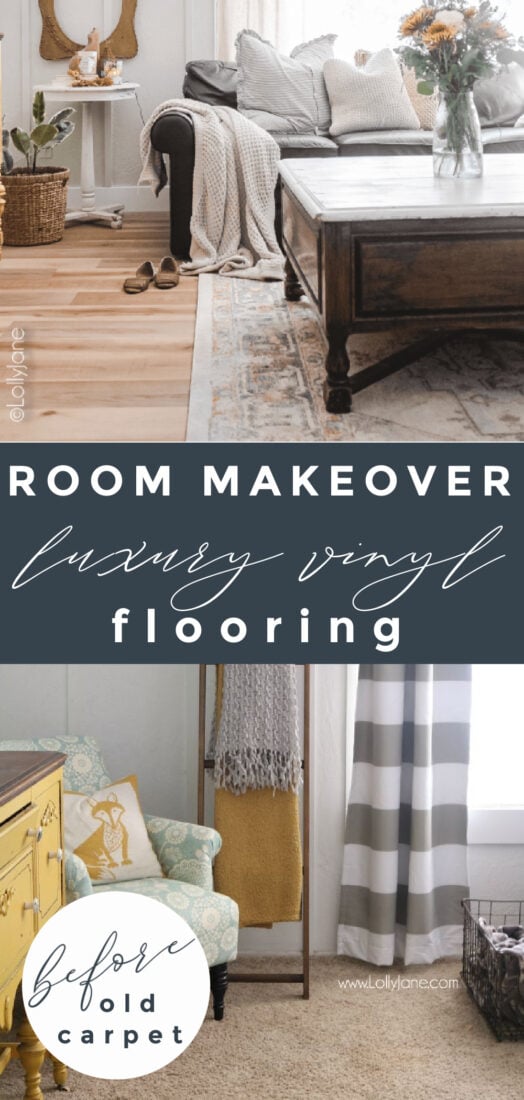 SHOP THIS ROOM
We've based this shopping list from our most asked about items from our Instagram community. Feel free to leave further comments below! As an Amazon Associate and member of other affiliate programs, we may earn from qualifying purchases at no extra cost to you.
PLEASE PIN!
We'd be honored if you pinned this image so your friends and family can enjoy this project too! xo