easy family room storage solution idea
This post is sponsored by Better Homes & Gardens in collaboration with Walmart; as always, all thoughts and opinions are our very own.
My baby has officially graduated to the messy stage of taking toys from her nursery and scattering them throughout every. single. room. of the house… especially our gathering space, the family room. Enter my new storage cube from Better Homes & Gardens I purchased on my last Walmart run and the mom in me is in love… my older kids know the drill now: "Quick! Someone is at the door, toss all of the toys/blankets/pacifiers/baby things into the totes!"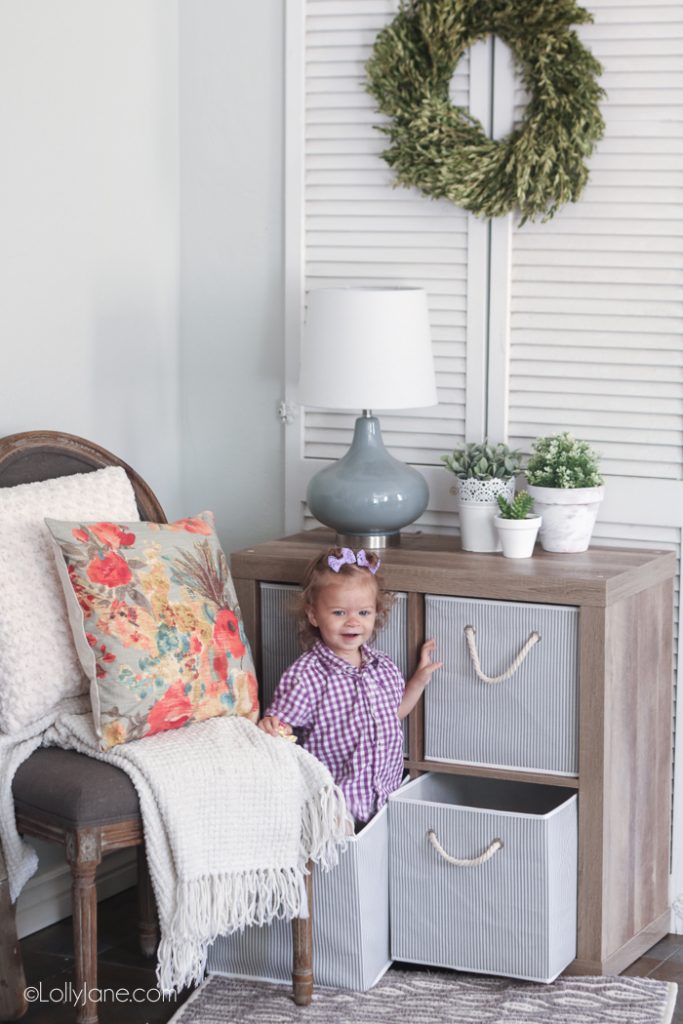 Win win for me because they're stylish and chic but definitely practical. 😉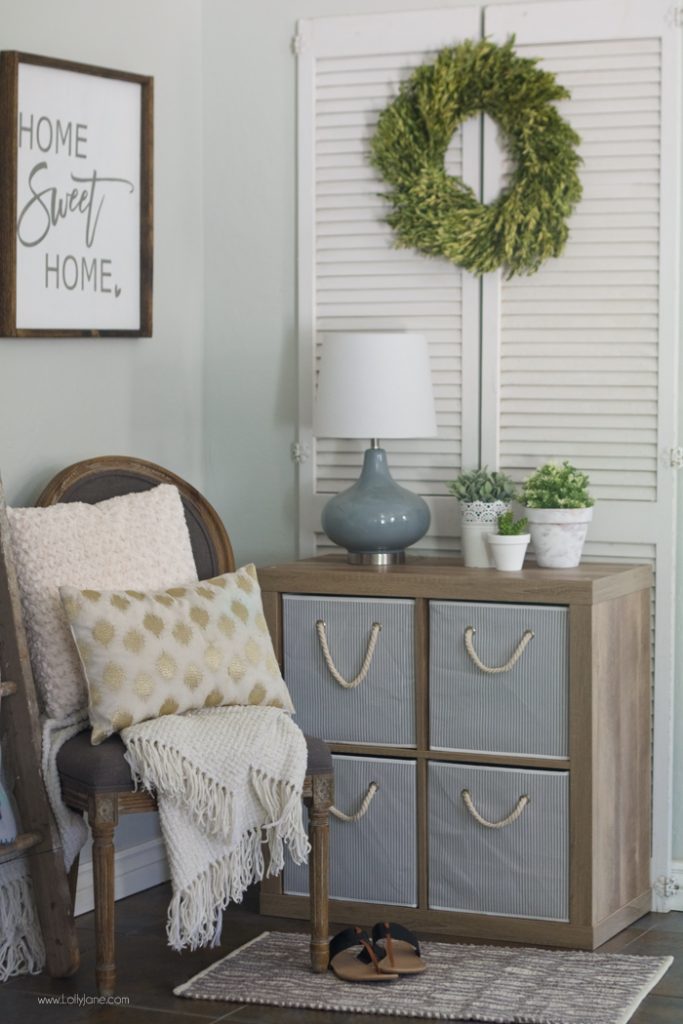 (Sign available in our etsy shop)
Besides the on-trend striped canvas totes, (which she likes to ride in while her older brothers drag her around our house,) I picked up these pretty pillows and rug.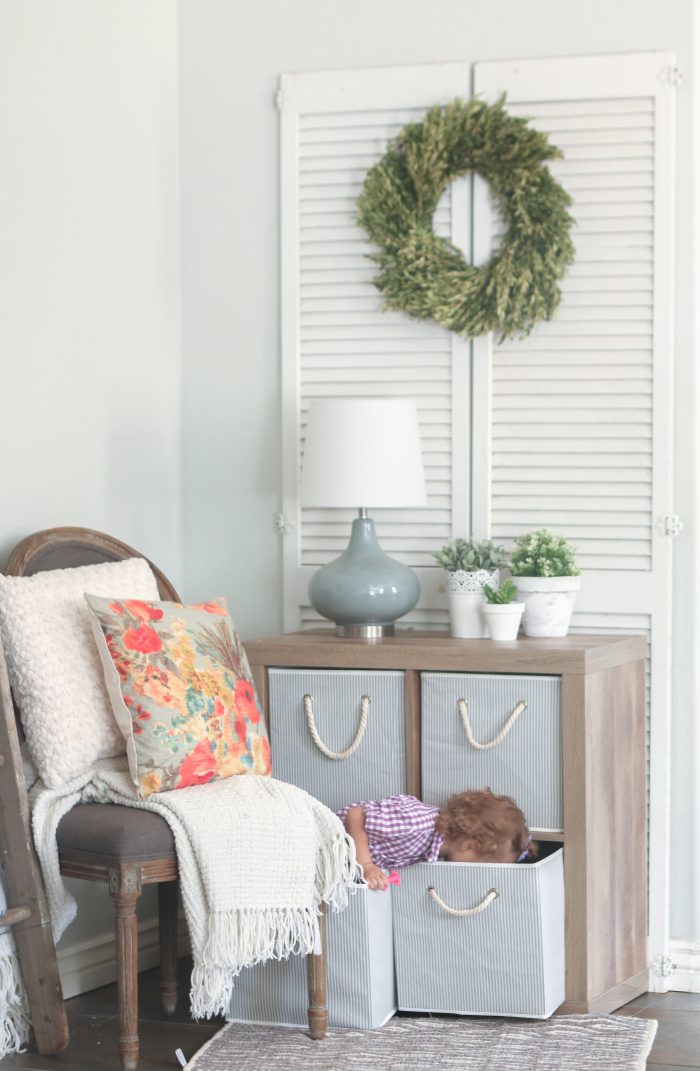 My oldest son has actually taken the cream pillow to his room at night because of how comfortable it is! To see a 7-year old boy sleeping on a rosette pillow makes me laugh. 😉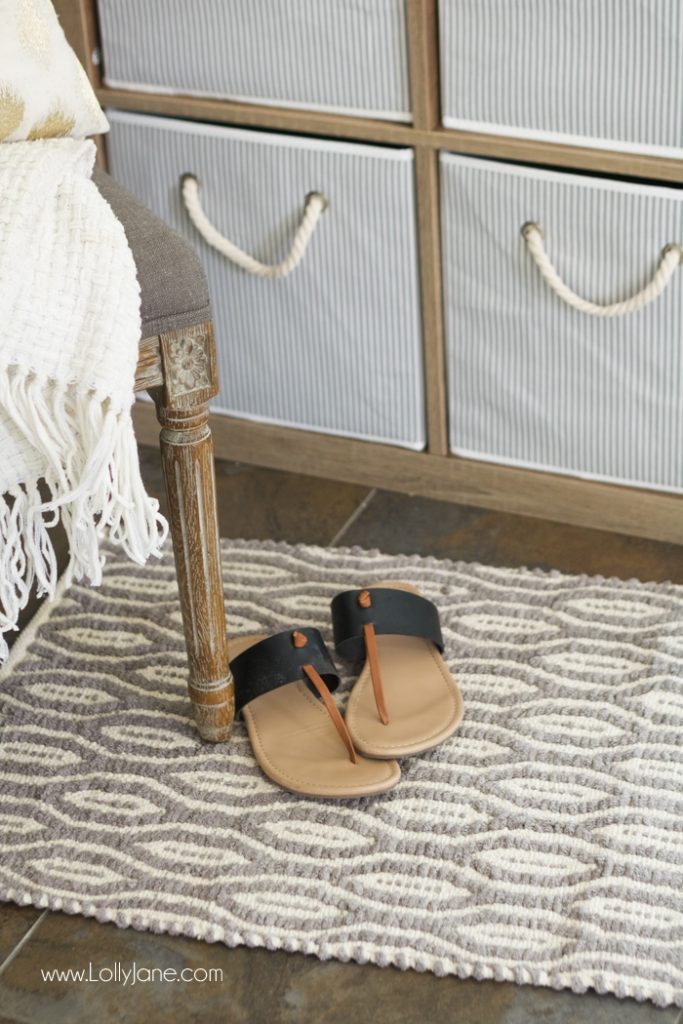 You may recognize this cute lamp from my cozy winter bedroom refresh last winter, I bought a second one because I love it so much; there are a handful of color options but the deep blue-gray coordinates perfectly with my striped totes!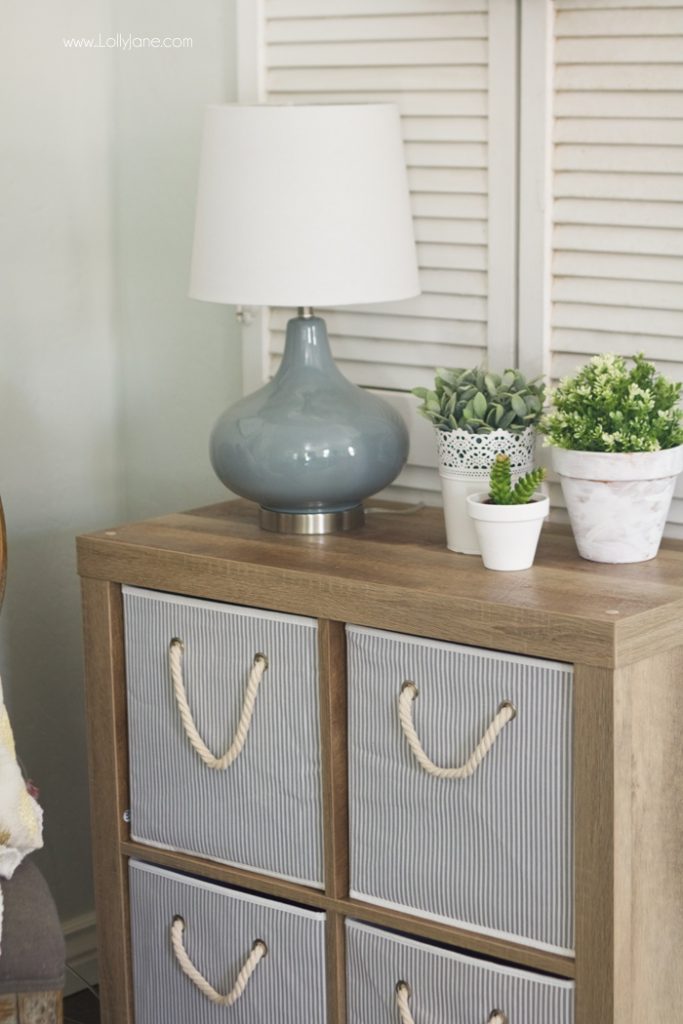 If you don't have littles around to hide toys in them, these totes are pretty deep and are also perfect for books, toys, magazines, remotes, throw blankets, extra pillows, or movies!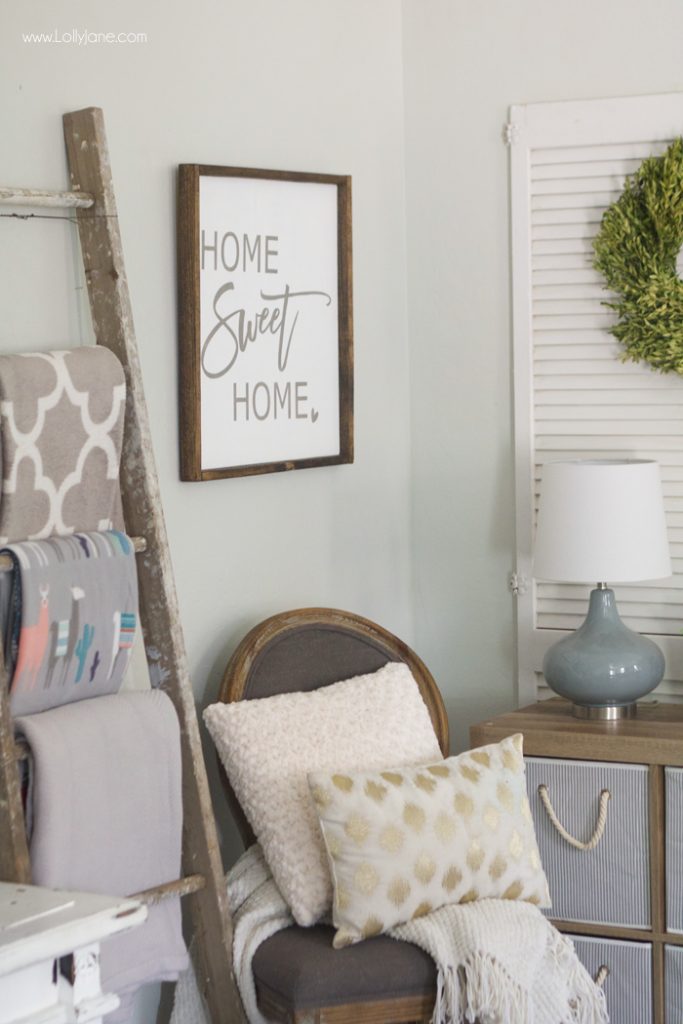 If you love this space, here's what we snagged from Walmart:

Check out all of our updated spaces using Better Homes & Gardens products like our Farmhouse Family Room corner or our Modern Farmhouse Dining Room shelves. 🙂