This is a sponsored post written by me on behalf of Reeves. All opinions are 100% mine.
My brother in law is an avid hunter and has beautiful trophies throughout his home. His cute wife decorates the largest one for the holidays and I was teasing him that if he gave me one, I would paint it pink. He laughed and promised me on his next trip he would bring something back; alas, he did! So, thanks to Reeves art supplies, I was able to fulfill my end of the deal and prettied this skull right up!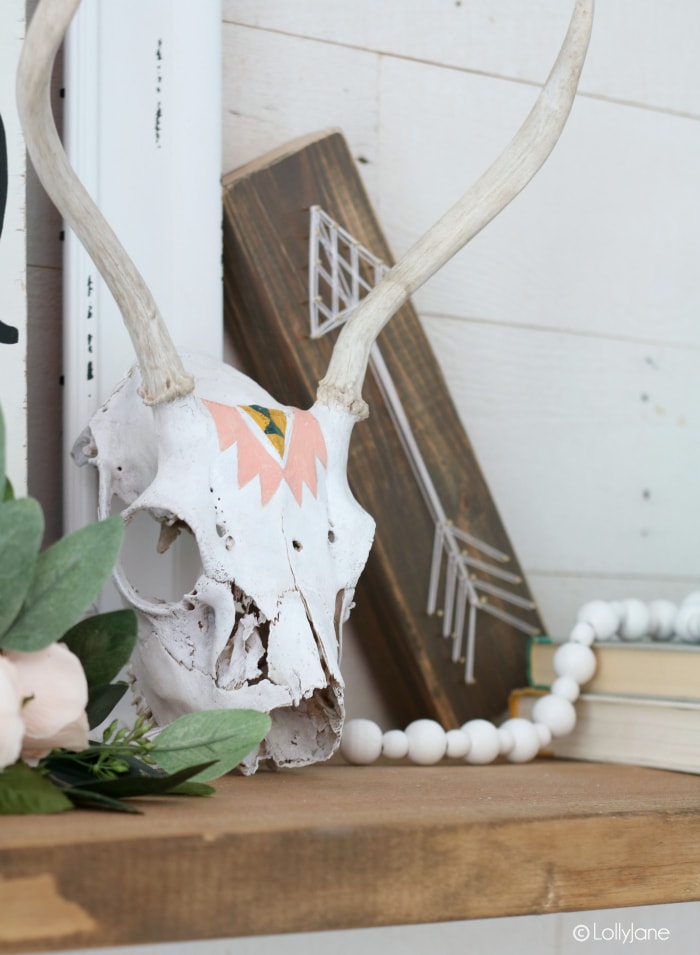 The Reeves packaging is so classy!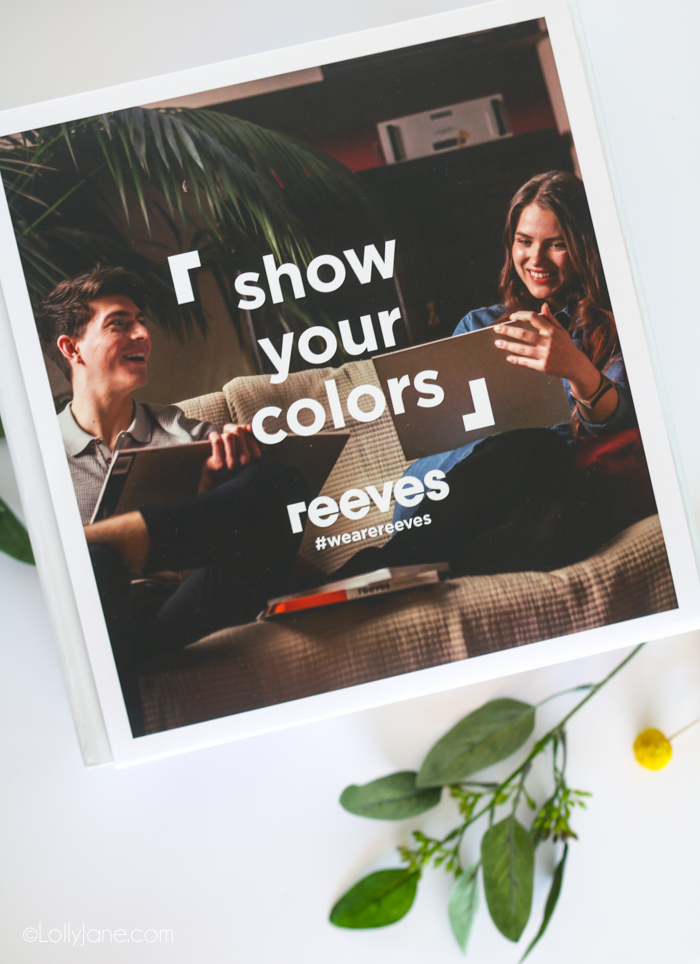 I chose 4 hues of Reeves acrylic paint in the cutest tubes and used a few coordinating paint brushes.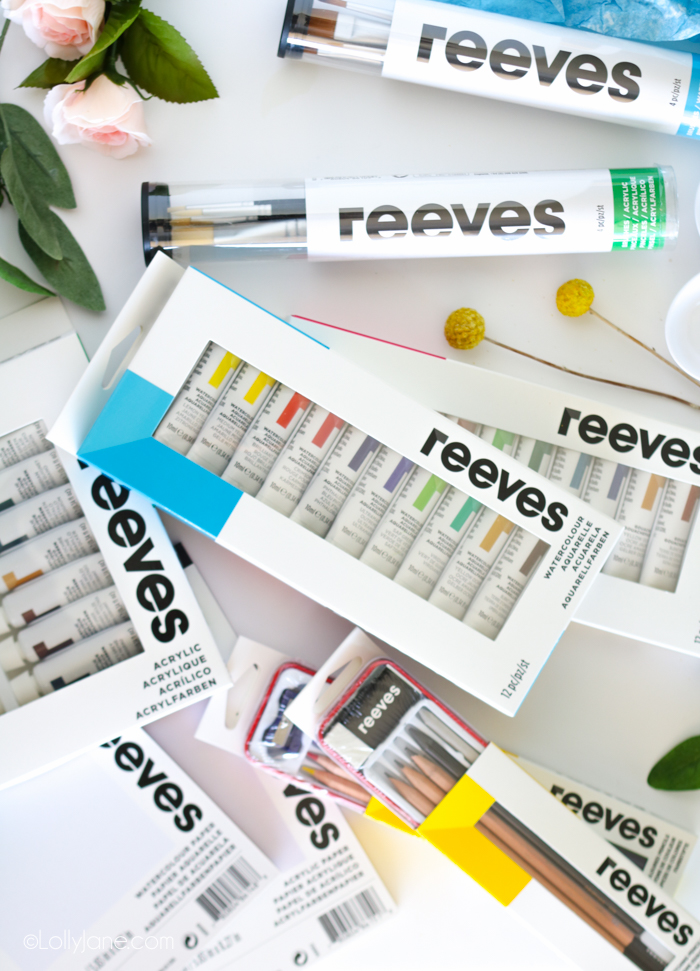 The flower palette is my favorite, so cute and made painting a breeze. I usually use a paper plate and the colors blend together so using this palette was a treat!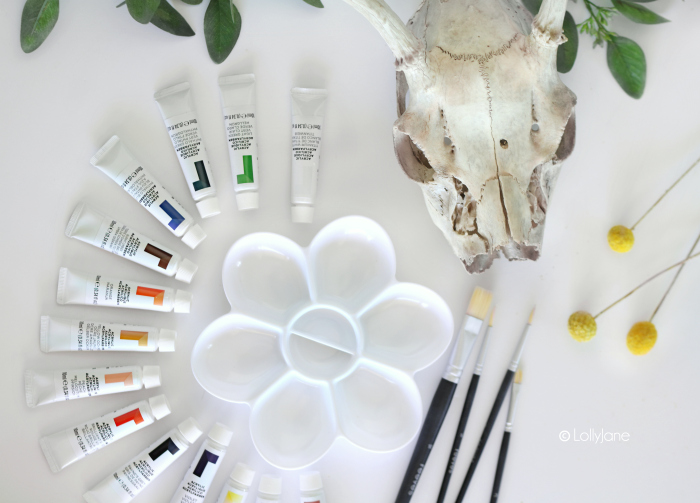 I chose colors that would coordinate with my house colors… Peach, Yellow Ocher, Phthalo Green, Viridian, and Titanian White of course!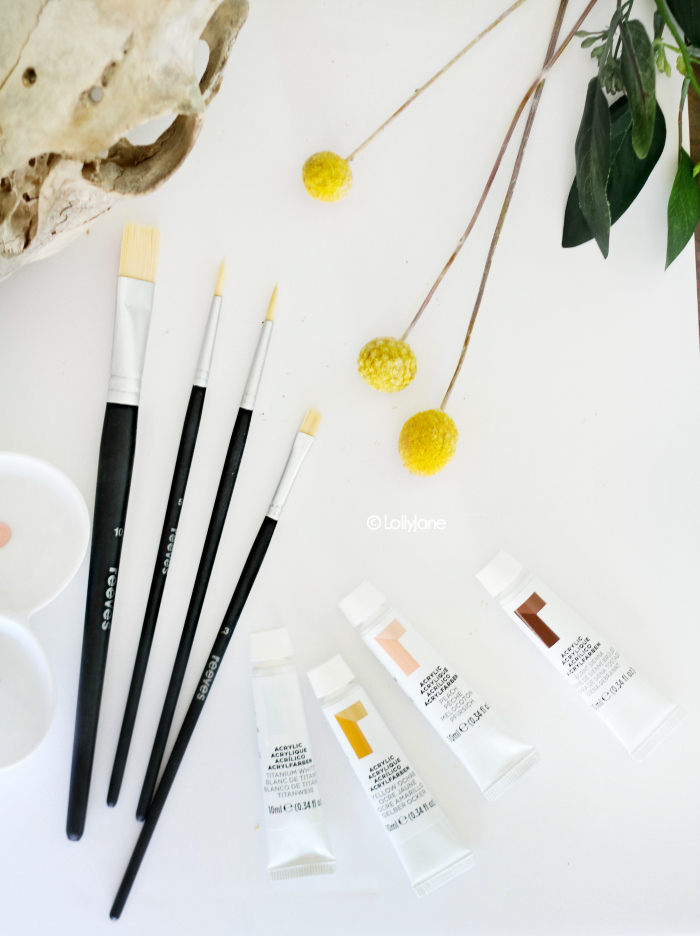 I first painted the entire skull, minus the antlers, Titanium white. Reeves acrylic paint is so smooth and covers so well!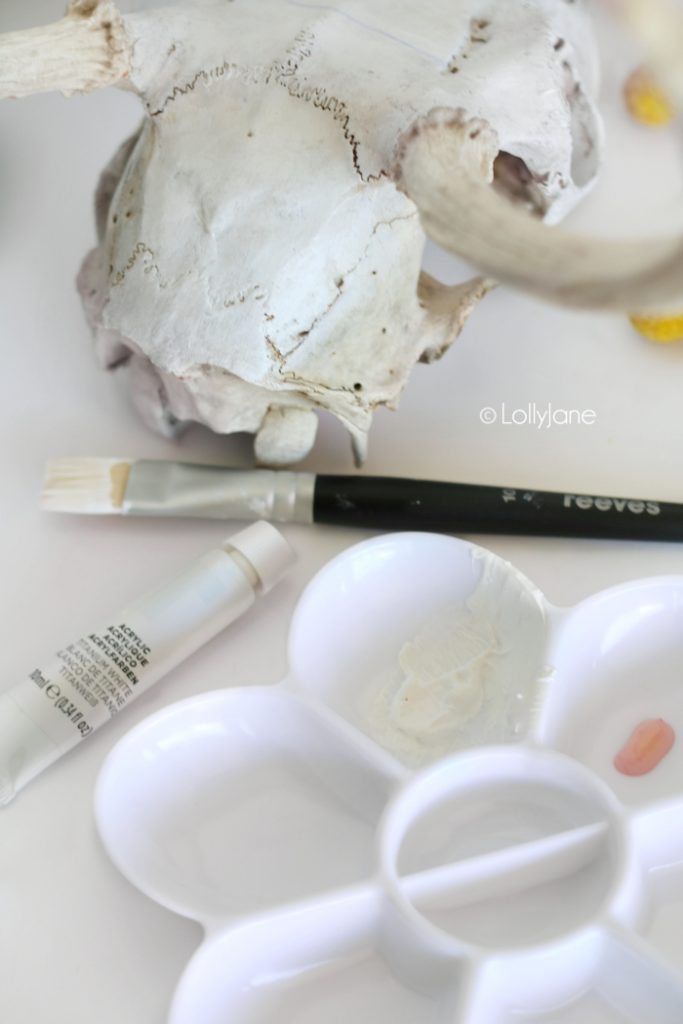 After the paint was dry, I sketched a design inspired by this pin with a pencil onto the skull.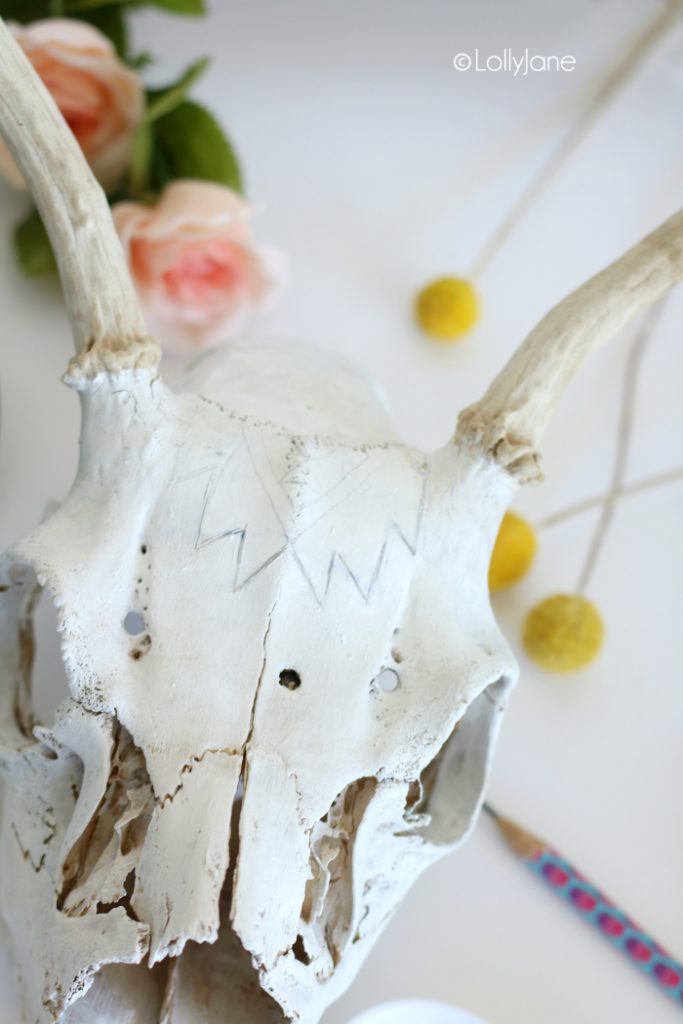 I started with the Peach pink and then filled in the Yellow Ochre and once that was dry, topped off the design with the mixed Viridian and Phthalo Green.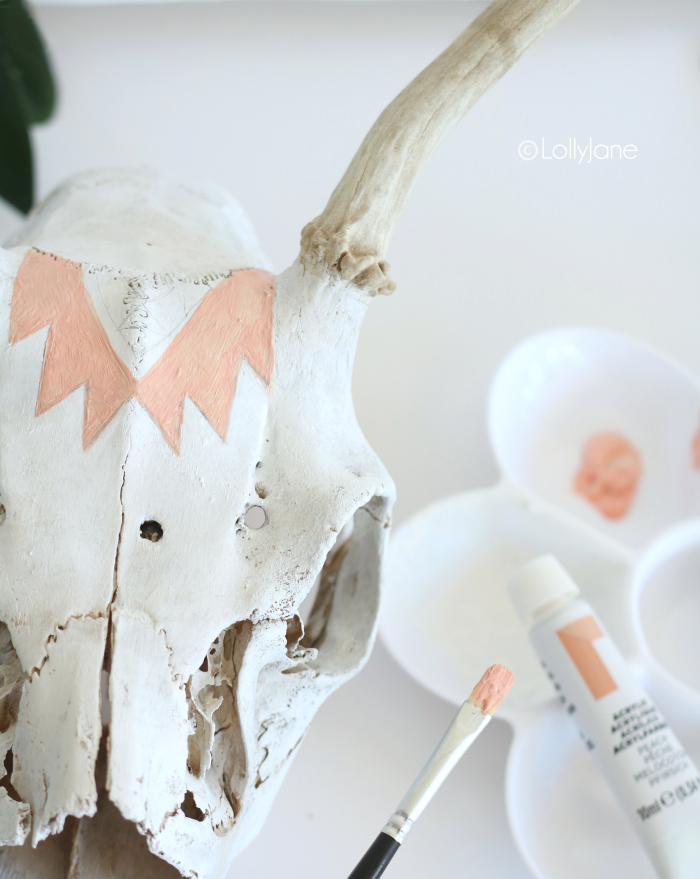 I love adding florals to really girlie it up!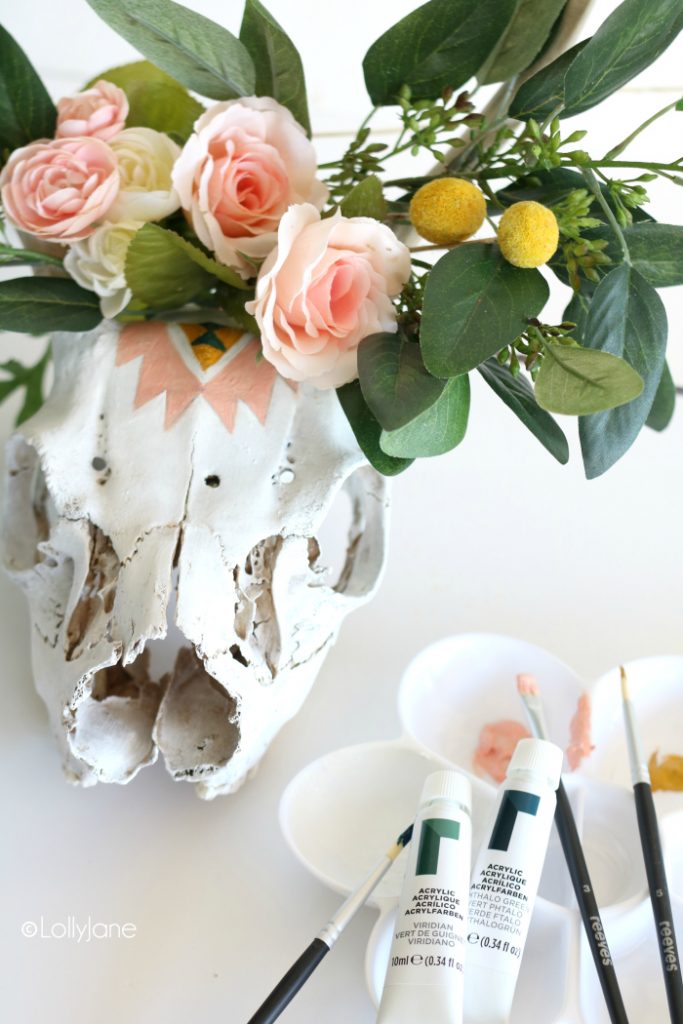 For now, I skipped the florals since the design is so pretty and love it in my entryway!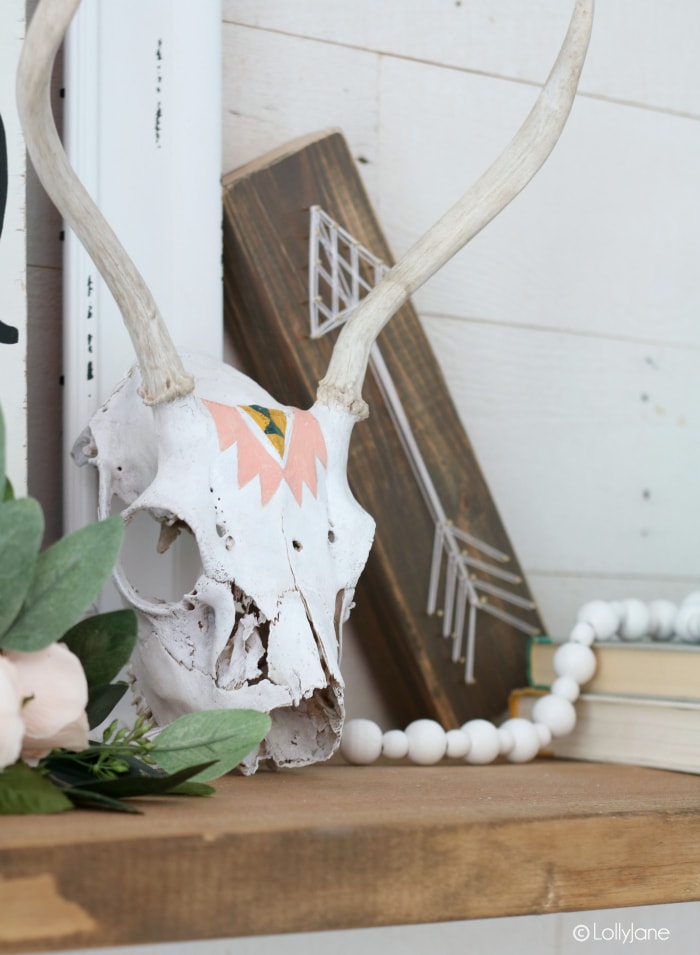 A little bit of rustic + a little bit of farmhouse, it's such a pretty piece of decor!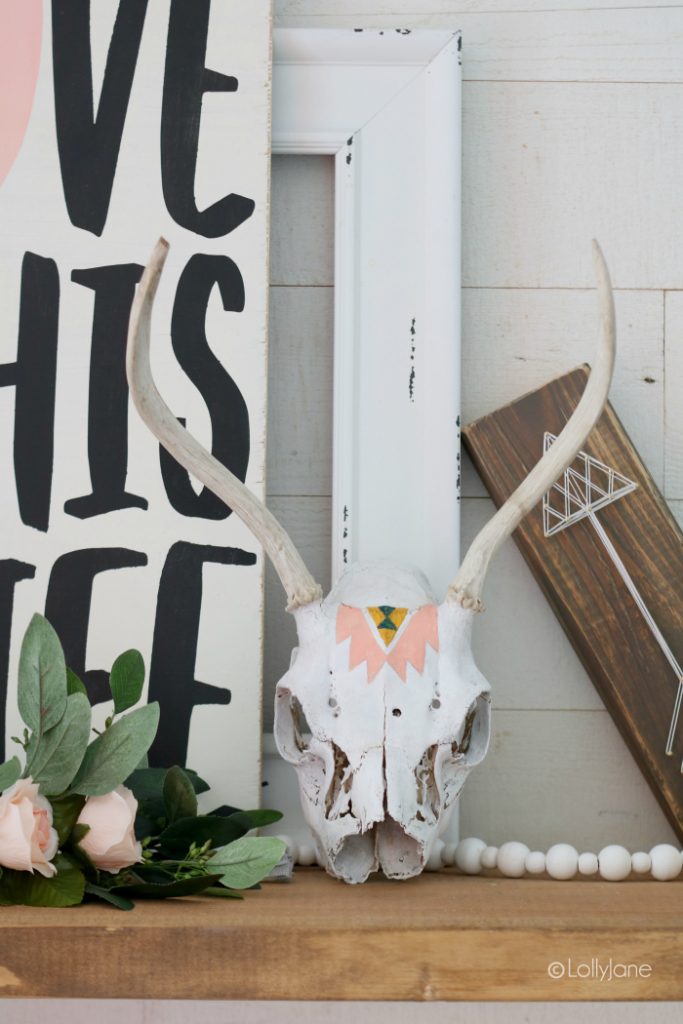 See other projects you can paint with Reeves on Twitter, Facebbook, or Instagram!