Healthy snack: almond date ball recipe
Day 2 of our BlendTec Twister Jar series, we've already shared a yummy chocolate pb smoothie so today's post is for you healthy folks who love avoiding sugar but still love a quick treat. I've jumped on the gluten free, dairy free, legume free, sugar free boat last month after failing my umpteenth fad diet. Instead of stinkin diets, I'm going process-free to restart myself and feel good eating natural foods. Note: this is a completely different lifestyle than I'm used to and dearly miss baked goods. When I was in MN a couple years ago, my healthy lifestyle sis in law Sonya intro'd me to date balls. My first thought was GAG. My first taste however was YUM! Seeeeriously good stuff! There are a ton of recipes out there for these healthy little bites but my version is all the "free's" I described above. Yes, this is even Whole30 compliant, NO GUILT!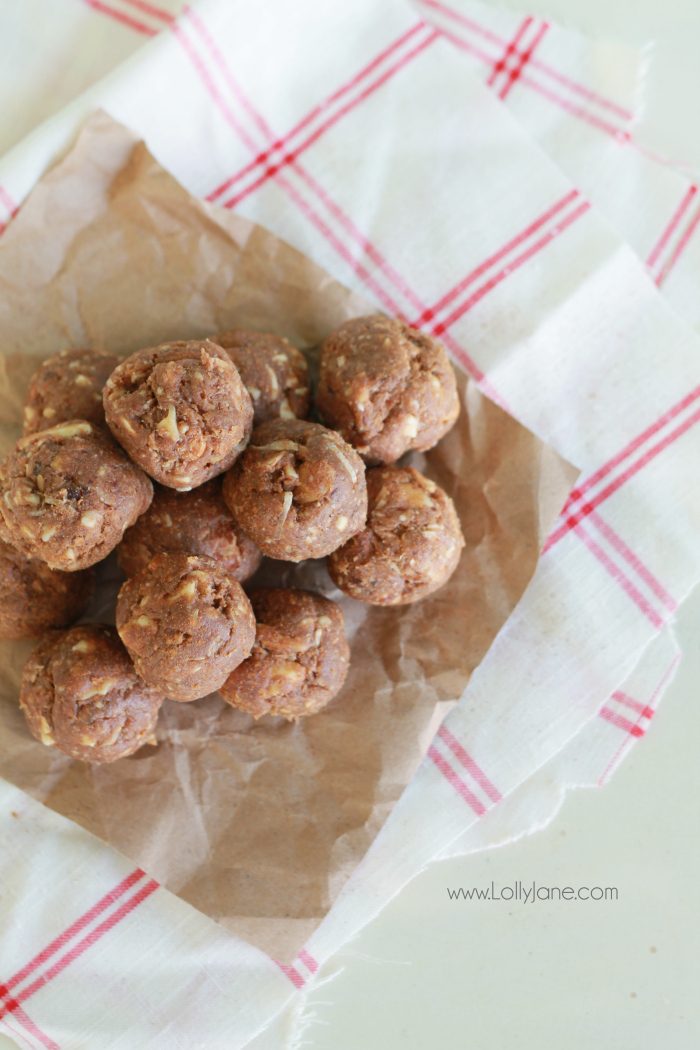 Ingredients:
3/4 cup raw almonds
1 cup pitted dates (about 18)
1 tbsp coconut flakes
1/2 tsp cinnamon
1/2 tsp flax seeds
Directions:
Add dates to twister jar and hit the veggie picture, let it blend its full cycle.
Add almonds. While it's blending its full cycle, use spatula to move almonds around to blend better, it's a very sticky mix.
Add remaining ingredients and blend for 30 more seconds.
Use

Spectacula™ spatula

to scoop onto wax paper.
Roll into bite size balls.
Store in air tight container, good for 5 days or freeze up to 30 days.
SUPER EASY and SO GOOD. It's sticky at first but when you roll them up, they lose their stickiness and you can pop 'em in your mouth and feel like you're eating a cookie again, mmm…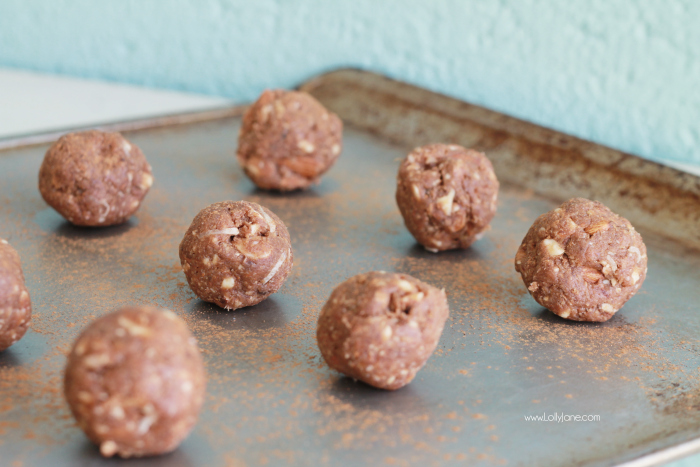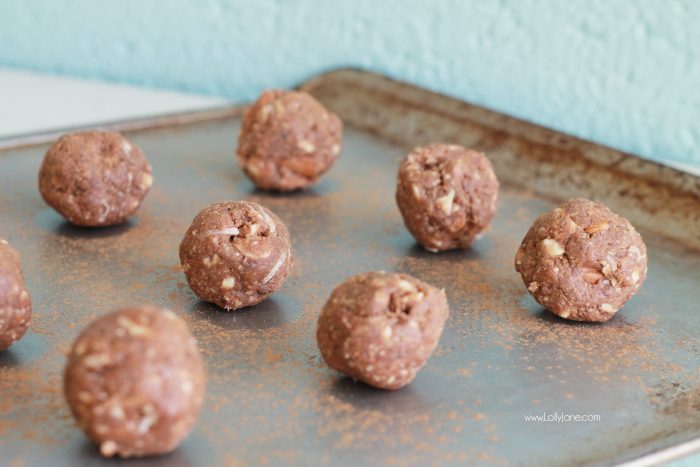 Lots of options for this recipe: You can add anything you'd like or take anything away, the first two ingredients are amazing on its own or are a great base for adding to. You can substitute almonds for cashews or any other nut. You can add oats if you're not going for gluten free. You can add mini chocolate chips or leave out the last 3 ingredients above. Lots of options for healthy, feel-good treats!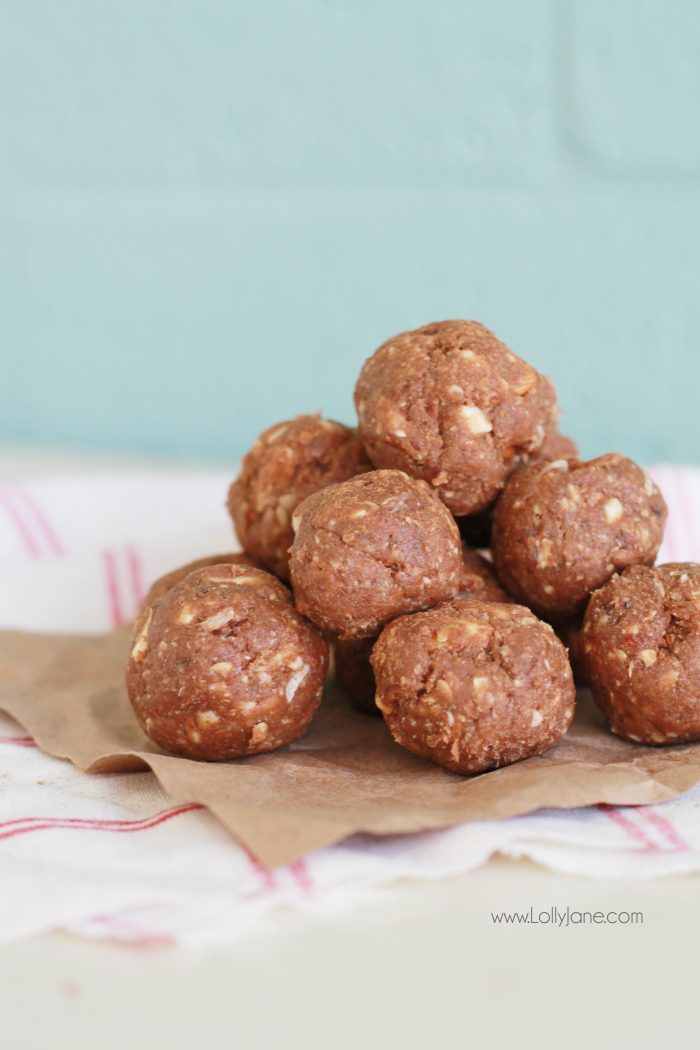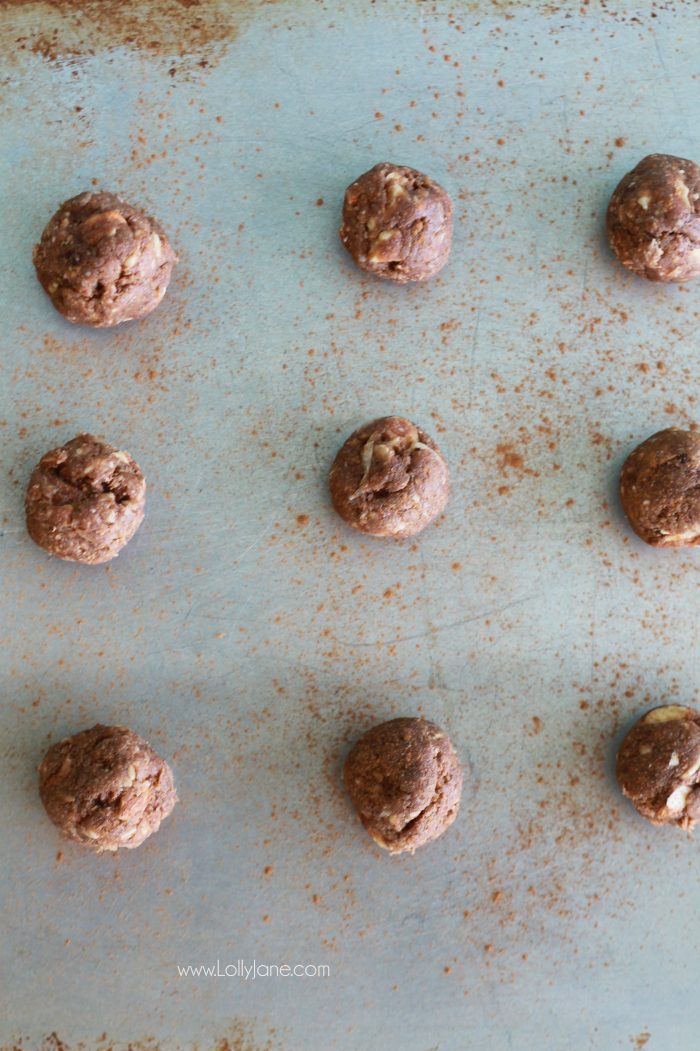 We received a Blendtec 725 + Twister Jar to review in exchange for our honest opinion in this post. We love the Twister jar and now don't have to buy a food processor since the jar is made for blending nuts, dips, baby foods, etc. You'll love it!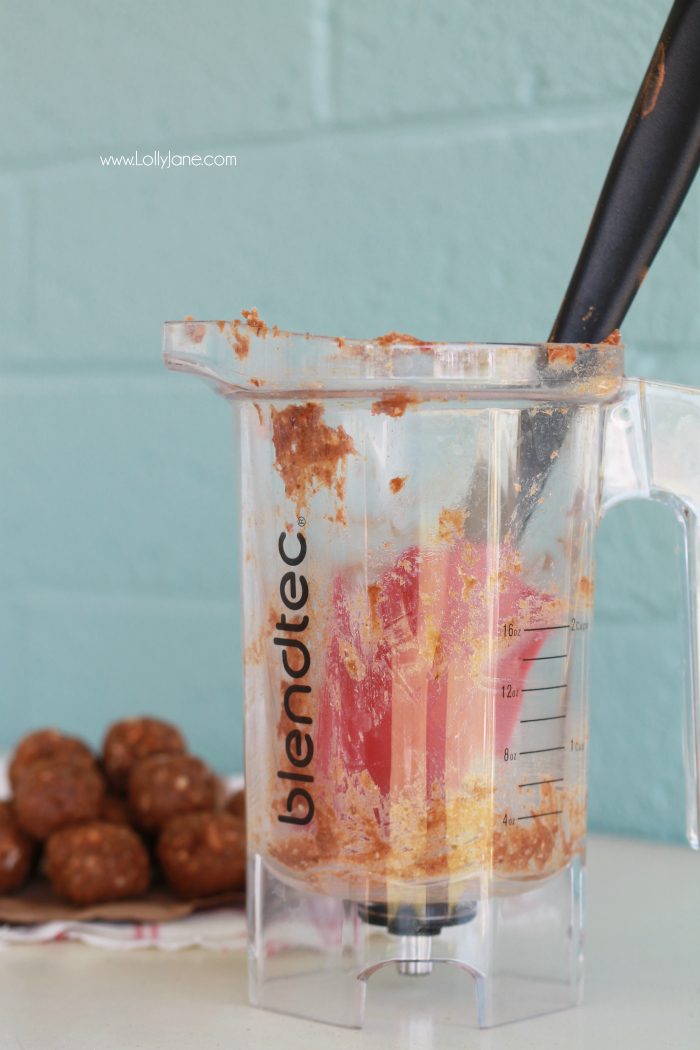 Come back daily this week for more Twister Jar recipes…and a fun GIVEAWAY to end the series and kick off the weekend (; Keep up with Blendtec on Insta | Google+ | Twitter | YouTube | Facebook | Pinterest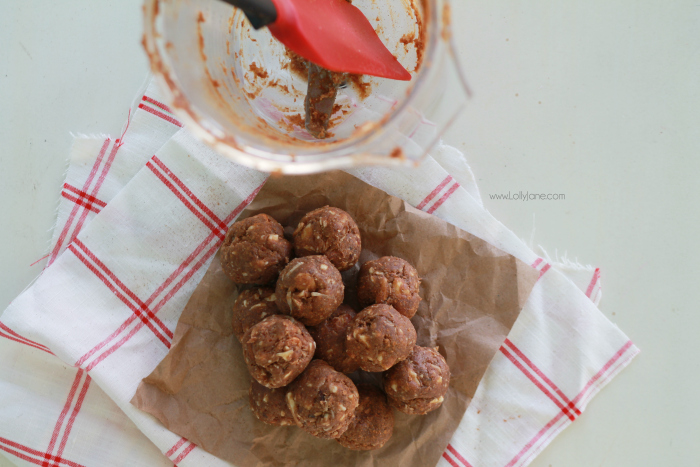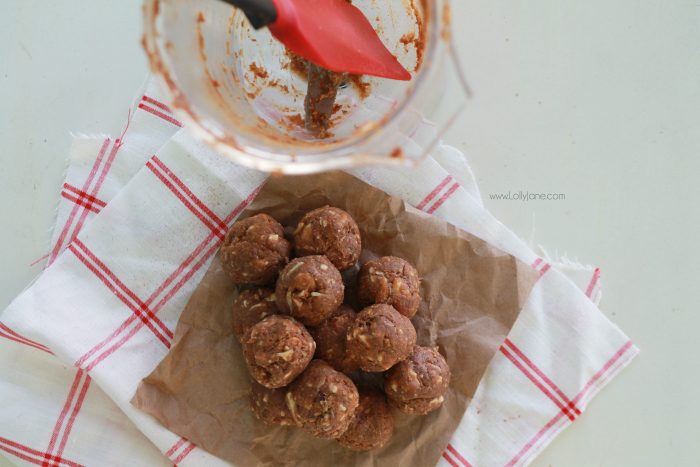 Check out all of our recipes like our key lime pudding in a jar,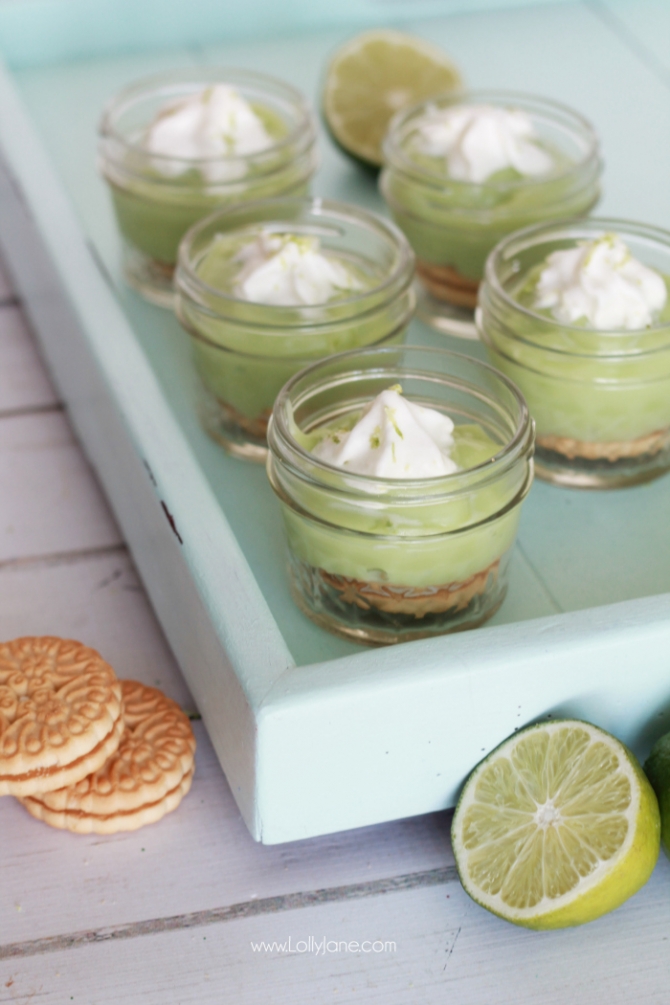 this yummy creamy avocado salsa,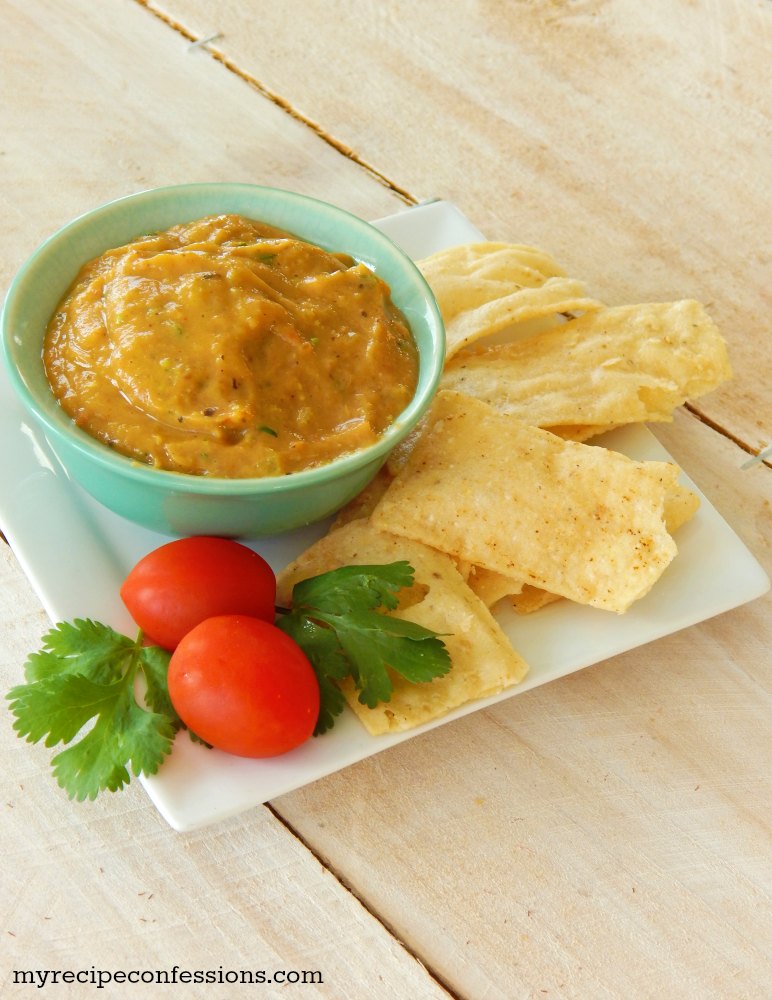 plus our Healthy PB Chocolate Smoothie!