Free Christmas Reindeer Art
We love quick prints that you can pop in a frame for a festive touch without doing any work! Just print and decorate, so easy!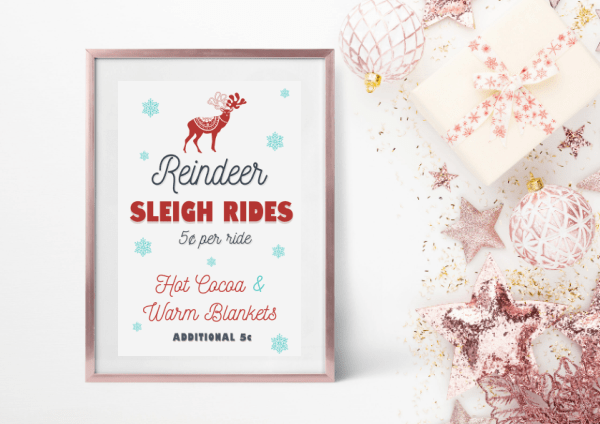 We've shared dozens of free prints over the years. Christmas printables, cleaning prints, bathroom art, outdoor free prints, you name it, we've likely done it!
We love them so much because you can invest in a frame one time then keep swapping the prints out as the seasons change.
VISIT MORE OF FREE CHRISTMAS PRINTS
Reindeer are so cute and don't get enough credit during Christmastime. We mean, they're the one who do all the work hauling Santa around all night ?
We thought it would be fun to make a fun reindeer sleigh rides print in non-traditional Christmas colors, a cute little print to spice up your Christmas decor.
Free Christmas Reindeer Art
Check out our free Christmas reindeer art, it's festive and fun. It would make a great inexpensive gift for a friend, too!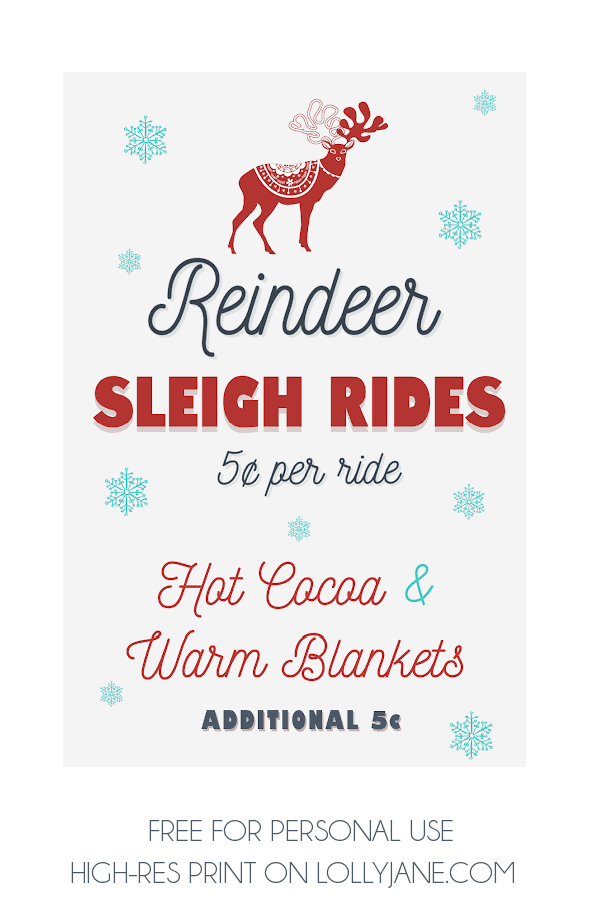 So what will you do with this freebie? Add it to your entryway decor? Make a Christmas tag out of it? Tuck in on an open shelf?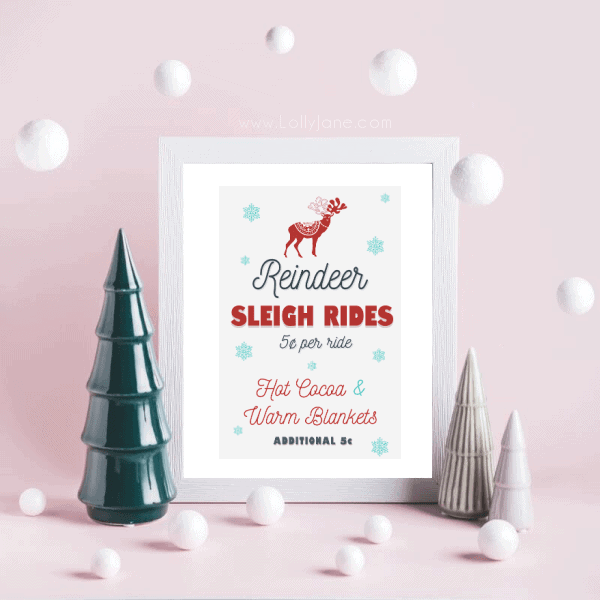 please pin
We'd love for you to pin this so your friends can score a free Christmas print, too! xo