Dark Chocolate Mounds Bites
Hey Lolly Jane Friends! I am Laura and I blog over at Pink Cake Plate! I am so happy to be here today! So I share a lot of yummy and easy recipes and crafts. We're all busy so if I can find a way to make something a little easier then I am all over it! I have know the Lolly Jane twins for a few years now and I am so excited to be over here sharing this easy recipe with you! These Dark Chocolate Mounds Bites are crazy good! And sometimes you feel like a nut and sometimes you dont!! LOL!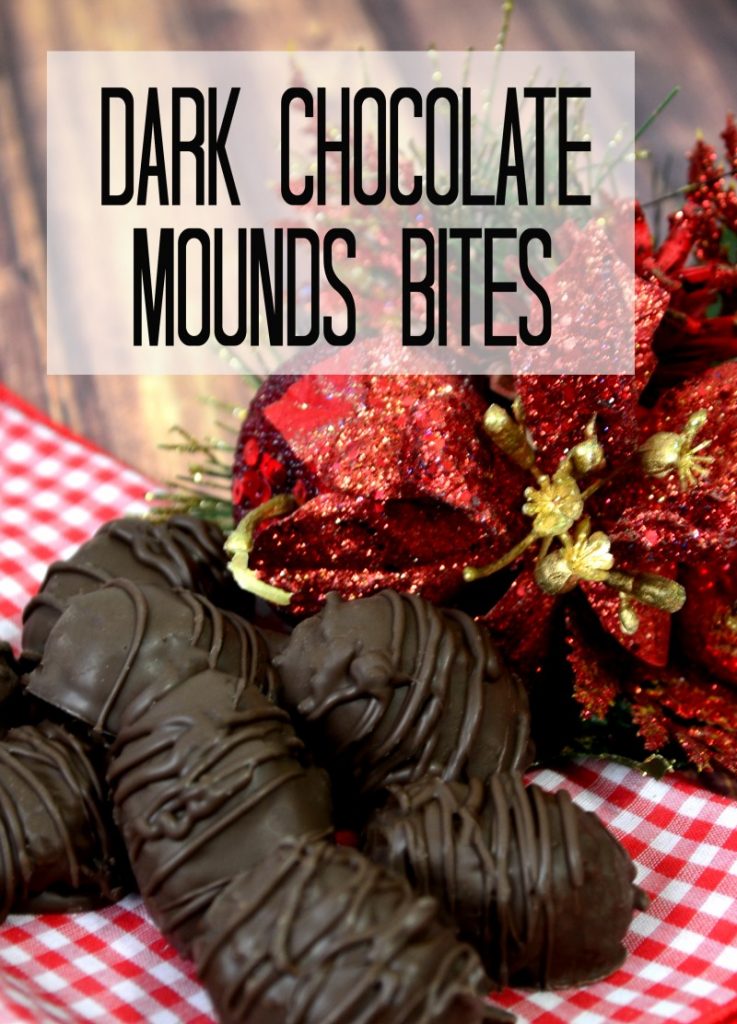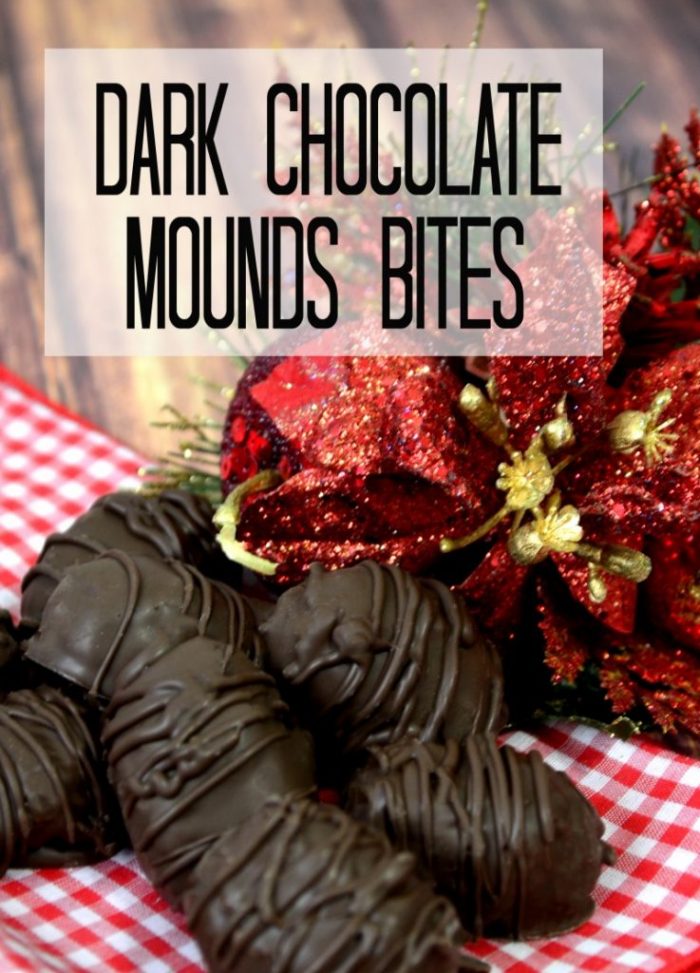 This is a super easy no cook, no bake recipe! It just needs a little refrigeration! The coconut is cloaked in Chocoley Bada Bing Bada Boom Chocolate! I will warn you this will make a lot of these candies and you have to be careful not to eat them all! But all in all this is such an easy recipe! Your gonna love these!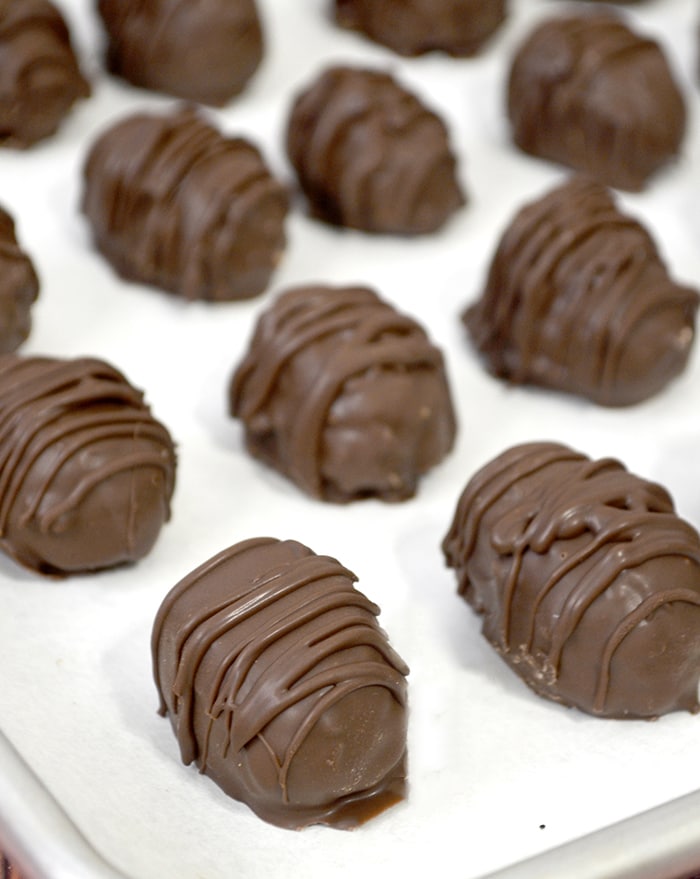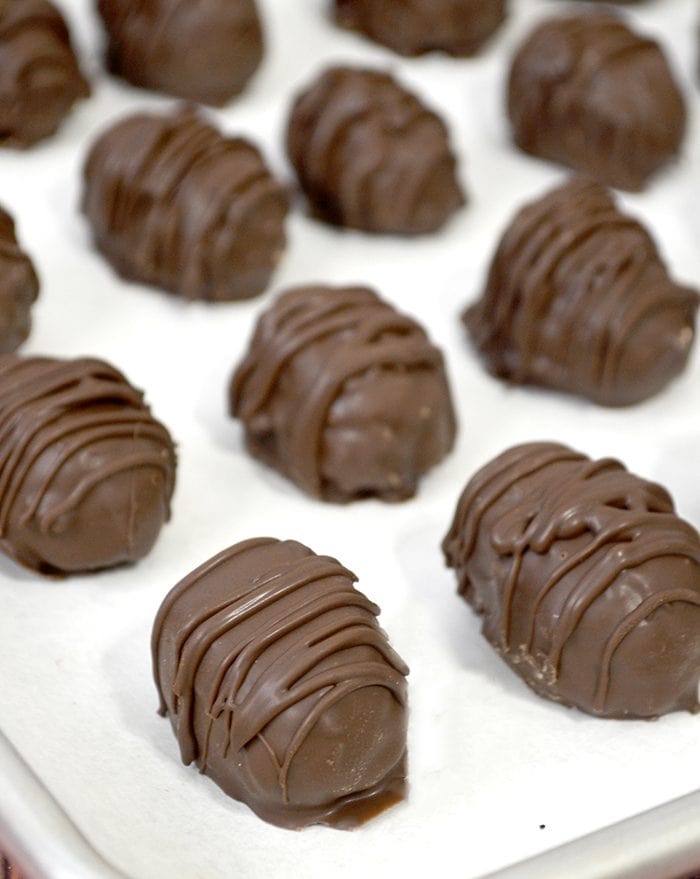 I used the leftover chocolate and drizzled it over the top of the candies to make it look pretty! Well and to add more chocolate to them! Because in my book there is never enough chocolate!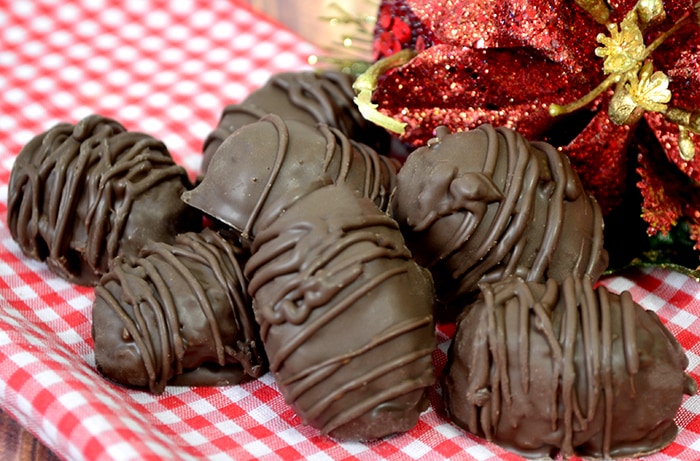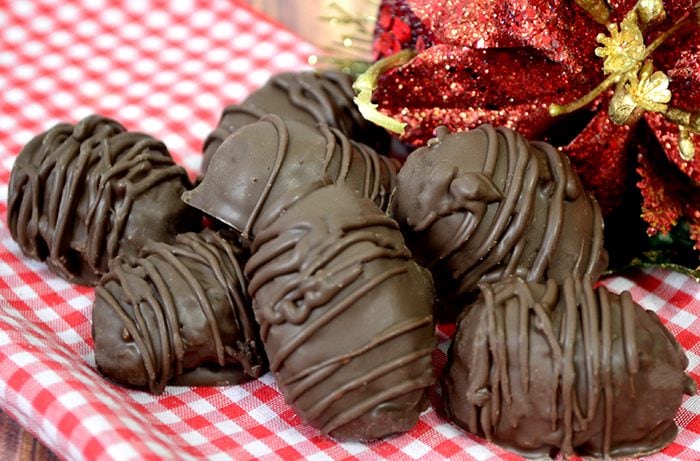 If you like chocolate and coconut together you are going to love these little gems! I hope you have Happy Holidays!
Dark Chocolate Mounds Bites
Ingredients
24

oz

shredded coconut

14

oz

can sweetened condensed milk

2

C

powdered sugar

1

t

vanilla

24

oz

melted Dark Chocoley Bada Bing Bada Boom Chocolate
Instructions
Place sheet of parchment paper on baking sheet, set aside.

In large bowl stir together coconut, condensed milk, powdered sugar, and vanilla until blended.

With a small scoop or teaspoons drop walnut size scoops of candy on parchment paper covered baking sheet. When done making scoops carefully roll each scoop into a ball and then shape into an flat oval about 1.5 inches long, .5 inch wide and about .5 inch thick, place back on sheet. Place in freezer for 10-20 minuets to harden. These will not get rock hard but will set up a bit. While in the freezer, melt your chocolate. Melt chocolate in microwave in 20 second intervals stirring in between each interval. When chocolate is melted dip candies in chocolate with a fork. Make sure to cover the candy completely. Gently tap the fork on the side of bowl to let excess chocolate drip off candy. Carefully place candy back on parchment paper. Repeat until all candies are coated in chocolate. Re-melt chocolate as needed in order to cover all candies. Let candies set up a bit and then drizzle remaining chocolate over the top for garnish. Place in freezer to set chocolate.
If your looking for more easy Christmas Candy recipes you might like these Dark Chocolate Walnut Squares,
and these Caramel Peanut Chews. Thank you Lolly Jane Girls for letting me hang out today!
Thanks to our good friend Laura! Please share her some love by visiting her blog! Check out more of our Christmas ideas like our popular Rolo cookies,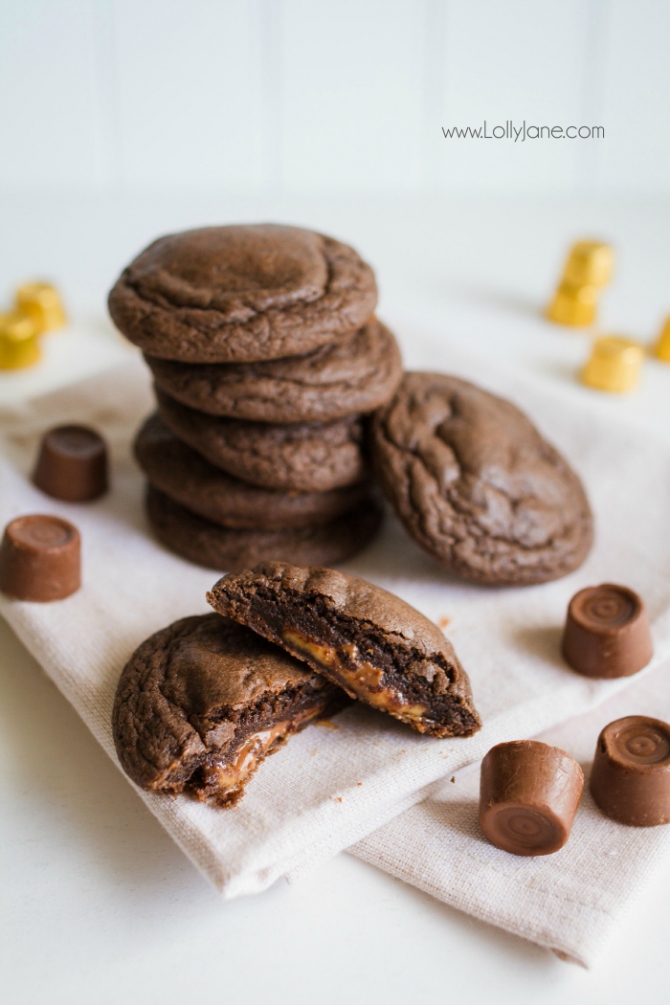 our easy DIY Christmas card holder,

and this fun recycled tire Christmas tree base idea!