Double Chocolate Chunk cookies
Hello again Lolly Jane Readers!! I'm glad to be back here sharing something I love…COOKIES!!   I love making cookies. In fact our cookie jar is pretty much always full. Most kids who live by us know that and even will check the cookie jar for cookies when they come over.  I hope you'll just love these double chocolate chunk cookies!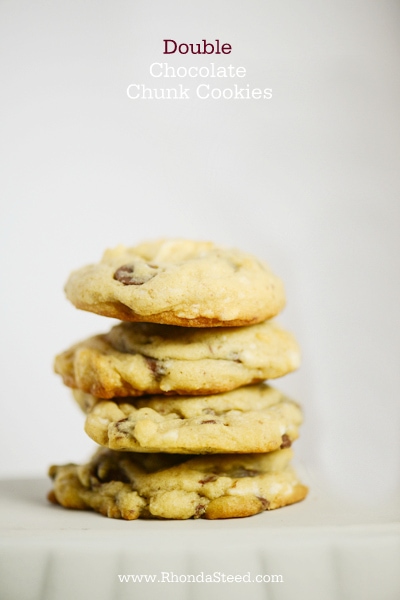 One of my favorite things was a summer or two ago someone pulled out a bag of cookies from the store and Eli said to her looking at the bag "Cookies come in a bag???" He had no idea you could buy them. 😉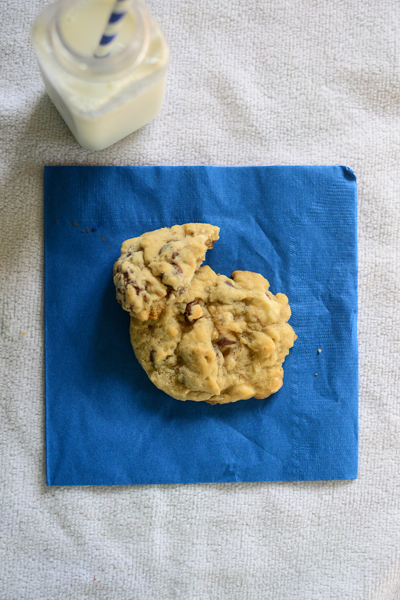 I have cookie recipes that I have gathered from friends and other places that I love when I am looking for a certain kind. I love chocolate chip cookies. I love Christmasy cookies like these and these. Or even fruity ones like grapefruit or lemon or orange.  Really I'd called myself a cookie-a-holic.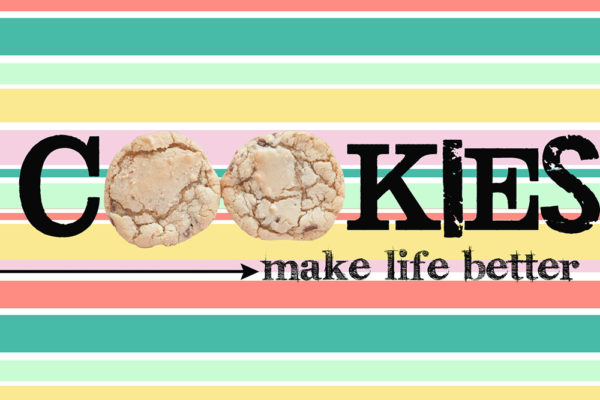 The other day I found some leftover Easter bunnies that were white chocolate. My kids wouldn't eat them since they weren't "normal" chocolate. So I chopped those suckers up and made up some cookies. Now you might not have random white chocolate easter bunnies around your house, but you can use blocks of white chocolate or even you can buy chunks of white chocolate. I was just being resourceful so I could eat some more cookies.
Double Chocolate Chunk Cookies from Just Rhonda
1 cup softened butter
1 cup packed brown sugar
2 eggs
1 tsp Vanilla
1/2 tsp salt
 1 tsp Baking soda
2 1/2 Cups all purpose flour
3 cups mixed milk chocolate and white chocolate chunks*
Preheat your oven to 375 degrees. Cream your butter and sugar in a large mixer bowl. Add in eggs and vanilla and mix well. Add in your salt, baking soda and flour and mix until combined. (Dough is pretty soft!) Stir in your chocolate chunks. Drop onto prepared cookie sheets and bake in  your preheated oven for 8-10 minutes. (Bake them only until the edges just turn slightly brown. If you over bake them they will dry out.) Let them finish cooling on the hot cookies sheets to firm up.
* You can use whatever combo of while or milk chocolate chunks. I used more white one time and more milk chocolate the next.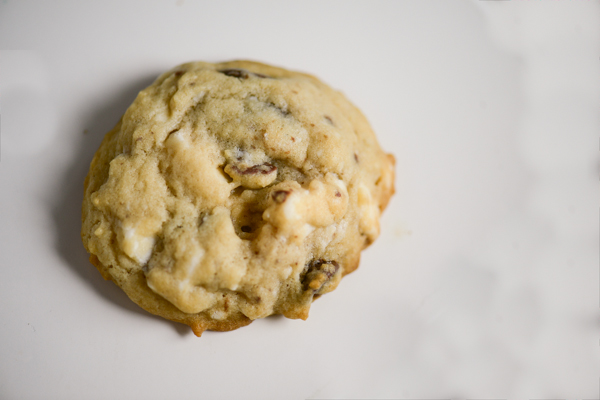 They are really yummy still warm out of the oven with a glass of milk.  If you want you can download that 4×6 cookie picture from the top here and send it along with some freshly baked cookies to your neighbors. Or you can just eat them all yourself. 🙂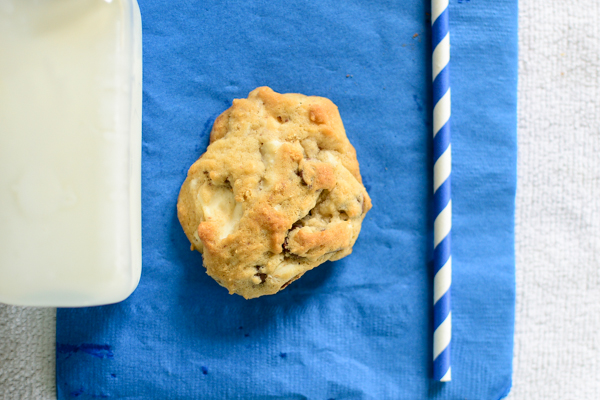 Blog | Facebook | Pinterest | Instagram | Bloglovin'
________________
So yummy, thanks for sharing, Rhonda!  Who doesn't love any kind of chunky cookie!?  Check out all of Rhonda's recipes she's shared with Lolly Jane…
And visit all of Rhonda's tasty recipes on Just Rhonda!  Like her Hawaiian Chocolate Chip Cookies:
and her Chicken Salad:
For more information about this great cook, go HERE.  THANKS, girl!!