Olive Focaccia Bread recipe
Raise your hand if you are intimidated by making homemade bread? Over the last decade I've tried and tested plenty of bread recipes and I'm here to tell you that it's more simple than you think. It's also super satisfying making something from scratch and your house will smell amazing with fresh bread baking in the oven! This Olive Focaccia Bread is the perfect recipe to start with because it doesn't take a whole lot kneaded and the shaped doesn't really matter because you press it into a pan.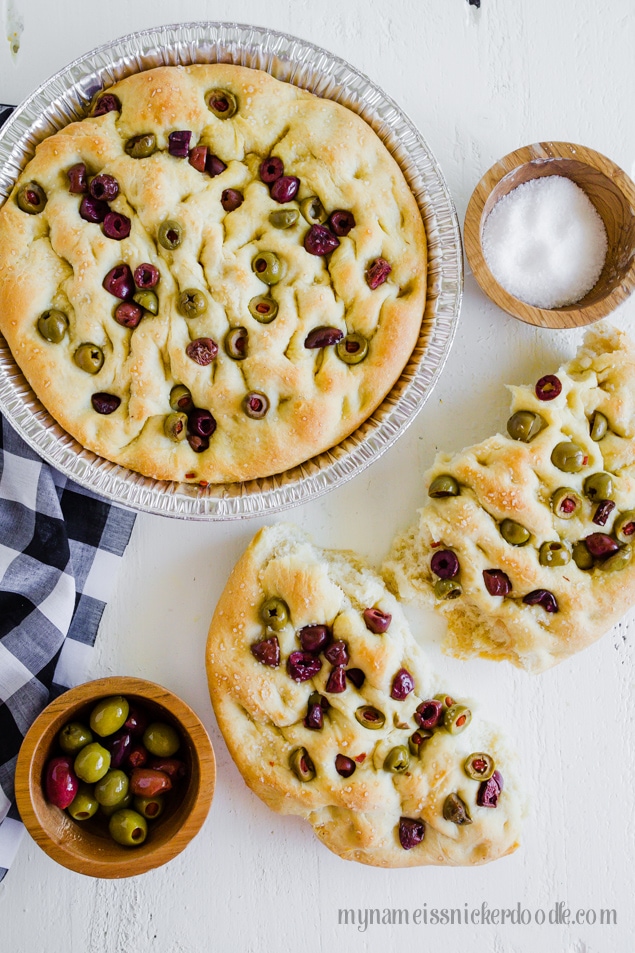 The most common question when making homemade bread is what temperature does the water need to be. I tell everyone is the same temp you would make a baby bottle with. Warm enough to be comforting, but not warm/hot enough that it can't be swallowed.
This bread is super savory with two types of olives and a sprinkling of salt on the top. And let's not forget the yummy drizzle of extra virgin olive oil!
I like to serve this bread any season. It's obviously great served along side a comforting hot pasta meal in the winter. However, it's equally as tasty along side a light salad during the spring or summer.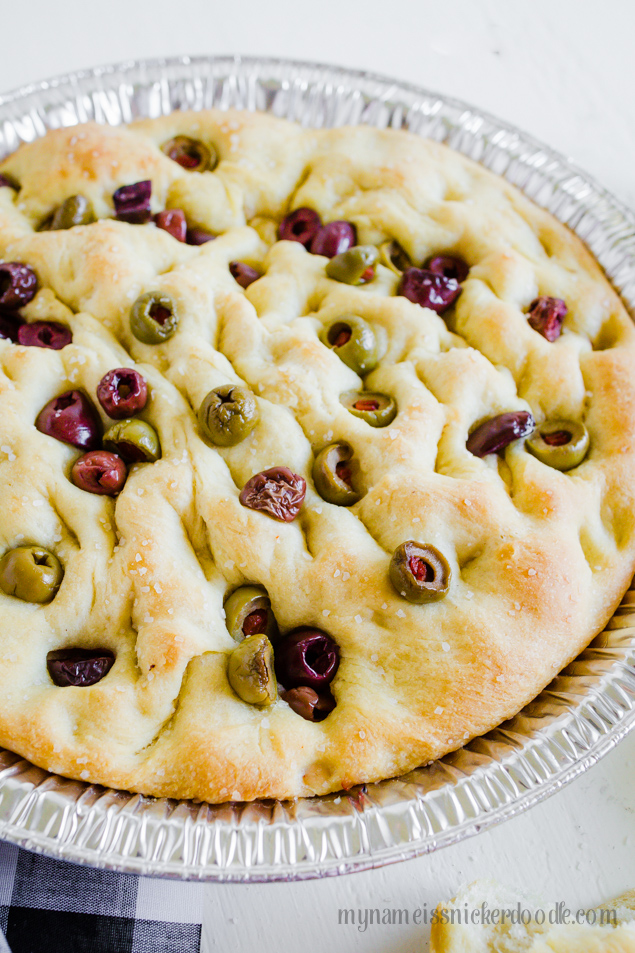 If you have a stand mixer with a dough hook attachment it makes it a whole lot easier, but don't underestimate the power of kneading by hand. It's a wonderful stress and frustration reliever! I used two pie plates to create two separate loaves that could be put at either end of the table for easy access. You can also put the entire recipe into a standard baking sheet (that has sides) and bake it for the same amount of time.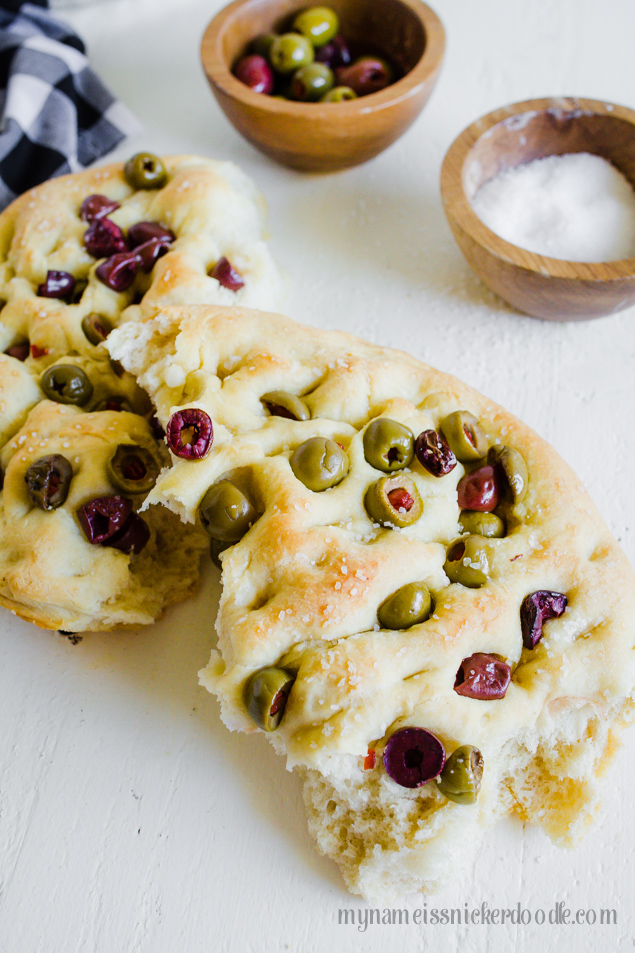 Make sure to check out these other yummy recipes from My Name Is Snickerdoodle like this Classic Potato Salad (Made In The Instant Pot!)