Poppyseed grapefruit loaf
I love grapefruit. I love to have one every morning with some peanut butter toast. It's the perfect way to start the day!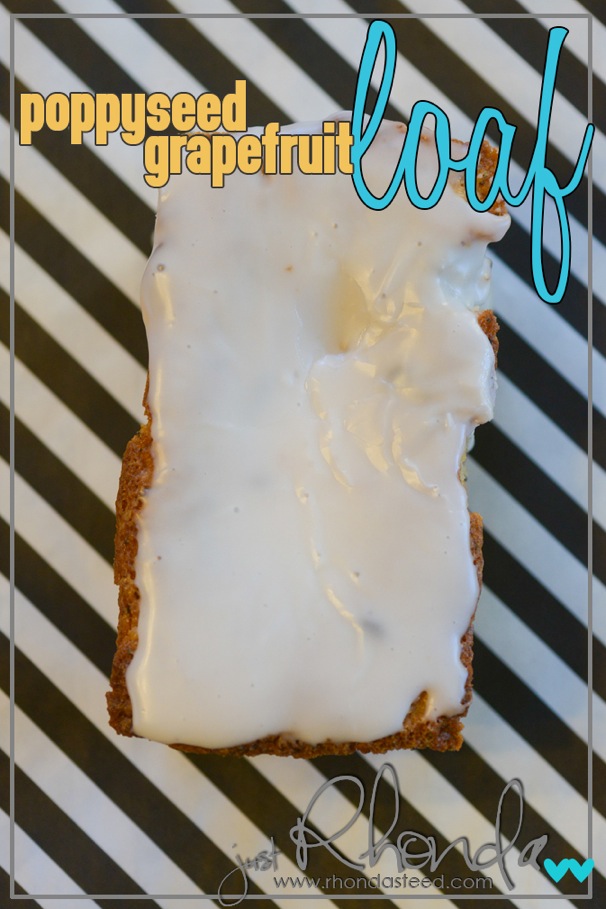 I ended up with a whole case of grapefruit a few months ago and since my hubby isn't really a fan I had a whole lot of grapefruit to eat! I ended up fiddling around with a recipe for lemon loaf from The Barefoot Contessa and ended up with this loaf. The best part is when my hubby tasted this he totally had seconds. He loved it! It's grapefruit but not TOO much grapefruit, (although I'm not sure you can have too much grapefruit!!)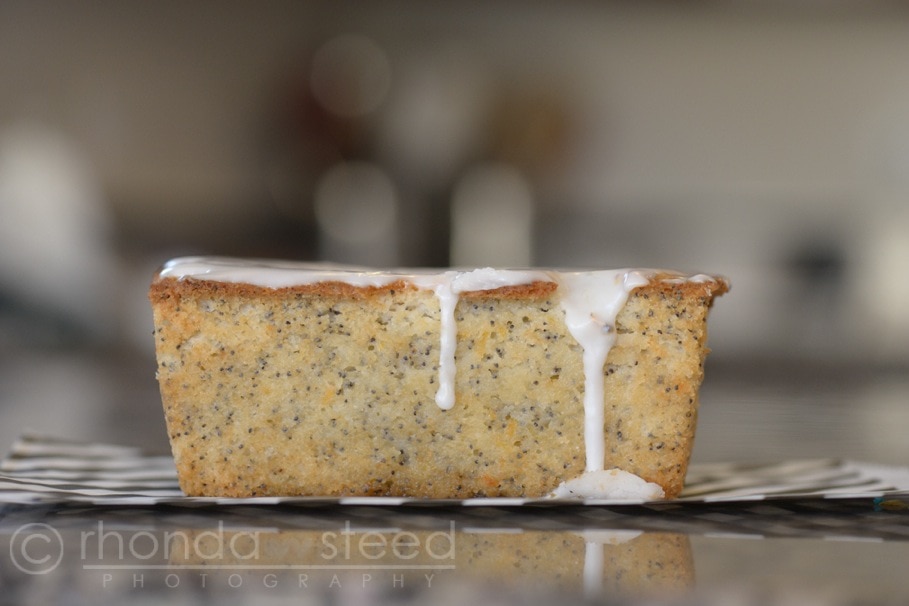 Poppyseed Grapefruit Loaf
Loaf:
3.5 cups all purpose flour
2 tsp baking powder
1/4 tsp salt
2 Tbsp poppy seeds
3 Tbsp grapefruit zest
1 cup butter
2 cups sugar
4 eggs
1/2 cup grapefruit juice
1 cup milk
Glaze:
1/2 cup grapefruit Juice
1/2 cup sugar
Icing:
2 Tbsp Grapefruit juice*
1 Tbsp Grapefruit zest
1 cup icing sugar
1. Make the glaze first. Combine the grapefruit juice and the sugar in a heavy bottomed pot on the stove. Heat up just until the sugar dissolves. Set it aside.
2. Preheat the oven to 350 degrees. Lightly grease two loaf pans.
3. Using a glass measuring cup, mix together the grapefruit juice and milk and set aside. Sift together the flour, baking powder and salt. Set aside. In a large bowl, cream together the butter and sugar. Add the eggs, beating well after each.
4. Stir in the grapefruit zest and poppy seeds. Add the grapefruit and milk mixture.Fold in the sifted flour mixture. Pour into prepared loaf pans.
5. Bake in the preheated ovens until a toothpick in the middle comes out clean, approx. 45-50 minutes. Remove from pans on to a cooling rack upside down. Slowly pour some of the glaze onto the bottom of the hot loaves, letting the glaze soak in. Then let cool.
6. When the loaves are cool, mix together the zest, juice and icing sugar to make an icing. Turn your loaves back over and ice the tops.

A few other loaves to try are Strawberry Loaf and Banana Bread! Enjoy!
Blog | Facebook | Pinterest | Instagram | Bloglovin'
________________
I can hardly wait for grapefruit season coming up… we love grapefruit! (Especially in baked goods like Rhonda's recipe + our pink grapefruit sandwich cookies!) Some of Rhonda's other delish breakfast recipes include her banana bread waffles: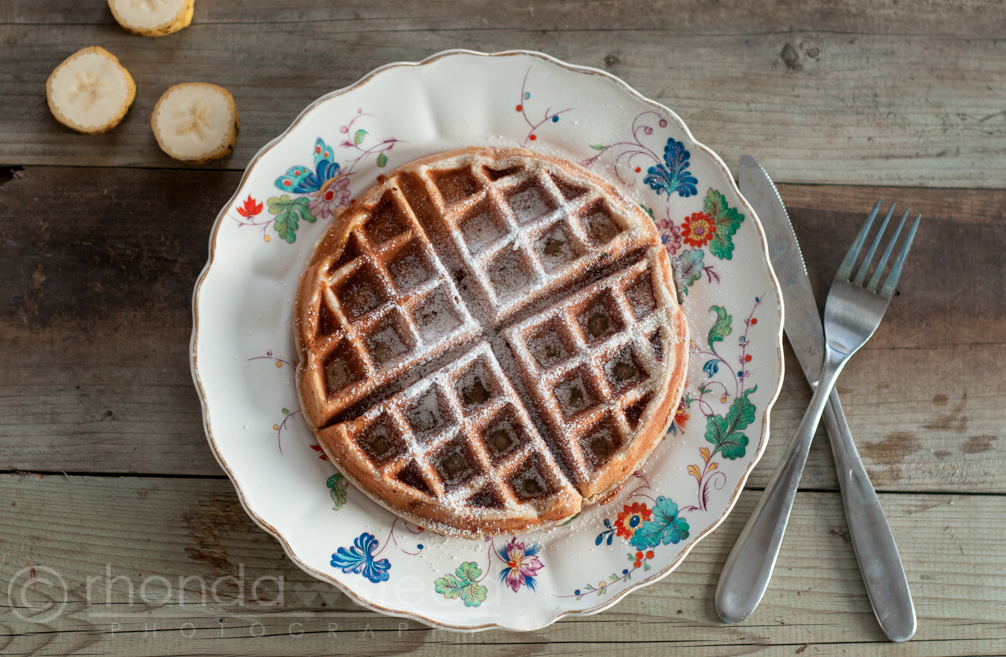 Banana blueberry lemon muffins: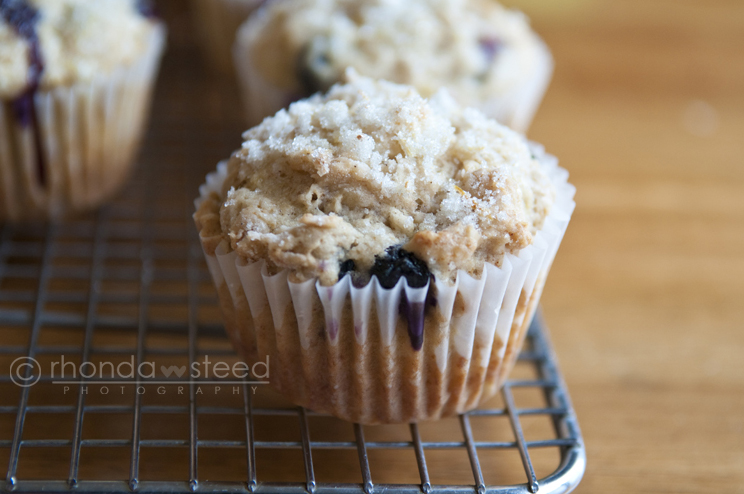 Be sure to stop by to see ALL of her tasty creations here and browse her gorgeous photography here while you're at it! Thank you for being here today, Rhonda! 🙂