Having the right items in your room during bed rest is key to getting through it… with these must-haves, you might even enjoy it!
While being on bed rest is not a choice, you can make the experience more comfortable for yourself. Having the right items in your room and easily reachable can make your extended stay more enjoyable… and you may actually LIKE staying in bed!
Must-have Items for Bed Rest
I had a scare with cervical cancer (read my story and be sure to get your screenings!) As a result, I knew a month in advance I would have a total hysterectomy… followed by a 6 week recovery. I spent those weeks "nesting", specifically focusing on my bedroom where I would spend so much time recuperating.
From suggestions of others, as well as my own experience so far, here is a combination of must-have items for a successful bed rest: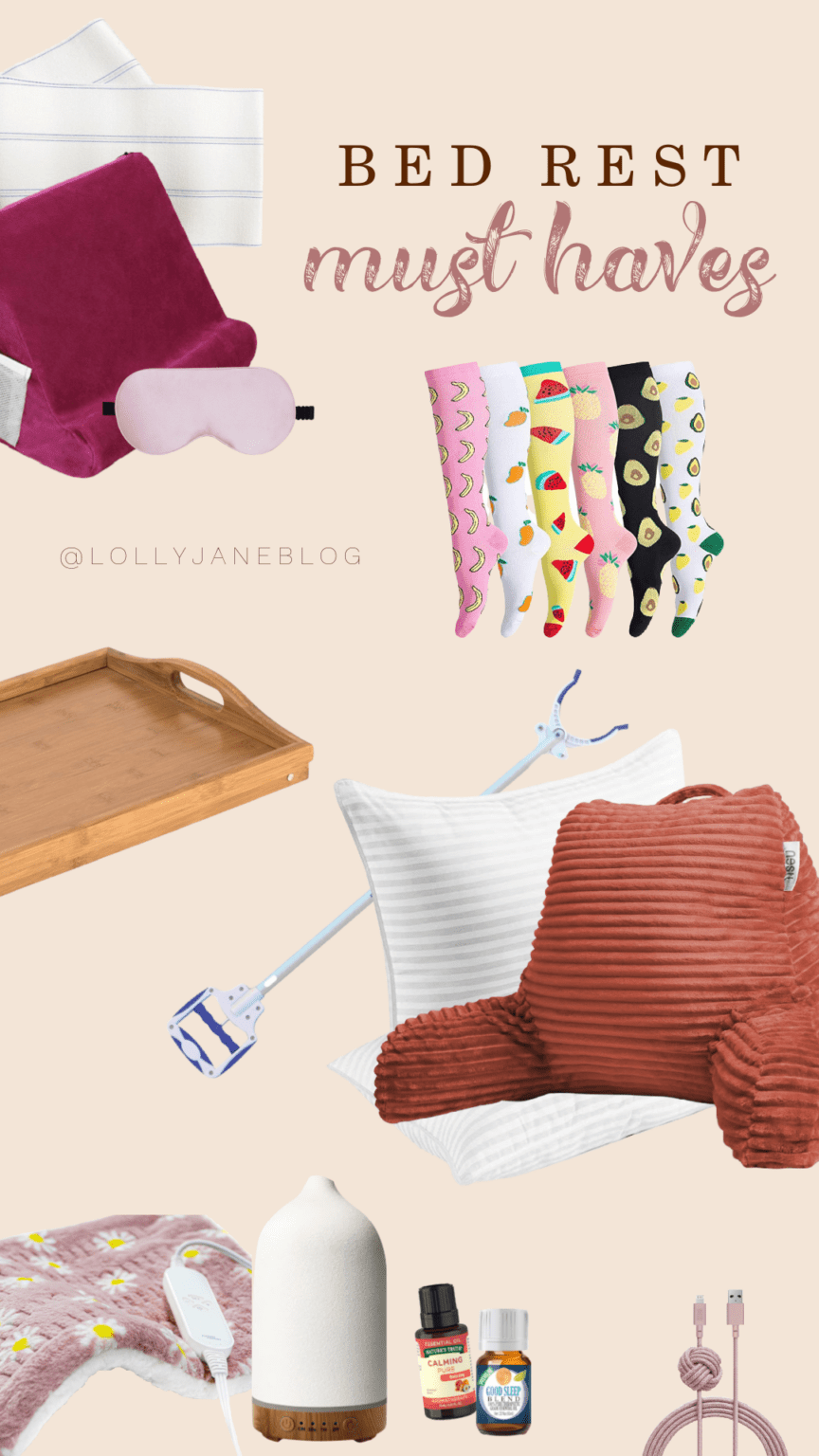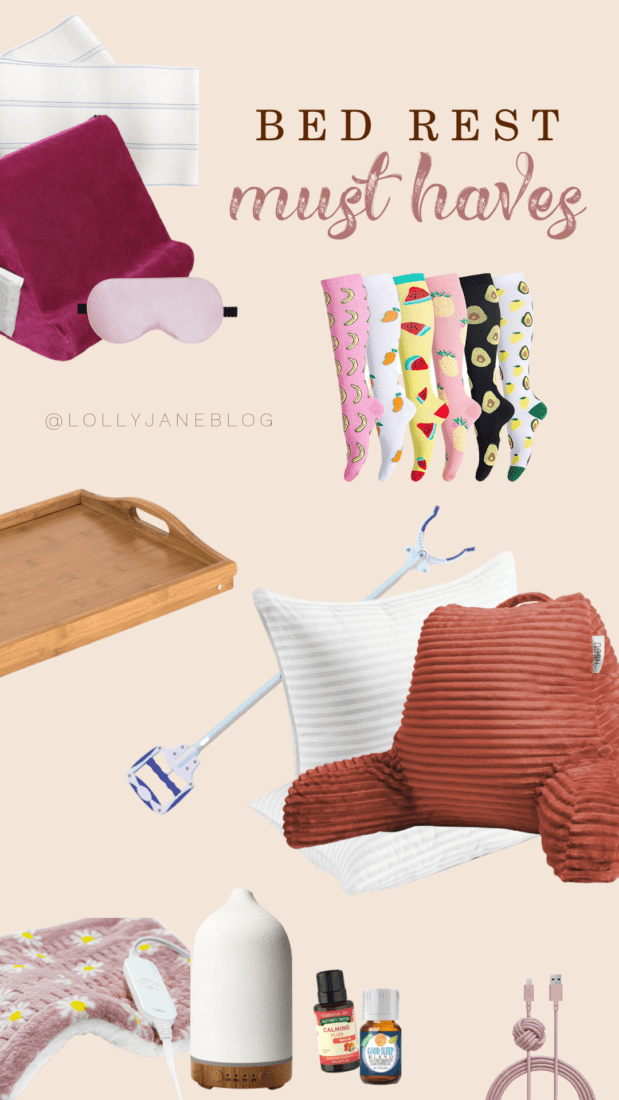 As someone currently on bed rest, these are tried and true items that have made my "stay" more enjoyable! As always, we appreciate you purchasing through our links (at no extra cost to you!) so we can keep providing free content. 🙂
Pillows to use during Bed Rest
Pillows are one of the most important items to have while in bed rest. They can make or break your comfort level so it's important that you choose a pillow that is soft and comfortable but also supportive. I use a gel cooling pillow (220K positive reviews!) for my head while sleeping at night in addition to a body pillow. For daytime, I preferred a reading pillow. These XL wedge pillows look sturdy and is great for for you and a partner!
Tips for helping someone on best rest
Since being on bed rest, I've been so humbled at how many people take the time to cheer me up, check on me or even feed my little family. The first few days after my surgery were naturally the hardest with limited movement and not feeling well, those check-in's were so appreciated!
Here are a few ways you can make bed rest easier for a friend or love one:
How to make bed rest easier for a friend or loved one
We would love to hear from your own experience what we can add, feel free to leave a comment below!