DIY painted planted plastic succulents
We know, we know… you've seen mason jar painted succulents on our site already. We know, remember? 😉 Well we just wanted to A) Show off our fab Dollar Tree finds… plastic succulents. For one dollar. Holla!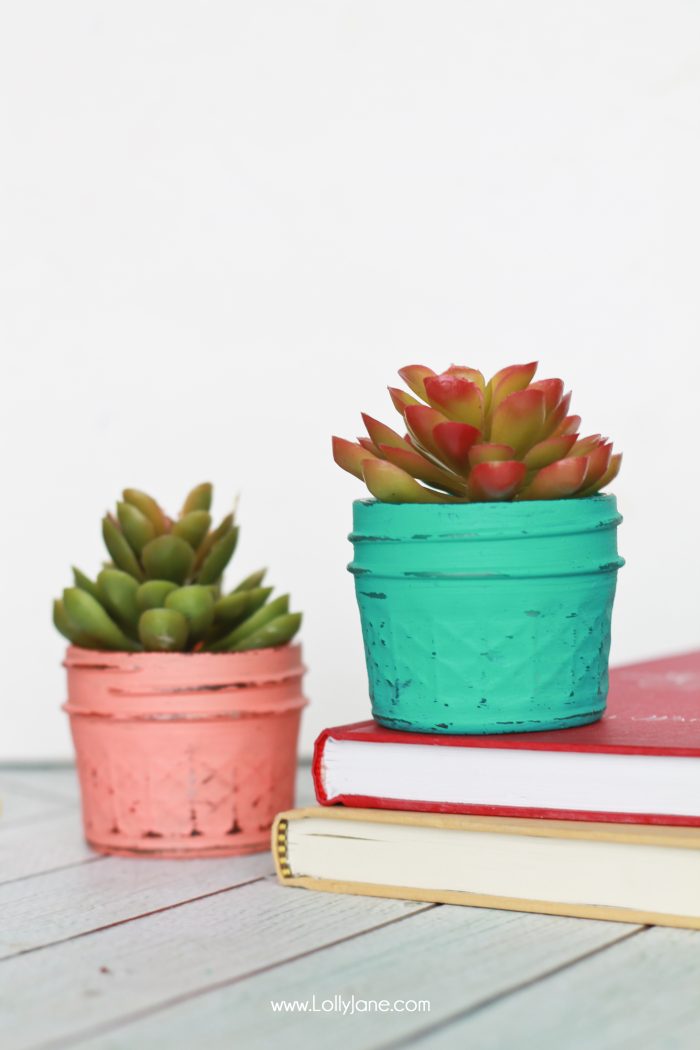 B) We snagged some cute heart picks and, paired with cute Natalie Creates flags, we've created an easy Valentine teacher gift. For less than $5. Word.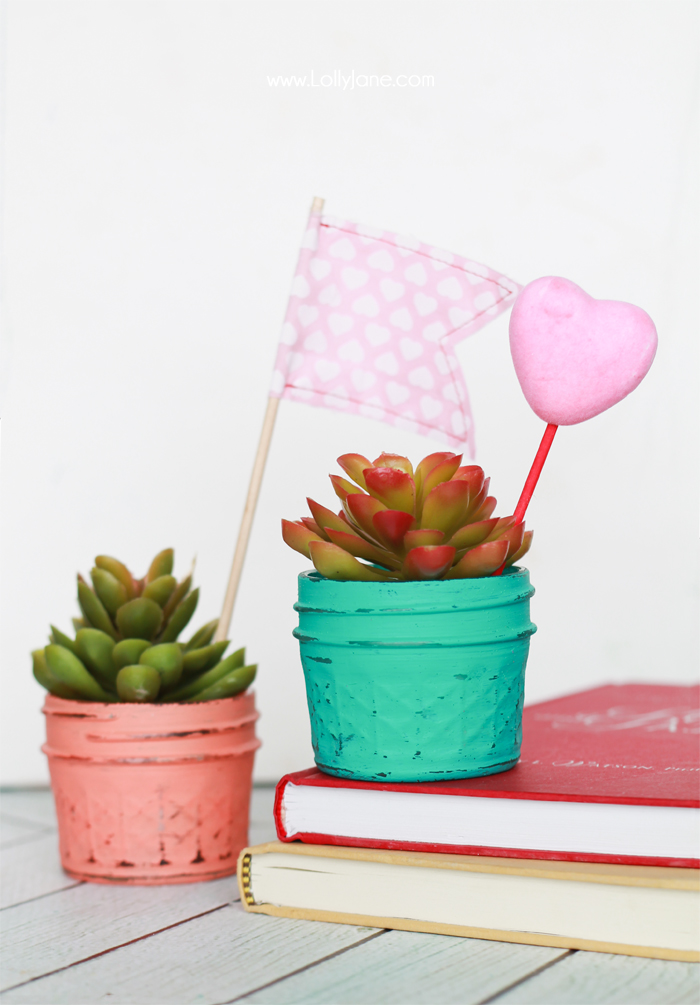 We love us some tufted mason jars (okay, they're technically called 4 oz. Ball brand jelly jars) but anyway they are just so cute and we have a whole slew of them ready to paint and add succulents to all day long. Furrealz. We are borderline obsessed with this combo!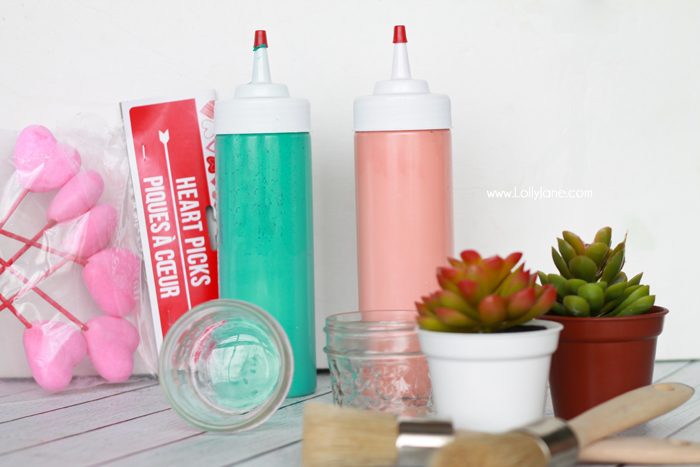 To make your own you'll need a handful of items:
latex paint of choice in your fave color(s)
plastic succulents
flags are optional but are definitely cute!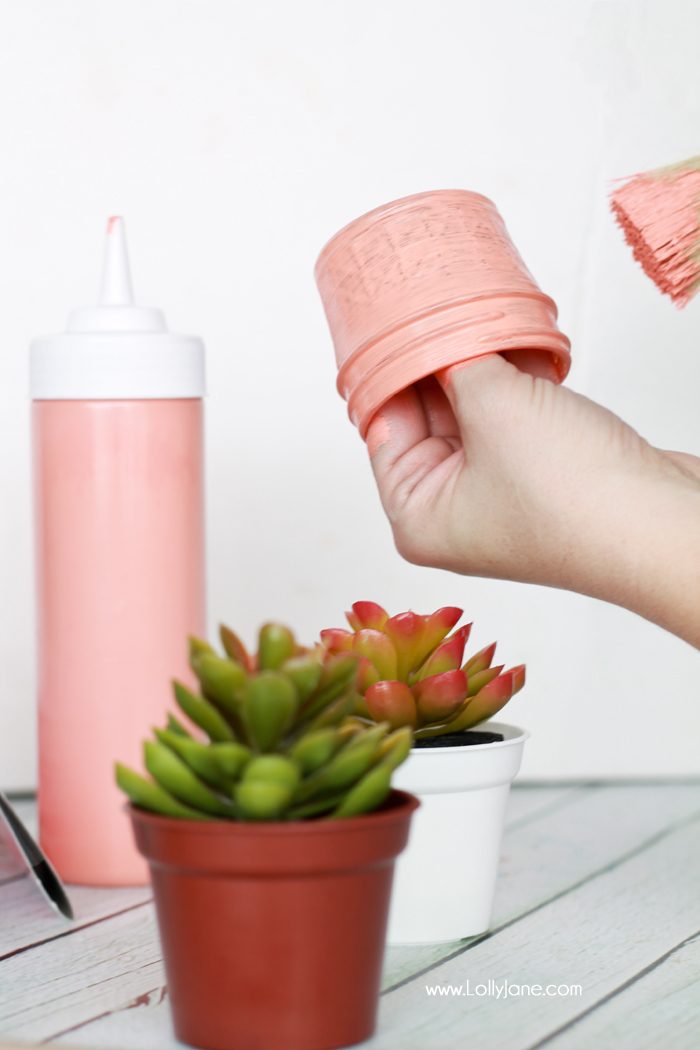 1. Start by brushing on your paint (you can see how to mix the chalky paint powder, BB Frosch, into the paint here) and with this awesomely amazing chalk powder, you only need one coat.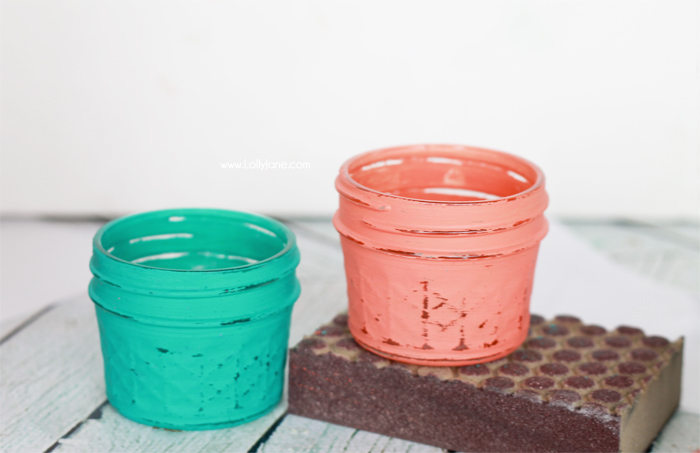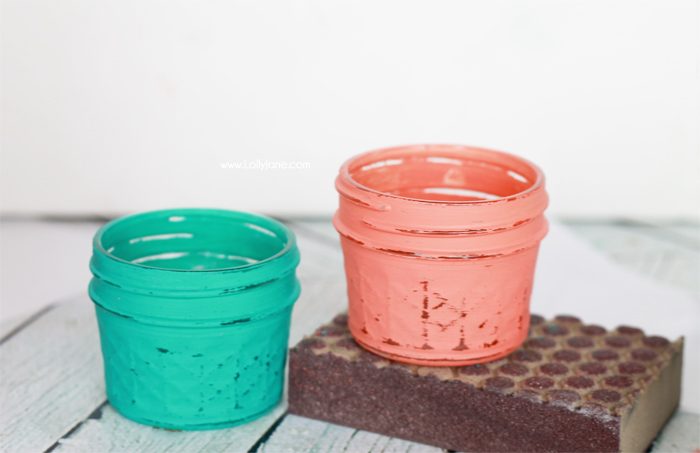 2. Once paint is dry, lightly sand until desired amount of distress, (can you ever distress TOO much? We say no!)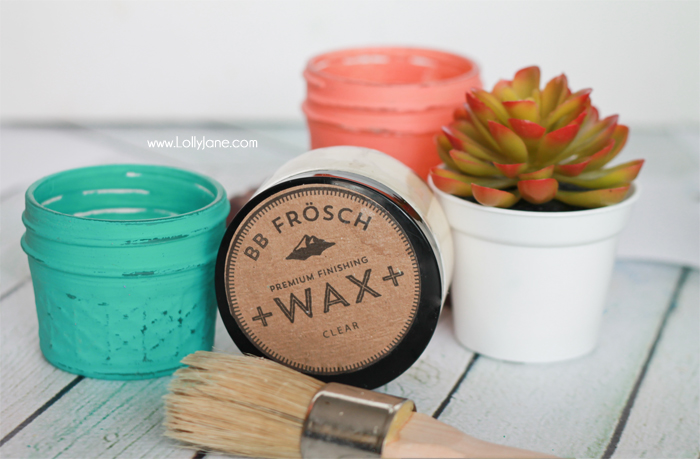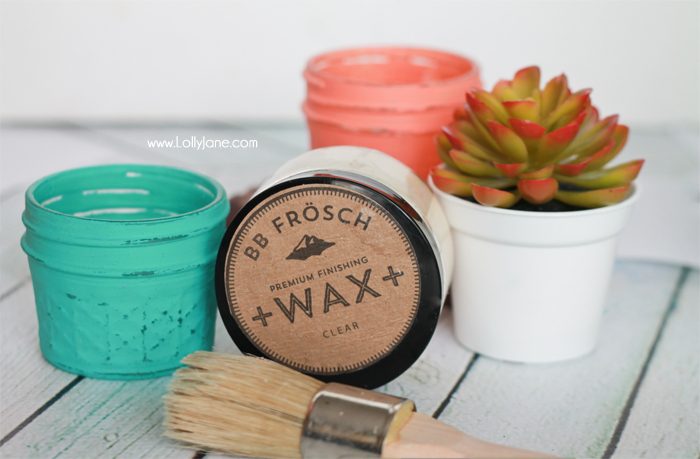 3. Wax painted jars to secure the paint to glass forever. Done and done!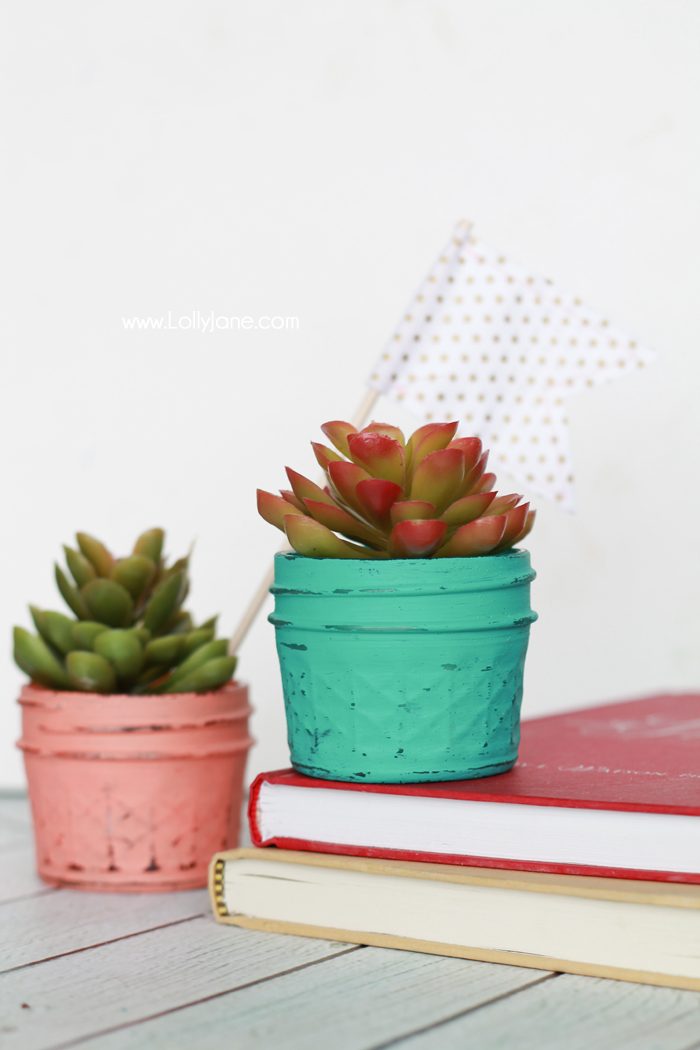 If you want to embellish a bit, pop a cute flag in the "soil" of the Dollar Tree succulent (aka: black styrofoam.) For a Valentine's Day gift, you can stick the heart picks, (also a dollar store find,) right into the "soil" as well. Super cute teacher appreciation gift that won't die when teacher is on break! Yay!
Check out more DIY succulent projects like our Faux Concrete Gold-Dipped Succulent Planter, Original Painted Mason Jars + a Christmas version of Glitter Painted Potted Succulents.