DIY mason jar succulent pots
Can you believe we've never DIY'd with succulents before? We are brand new to the succulent craze but spied the cutest potted ones put together by Home Depot at the recent SNAP conference and we were motivated to pot our own so, we gave it a go! Without further adieu, here's our painted mason jars succulent pots,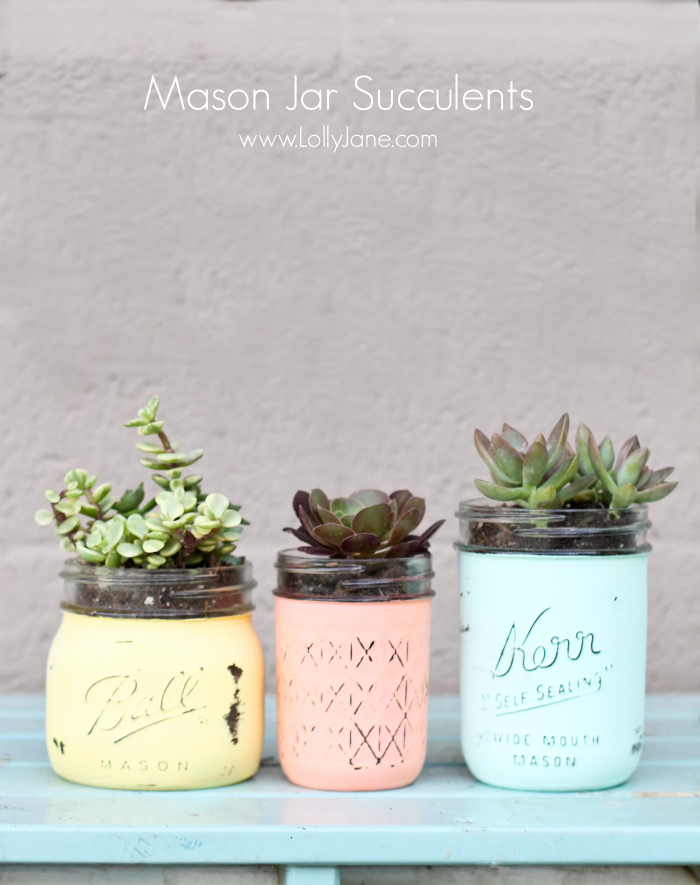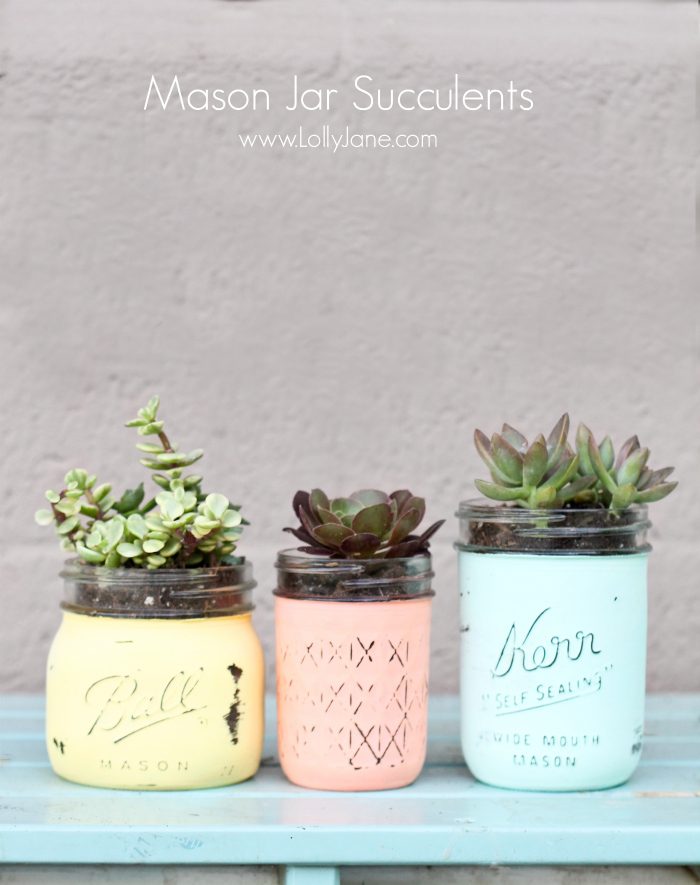 …including free printable gift tags- perfect for Mothers Day or for teacher appreciation week!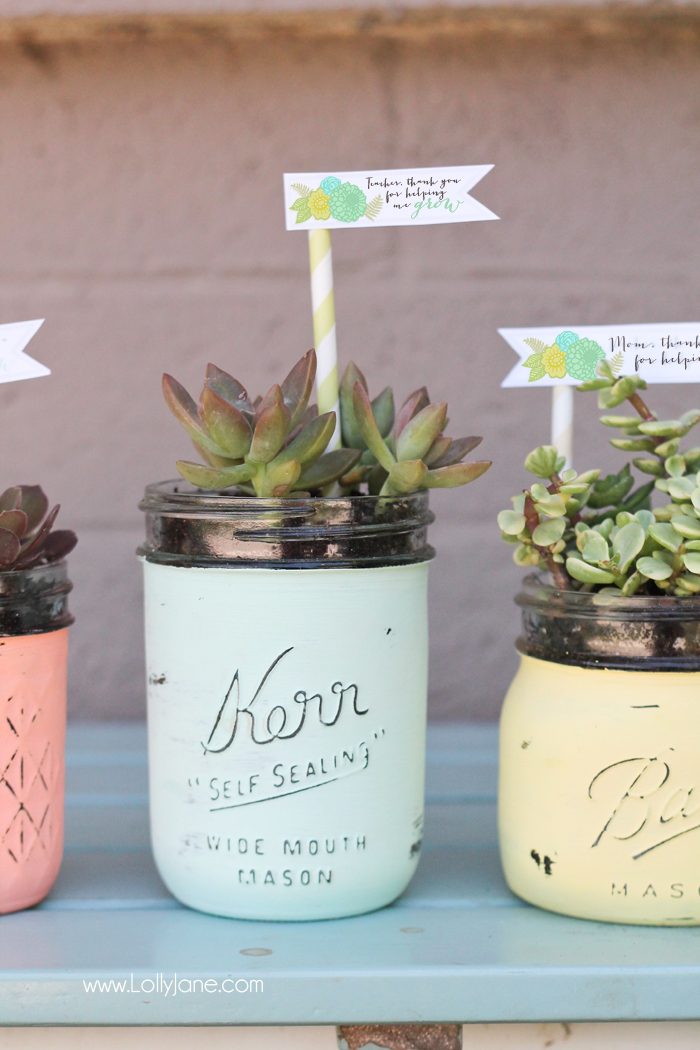 We snagged these pretties at Home Depot for just $1.99 each. Love the variety!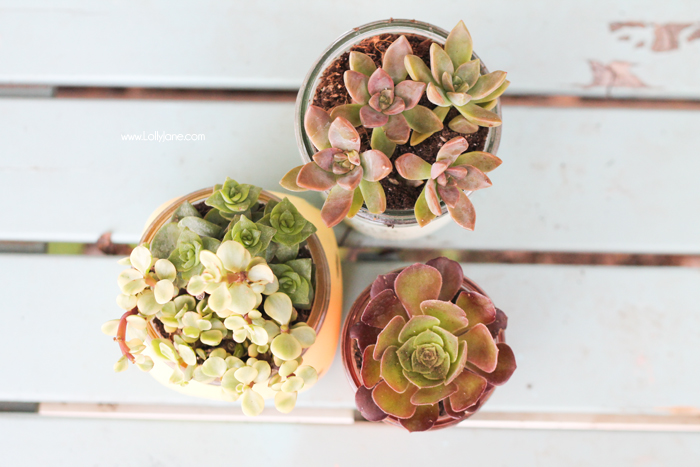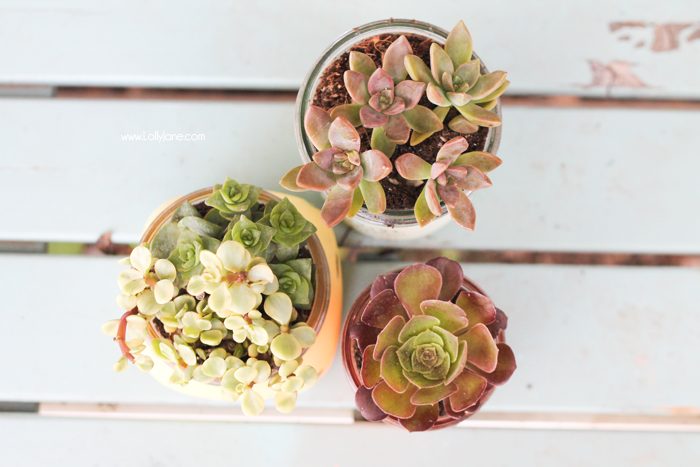 They come in cute little black pots. We're saving these for a future DIY! 😉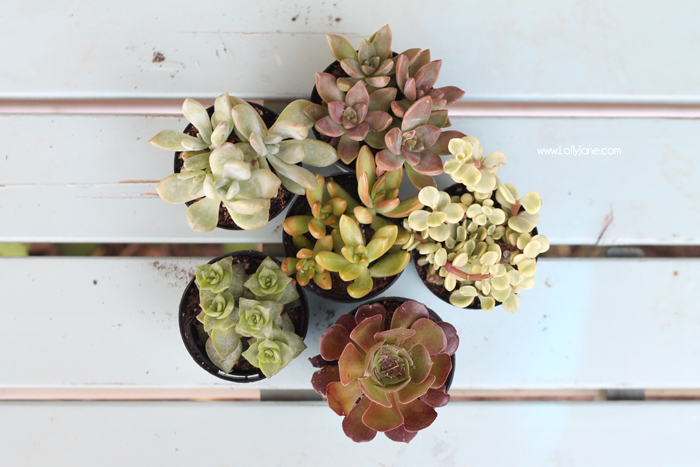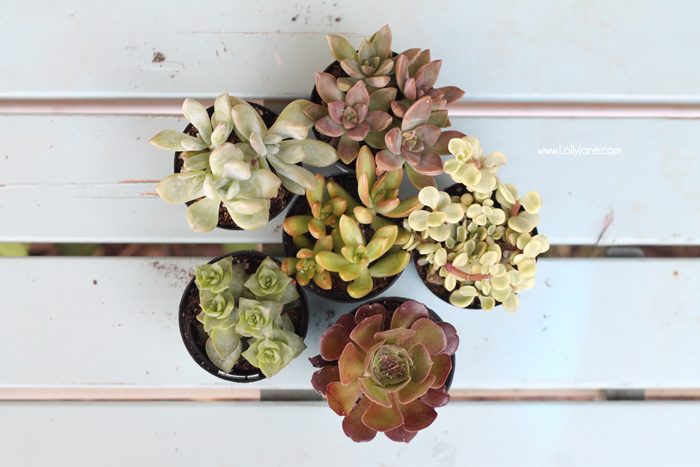 We rounded up a few stray mason/glass jars and paired them with 3 of our fav chalky paint hues by DecoArt. We've included some (affiliate) links so you can easily make your own.
Supply list: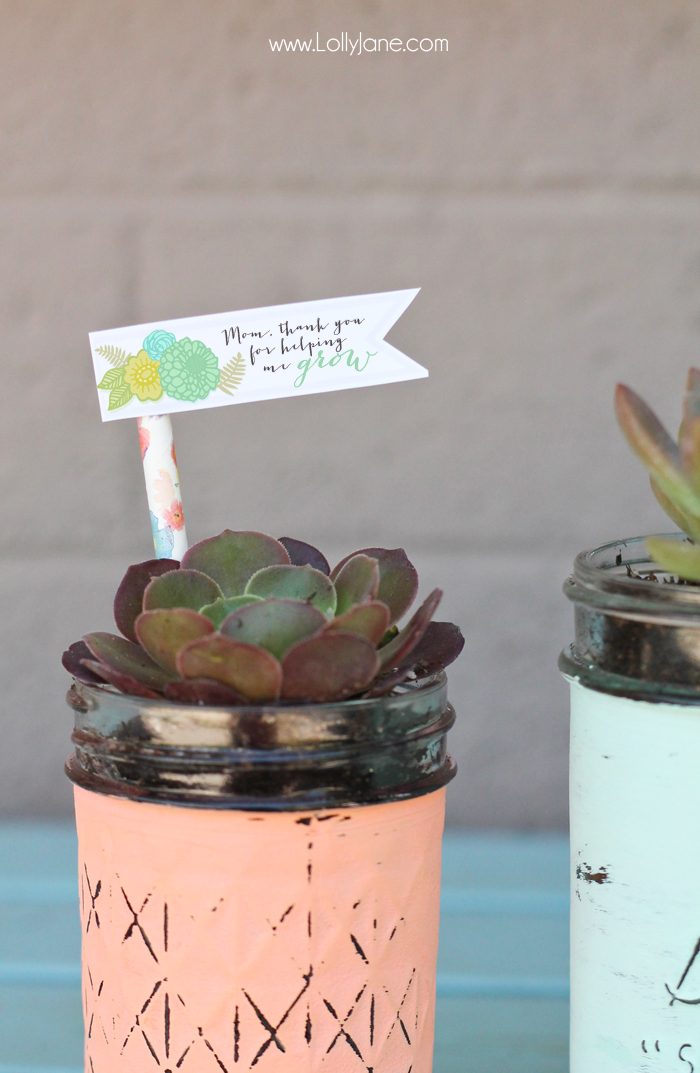 Free tags:
Colors Used:
Check out DecoArt's full line of colors, we used Delicate (yellow), Smitten (coral) and Refreshing (green). They have a great sealer too. We've used their products many times, click through to see all of our DecoArt projects on our site. We also contribute to their blog, lots of inspiration to visit!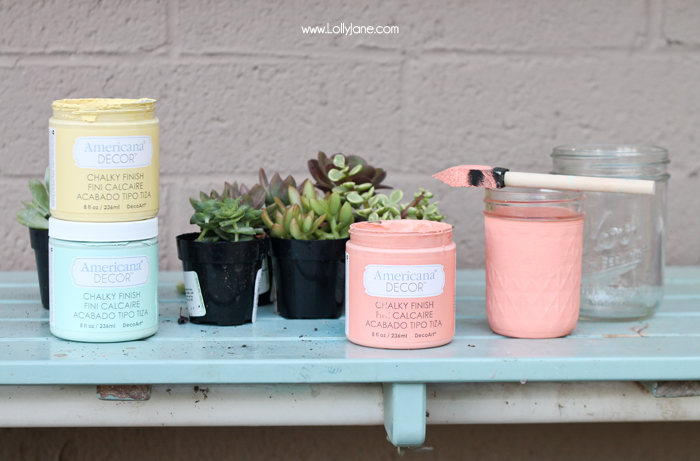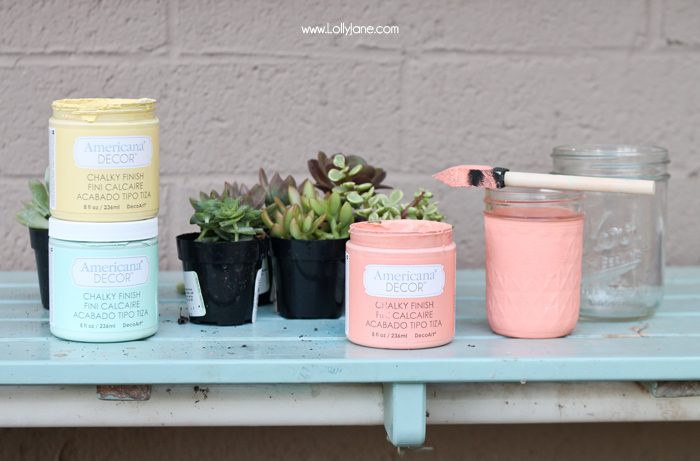 Love how easy the chalky paint goes on and sticks to the glass. We almost always use foam brushes with chalky paint, btw, it has a super smooth finish!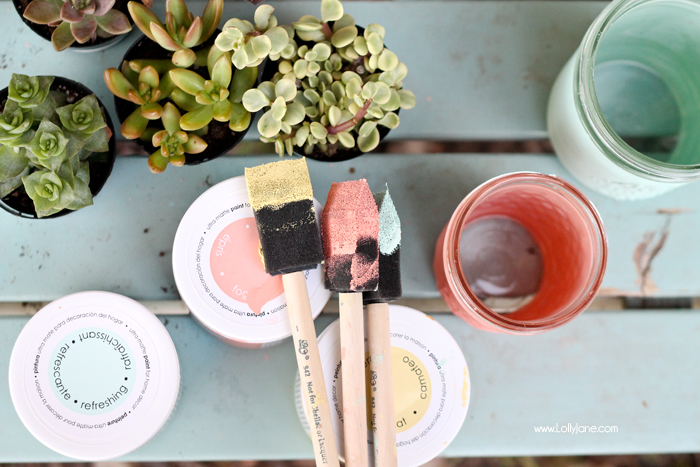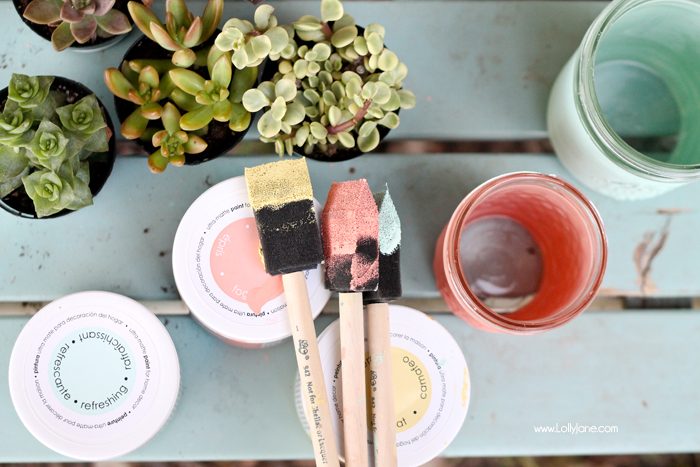 True to Lolly Jane style, we used a sanding block to distress the jars (similar to our craft mason jars here.)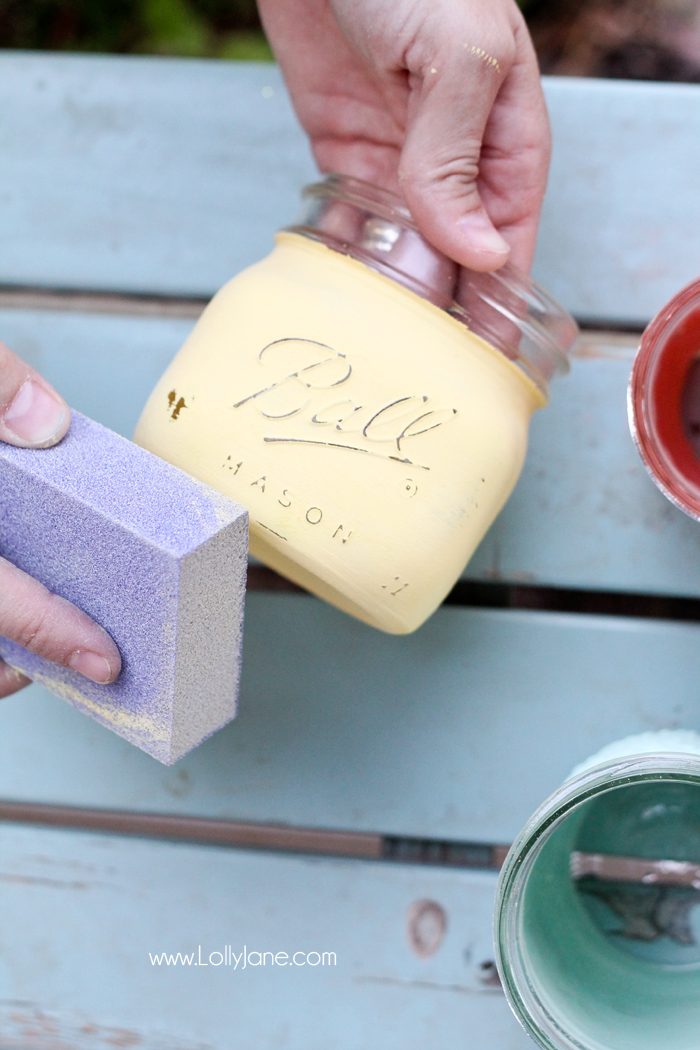 Simply fill with potting soil and move the succulents to their new home!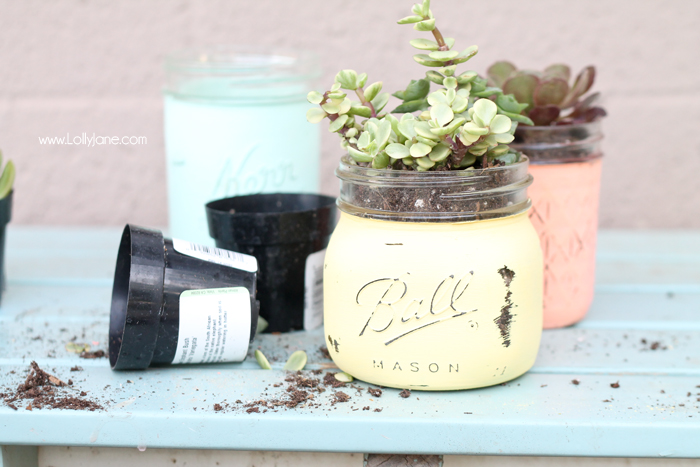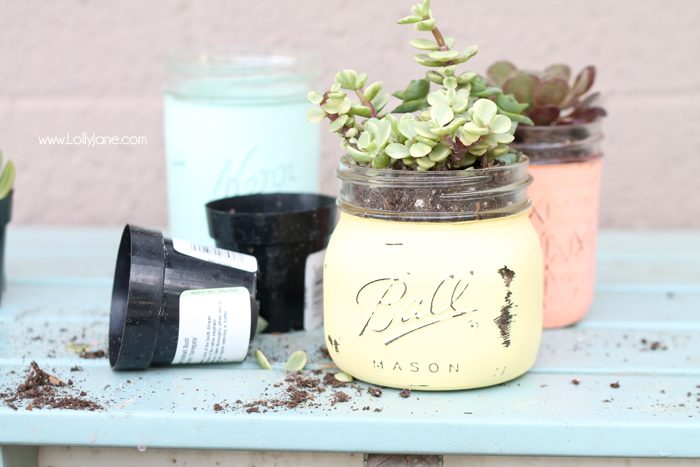 LOVE how low maintenance these are = no draining necessary, yay! (Let's see if we can keep them alive, lol!)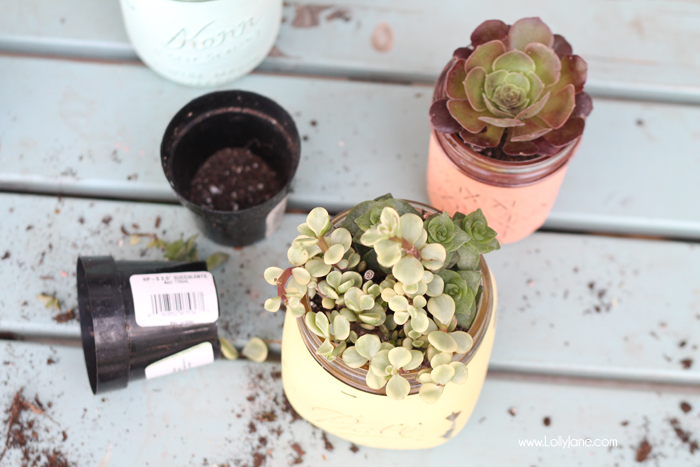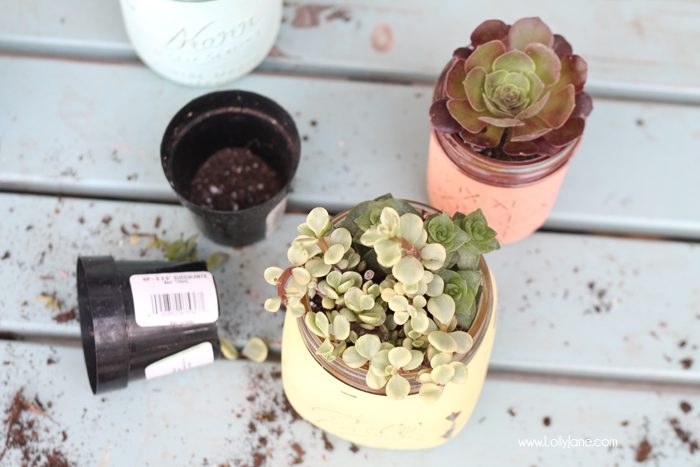 Cute!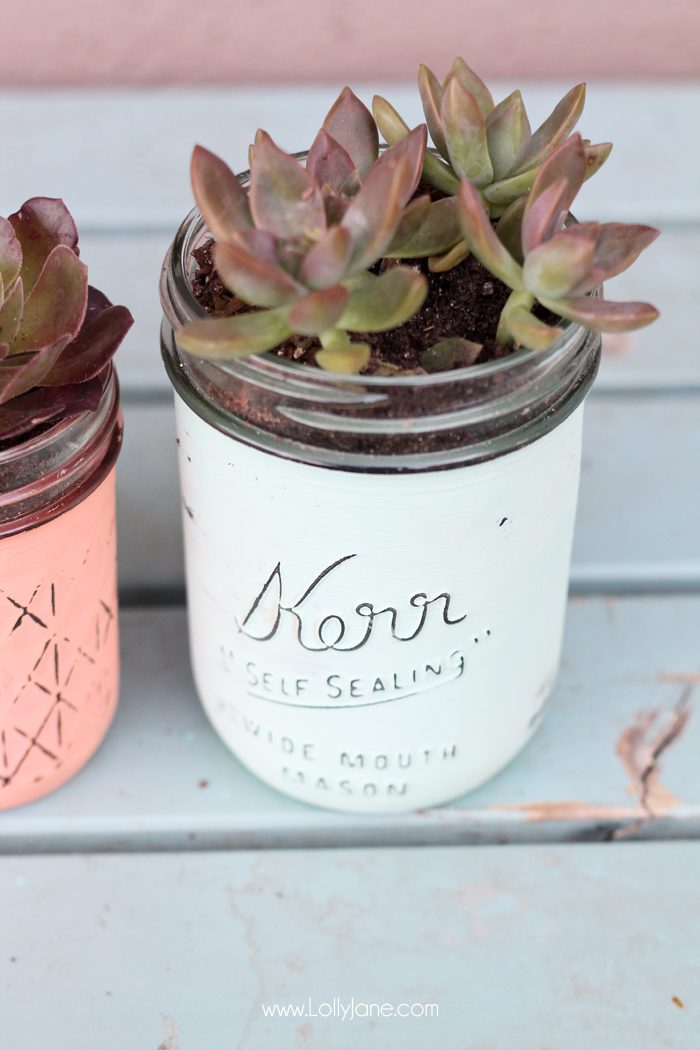 Such a fun way to display these little suckers, right? What were we posting about again? Oh yeah! HA! So we plugged a cute gift tag on these (just a skewer w/ washi tape on the back) and they're now the PERFECT Mothers Day or Teacher Appreciation gift!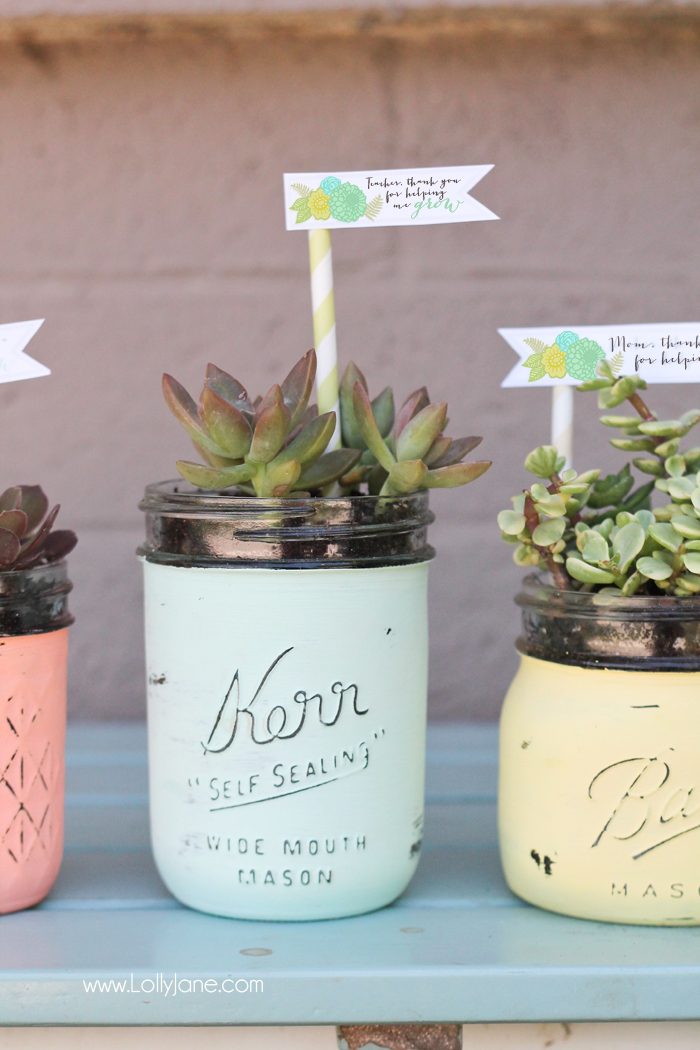 Here's a closer look at the Mothers Day gift tags, (the teacher tags just replace Mom with Teacher):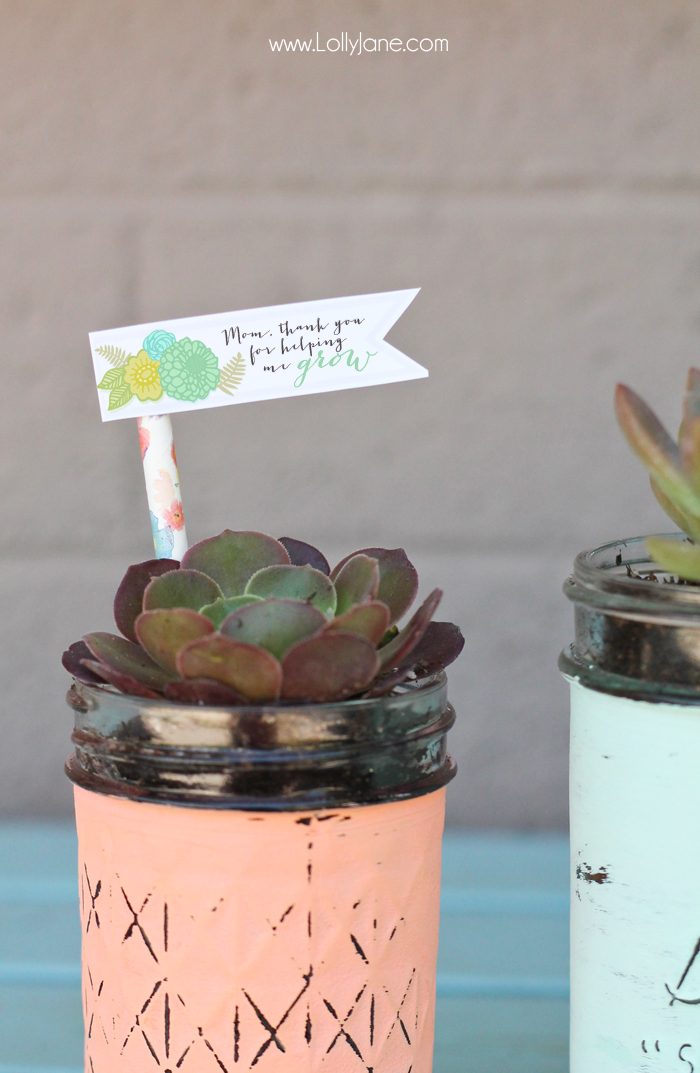 Please pin so your friends can make these too (: