fruit snack Valentine's free printables
It's almost Valentine's Day and if you're like us, you're scrambling for last minute Valentine's Day treats that aren't high in sugar and don't require hours of baking, making or assembling. We've got the perfect idea for you! Grab a box or two of Mott's fruit snacks or fruit rolls up, print our free tags, attach and send with your kiddo to school. EASY! No hard work or sweating required!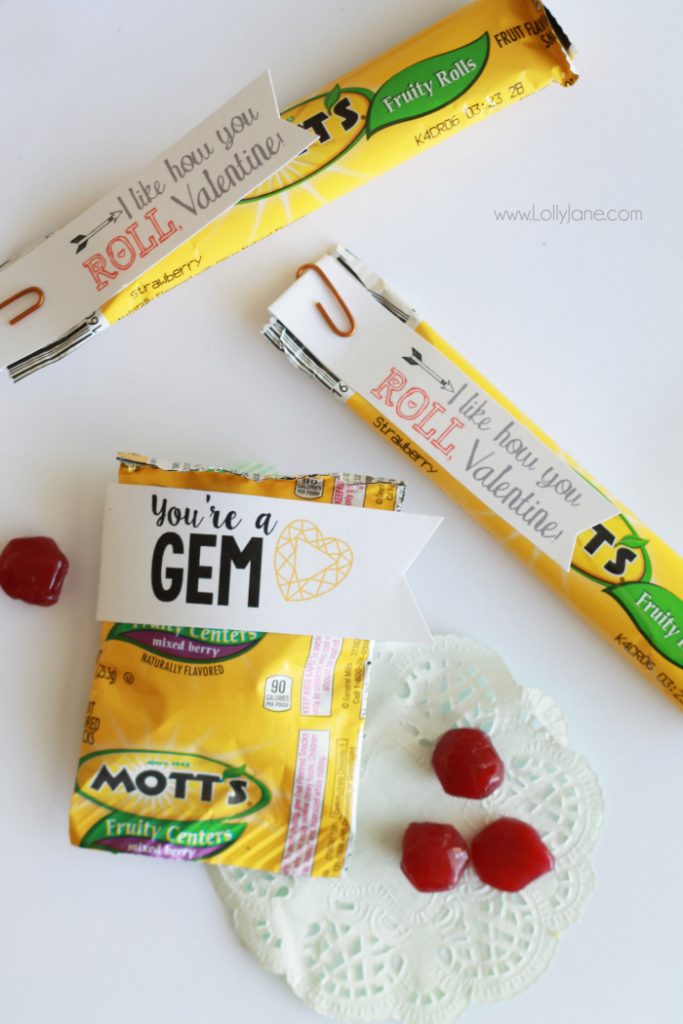 Mott's just launched two NEW fruit snack options – made with colors and flavors from natural sources – that are fun for kids and convenient for moms: Mott's Fruity Centers and Mott's Fruity Rolls. Check out what we made with the yummy Fruity Centers: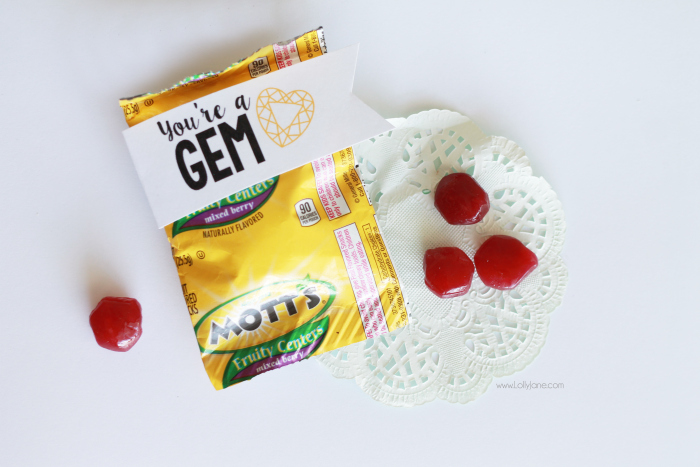 |Download You're a Gem free tag printable.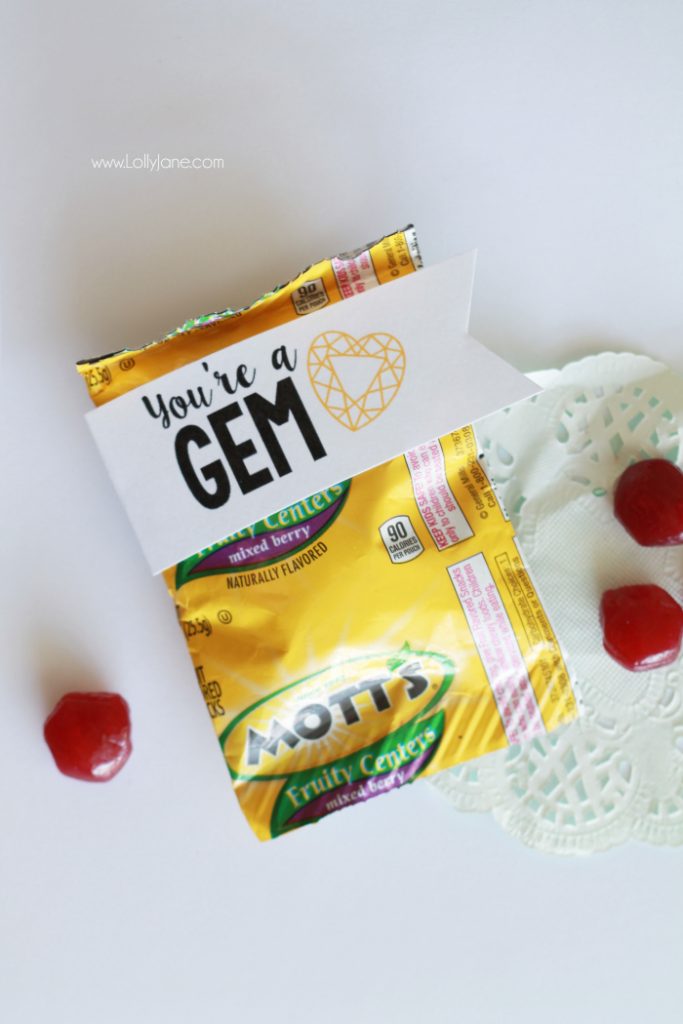 And how cute did these Mott's Fruity Rolls turn out?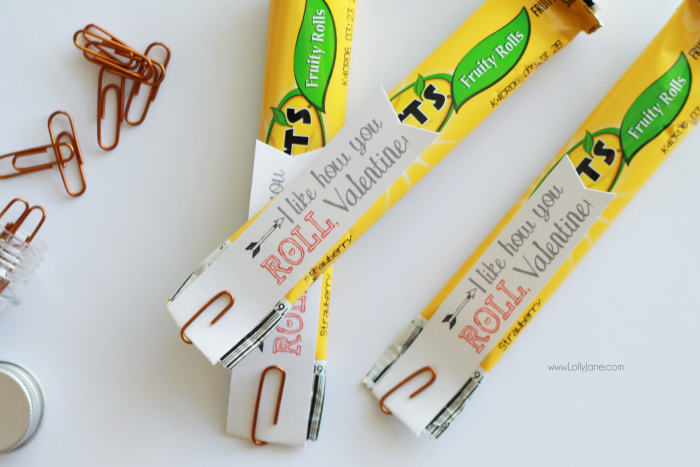 |Download I Like How you Roll, Valetine free tag printable.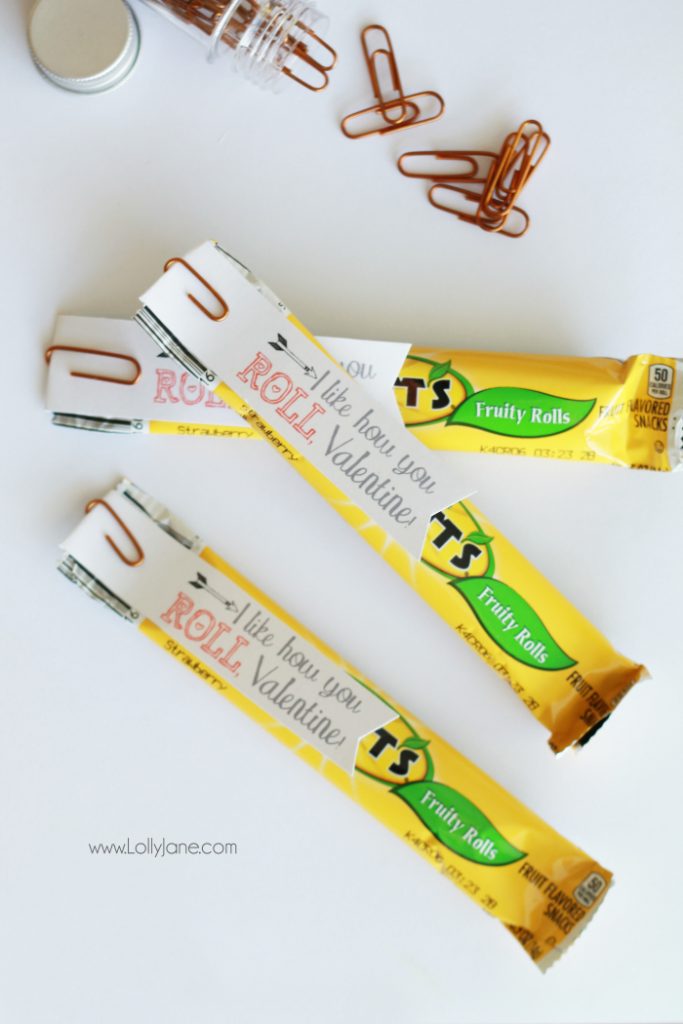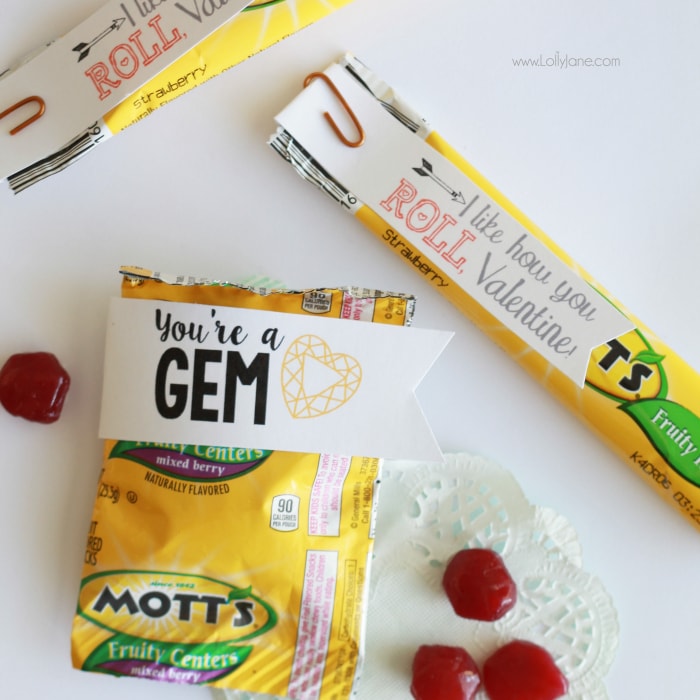 These are just plain fun to throw in your in your kiddo's lunch too! Here are a few ways you can "win" at snack time:
Make it FUN: Kids adore eating fruit, it's sweet so it's appealing. Dress up their fruit like Kiki Comin did.
Food Face Plates are cute, kids will be more enticed to see what's under their food.
What is it about muffin tins that make it easier to eat? Here are 24 awesome muffin tin recipes to try!
Ants on a Log was always fun for us to eat growing up, try these adult friendly ideas that your kids will love to try!
Make it a game. This Dinner Winner game is a winner in our book!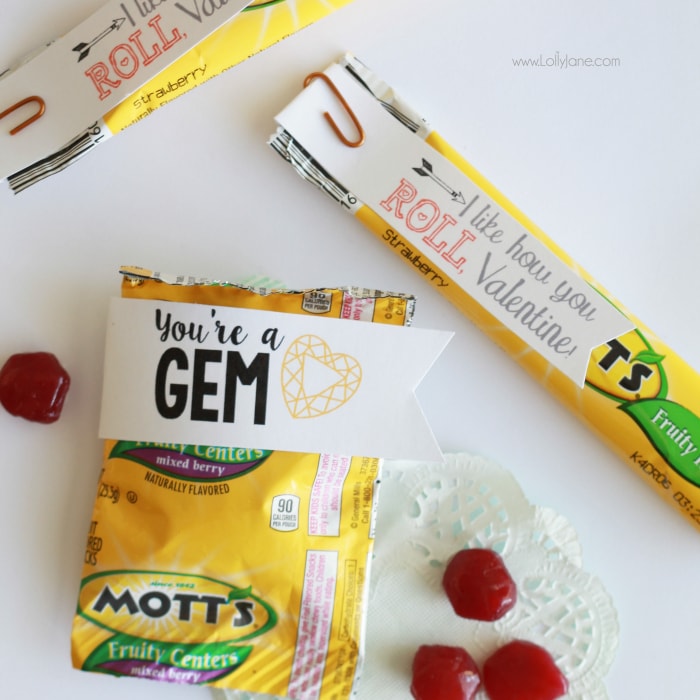 Whether packing school lunches in the morning or providing snacks for after-school activities, new Mott's Fruity Rolls and Mott's Fruity Centers are easy wins for mom. These new snacks fun for kids and made with the colors and flavors from natural sources that moms will also love. Need more ideas? Check out these 20+ healthy kid snack ideas,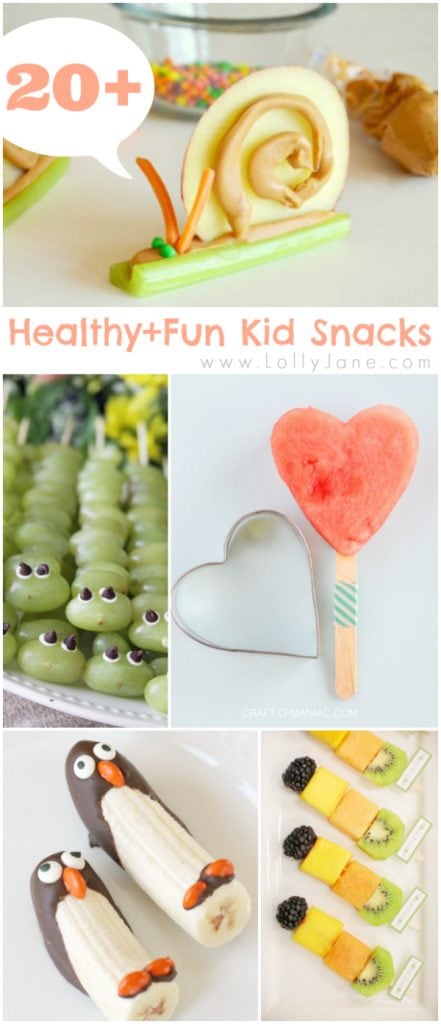 Plus all of our yummy recipes! Big thanks to Mott's for sending us some fun treats to try! Mott's has been using the delicious goodness of fruit to bring great tasting snacks to the whole family. | We were compensated for this post and given samples to try and as always, opinions are our own. Check out our disclosure. Thanks for supporting companies that keep LJ rockin' and rollin'