Last year antler art was all. the. rage. From signs to faux heads to real heads to glittered, painted and decorated antlers, they were HOT! And, we are so happy that antler art is surely becoming a trend to stay. We created a simple antler printable, fall style. We lovely love love printables because it takes a lot of guess work for decorating during the changing seasons. Just hang and enjoy, my deer! (See what we did there? lol!)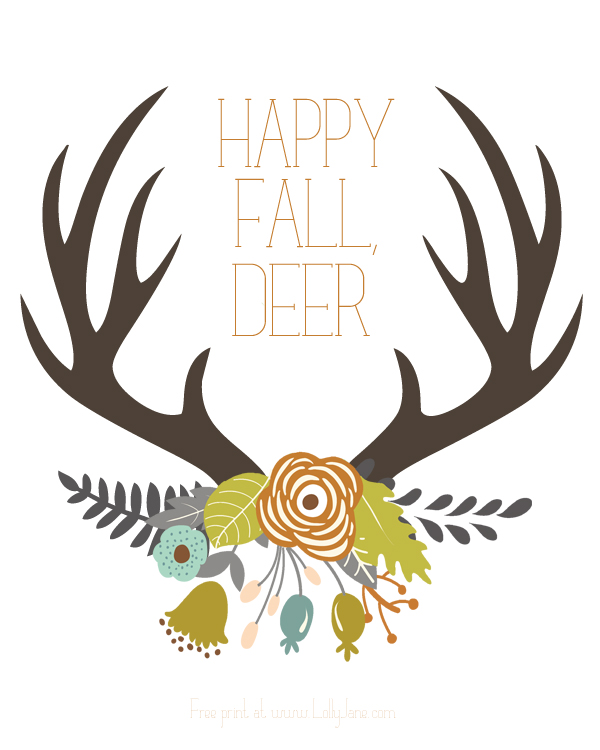 This is a easy and nearly free project, which is our favorite kind of decor! We love the "Happy fall, deer" saying paired with autumn colors… here's a peek with it framed in white:
Download either style here: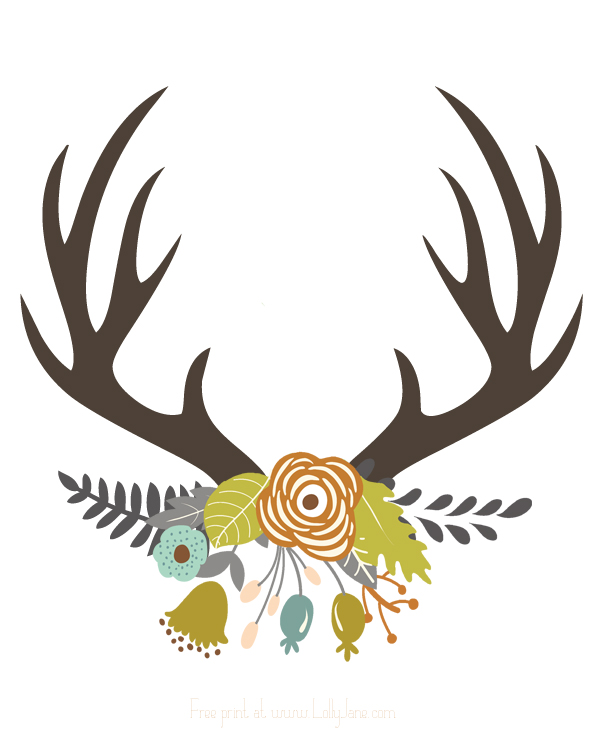 Be sure to check out more free printables or more autumn ideas like our easy fall wreath, 11 free autumn fonts to make your own printables or our faux aged canning ring pumpkin.