DIY embroidery hoop spheres
If you've ever seen our craft room, you would have noticed our collection of embroidery hoops aaaand since we have a bunch of tacks left over from Kelli's Restoration Hardware vintage industrial letter knock off project, I decided to combine the stash of hoops with the tacks and whipped up what turned into a few embroidery hoop spheres in no time!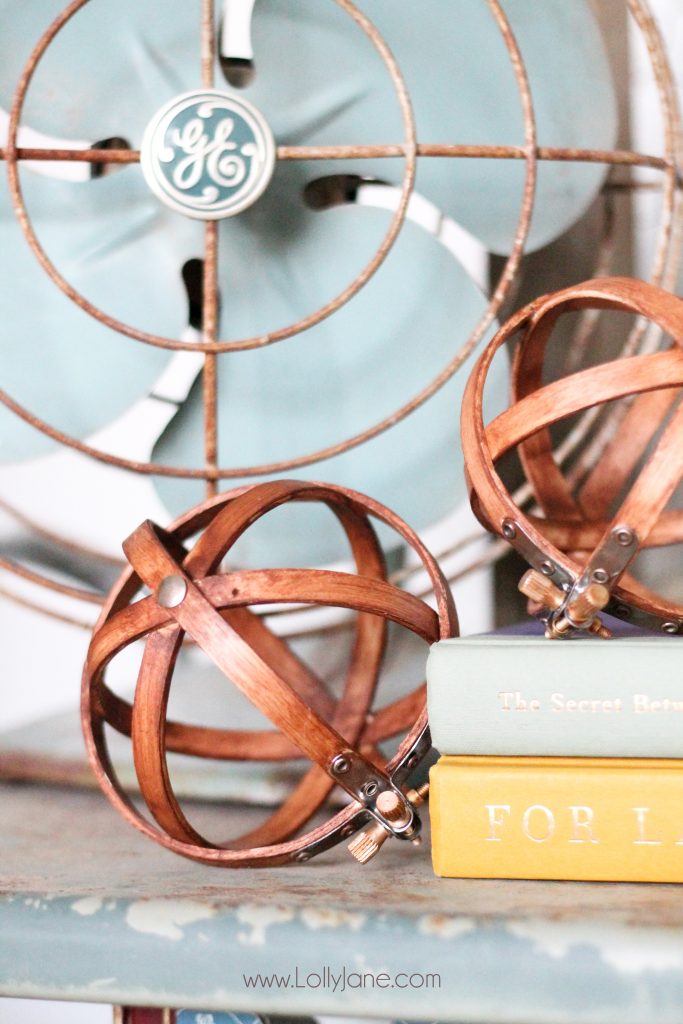 embroidery hoop spheres – on a budget
These were really easy to make but look pricey!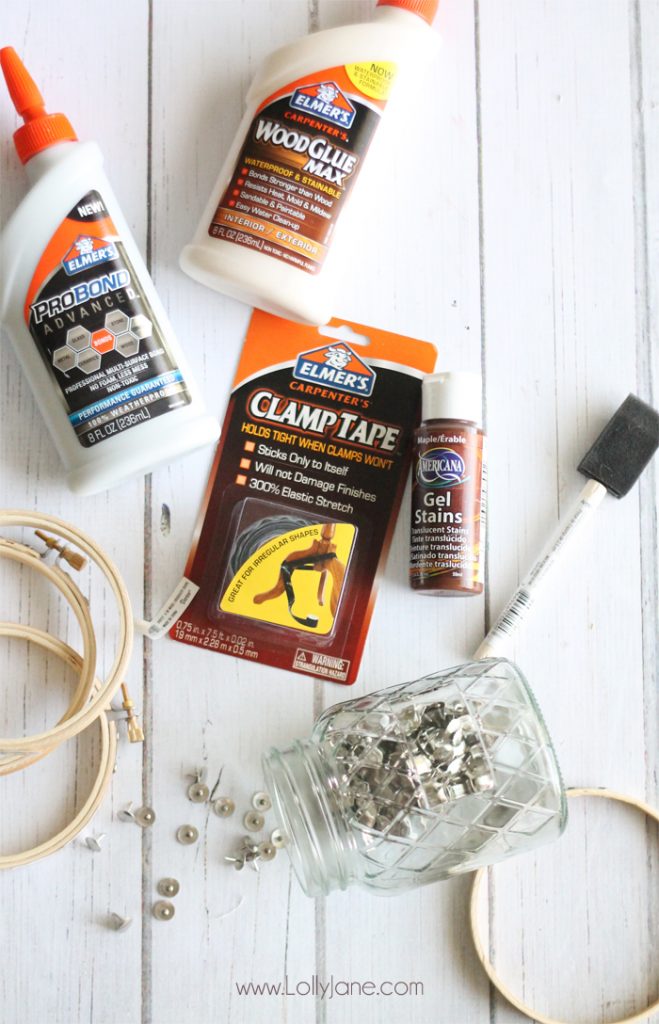 embroidery hoop spheres – supplies
You'll need just a few supplies to make your own set. *contains affiliate links
These little hoops can be a bit tricky to put together so we bonded them together one hoop at a time so the spheres are very sturdy.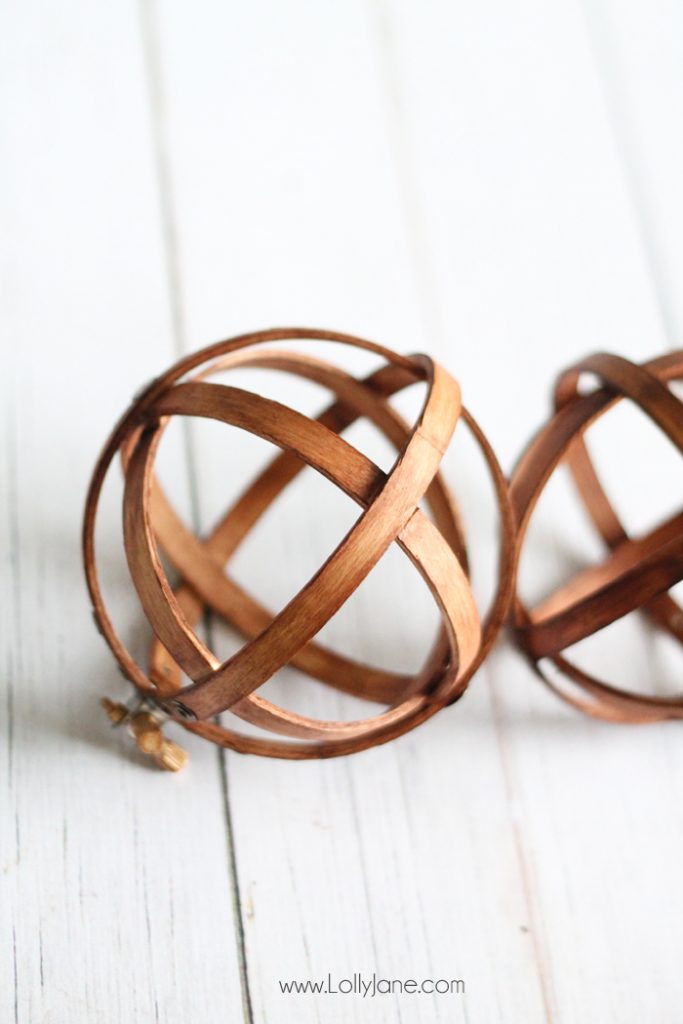 embroidery hoop spheres – make your own
To make your own:
Form the 2 plain hoops + 1 with hardware to make a 3-ring atom shaped hoop, (refer to the top middle picture of the collage,) then glue securely.
Use the 4th hoop, (that also has hardware on it,) to wrap it around the 3-ring atom shaped hoops.
Remove one of the screws and cross the hardware.
Put the screw back into the hardware so the hoops are secure but not too tight to avoid cracking the wooden hoops.
Press tacks where the hoops meet.
Stain or paint. (optional)
Seriously easy, right?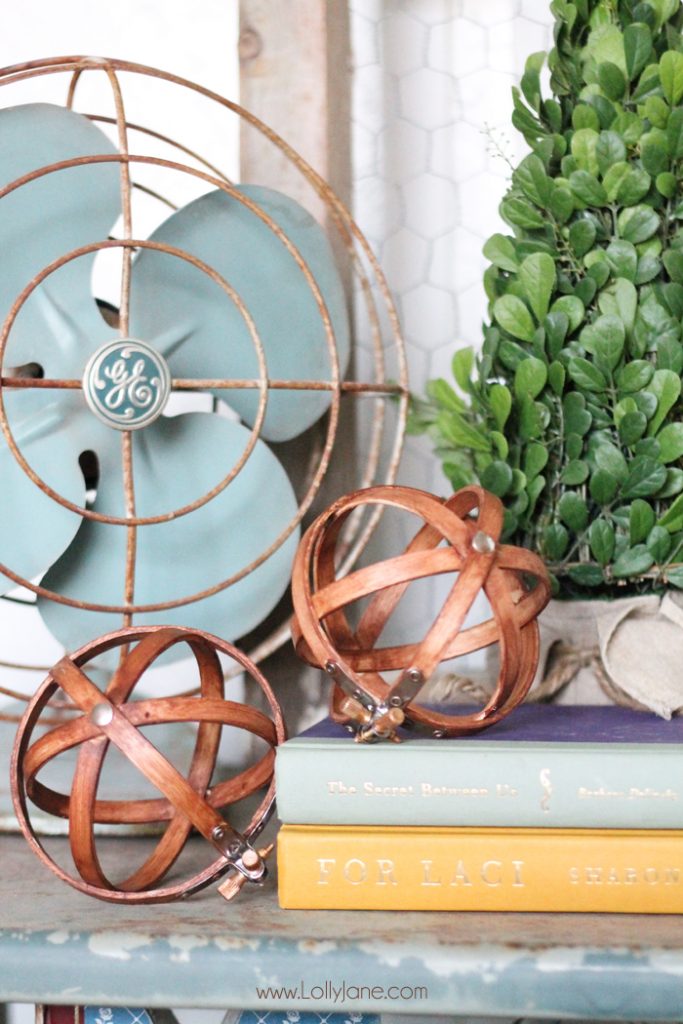 A few tips while creating your own hoop spheres…
If you encounter a little gap like I did on one side simply squeeze a small amount of Elmers ProBond Advance (or wood glue) in between the gap then wrap a 2″ strip of Elmers Clamp Tape until dry and those pieces are stuck firmly together. Wipe excess glue immediately.
I used a small hammer to get the tacks firmly in but remember to tap into the hoops gently so you don't crack the hoops.
However you stage these cute spheres, they're sure easy on the wallet and add a bit of elegance to the space! Please pin so your friend's can make these too!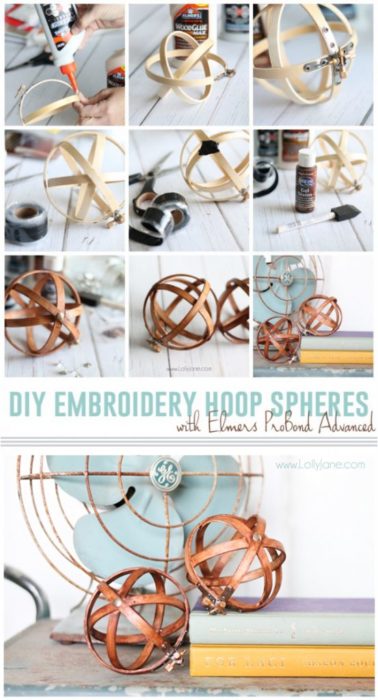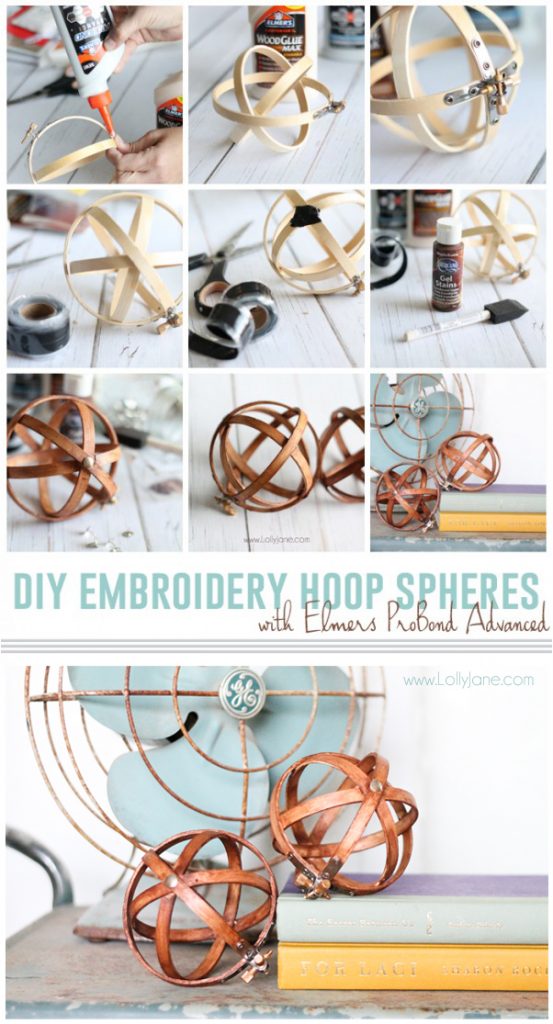 Visit more of our easy home decor crafts like our easy to install dining room shelves,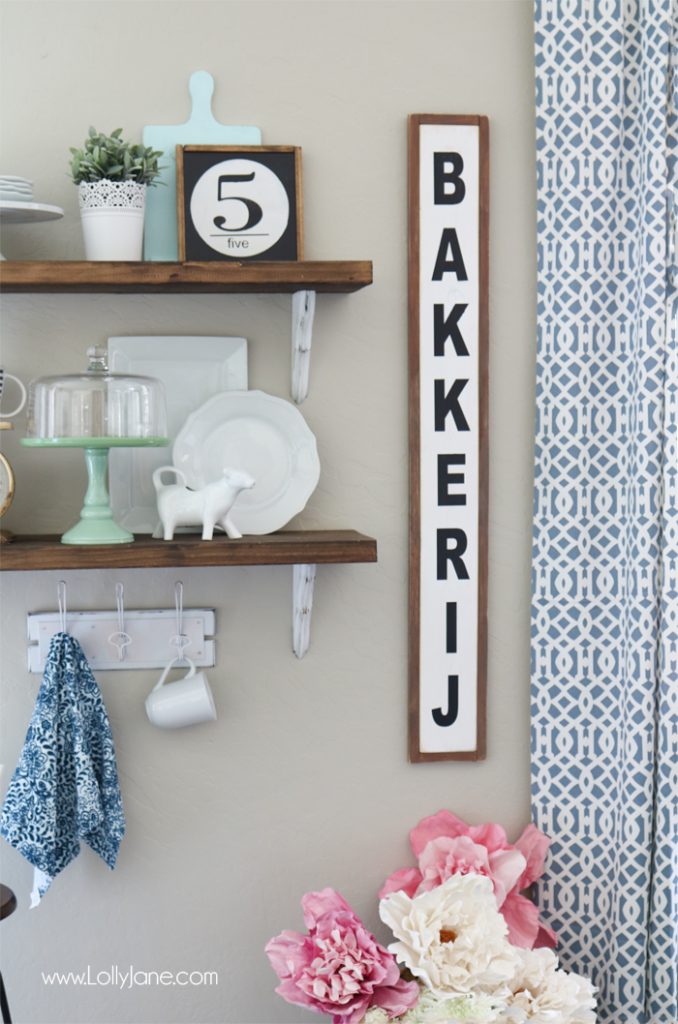 plus our easy to build vinyl chalkboard frame.