diy party poppers tutorial
Who is celebrating a birthday, wedding, baby shower, anniversary, retirement, or other fun event soon? Me! And Kelli! Since there's always a reason to celebrate, why not have some party poppers ready to fill and POP like confetti?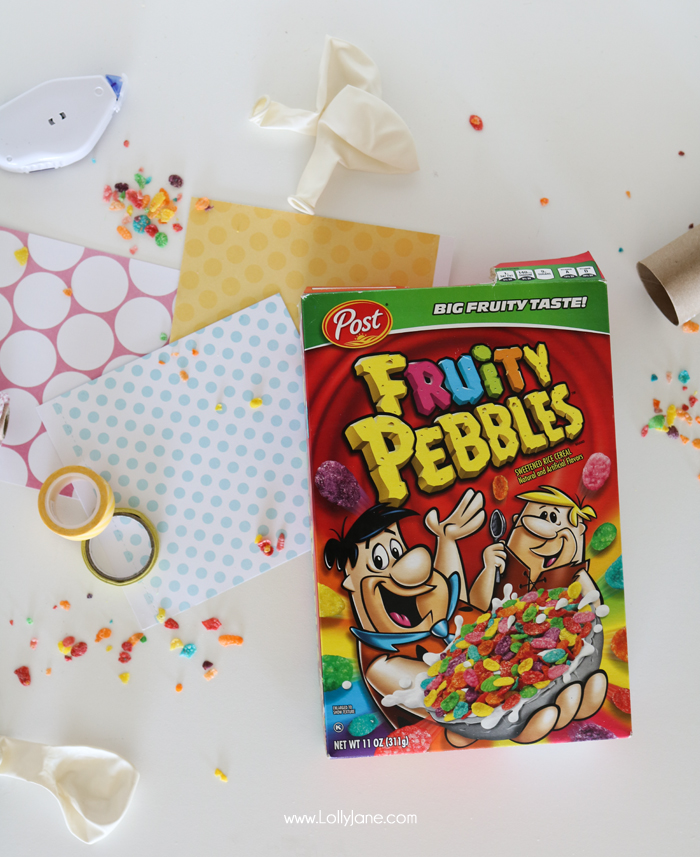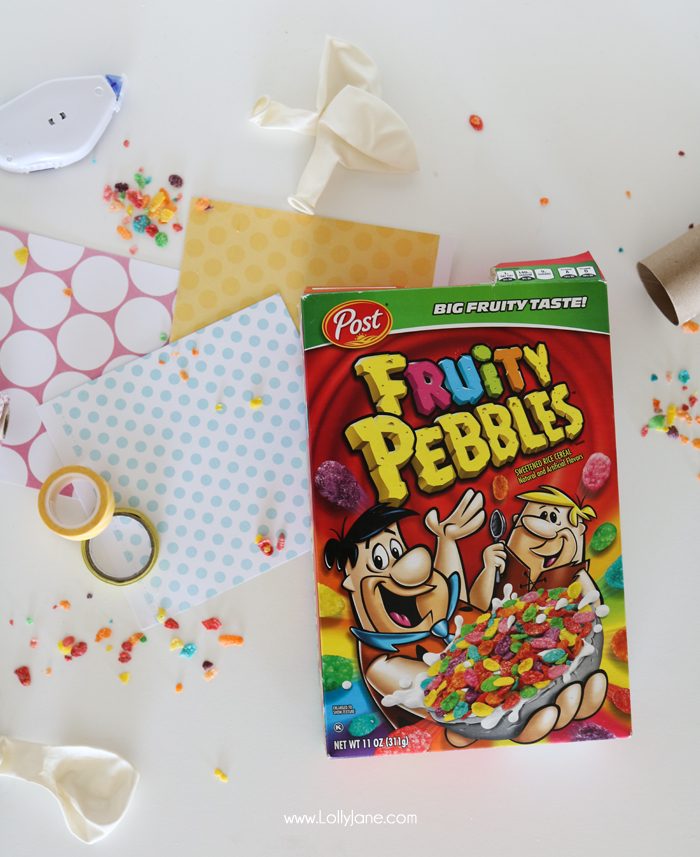 You probably have most of these materials on hand already and they took less than 20 minutes to make for all 3! You'll need:
Fruity Pebbles
Toilet Paper Rolls
Latex Balloons
Scrapbook Paper or Tissue Paper
Staples/Stapler
Scissors
Double Sided Tape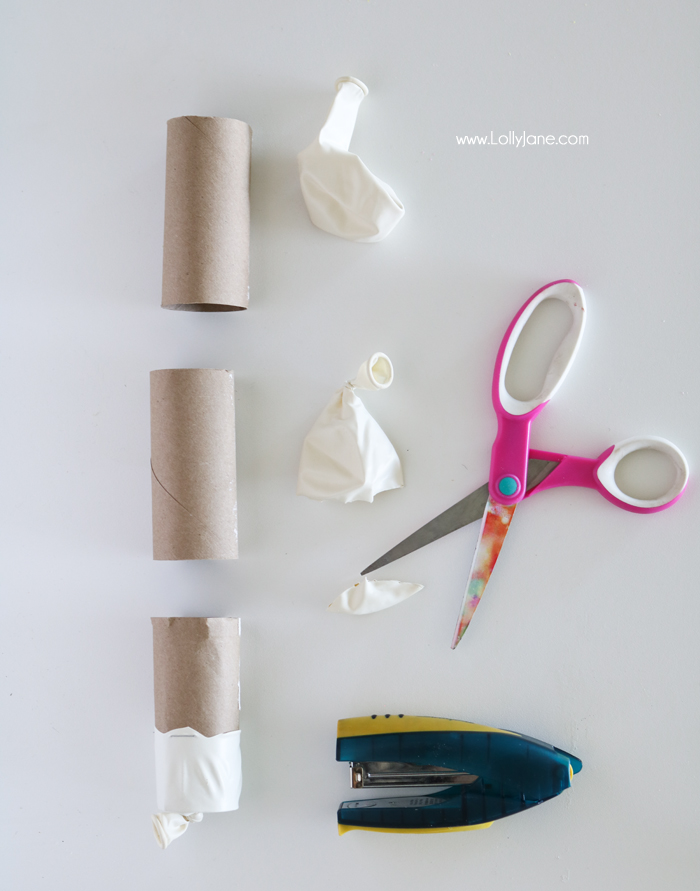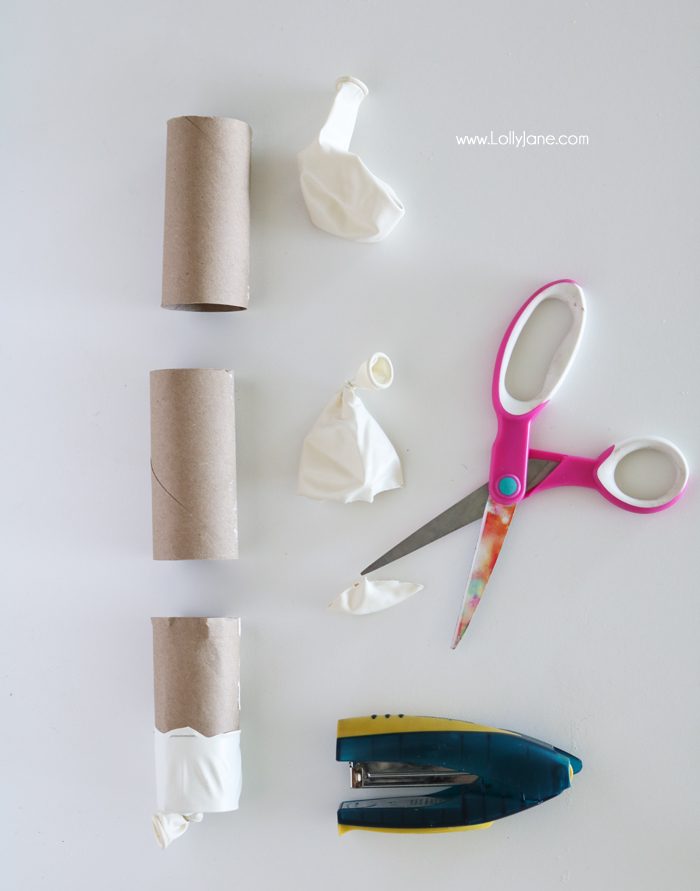 Step 1: Tie the tail of the balloon in a knot, snip the opposite side off as shown.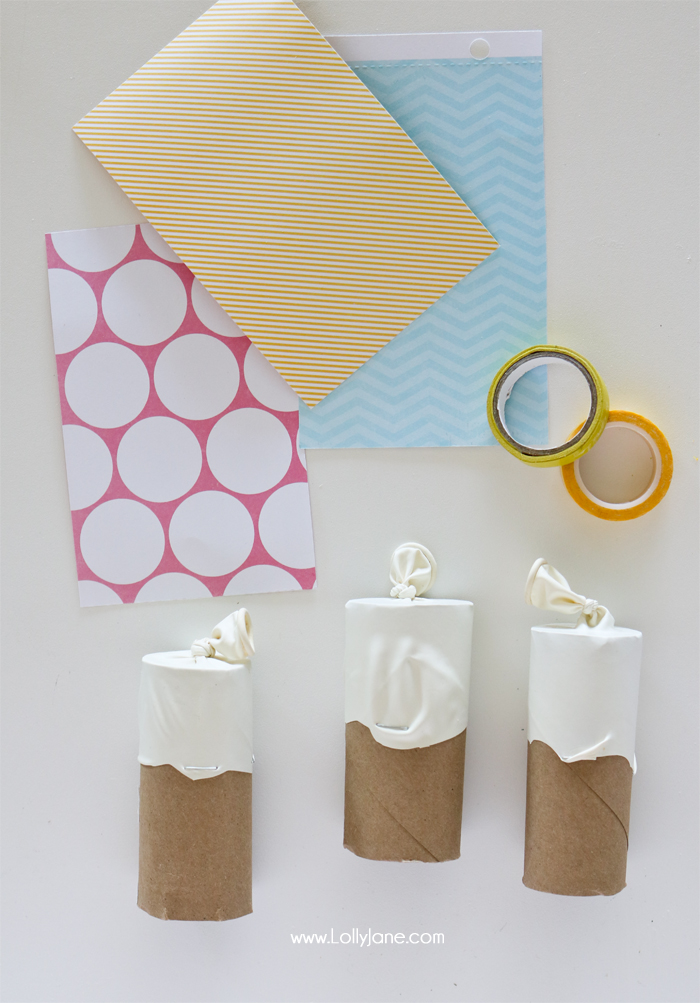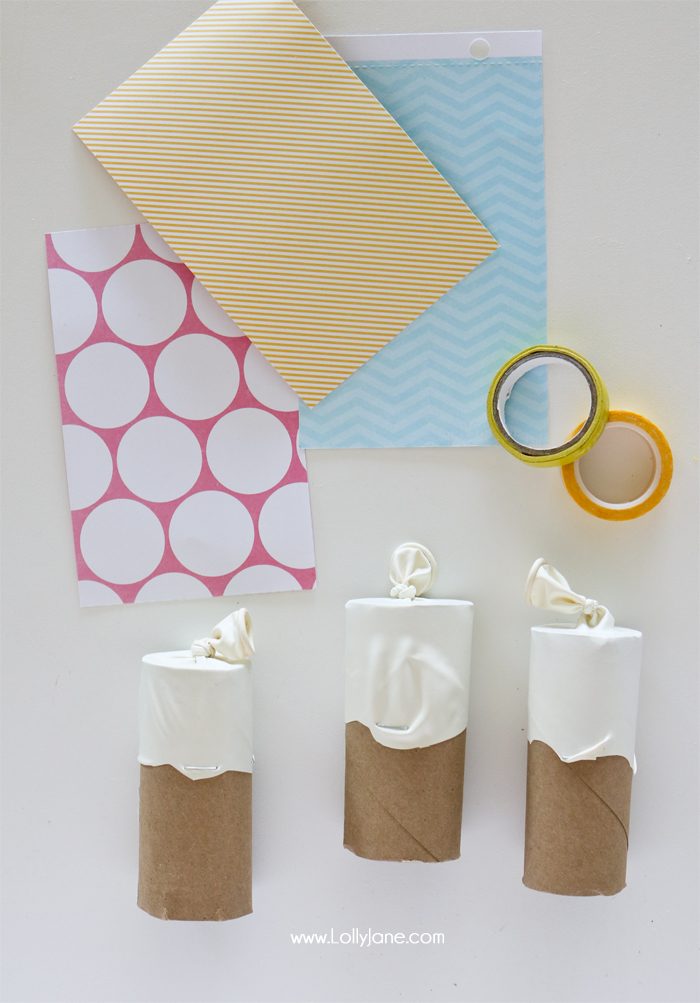 Step 2: Wrap the balloon around the toilet paper roll and staple to secure.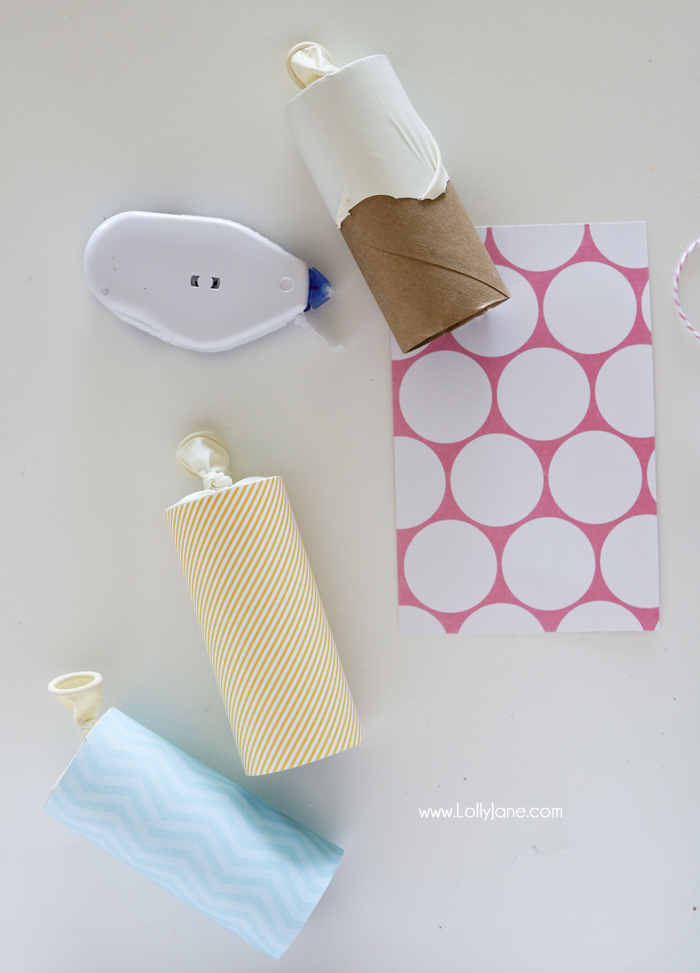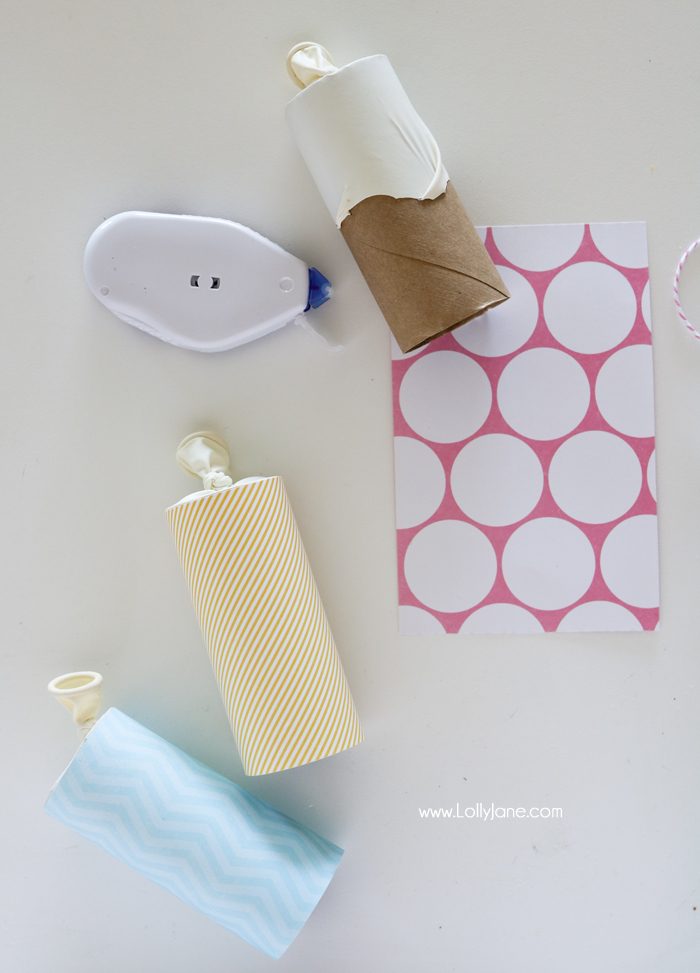 Step 3: Trim scrapbook paper to size and using tape or glue, wrap securely around tube.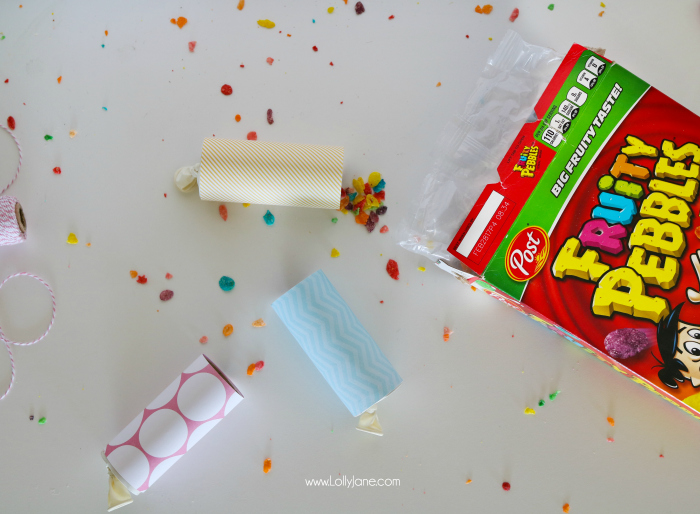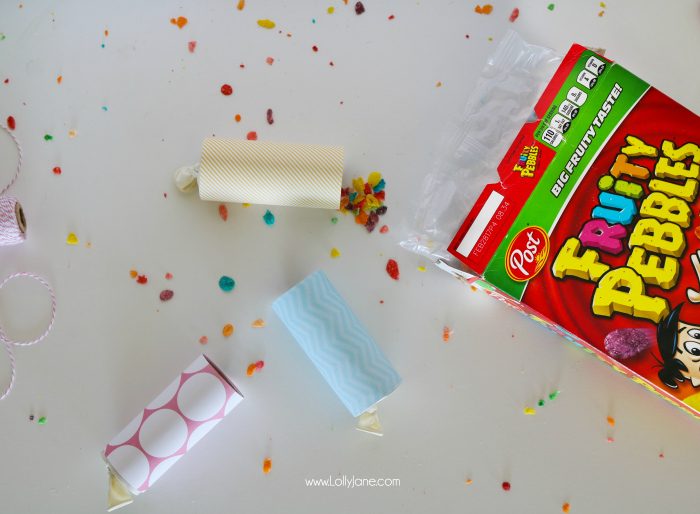 Add a handful of our favorite Fruity Pebbles cereal for easy "edible confetti" to each party popper and pull tail of balloon to shoot across the room or up in the air. Especially fun for outdoor play as the birds can do the cleanup for you!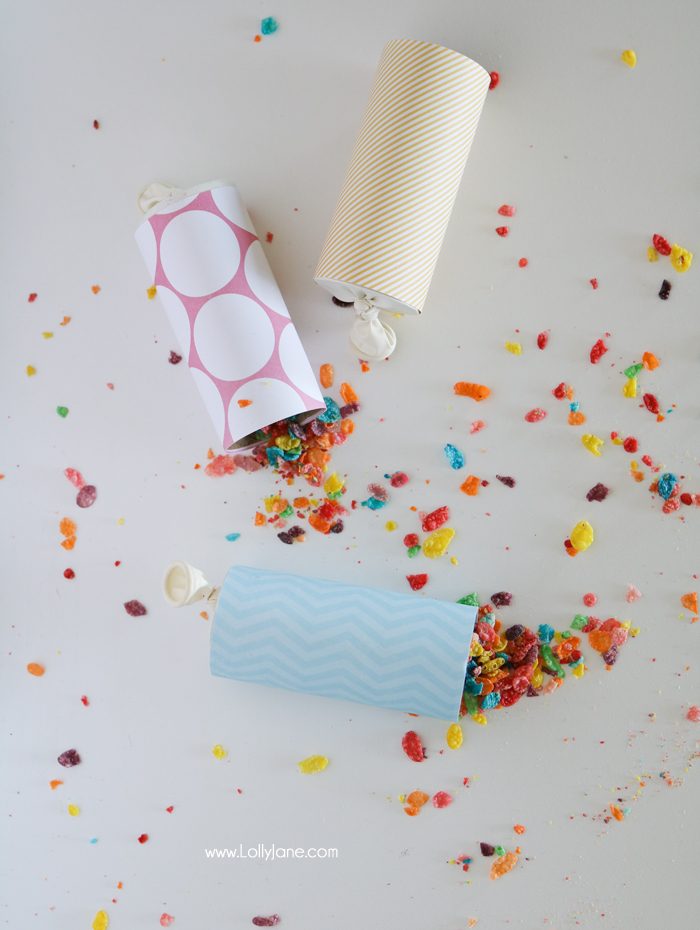 Big thanks to Post for challenging us today! Keep up with them Twitter, Facebook and Instagram. (:

Take a look at these yummy Cinnamon Pebbles turned Cinnamon Choco Tacos... so good!

Save another cup of your Cinnamon Pebbles to make some easy Cinnamon White Chocolate Truffles in less than 30 mintues!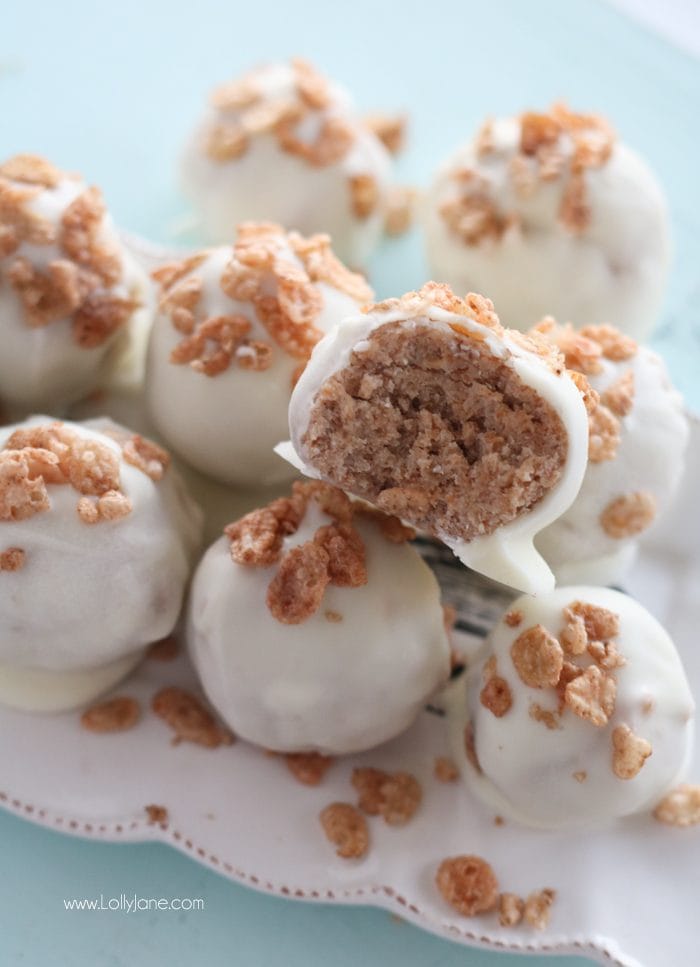 Looking for something crafty to do with leftover cereal boxes? Upcycle them into these easy DIY Succulent Planters, so cute!