Decorating with family pictures | gallery wall
We're thrilled to be a part of our good friend Kristen from Capturing Joy's fun photo series, Decorating with Family Pictures, and to share another fun gallery wall. Check out all the makeovers this family room has gone through, lol! Today we're sharing an updated space in Kelli's family room that really brings her personality to life, as well as documents parts of it.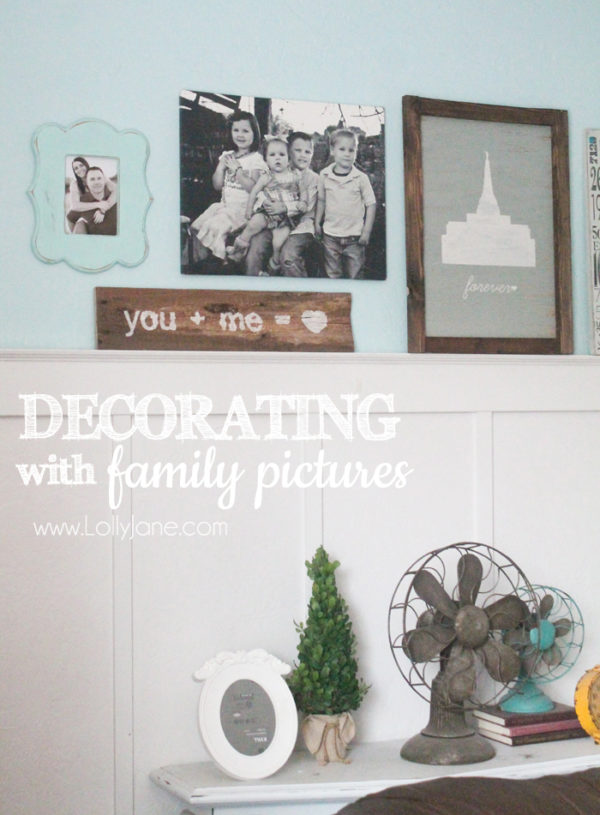 We shared this same wall on Kristen's Decorating With Portraits series and although we loved the pictures there, it is fun to mix it up a bit every so often.
A personalized sign of Kelli's previous addresses with a black & white canvas of the kids, funky frames and a rustic framed silhouette of the newest LDS AZ temple, (where she and her husband were married,) pulls a lot of meaning into one space. (Psst! We will be sharing a FREE printable soon!)
We played around with the rustic frame and also created a rugby striped deer head, (printable as well coming soon):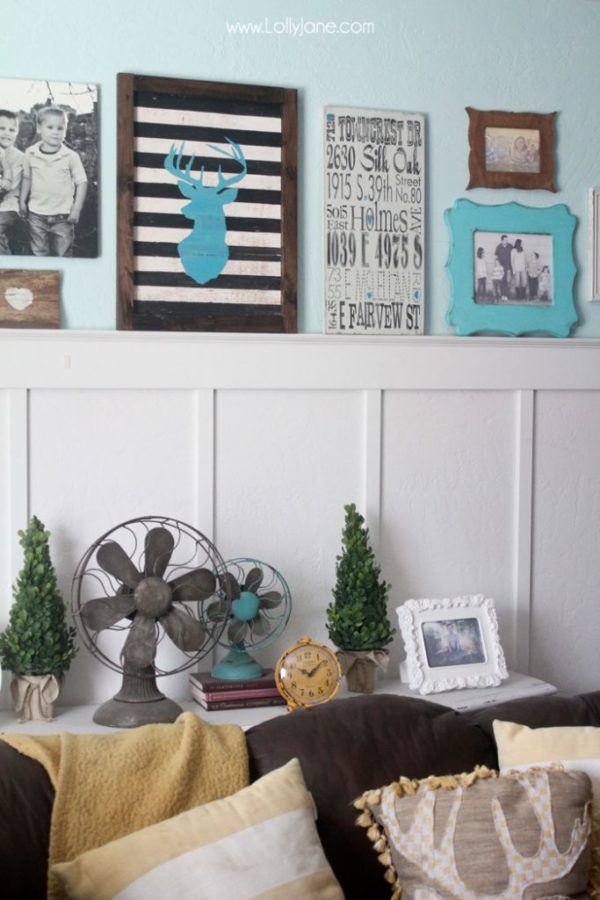 We love the this fun gallery wall; the color scheme goes well with Kelli's pops of mustard & turquoise decor while her recently redone thrifted coffee table neutralizes the space.
(The Pottery Barn striped pillows are from Goodwill and we are loving this darling checkered shabby deer head pillow that we snagged it at a local boutique. Cute, right?)
Overall the wall is fun, eclectic and more importantly, has a TON of meaning to it.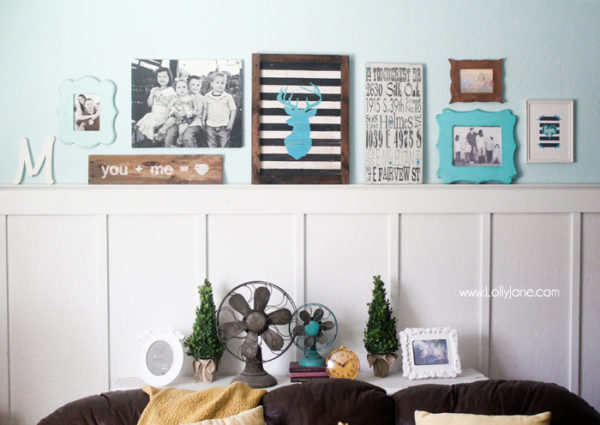 You can take a peek at our other stenciled projects like Kelli's address sign or temple sign and be sure to stop by Kristen's site for more amazing tips + giveaways!
Happy decorating! To make our framed signs, check out this easy moose wood framed sign tutorial: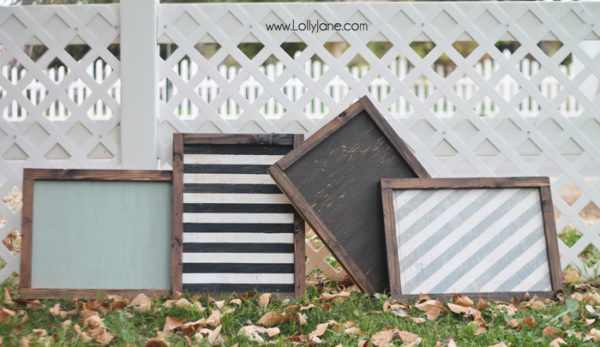 aaaaaaaand we updated the family room again, I think it'll stay like this awhile now. Click for