Our sons were complaining how "girlie" Valentine's Day is so we thought about what our boys love right now and decided on Minecraft Valentines for them to pass out to friends at school.

This also scored us mom points because they love to paint & craft- it's a good keep-them-busy project for sure! 😉 We are a part of the Make It: Fun® team and FloraCraft's monthly challenge for January was to use cute little project bricks. Since Minecraft is very block-based, bricks were the perfect craft item to pull our theme together!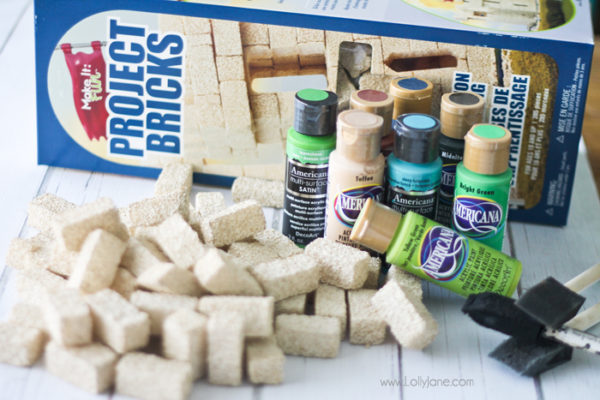 Besides the Make It: Fun® Project Bricks, you will need a handful of acrylic paint + foam brushes. (Americana brand covers the styrofoam bricks in just one coat and dries within the hour, love that. Some color suggestions: Toffee, Inchworm, Deep Turquoise, Night Sky, Cocoa Bean, Black Tie, Bright Green. To get started, make 3 piles of 10 bricks. Here's a little peek at the evolution of Steve:
You'll need 10 bricks per character:
(4) Make It: Fun® Project Bricks in a cube (2 stacks x 2) = head
(4) Make It: Fun® Project Bricks for the body
(2) Make It: Fun® Project Bricks for the arms (Steve, Zombie) or legs (Creeper)
Once they're painted and dry, secure with Make It: Fun® StyroGlue, slip into a clear Wilton party bag, print our FREE Minecraft Valentine bag toppers and pass out to friends!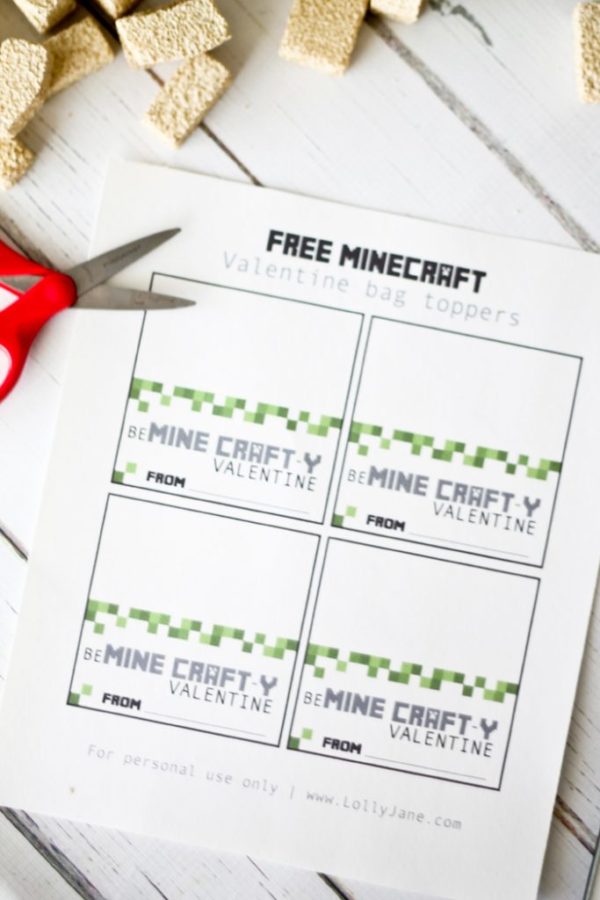 >>Download your set of Minecraft Valentine bag toppers here
If your kids have huge classes, just toss 10 bricks into a bag and let their classmates DIY on their own!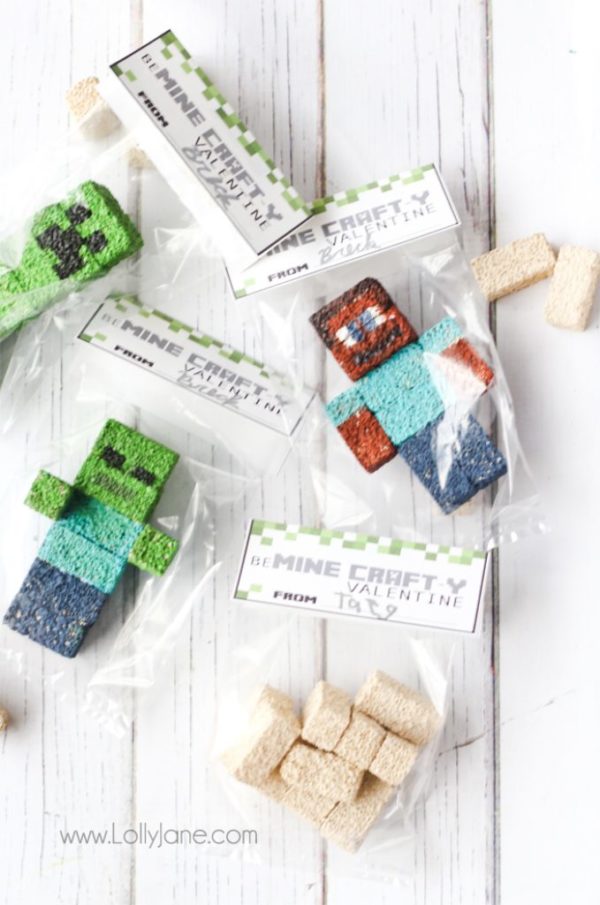 If that's too much work, just fill with green & brown M&M's and call it good (;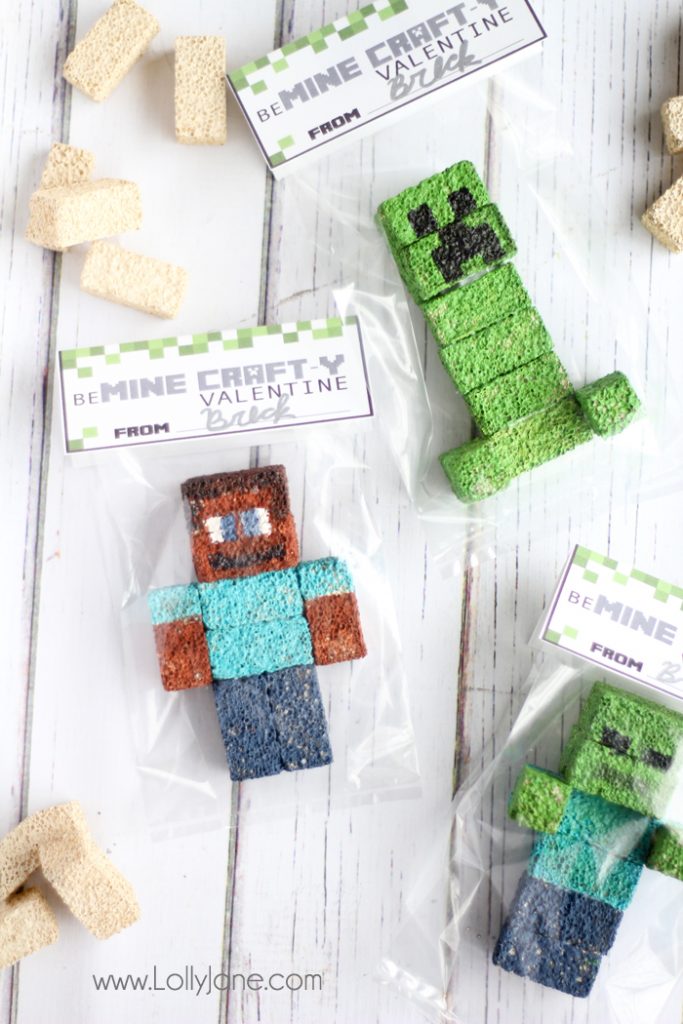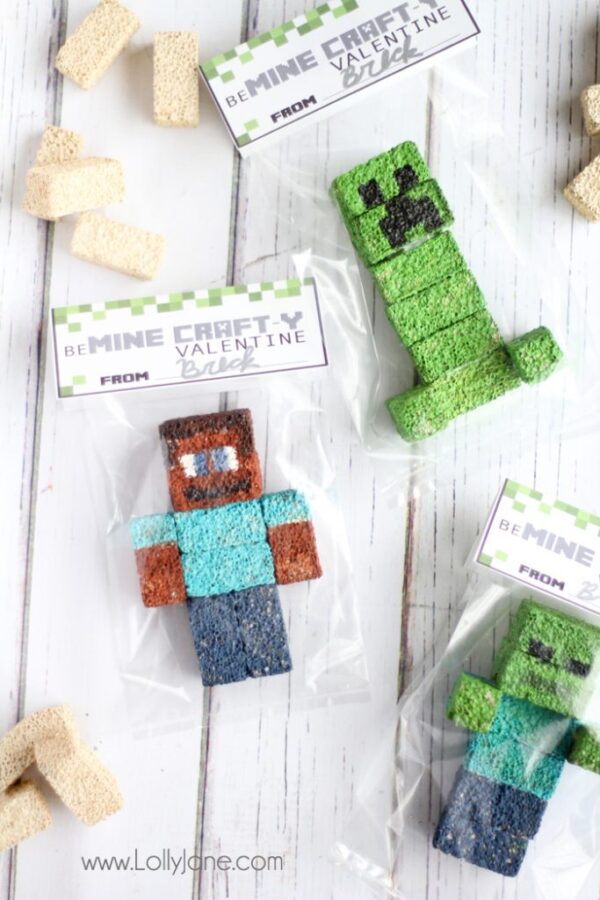 Regardless of what you fill the bag with, these are super fun to make for your littles and are seriously just cute!