Beary Sweet Teacher Appreciation Valentine
We were challenged by Plaid to come up with a Valentine teacher gift using their awesome assortment of Apple Barrel Craft Paint. We love their paints because of the vast color palette in a variety of bottle sizes, which is a huge plus since we go bigger for our craft nights when we need bulk, (they are super affordable, too.) Kris was out shopping at her favorite store, Target, when she saw these cute little honey bear bottles.  She knew I stocked up on chocolate covered gummy bears from our newest grocery store, Winco, so we we decided to combine the two and we just LOVE how these "beary" sweet chalkboard valentines turned out!  They're the perfect size when your kids teacher is hankering for a sweet.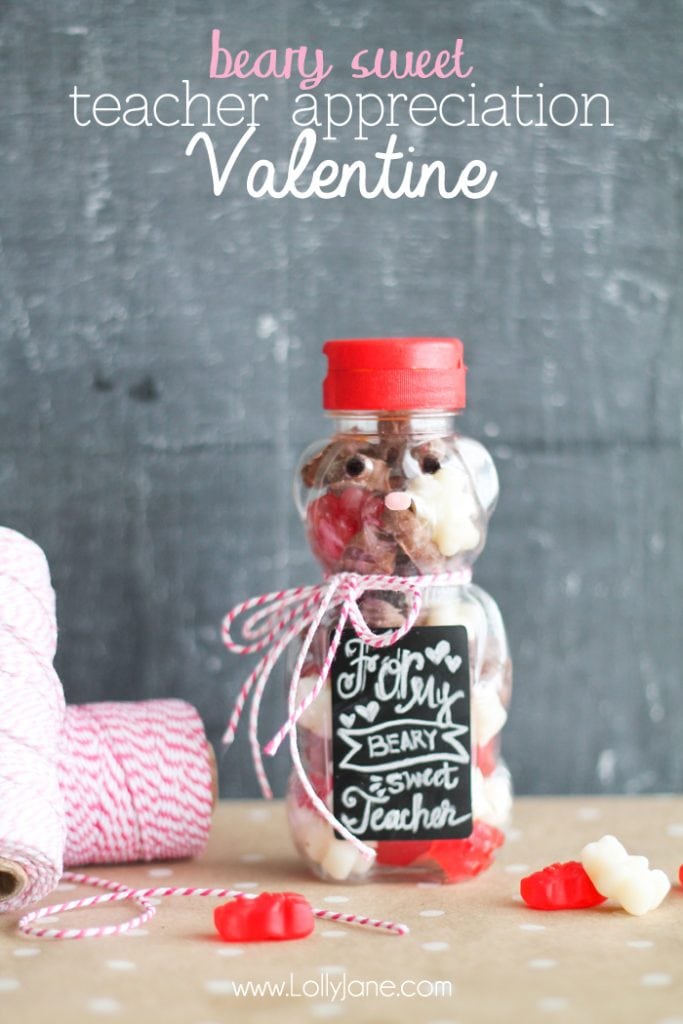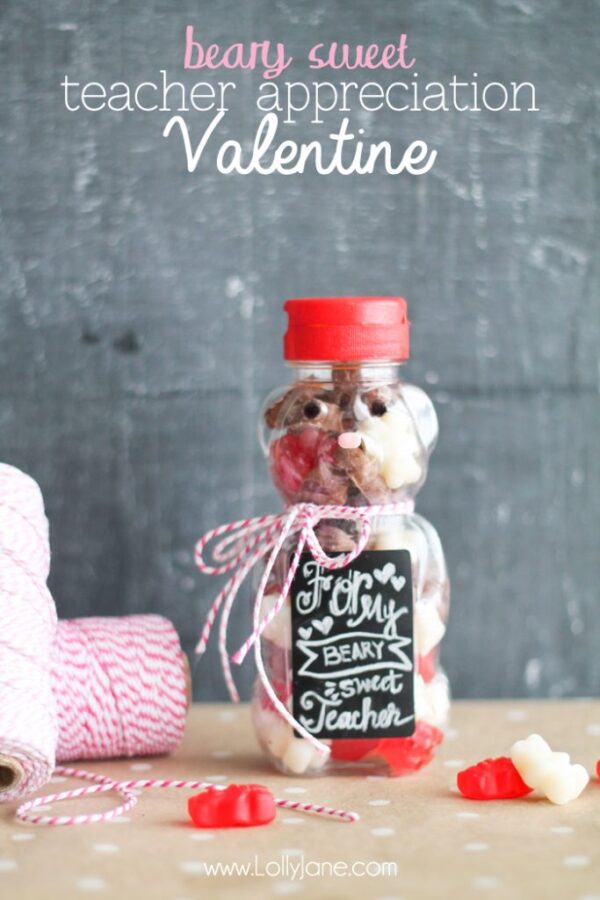 Supplies needed to make your own:
Honey Bear Bottle
Plaid's Apple Barrel acrylic paint (We used Bright Red + Cameo Pink)
Chalkboard Sticker/Vinyl OR Plaid's Folk Art Chalkboard Paint
Gummy Bears or Chocolate Covered Gummy Bears (we used both, mmm!)
Foam Brush
White Chalk
Red & Pink Bakers Twine
Directions:
Empty honey into a mason jar to store.
Rinse with hot water. Remove sticker with Goo Gone.
Fill with gummy bear treats.
Apply sticker or paint belly with chalkboard paint.
Write you "beary sweet" saying on the chalk surface with chalk.
Paint the lid Bright Red and the nose Cameo Pink.
Tie a bow around the neck with bakers twine.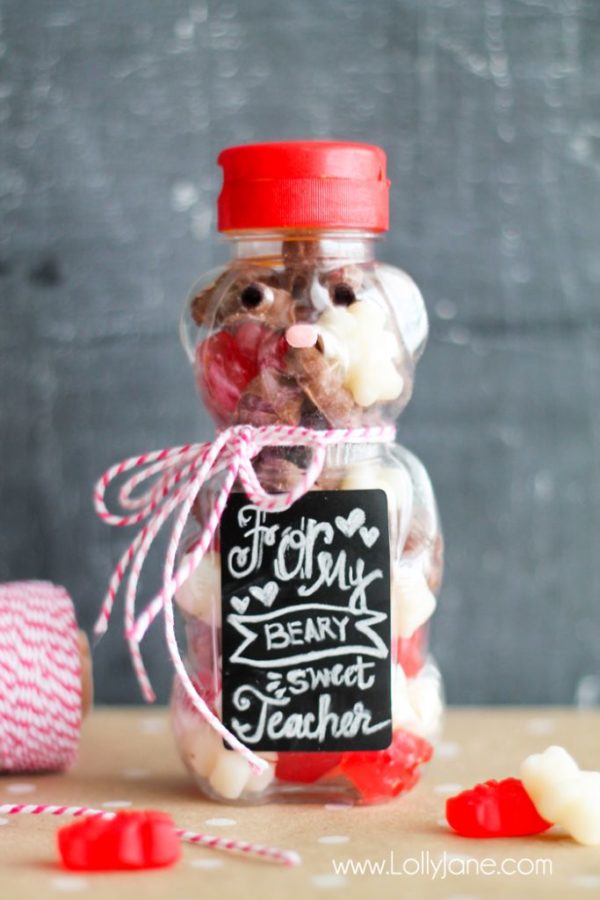 This was an easy peasy project! The only painting we had to do is a small amount but we love it because Plaid's paints have a smooth application with long lasting color. This dried SO fast, and because it's a water based formula, it'll come right off with soapy water. Bonus! You can also change the words on the chalk art to "Be my beary sweet friend" for kids to pass out to classmates on Valentine's Day! 😉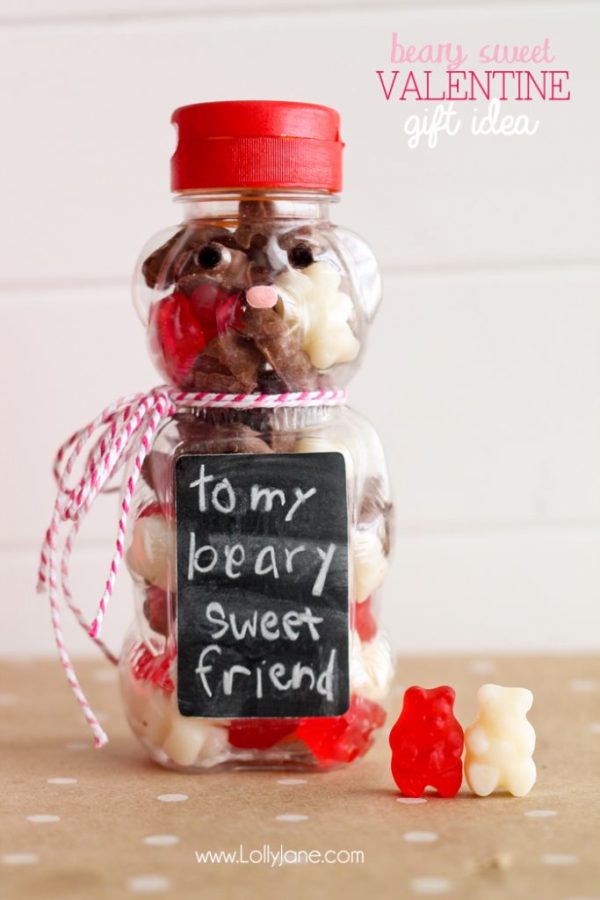 Follow along with Plaid:
Blog | Weekly Newsletter | Pinterest
Get your inspiration + how-to's on their blog, sign up for Plaid's weekly newsletter for tutorials + special deals and of course see pretty pins! Check out this months steal of a deal… Use code 1445FEB14 for $14 off orders over $45, throughout February. FUN!
If you're looking for non-candy Valentine's, we've gotcha covered!
For more kid friendly goodies, check out our Be MINE CRAFT-Y Valentines,
and our LOOM-y Valentines,
plus all our Valentine treats like our Poppin Valentine recipe with free printables, 
PS: I have been compensated for this post, however… all opinions are our very own and we love Apple Barrel paint! #plaidcrafts #blueprintsocial
XOXO