Kids Treat: Monster Pretzel Rods
These easy dipped monster pretzels rods are a fun kids treat idea. Colorful, fun, kid-friendly and perfect for any party!
My oldest daughter doesn't have school on Fridays and wanted to make some treats for her friends on a weekend church retreat they're heading to.  We went to our local craft store and browsed the isles for inspiration.  She wanted something easy and playful so we came home with eyeballs and a lips, teeth, mustache combo.
monster pretzel rods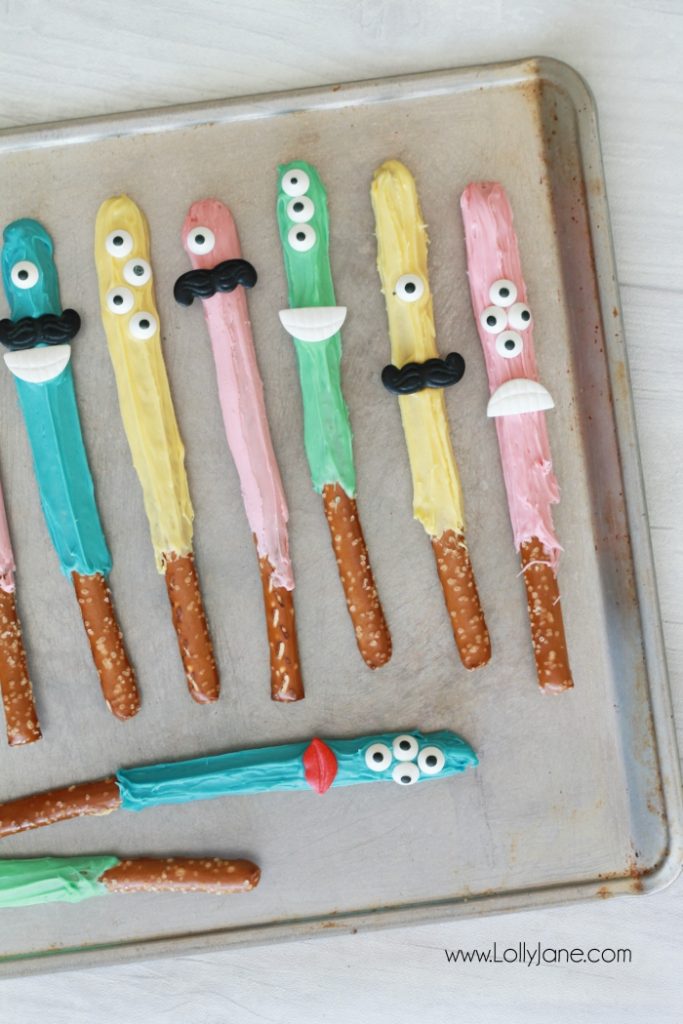 visit more monster ideas
We ran to the grocery store and grabbed some pretzel rods and melting chocolate and within 30 minutes, we had some fun little white chocolate covered monster pretzel rods.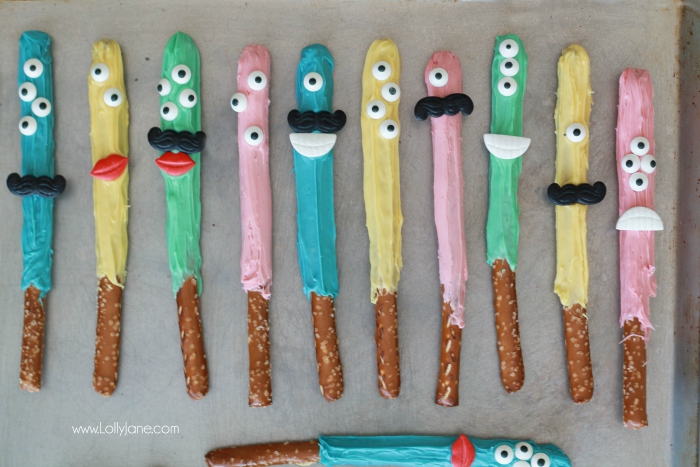 ingredients to make chocolate dipped monster pretzel rods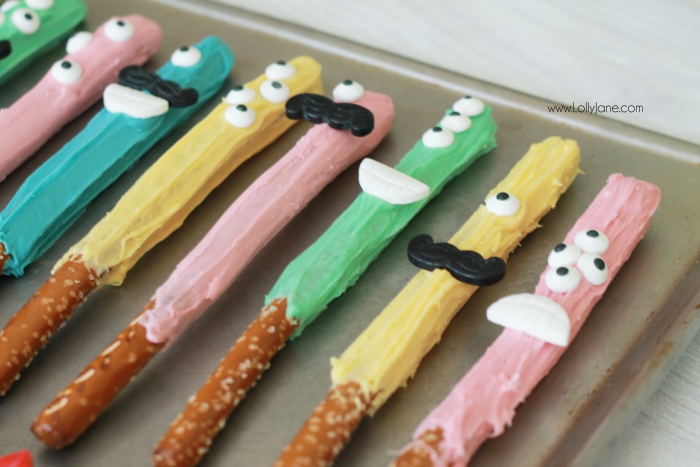 how to make monster pretzels
Melt chocolate according to directions on packaging.
Set up 4 plates for 4 diff colors of chocolate, add 2 drop of food coloring.
Dip pretzels in diff colors until desired thickness.
Lay on wax paper.
Add faces while still soft.
Let dry for 20 mins until chocolate fully hardens.
Bag and tie ribbon around*
*ribbon details below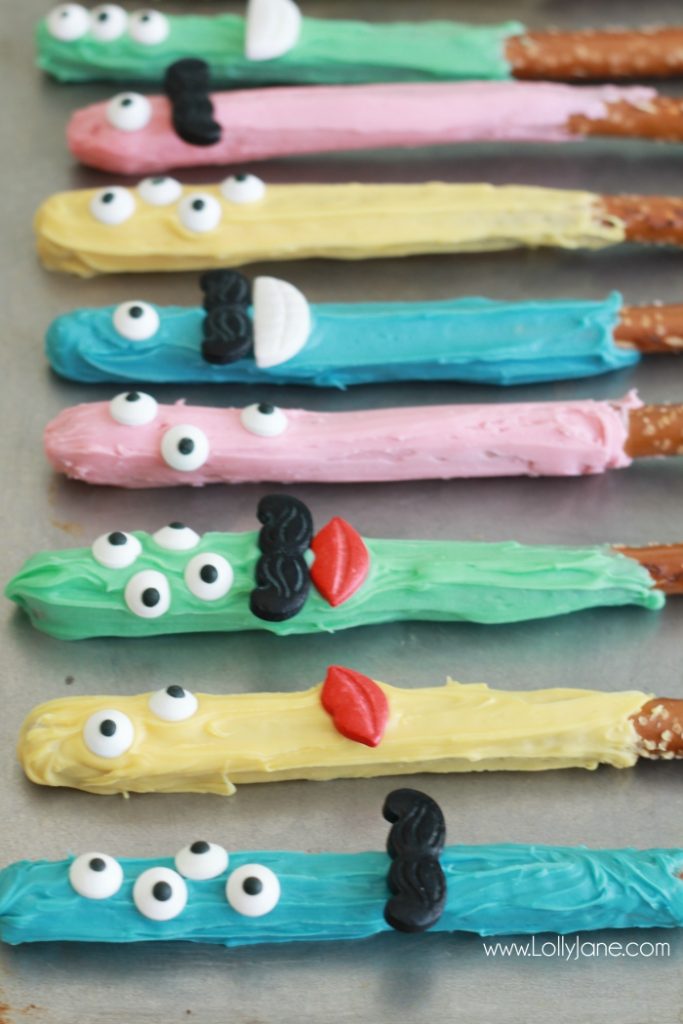 please pin our monster rods
We'd love for you to pin this image so your friend's can make these fun pretzels too!