Easy 4 Ingredient Chocolate Orange Muddy Buddies
I grew up enjoying chocolate orange sticks every Christmas. They were my dad's favorite and they quickly became mine, too. Every December it is simply a must to buy a few chocolate oranges and orange sticks for our holiday treats.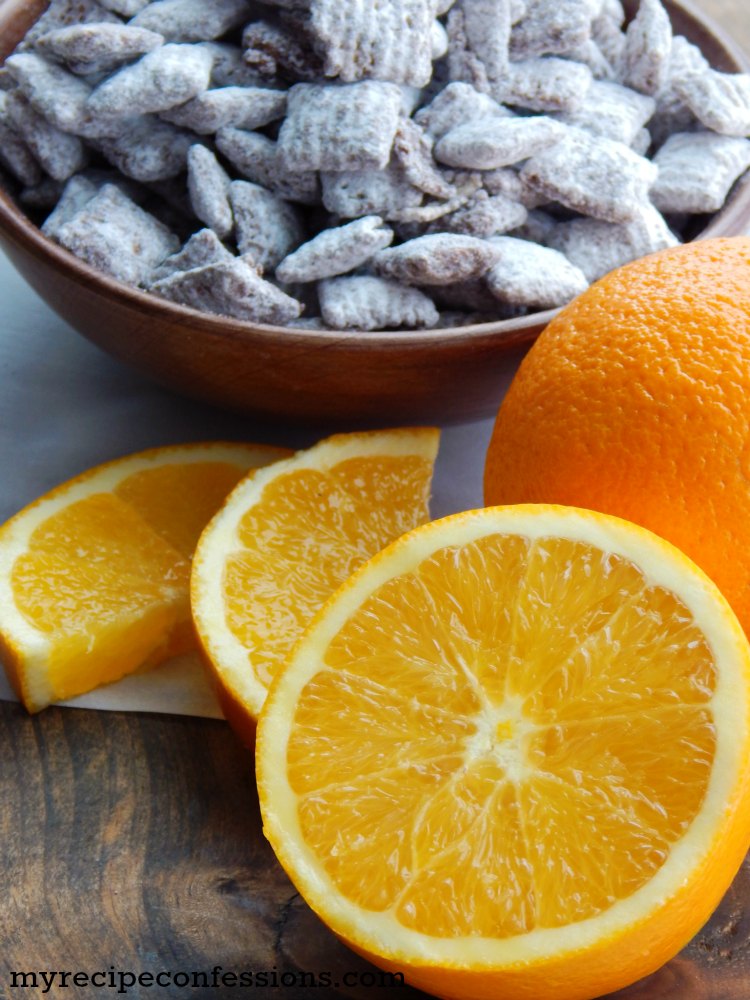 So these Easy 4 Ingredient Chocolate Orange Muddy Buddies are in honor of my favorite holiday flavors. You can whip these up in about 5 minutes. They make great Christmas neighbor gifts. You can even get the little kids involved by letting them shake the ziploc bag to apply the coating of chocolate and powdered sugar.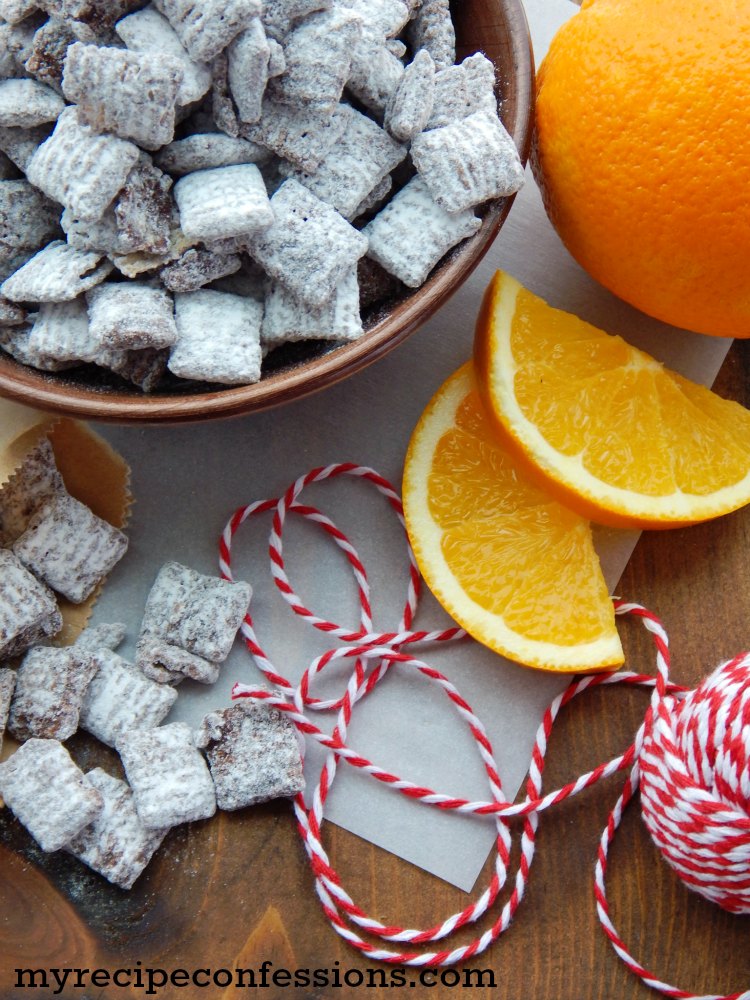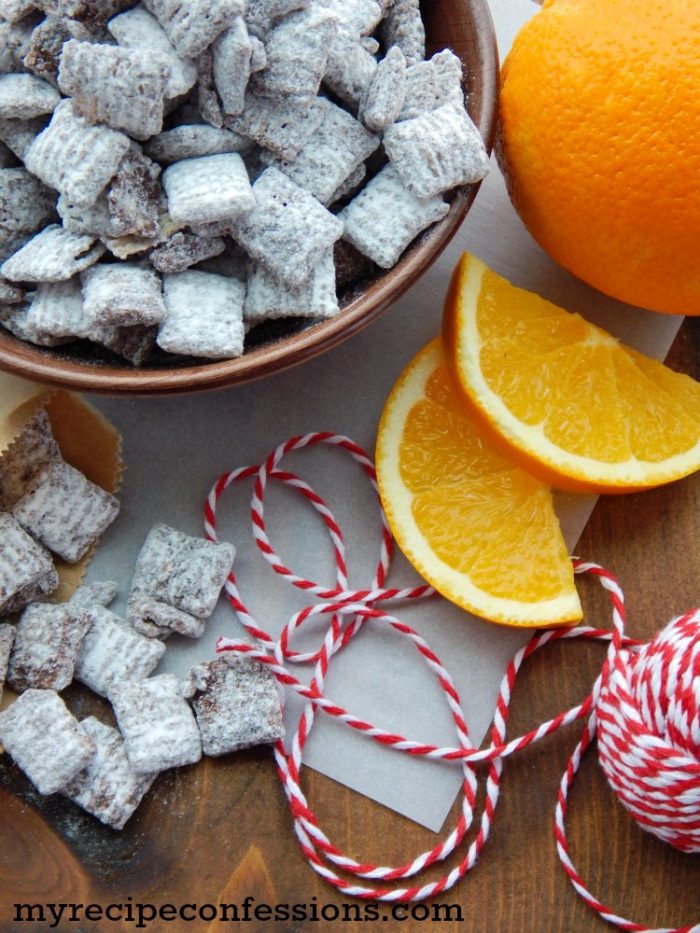 I hope you enjoy them as much as my family and I have.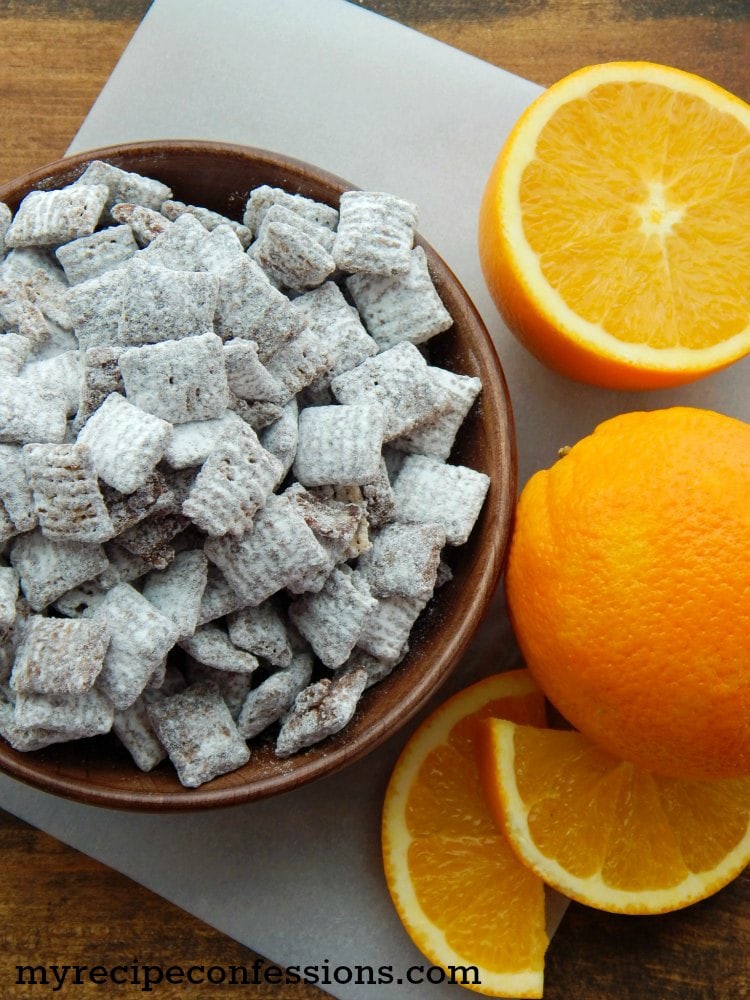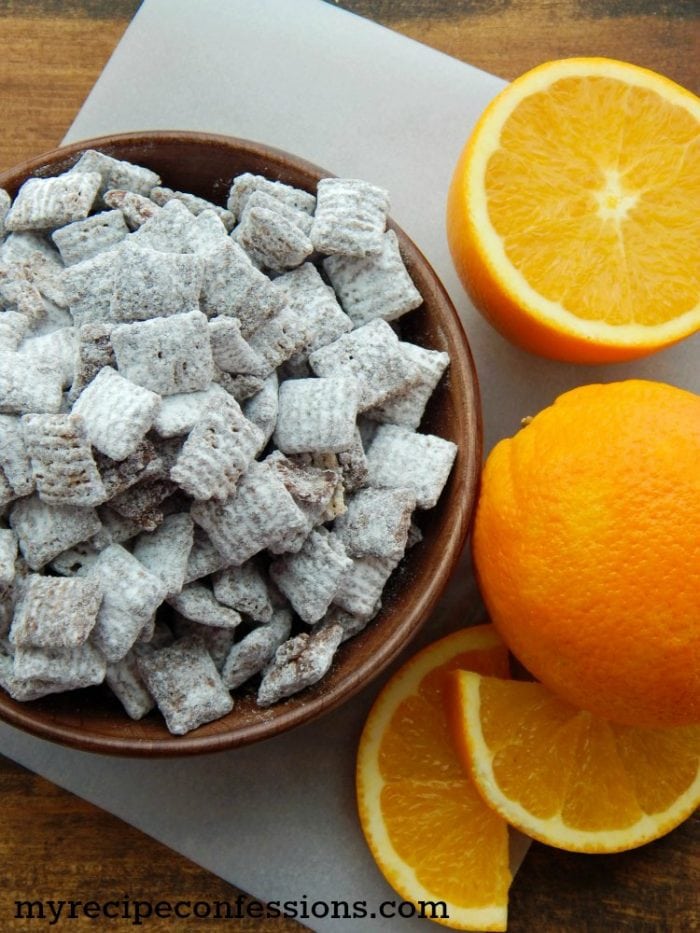 4 Ingredient Chocolate Orange Muddy Buddies:
9 cups of Rice Chex cereal
1 1/2 cup of Powdered Sugar
2 cups of Ghirardelli Dark Melting Chocolate Wafers or Almond Bark
1 1/2 tsp. of Orange Extract
Instructions:
Place the chocolate wafers or almond bark in a microwave safe bowl and melt in the microwave for 2 minutes (or until completely melted), stirring every 30 seconds. Stir in the orange extract.
Place the Rice Chex in a large ziploc bag. Pour the melted chocolate over the Rice Chex in the ziploc bag and seal the bag. Shake the bag until all the cereal is coated.
Add the powder sugar to the bag and seal it. Shake until the cereal is completely coated. Store in an airtight container.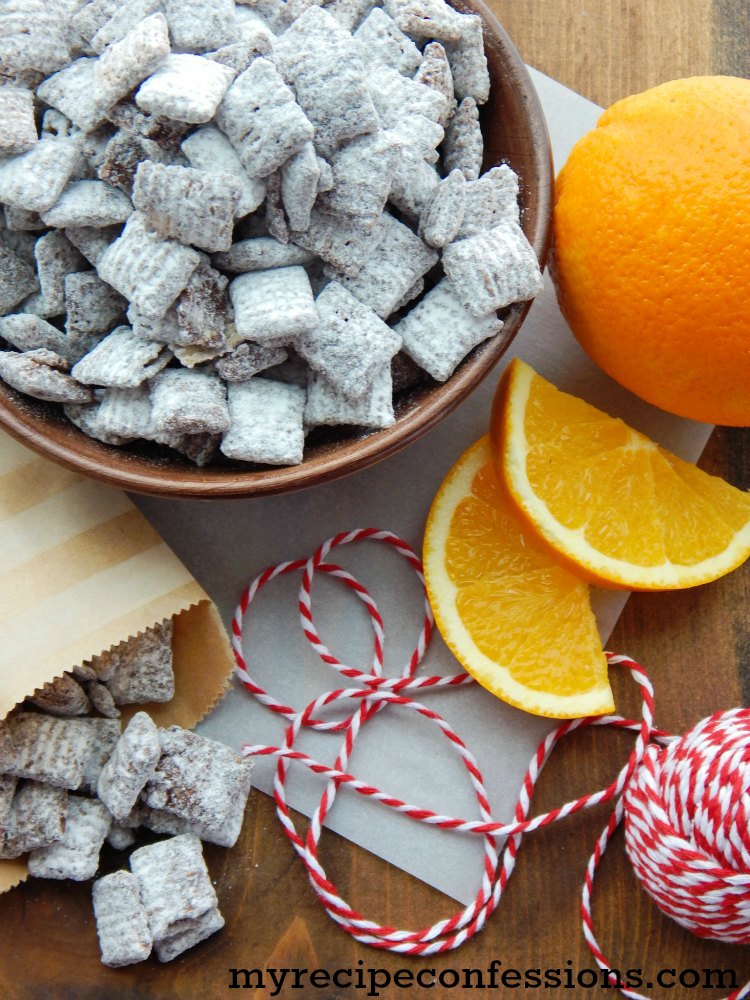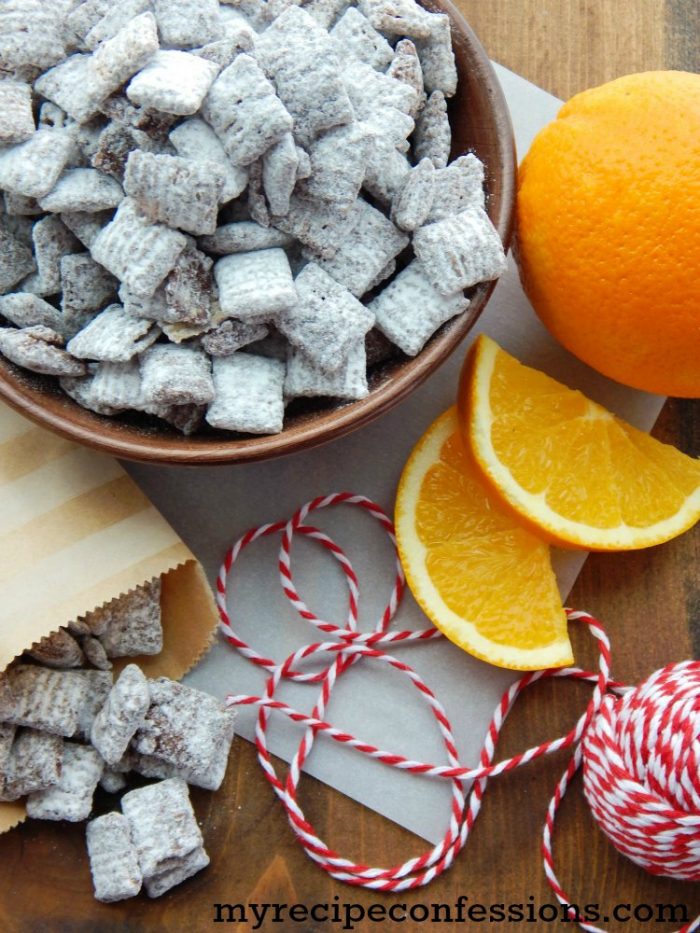 Be sure to check out more holiday recipes like my Homemade Apple Pie,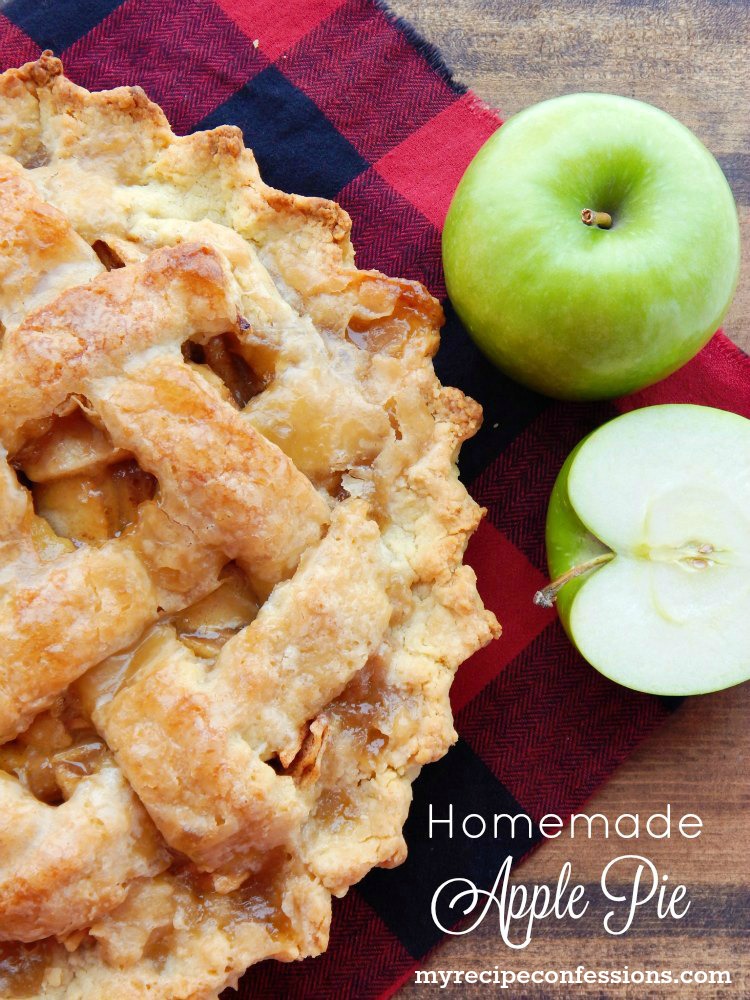 Pumpkin Cranberry Cookies with Orange Glaze,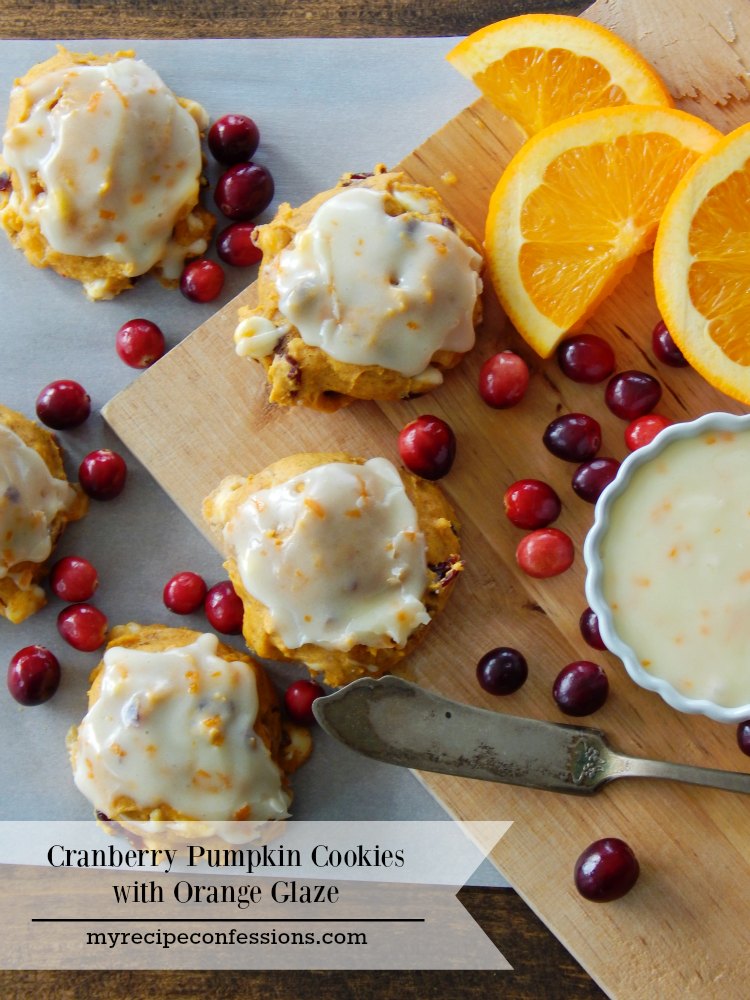 and my Pumpkin Mousse Pie. Enjoy!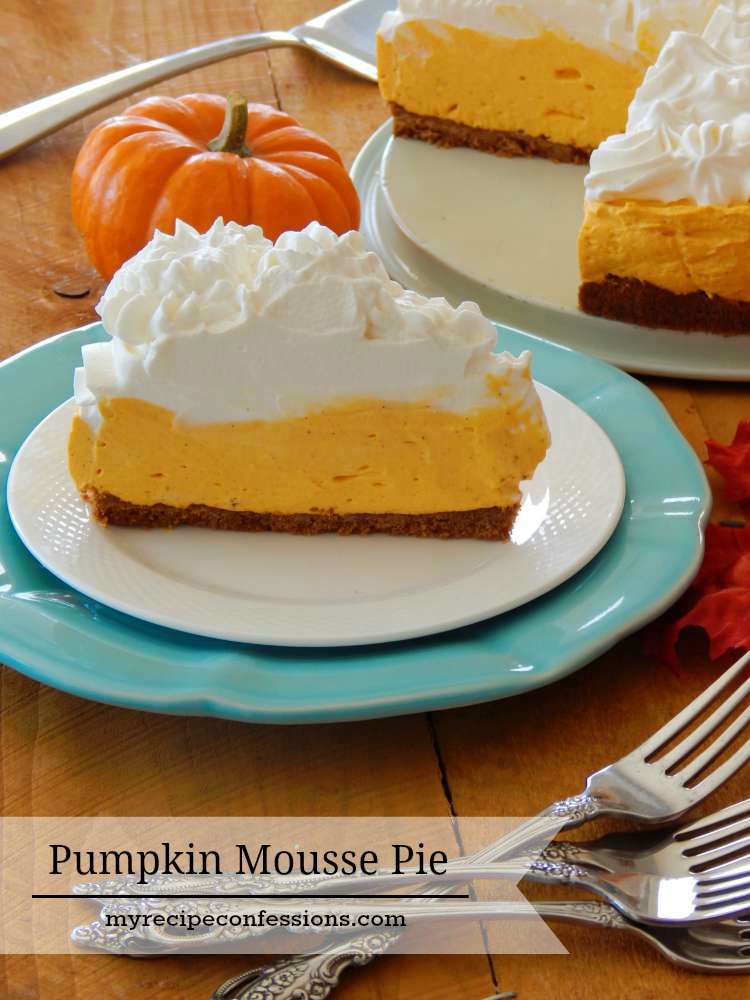 With love from my kitchen to yours,
Carrie