caramel apple cheesecake topping recipe
When we were dreaming up our fall recipe list for the season, we knew cheesecake was on the menu, at least once! By cheating and using Sara Lee as a base, we can create as many toppings as we want to keep the time in the kitchen down but not skimp on real, quality ingredients. You will LOVE our caramel apple cheesecake topping recipe as it's a breeze to make and bonus! Your house will smell SO good in the process! My kids came home from school and dinner couldn't come fast enough to get a forkful! This topping would be yummy in a bowl with a scoop of vanilla ice cream too, with or without caramel syrup.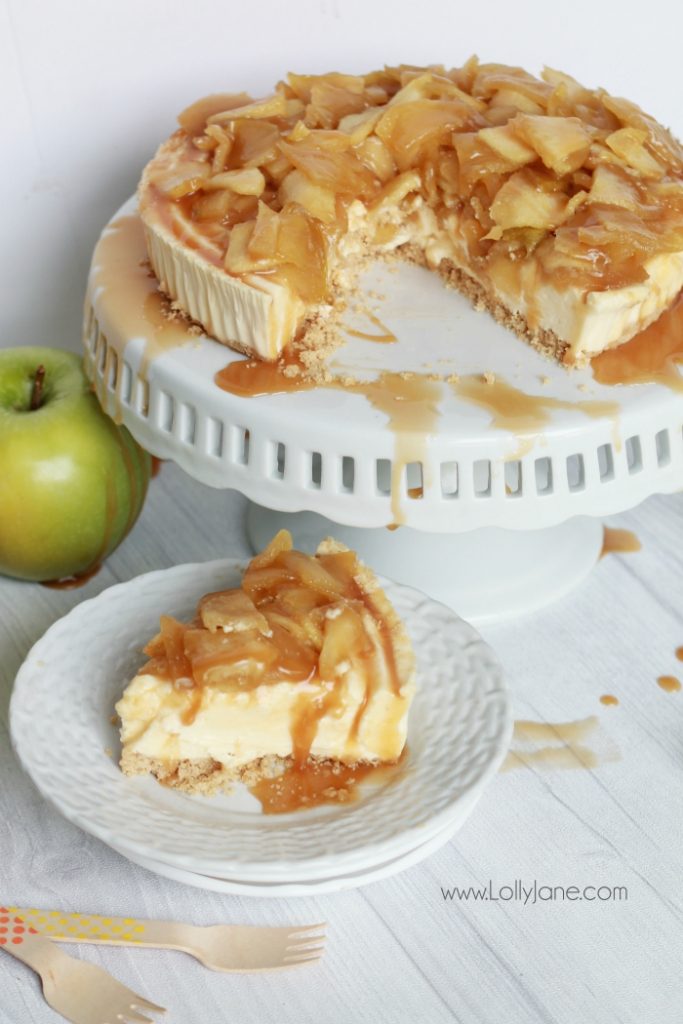 We should call this 'the entertainer's cheaters guide to a fantastic cheesecake' because we get the same result by cutting out an extra hour in the process. Grab a Sara Lee frozen dessert from Walmart; they're there to for all your events to make your special occasions easy and more special. Best part is this cheesecake can be enjoyed simply 'as-is' or you can easily customize them with your favorite ingredients to provide delicious, time-savings solutions whenever your sweet tooth is calling. Or, like us, when we have a weekly Sunday night dinner get together with our big extended family and we take turns bringing dessert.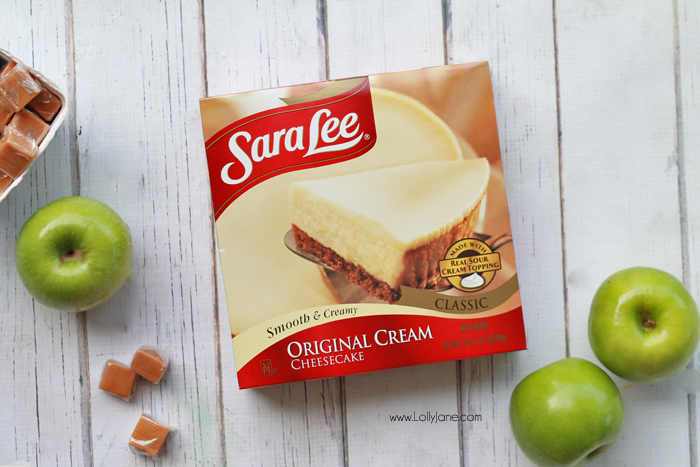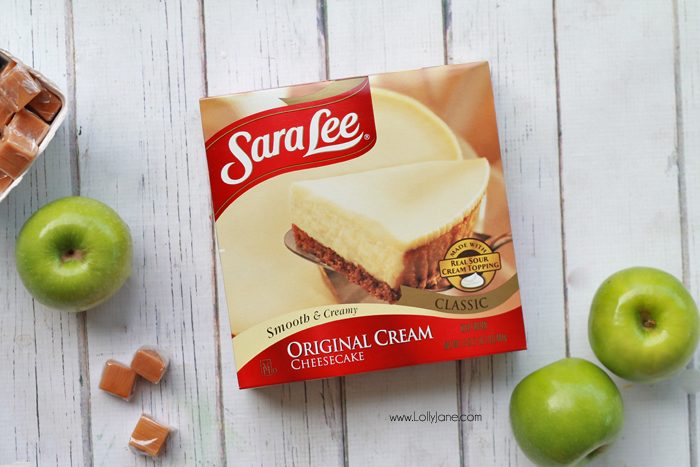 Ingredients:
1/4 cup butter
1/2 cup sugar
1 teaspoon fresh lemon juice
4 large Granny Smith apples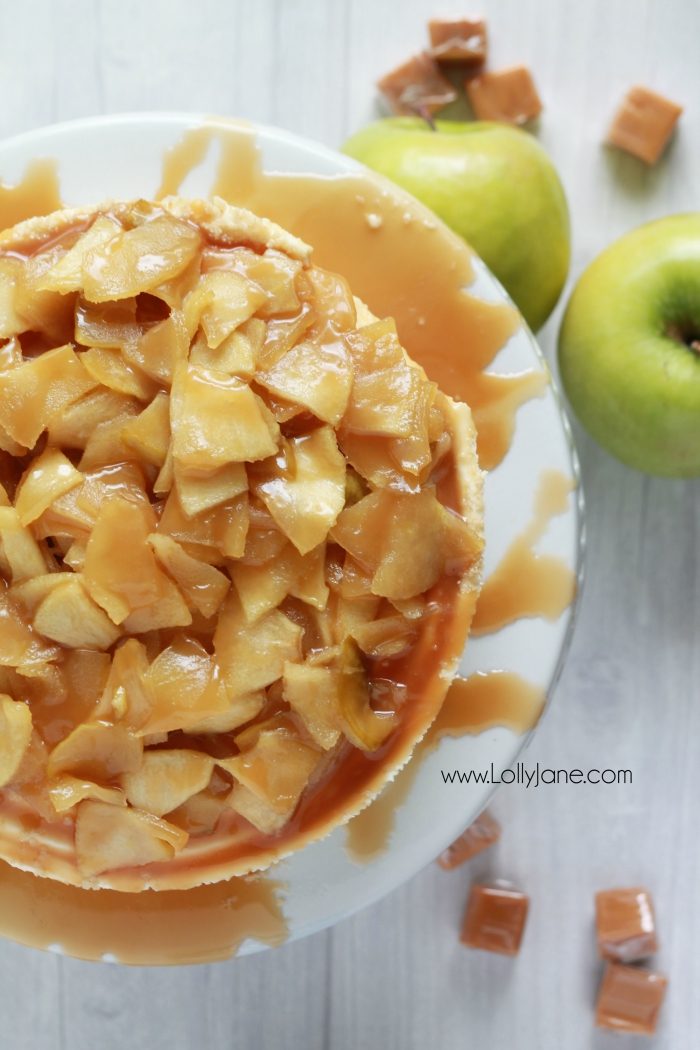 Instructions:
Melt butter in a large skillet over medium heat; add sugar and lemon juice, and cook, stirring constantly with a long-handled wooden spoon, 5 to 6 minutes or until mixture turns a light golden brown.
Add apple wedges.
Cook, stirring often, 15 to 18 more minutes or until apples are tender and caramelized.
Remove from heat; cool 20 minutes.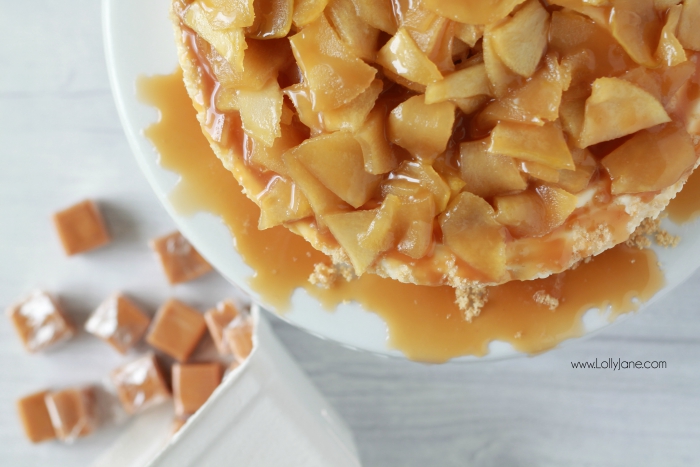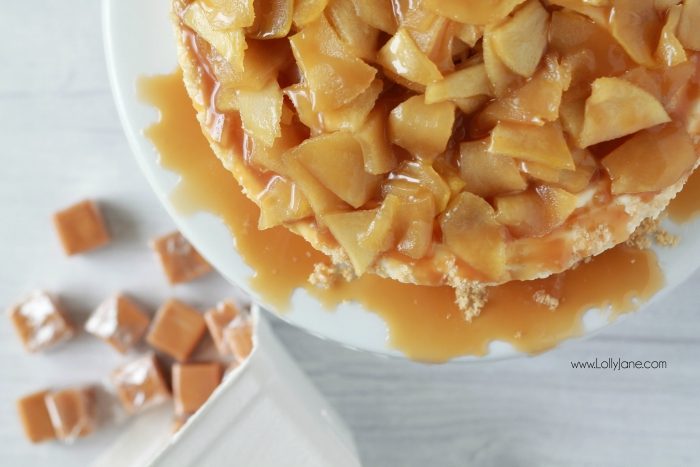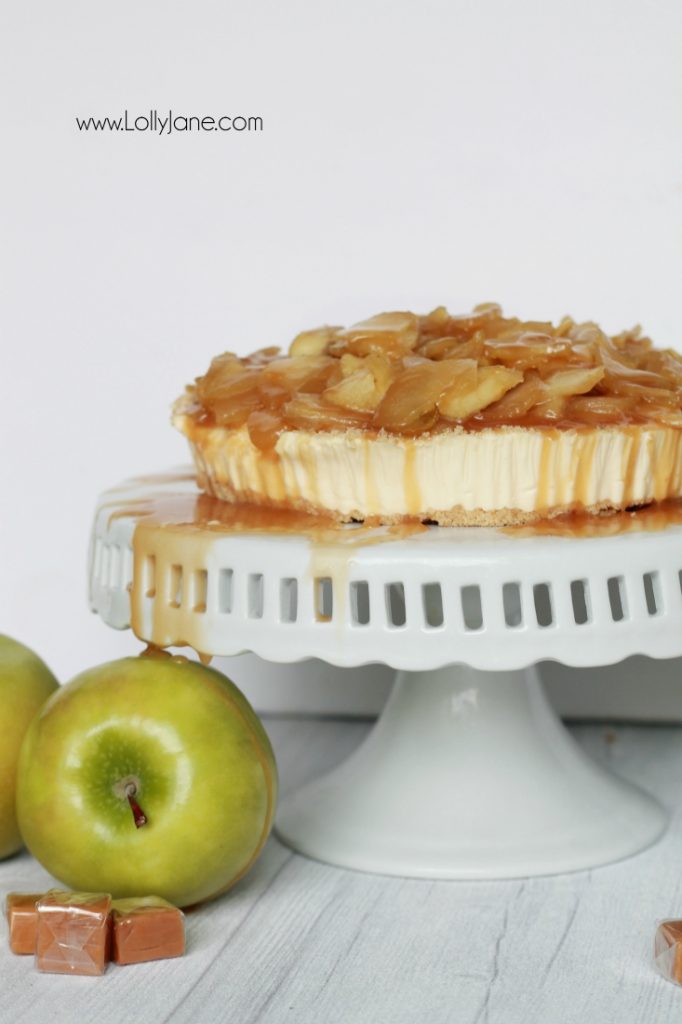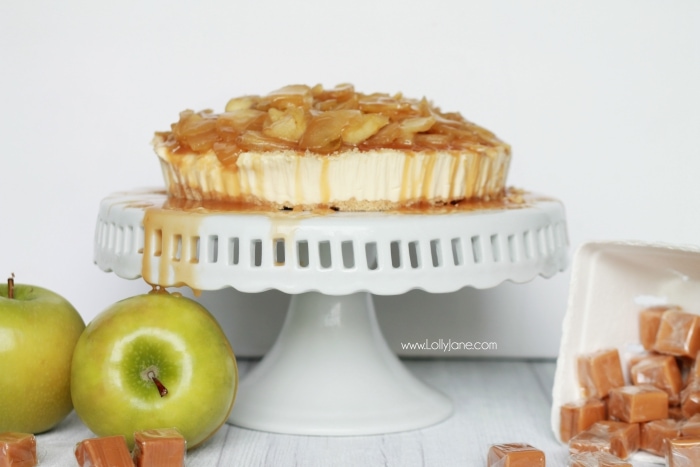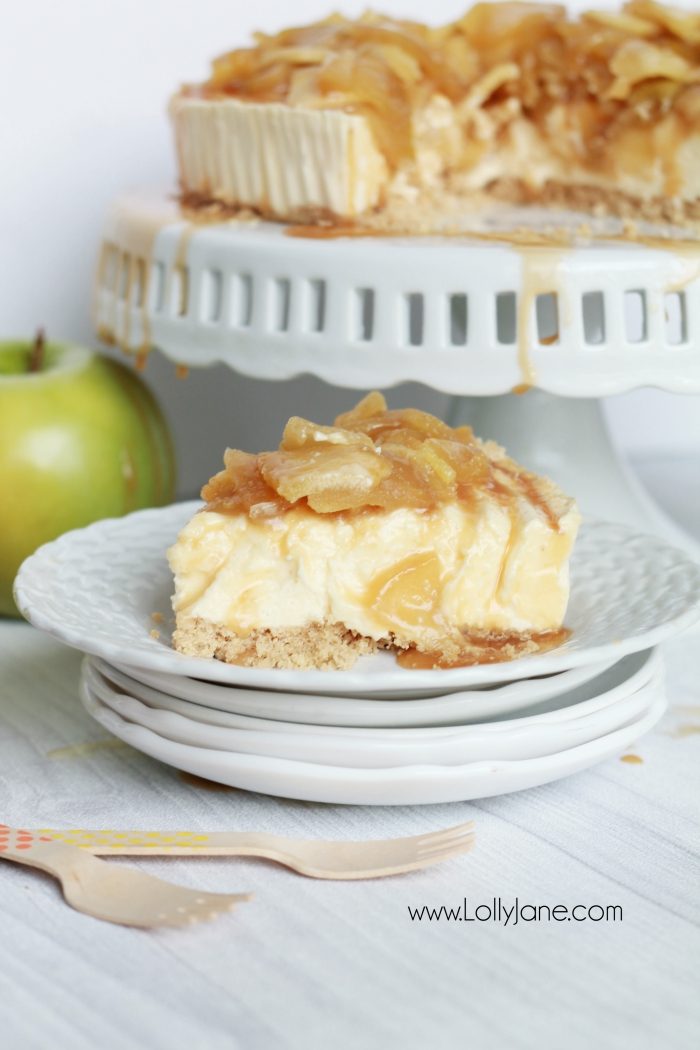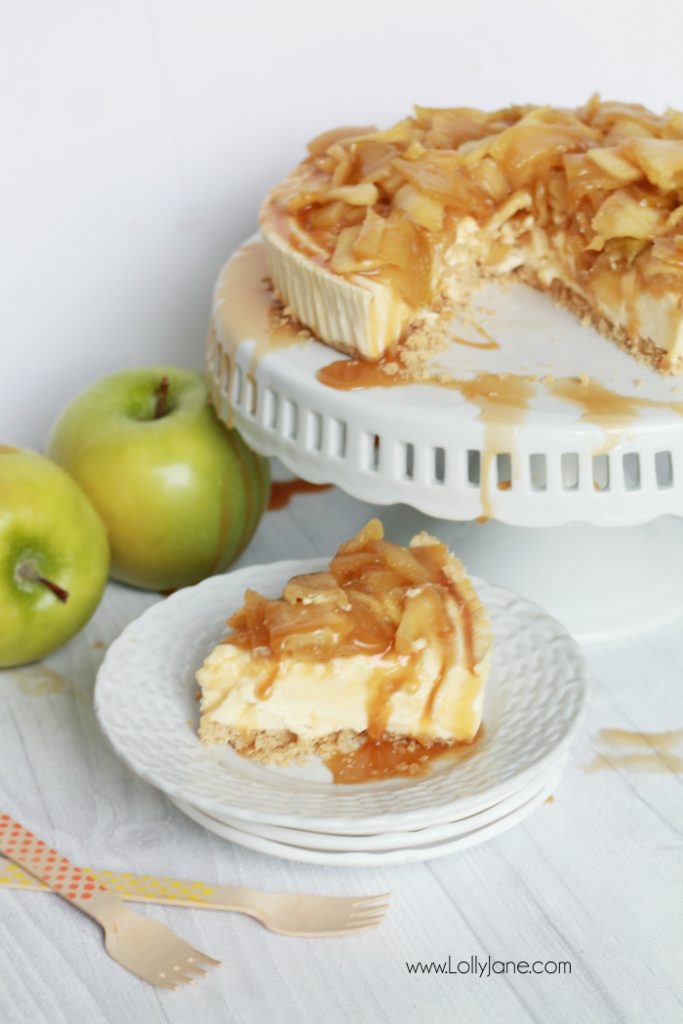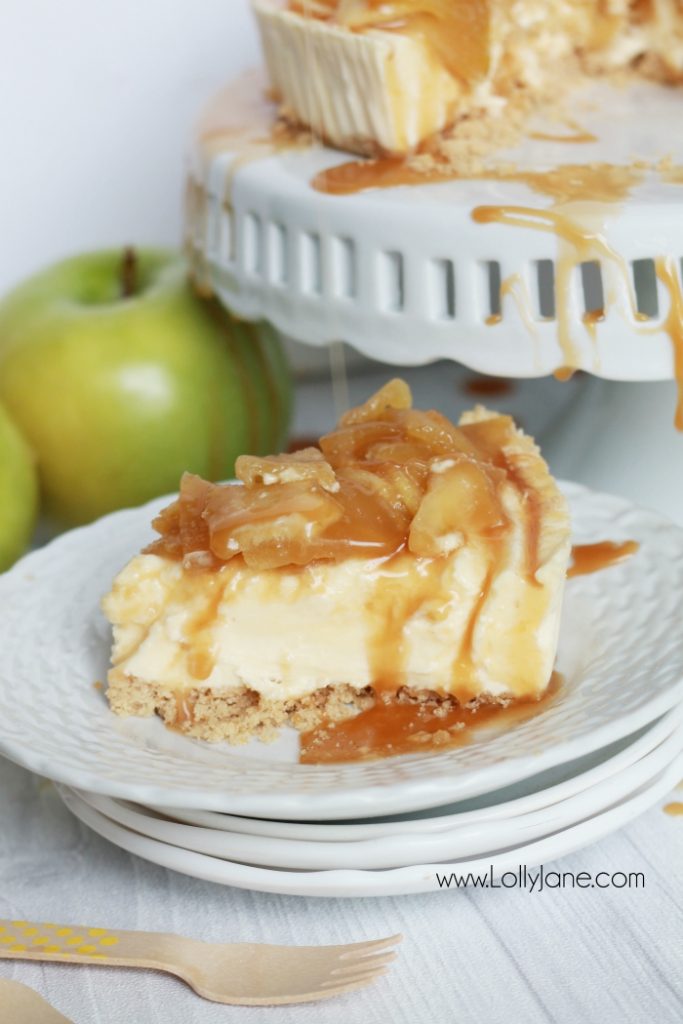 Thank you Sara Lee Desserts for challenging our creativity and sponsoring this post! Click here for more deliciously easy recipe ideas. Also visit them on Facebook for loads of inspiring recipes OR click on the hashtag #UniquelyYours to see how others are customizing their own cheesecake! Thanks for supporting companies that keep LJ rockin' and rollin' so we can keep on providing fun tutorials and great recipes!
This is a sponsored conversation written by me on behalf of Sara Lee. The opinions and text are all mine.