Sprinkles birthday cookies
We don't need an excuse to make cookies. In fact, we've heard it said that there is always an occasion to bake a batch of chocolate chip cookies and we definitely agree! When Amber asked us to help celebrate Crazy Little Projects big birthday bash we decided to alter our tried & true chocolate chip cookies recipe to make these rainbow sprinkled white chocolate chip birthday cookies… aka: the seriously PERFECT birthday cookie! (See? We always find an excuse to bake a batch! LOL!) Inspired by Baked By Rachel's super cheery funfetti chocolate chip birthday cookies, this baked treat is perfect for ages 1 to 100 and is sure to brighten up anyones special day!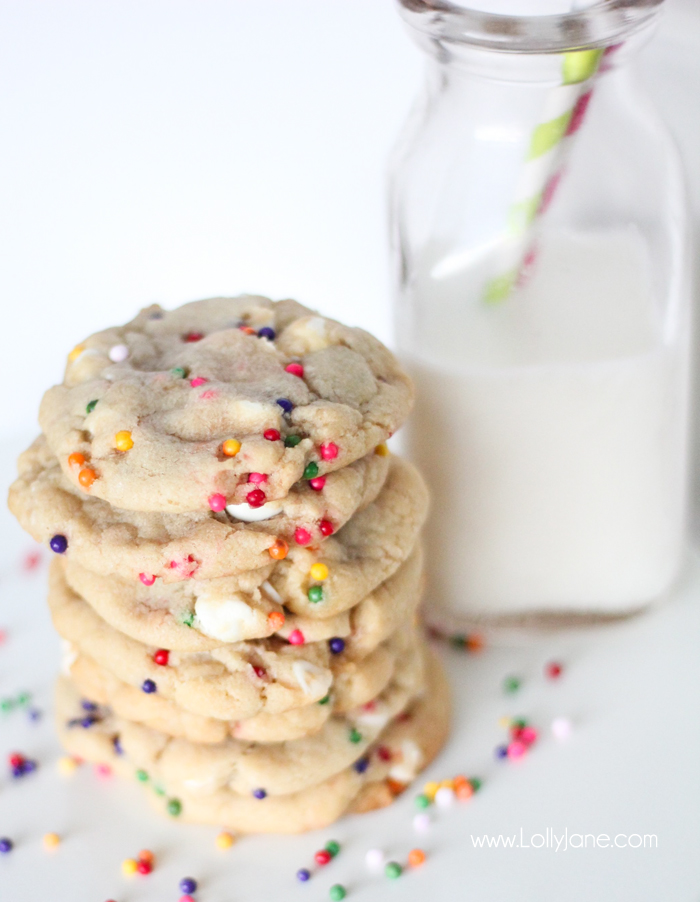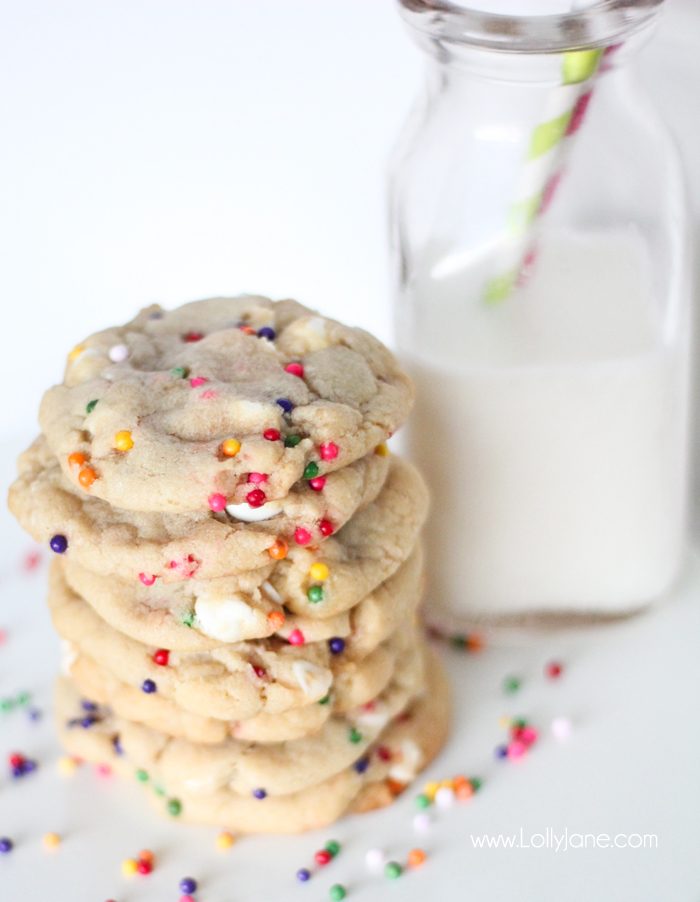 To make a batch of your own, just follow our chocolate chip recipe BUT leave out the milk chocolate chips and nix the whole wheat flour for white flour. Once the ingredients are combined, toss 1/4 – 1/2 C. jumbo rainbow pareils (or any colorful sprinkles) into the mix then bake as instructed. Easy!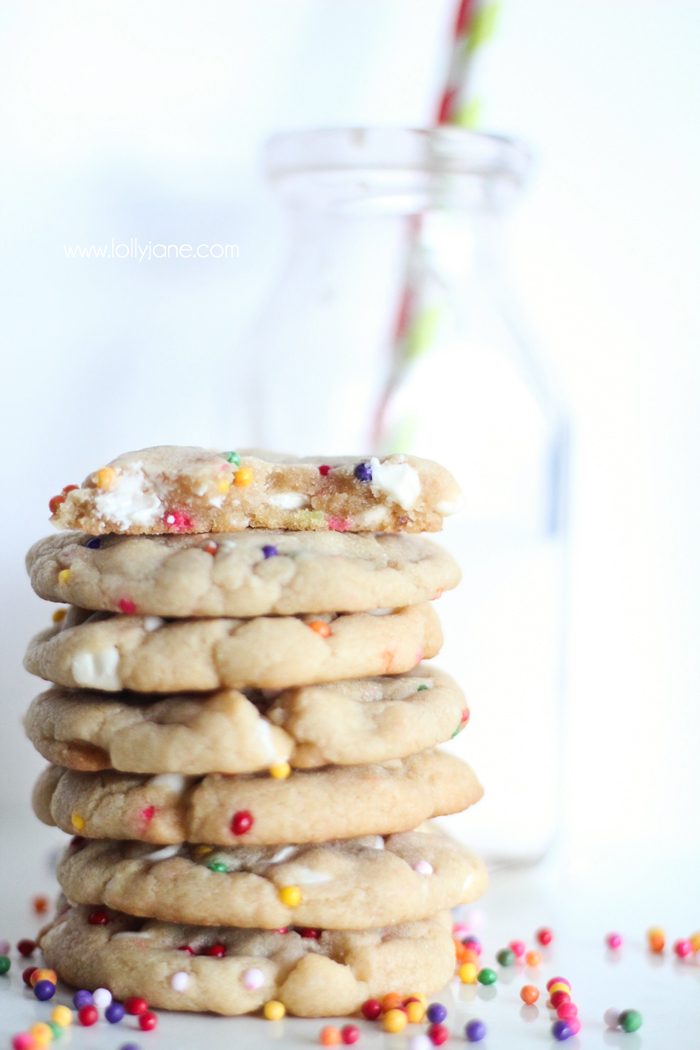 We baked this batch of cookies for around 6 minutes (or until the top was SLIGHTLY golden) then immediately removed them from the hot pan to keep them moist in the middle… can you see the colorful yuminess inside? What screams "Happy Birthday" more than rainbows??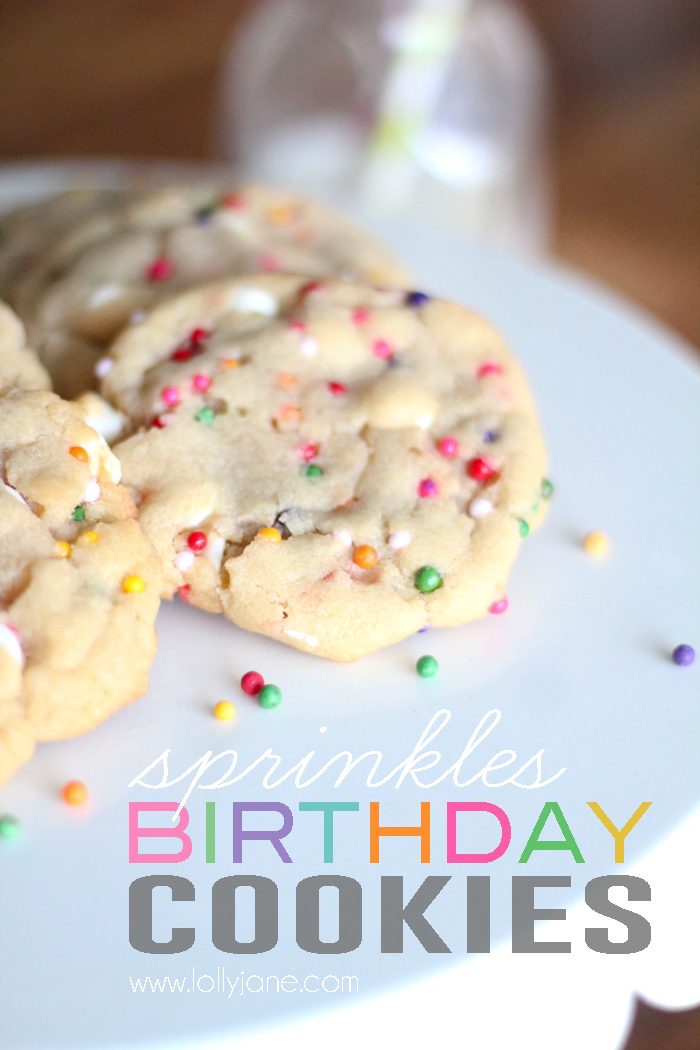 Here's a peek at our chocolate chip cookies recipe, baked for about 2 minutes longer to enjoy the crunch on the sides. Yummers!