Please welcome back, Rhonda! We are in full fall mode around here and recently brushed the dust off the 'ol crock pot, just in time for her yummy hearty chili recipe! Read on for the perfect chilly weather day recipe sure to warm you up!
When I was a kid I loved the "choose your own adventure" books. They were written so that you would get to certain point in the story and then you would chose where the story would go and depending on your choices you would end up with a different ending to the book. I distinctly remember going back and trying it over and over to see how the book would turn out and then decide which one is my favorite ending. I have been thinking about chili lately. One of the reasons is my little lady; she looooves chili. So much that she will randomly announce "Man it's been a while since we had chili around here." Add on that fall is here, which makes me think about chili even more!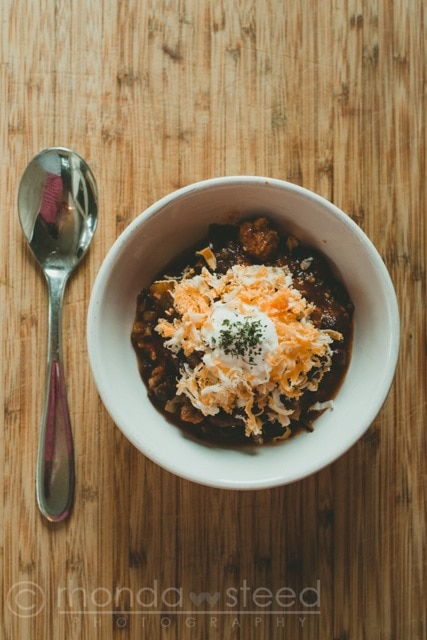 There are so many things you can put into chili to change it a little bit here and a little bit there. I did a lot of chili recipe reading and I found a lot of great recipes and adjusted them a bit. They came from Eat, Shrink & Be Merry, Sunday Soup, Soups & Stews, Company's Coming, and Dinner and a Love Show.… just like the "choose your own adventure" books, these recipes all end up with a different taste but, they are all delicious!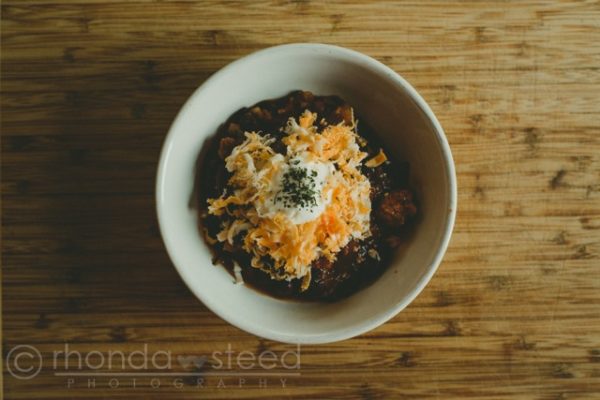 To help make your cooking adventures a little easier, I made a little chart. All of these chili's start out with frying chopped onions + garlic in olive oil; you can go straight across and that will make a great batch of chili. Or, you can switch up the veggies and the spices to change it: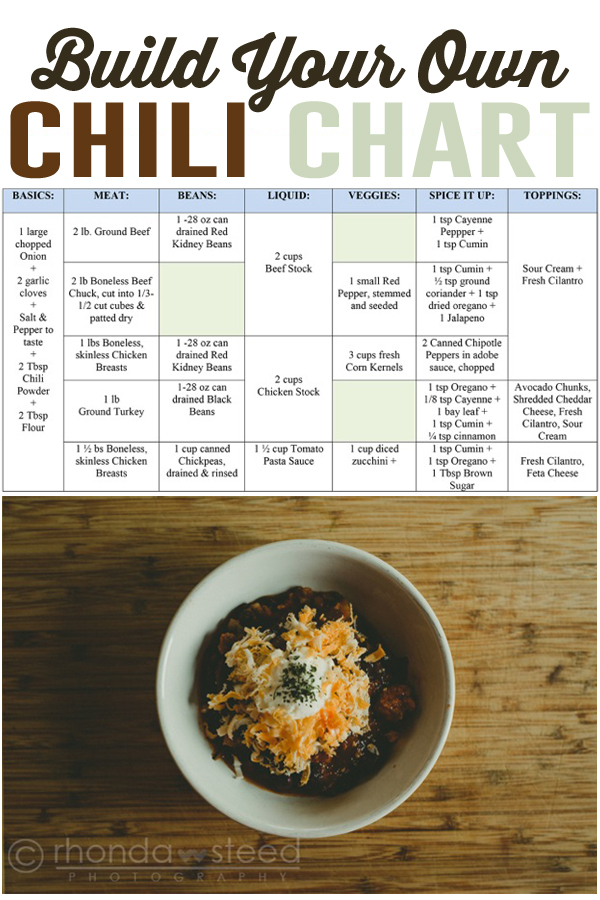 I n s t r u c t i o n s :
Over medium heat, sauté the onion and garlic in the 2 Tbsp of olive oil until the onion turns translucent. Turn the heat up to medium high and brown the meat until it loses its pink color. Add flour, salt, pepper, and chili powder. Get it sizzling so the spices get cooking. If you are adding vegetables add them in. Cook, stirring, until the vegetables have softened and are beginning to turn golden. Then add in the 1 – 28 ounce can of diced tomatoes, liquid and the other spices. Turn down the heat and simmer for 15 minutes, then add the beans if using. Cook for another 5 minutes or until the beans are warmed through. Serve with toppings.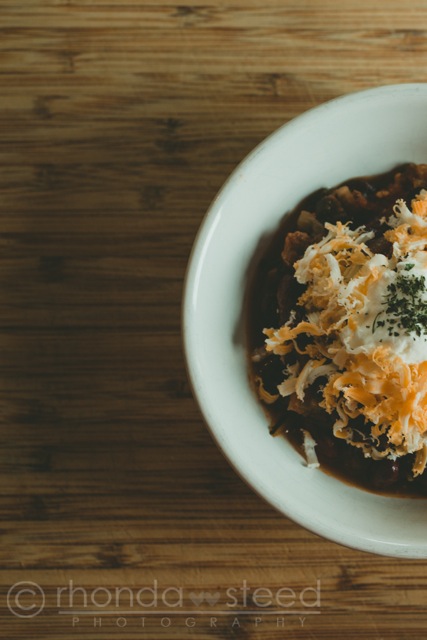 Start out by going straight across and build a recipe but the next time, switch it up a bit and see what end ups in your pot! Be sure to add some cornbread (you can find my favorite recipe here) as regular cornbread or cook it in your waffle maker then eat your chili on top. Either way you change it up, it's a kitchen adventure! 😉

Blog | Facebook | Pinterest | Instagram | Bloglovin'
Check out more yummy dinner recipes on Rhonda's site like her Pieroga pizza,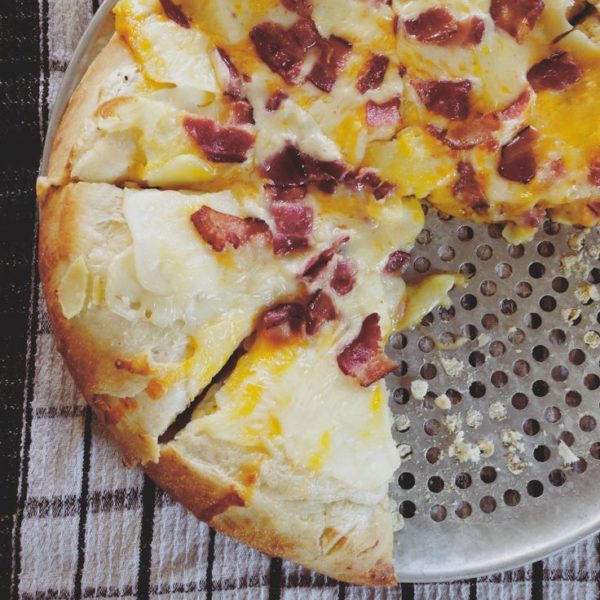 If you're hankerin' for creamy cheesy Velveeta chicken chili, we've got your back!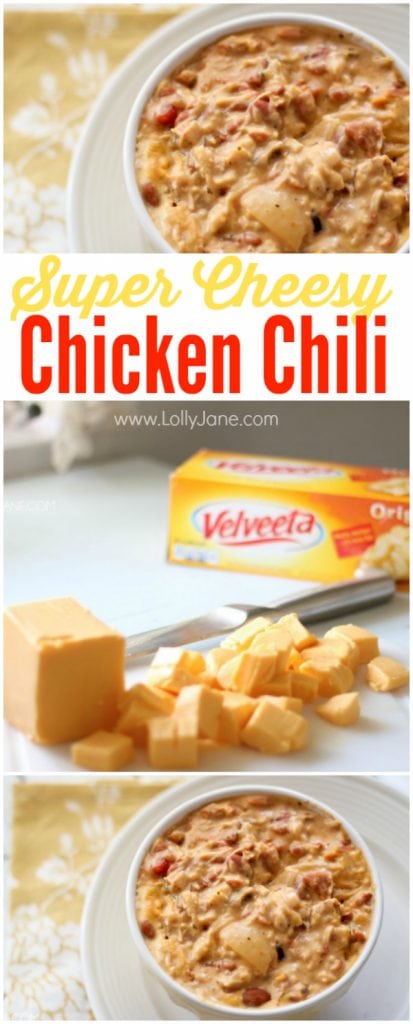 If you're a slow cooker fan, we've rounded up 10 yummy must try easy chili crock pot recipes too!