Grilled pineapple with cinnamon sugar glaze
We love grilling (can you tell? We've shared 3 other grill recipes this week! Mmm!) but our family has always enjoyed dessert after the meal so we've been on the hunt for sweet foods to grill. This grilled pineapple with a cinnamon sugar glaze dish hit the spot and is sweet with just the right amount of tang!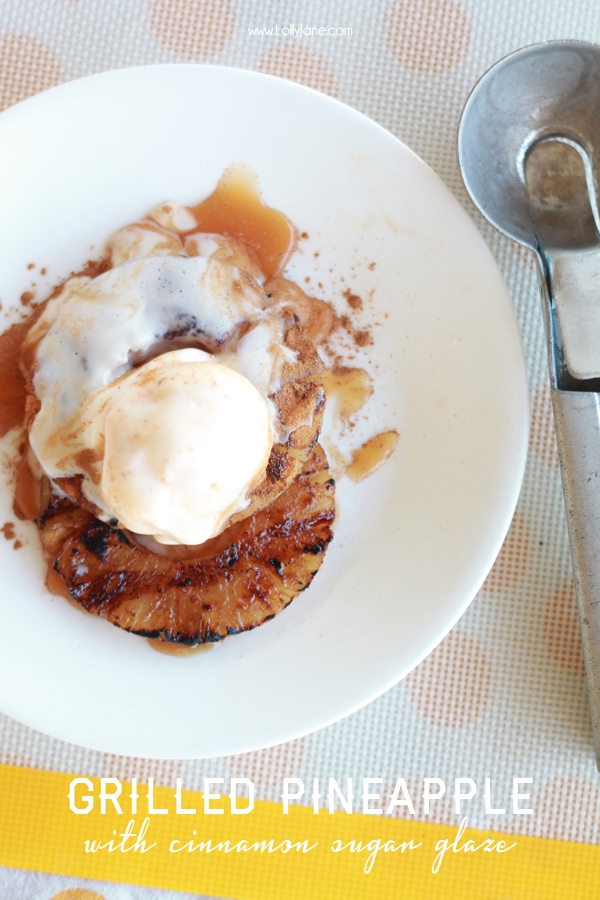 You can buy a pineapple core remover for a few bucks or, you can buy a can of pineapple rings and save yourself the time like these busy mommas did. 😉 Including prep + grilling time, we had this recipe from grill to plate in less than 15 minutes. Top with ice cream and your side dish a lá mode now becomes an official dessert. Boom!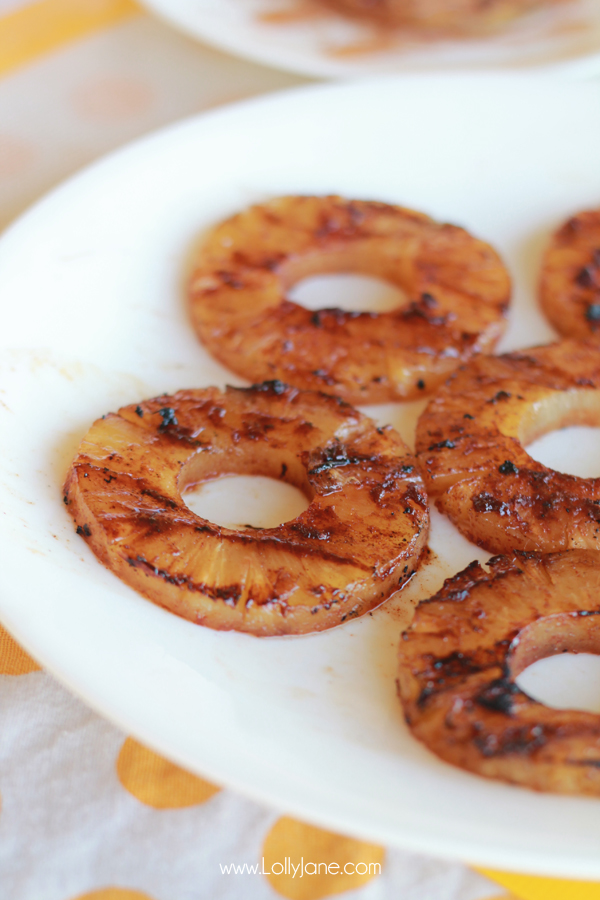 If you're grilling anyway, this is a simple recipe to dish up when the entree comes off. Our STOK grill has a top rack above the inserts that gave these rings the pretty charred grill lines without burning them. Deeelish! Want to try it?
Grilled Pineapple with a Cinnamon-Sugar Glaze
A simple side item to grill while you're barbecuing. Top with a scoop of ice cream to make it a dessert in a snap!
Ingredients
Pineapple rings

1/2

C.

brown sugar

2

tsp.

cinnamon
Instructions
Preheat grill to medium heat.

Lightly rub brown sugar into the pineapple rings.

Sprinkle 1/2 the cinnamon on top.

Grease grill generously.

Place pineapple rings on grill and turn every other minute for 5-7 minutes or until tender.

Remove from heat and sprinkle remaining cinnamon on top of rings.
Notes
Add a scoop of ice cream, drizzle with butterscotch and sprinkle with cinnamon to turn this side dish into a yummy dessert!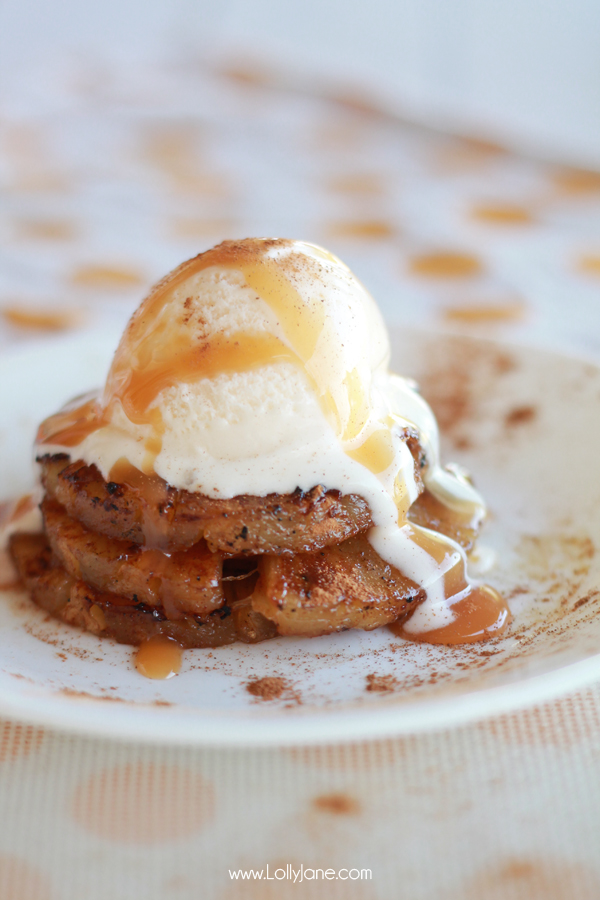 Okay want to know a secret? We grilled these with our mango porkchops (recipe will be shared later today) and didn't even save one pineapple ring for our spouses! That is bad, we know but oh, it was also soooo good! 😉
Click here for more recipes like our perfectly grilled corn on the cob, chipotle lime chicken skewers or another yummy grilled dessert, our sugar cookie fruit pizza!