Happy Monday! Did y'all know March was National Nutrition Month and National Frozen Food Month!? We've got the best of both worlds with our new green mango smoothie with the help of Wyman's of Maine…and the taste and nutrition are out of this world, YUM! You won't find this recipe anywhere else, we created it fresh in our kitchen this morning with a few of our sisters are our professional taste testers until the consistency and flavors were just right. This one is a keeper! I know my kids will love it too so it's a winner in our mom recipe book too!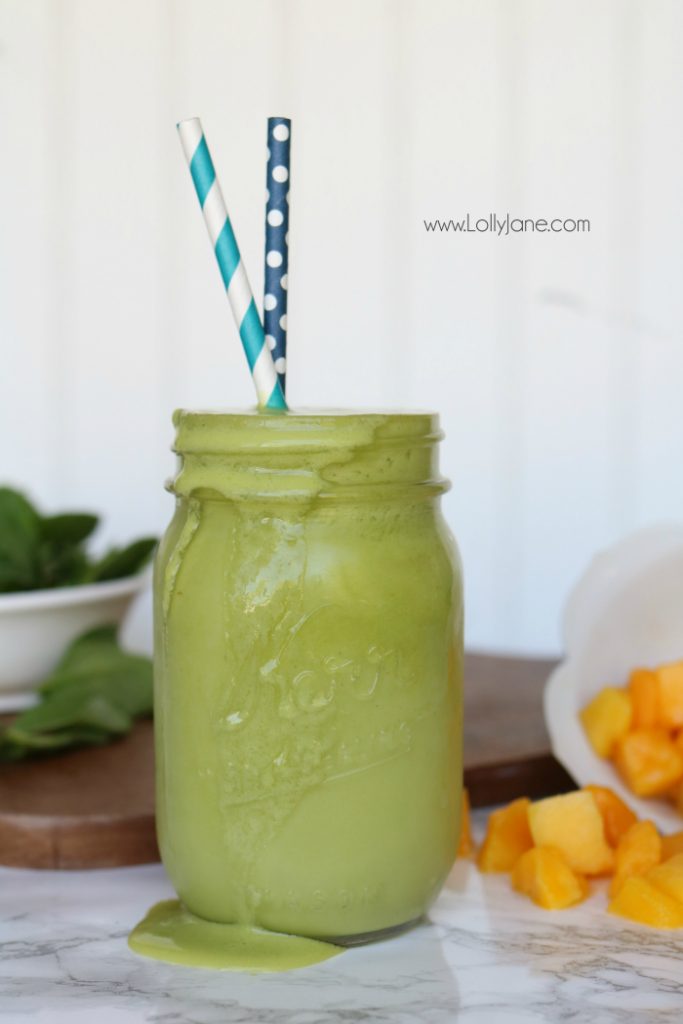 All you need are a couple of yummy ingredients: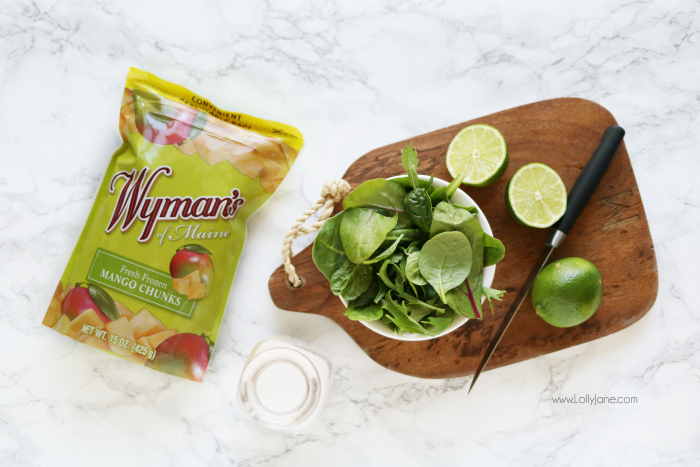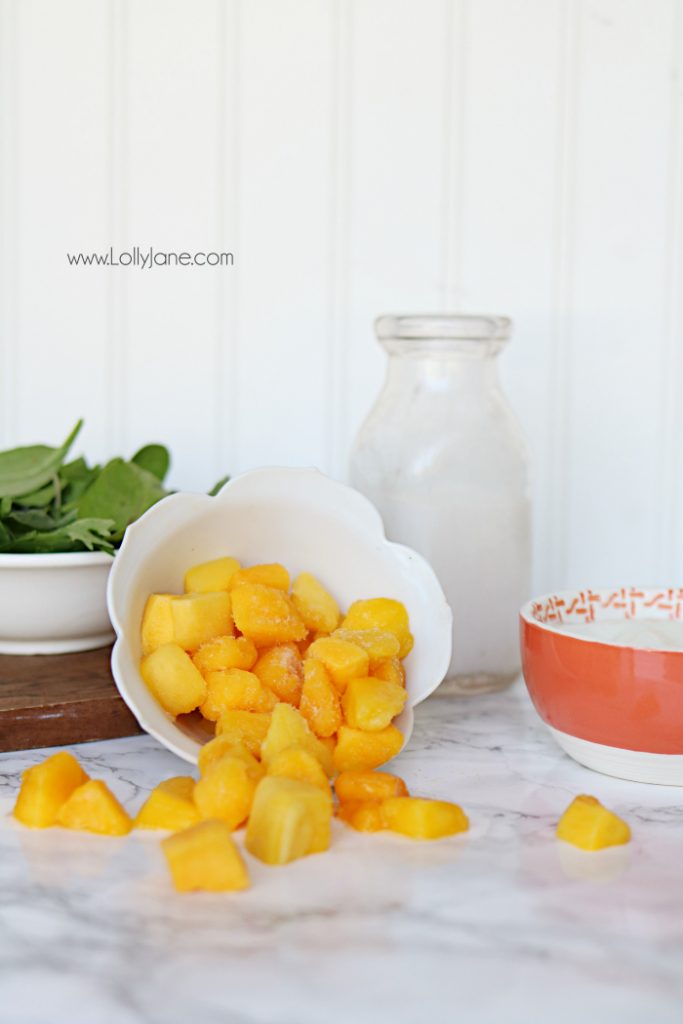 1 c coconut milk
1/2 mango chunks
juice from 1/2 lime
1 c super greens (spinach, kale)
1/2 cup vanilla yogurt
1/2 cup ice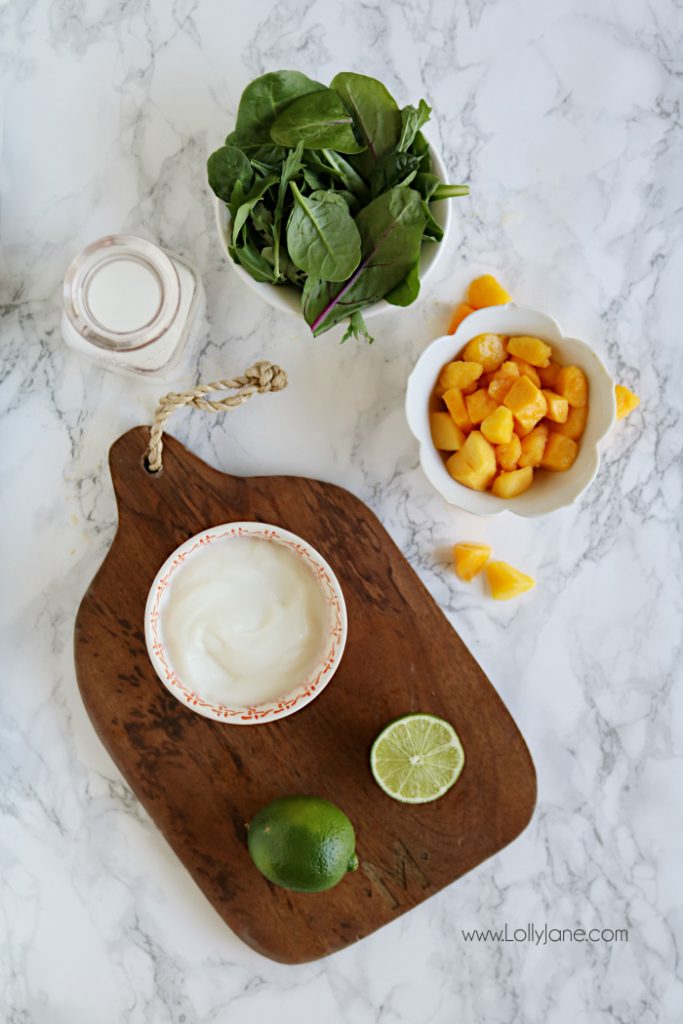 Directions:
Dump + blend for 1 minute until smooth.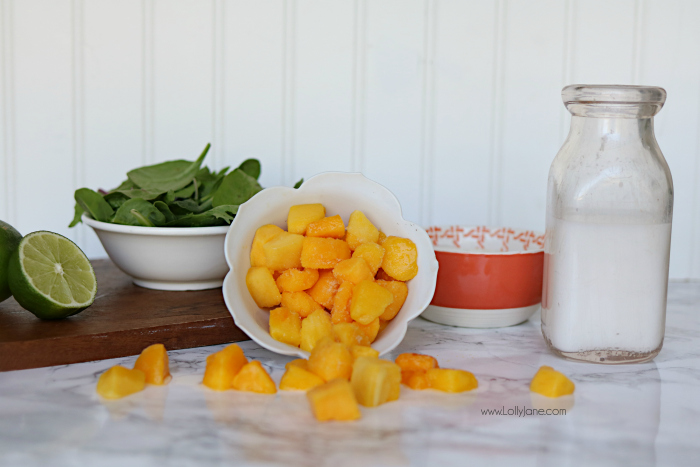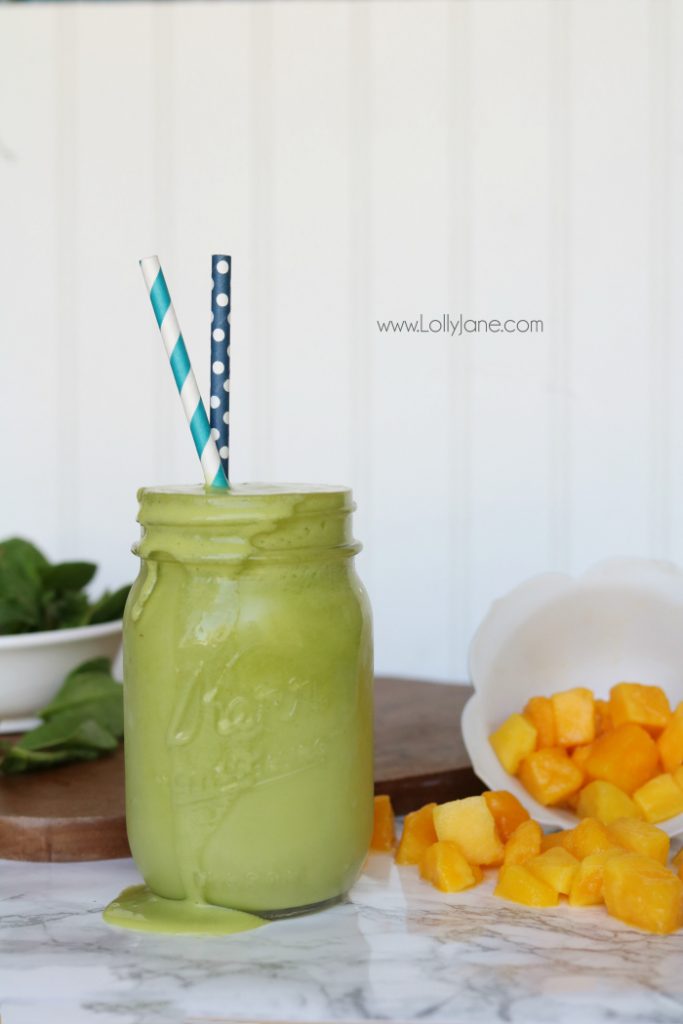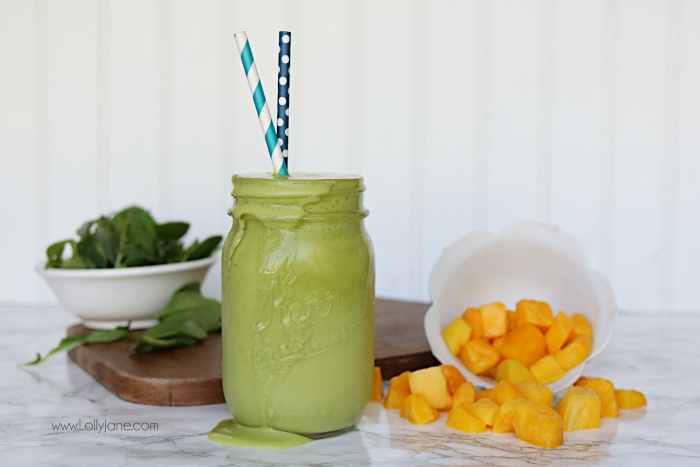 Wyman's of Maine is the largest U.S. owned wild blueberry grower and processor, offering a line of wild blueberry products and complementary frozen fruit products through retailers, foodservice and industrial distributors throughout the country. Wyman's is a family-owned business started in 1874 and now farms 11,000 acres in Maine, Prince Edward Island and New Brunswick, Canada.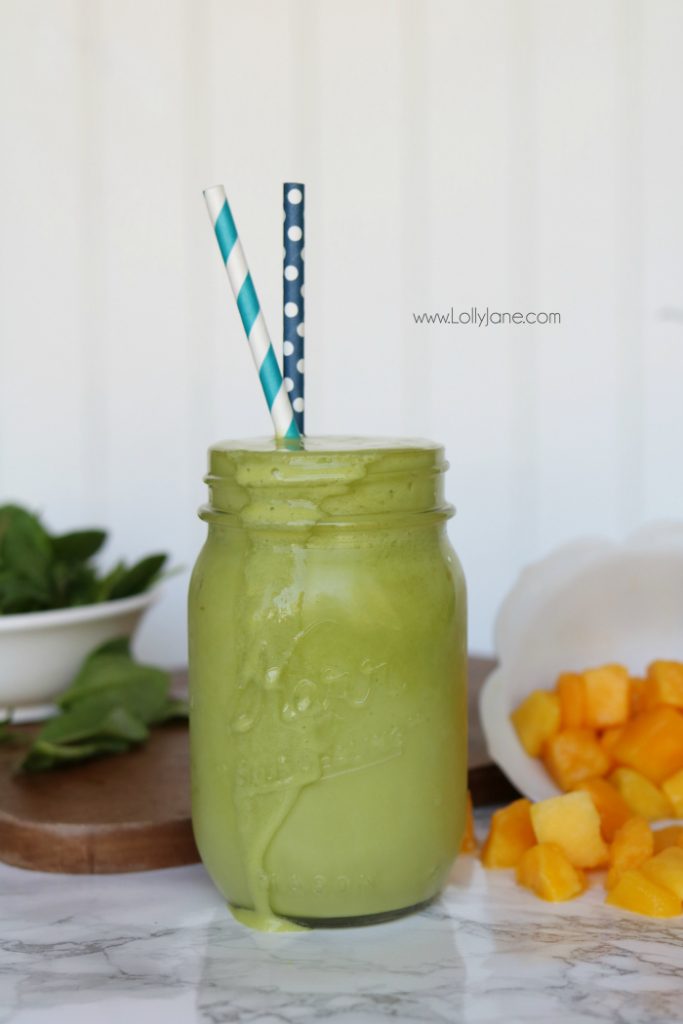 Wyman's remains committed to sustainability through stewarding natural and human resources. Some of their efforts include enhancing and protecting their soil, water and air, improving the welfare of their employees and their rural communities, and helping the small farms that sell to Wyman's.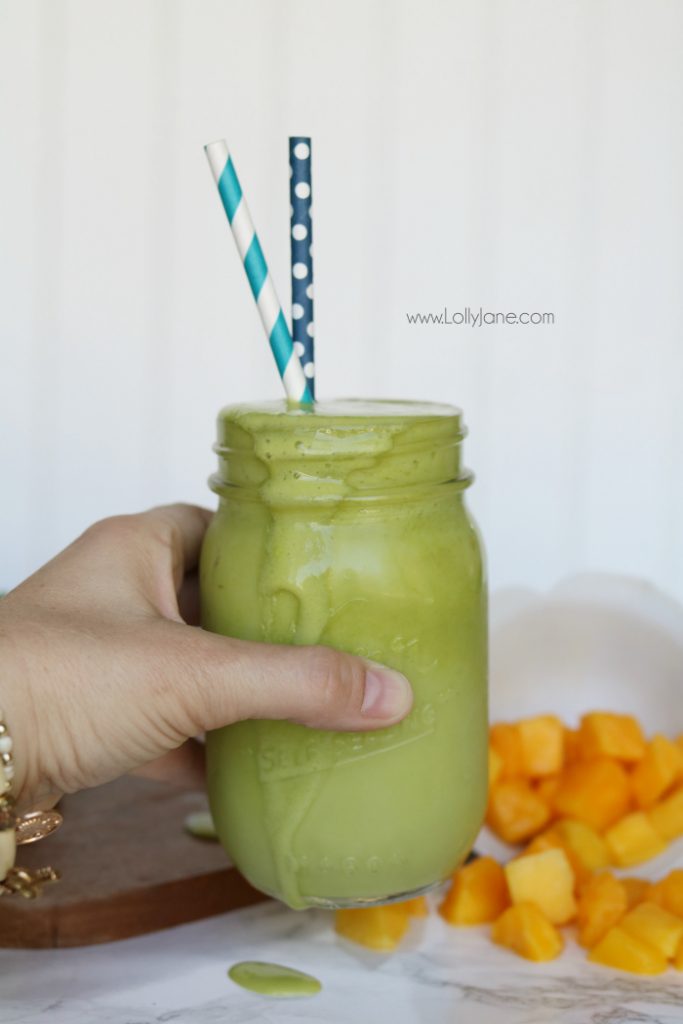 Let's see YOU post a photo of your favorite Wyman's smoothie and include the recipe in the caption…tag @wymansfruit and use #SpringIntoSmoothies. Share any variety of Wyman's, each time you use the hashtag during the 4-week period, you'll be entered to win a top of the line blender ($500 value) and a one-year supply of Wyman's frozen fruit. All participants can enter once per week during the 4-week period. Get to making and sharing some yummy recipes! Keep up with Wyman's on Twitter | Facebook | Pinterest | Instagram and big thanks to them for sponsoring today's post. As always, all opinions are our own and their frozen mango chunks get two thumbs up!
Check out more of our smoothies like our healthy peanut butter smoothie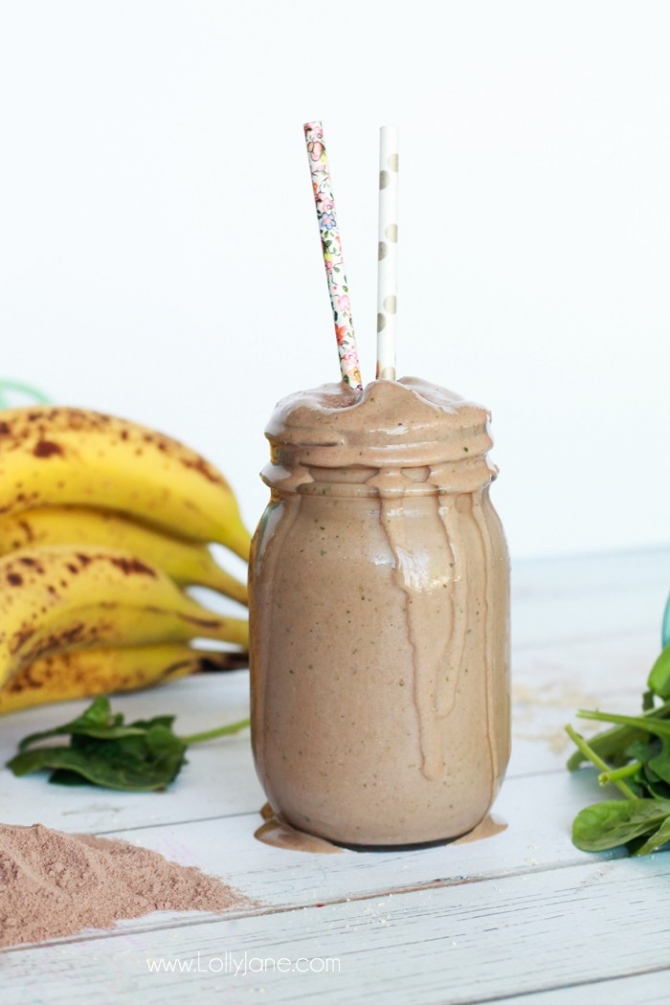 and our cherry vanilla green smoothie, yum!