fabric wood give thanks bunting
Happy 1st day of November! Some people go straight to Christmas after Halloween but we looooove Thanksgiving and would never overshadow one of our top holidays! You get the food, family and fun without the expectation of gifts, what's not to love!? When we were challenged by Waverly to use their fall fabric and pretty ribbon, we came up with this fabric and wood give thanks bunting. And then I saw Landee's thankful bunting and thought, dang it, she beat me to my original idea!-I hate when that happens! BUT they're different enough so all is well. Ours is a huuuuge since we grabbed our letters from Walmart and that was the smallest size they had. Enough chat-let's get to crafting!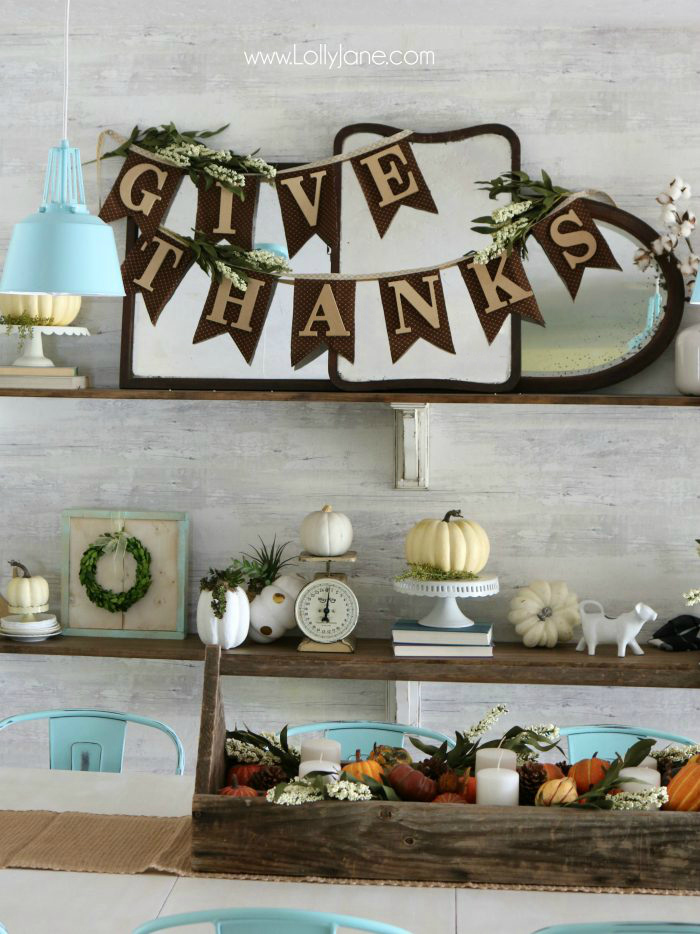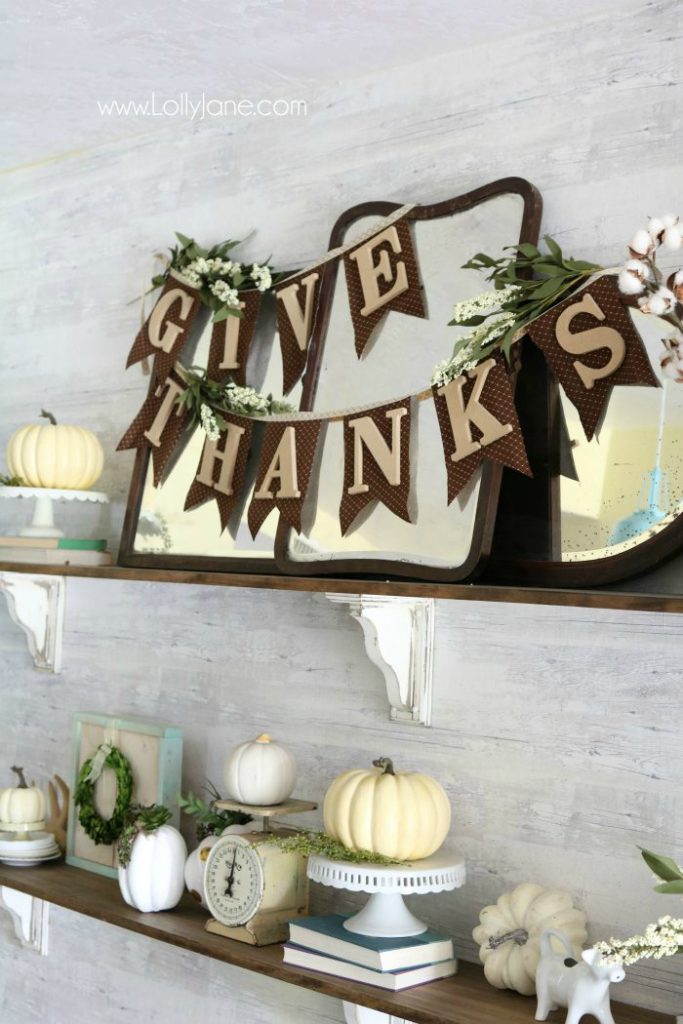 You'll need wood letters, fabric scissors, Waverly Inspirations fabric and ribbon from Walmart, a glue gun and lots of glue. This is a no sew bunting which is just the way we like it!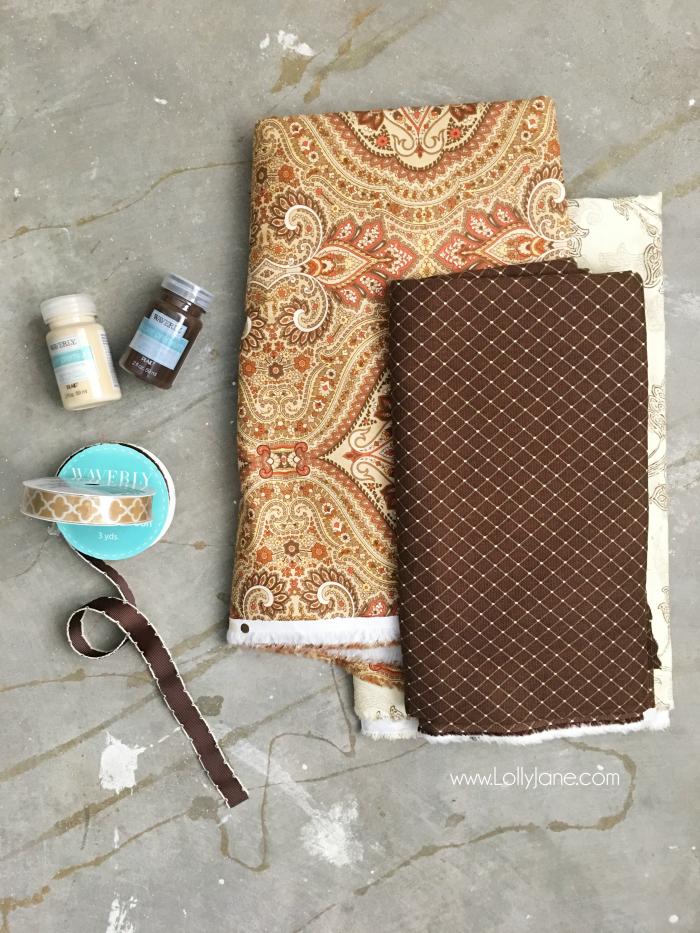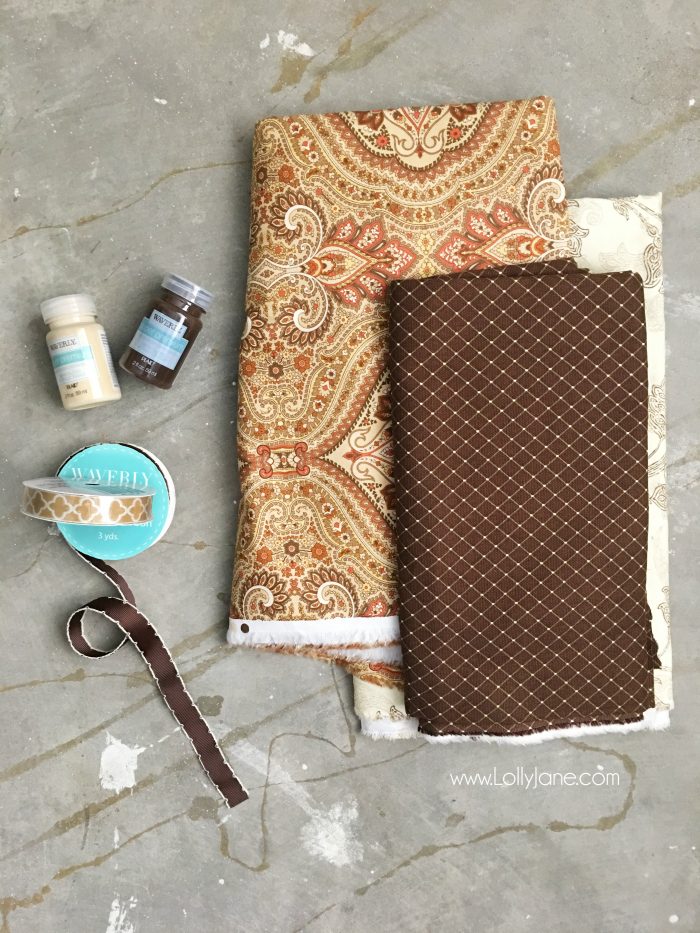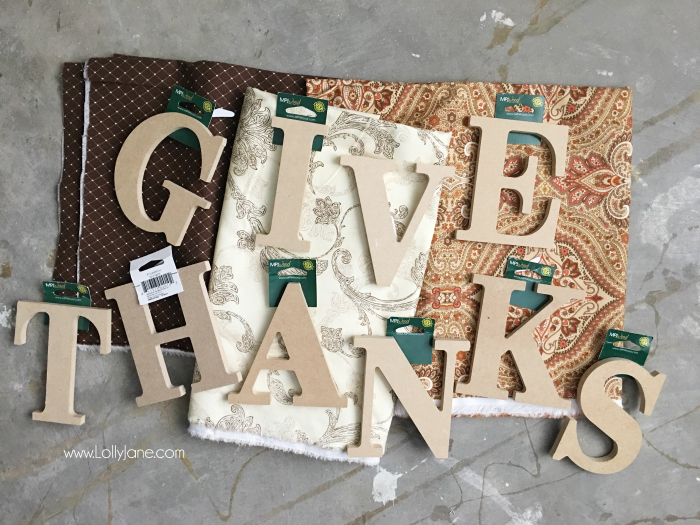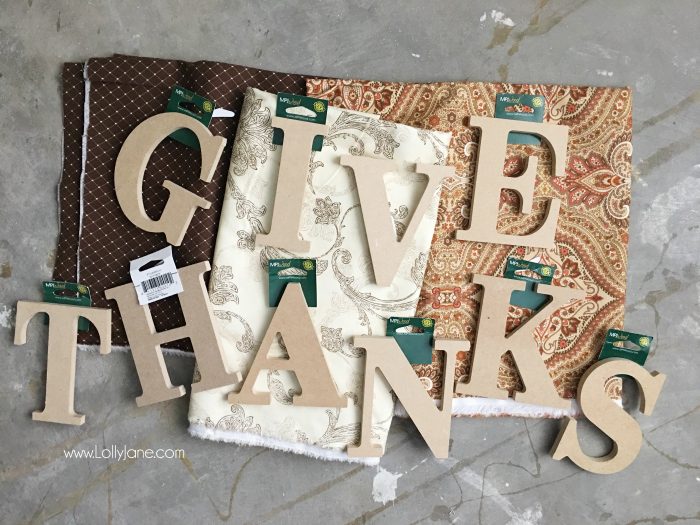 Directions:
Measure fabric, mine are 6″ wide x 8″ tall each.
Cut fabric into rectangles, I cut 11 rectangles.
Fold fabric in half, fold bottom again to form triangle (about 2″).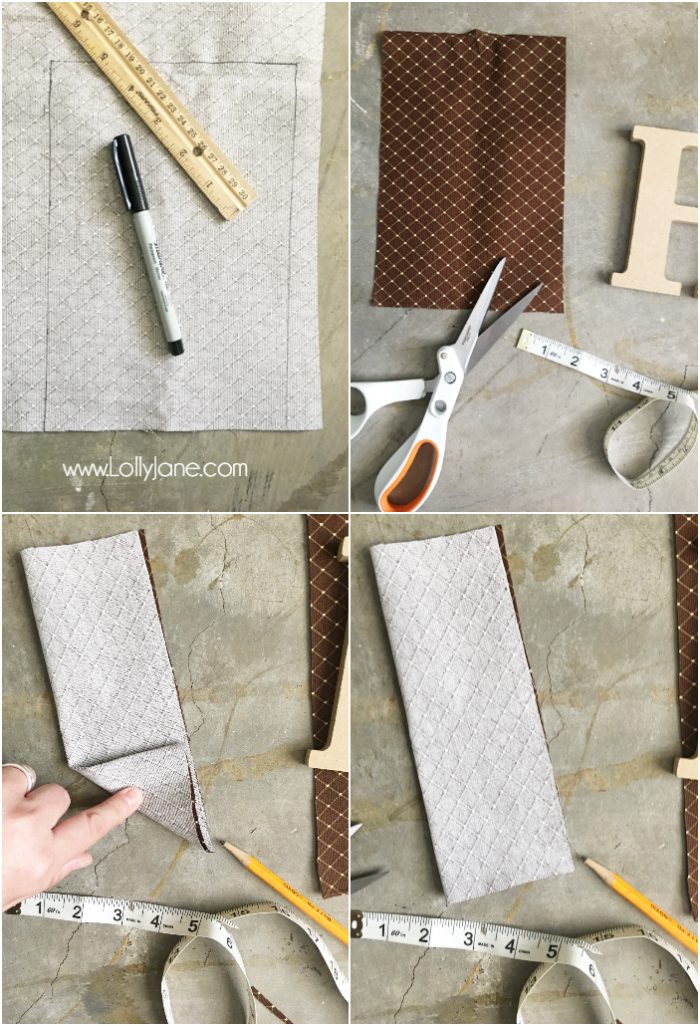 Cut the second fold so it creates a "triangle bite" out of the bottom (see picture below).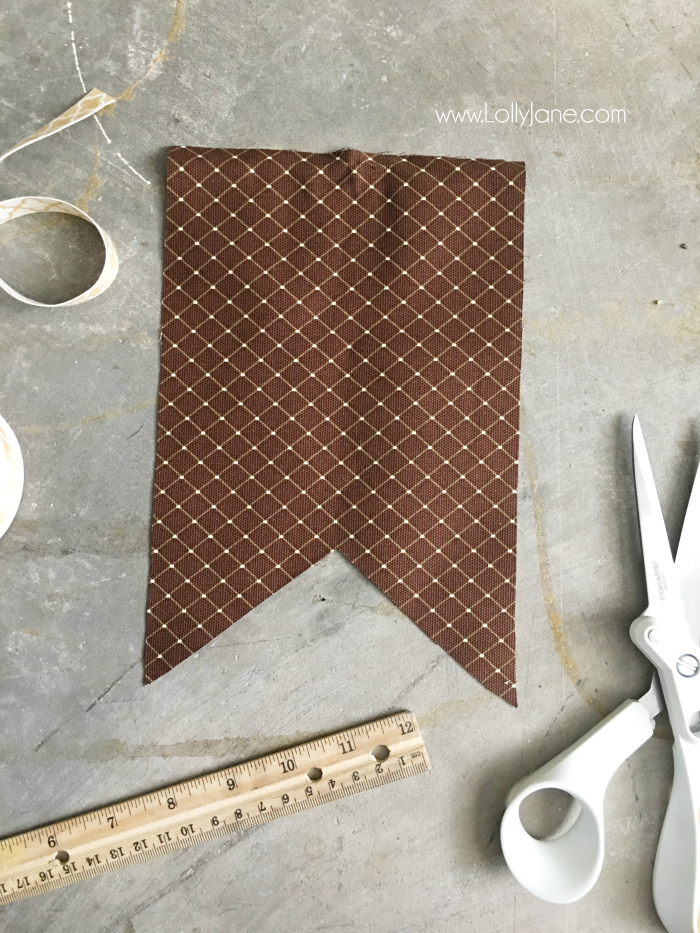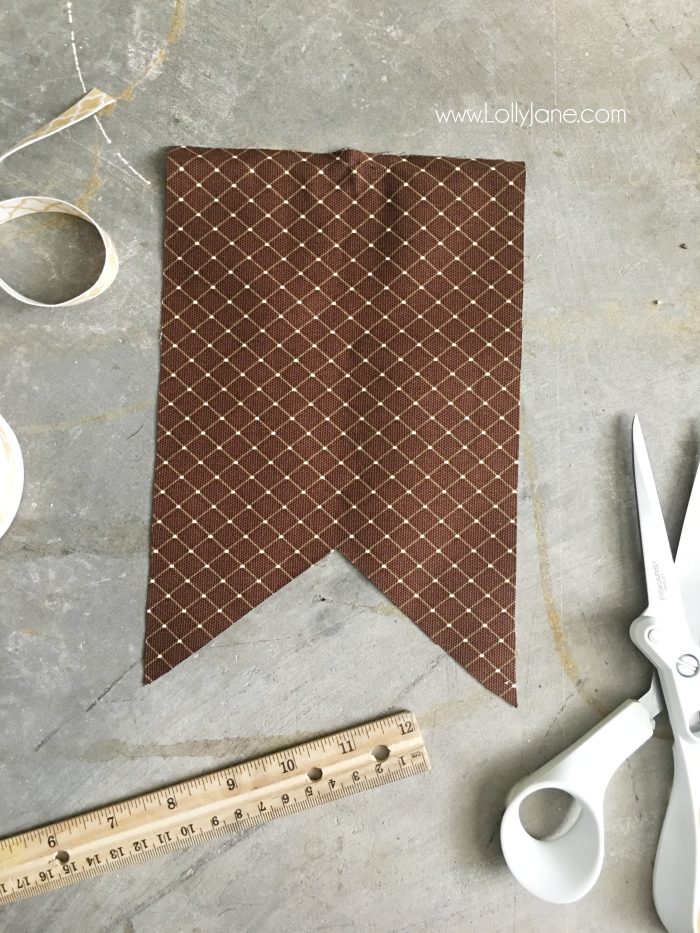 Glue a bead of hot glue along the top of the fabric, press ribbon on top of wet glue.
Space buntings 2″ apart.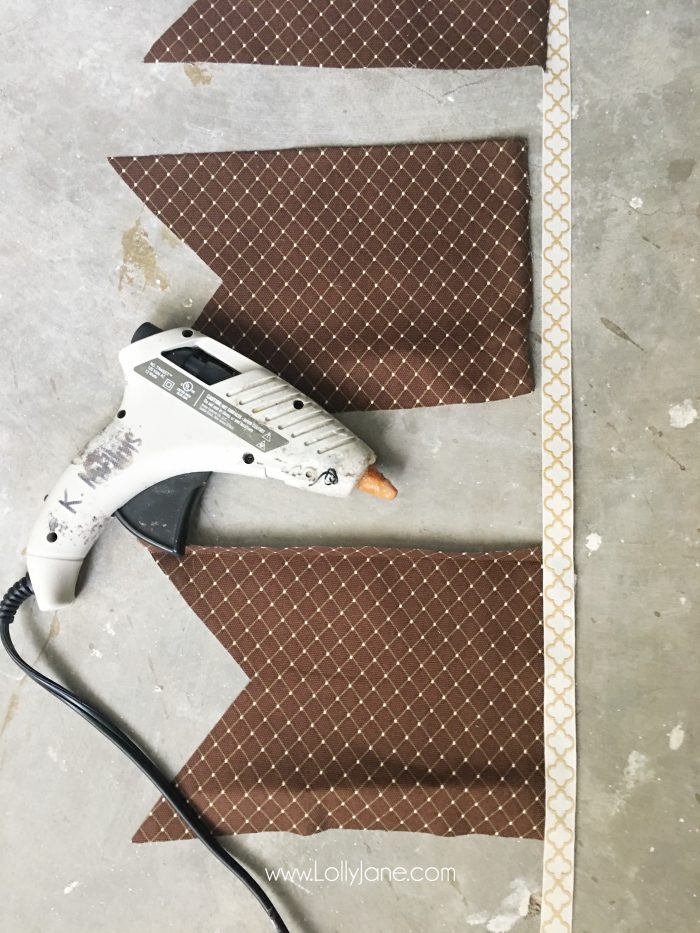 Here's the fabric bunting all finished up!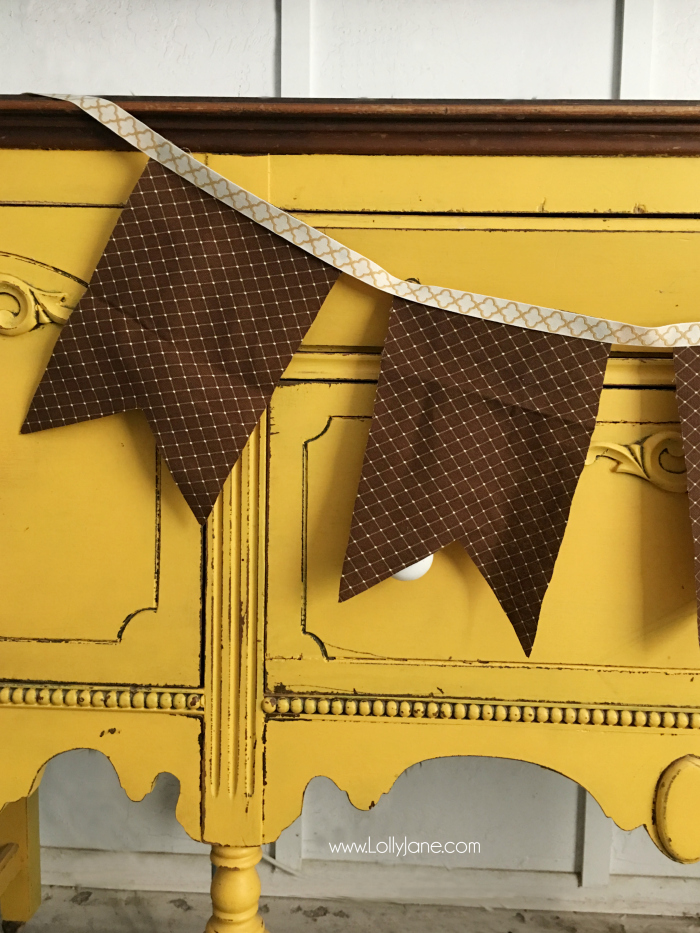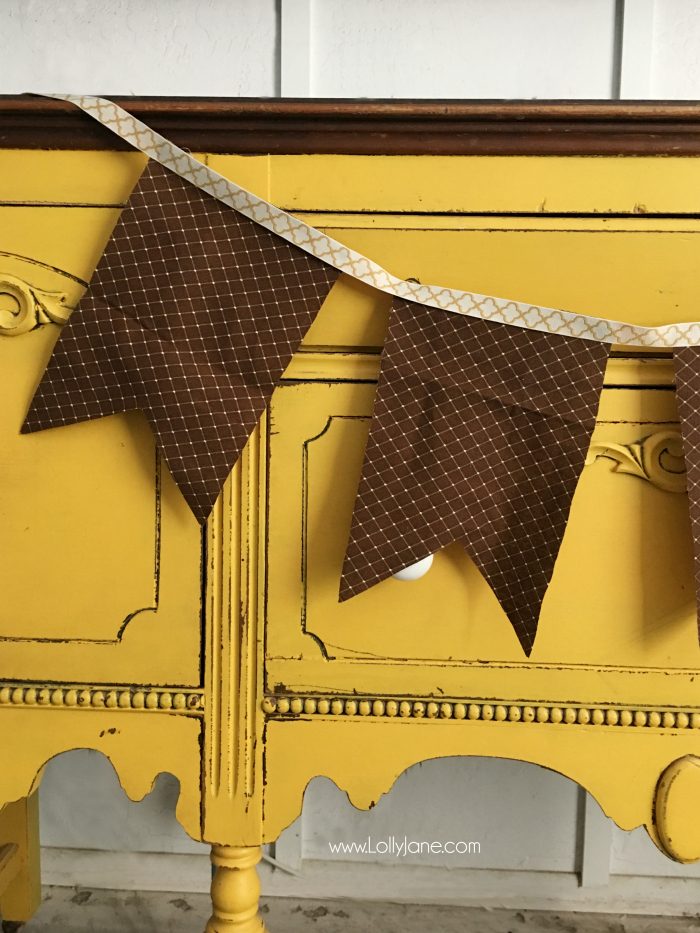 I hot glued the wood letters directly on the fabric.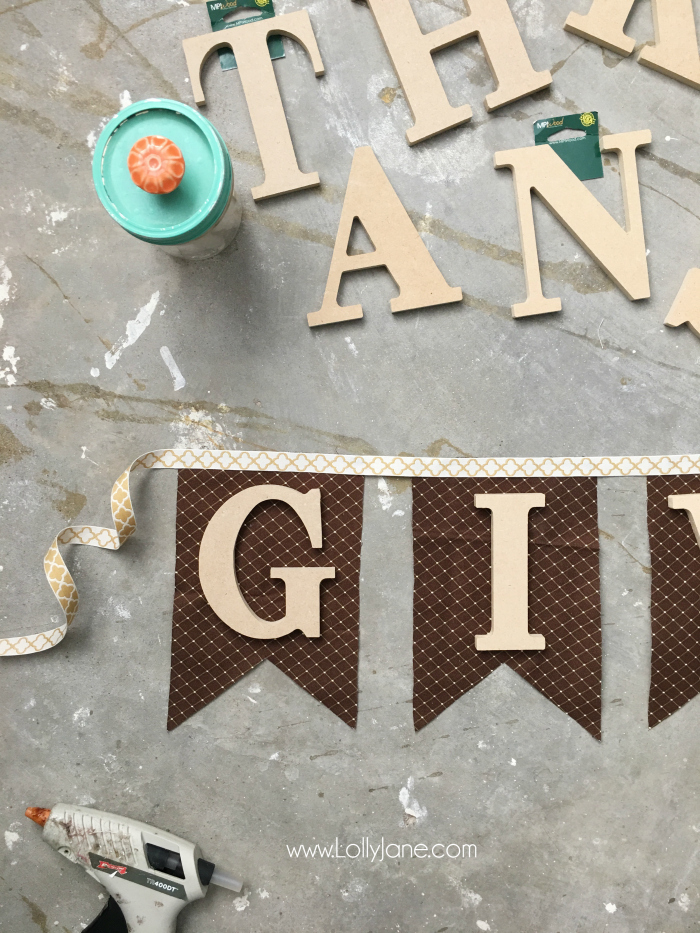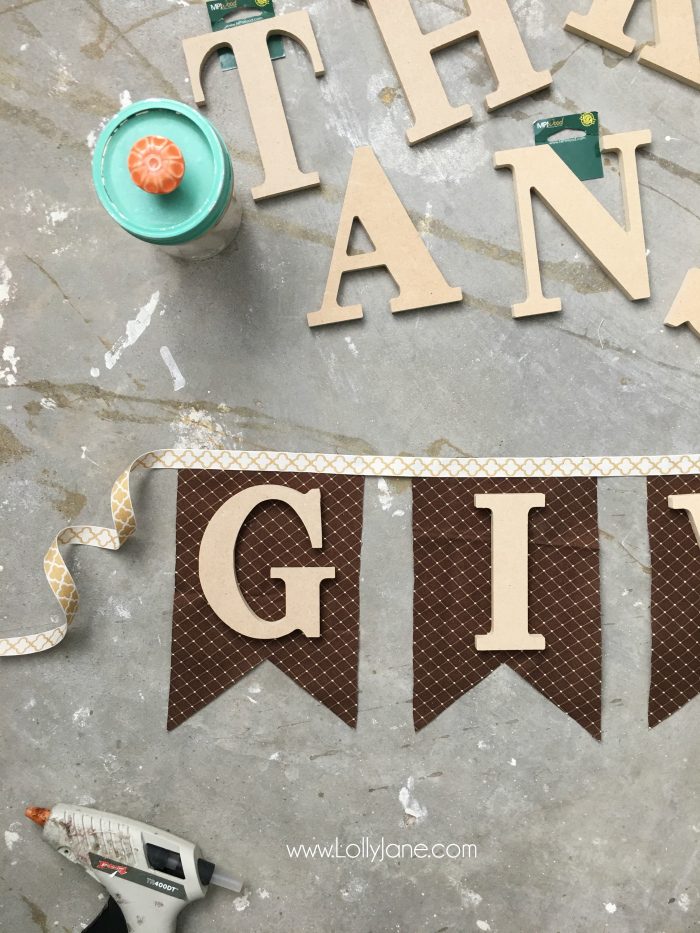 This project took less than 2 hours to make, start to finish…with a little bit of distraction from This is Us, do you watch that show too??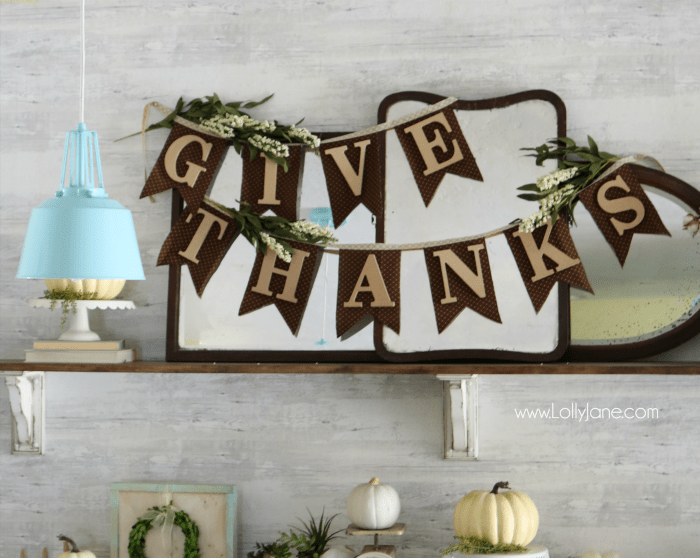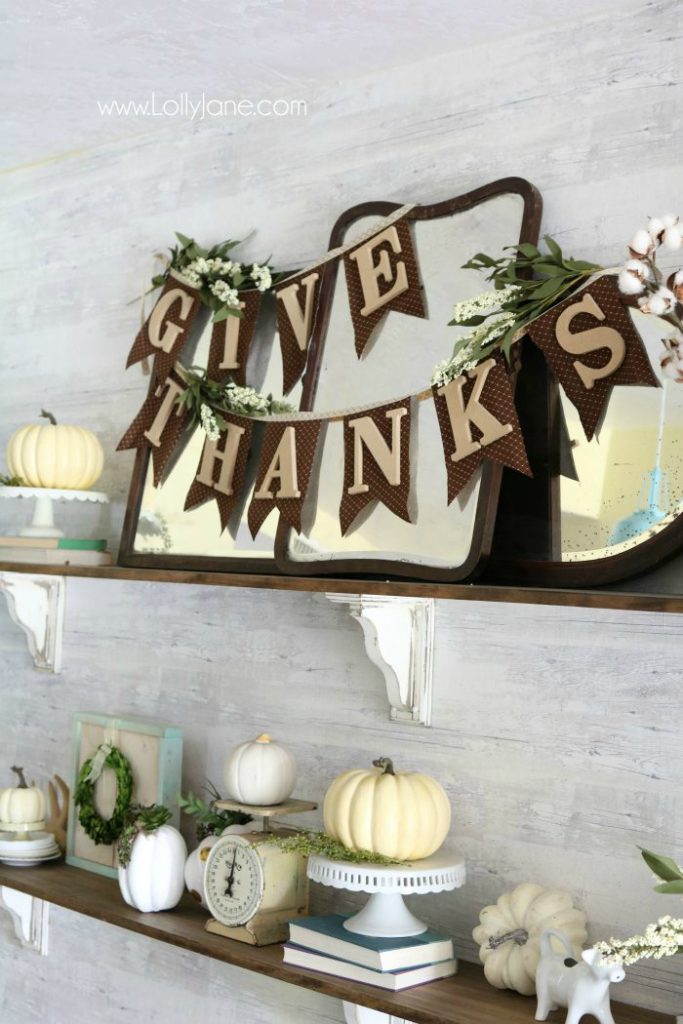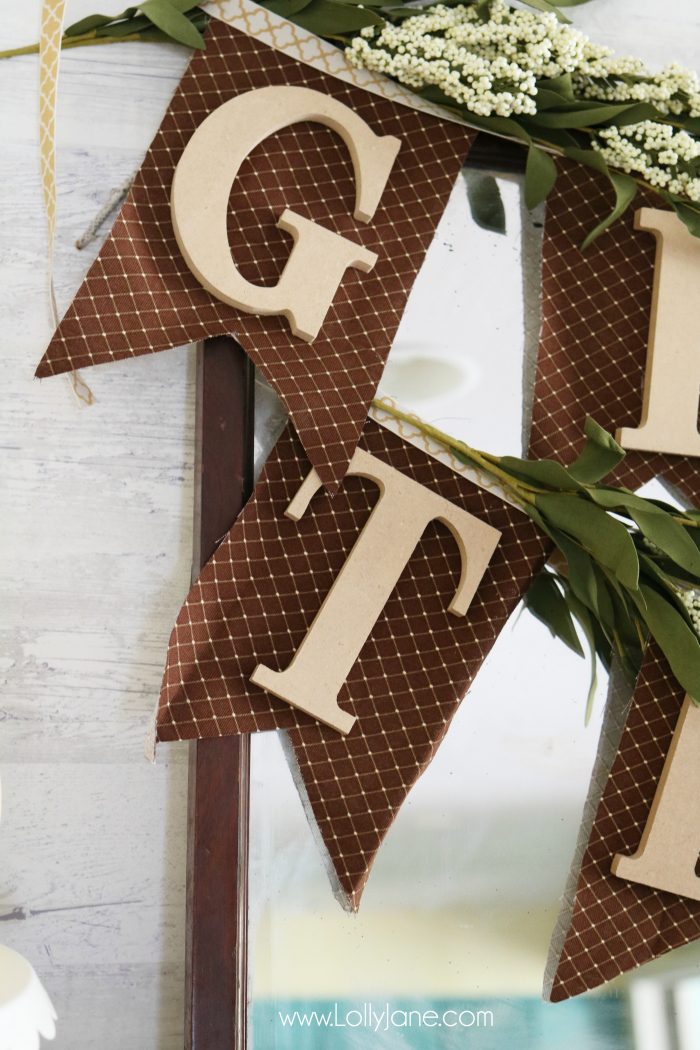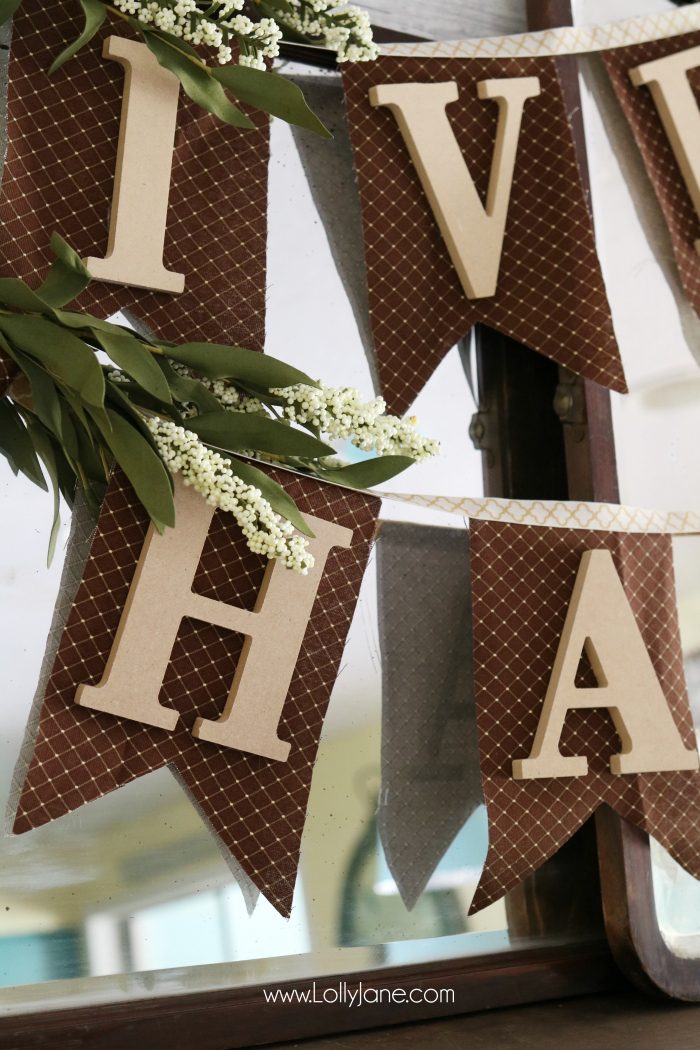 Visit my farmhouse Thanksgiving shelves to see the rest of the space.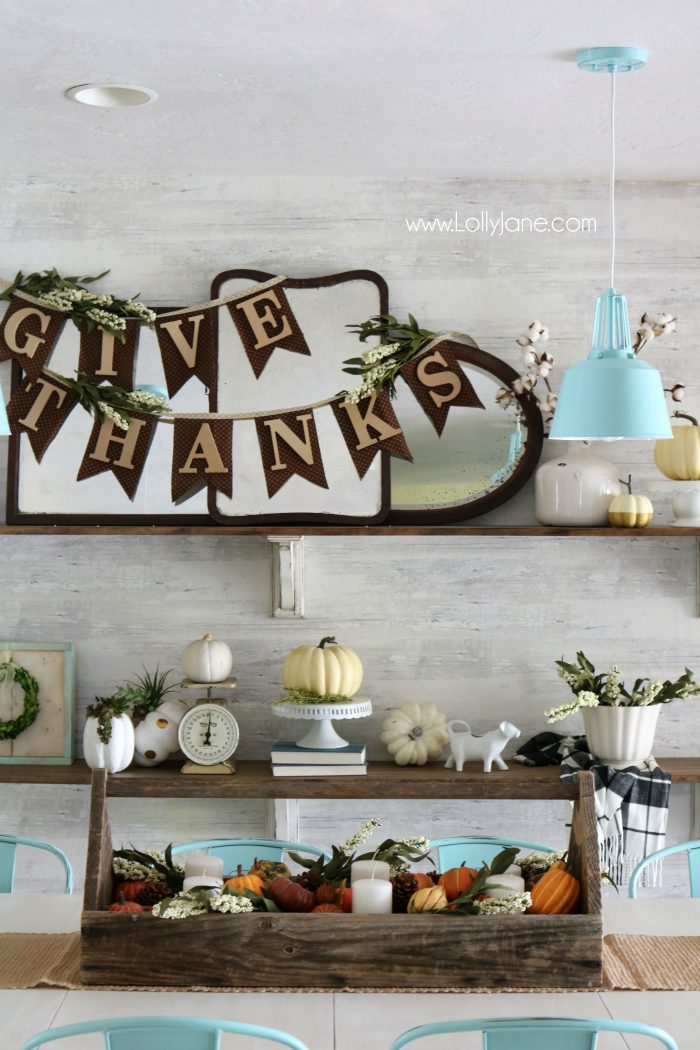 Please PIN so your friends can make this for Thanksgiving too!

Thanks to Waverly Inspirations for sponsoring todays post! As always, all opinions are our own. See more of our Waverly decor ideas like our DIY Stenciled Hello Sign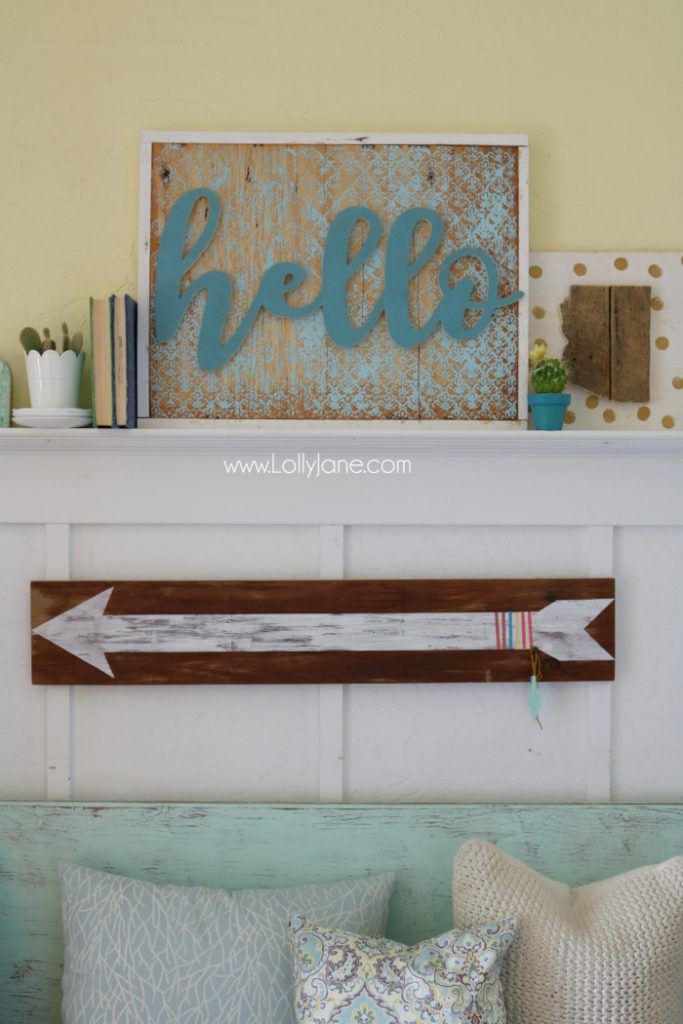 plus our easy half apron.