Hi there! It is Stefanie again from Simple Acres bringing you a delicious classic dessert, full of simple ingredients you can whip up in minutes! My oohy-gooey Homemade Fudge Brownie with Pecan Crumble is to die for delicious. Check it out!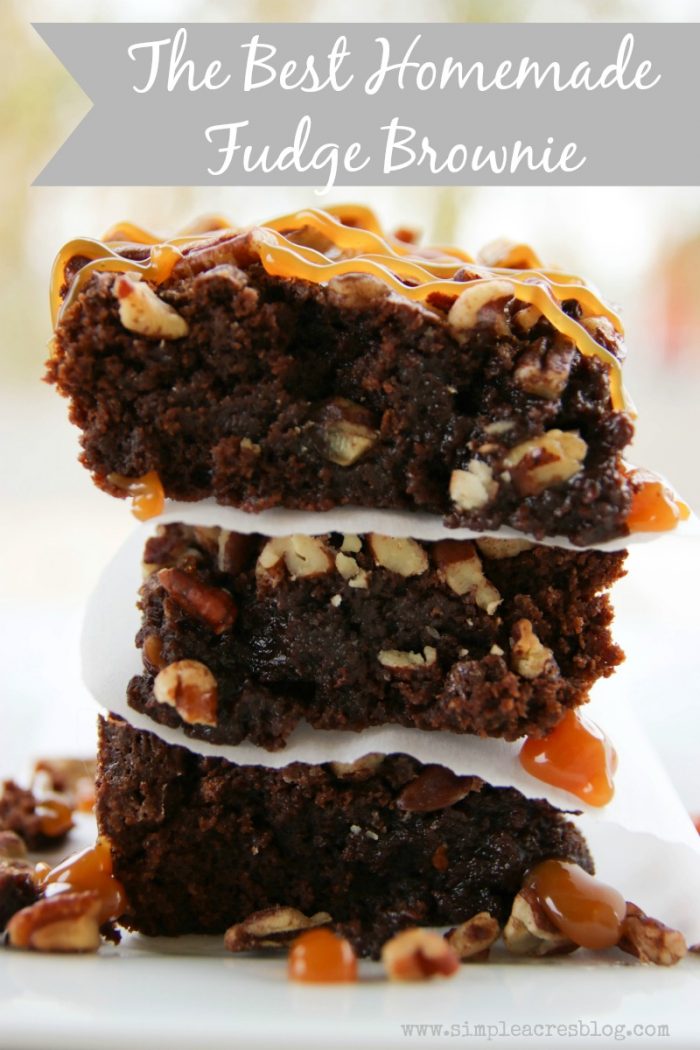 The beautiful craft of cooking has been somewhat lost in this era. If you want a crowd pleasing recipe even your child could cook, this recipe is the one! I will never use a box recipe ever again after experimenting with this one.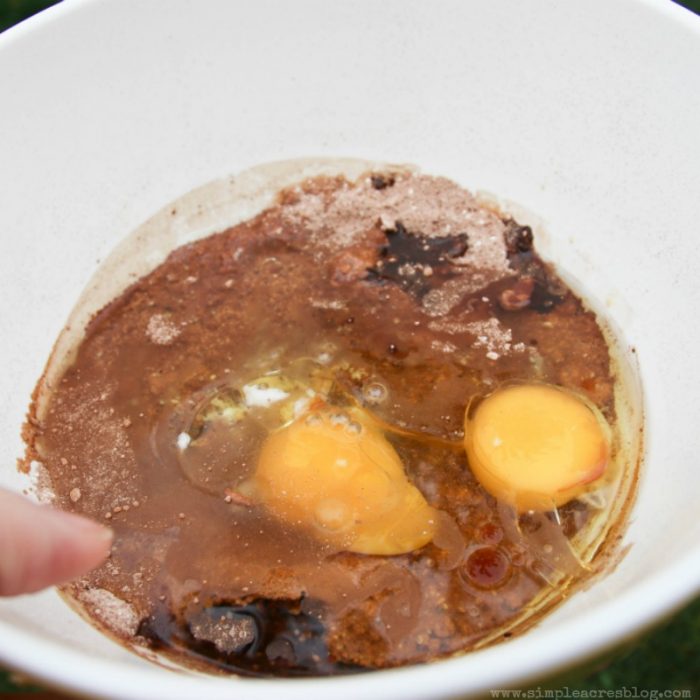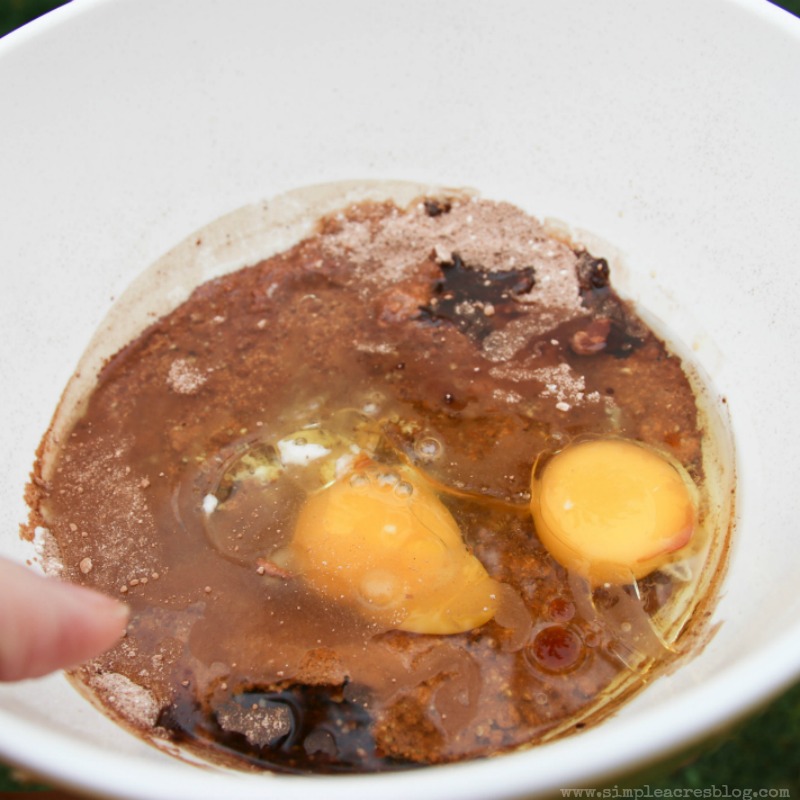 Brownie Ingredients
1/2 cup sugar
1 cup white flour
1/4 teaspoon baking powder
1/2 cup cocoa powder
2-3 shakes of salt
1-2 shakes of cinnamon
1 teaspoon vanilla
2 eggs
1/2 cup light olive oil
stick butter for greasing pan
1/2 cup to 1 cup diced pecans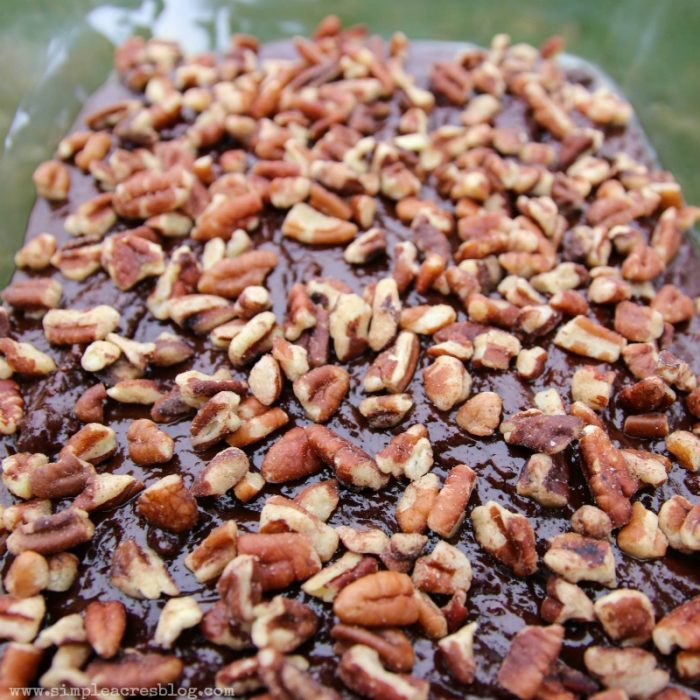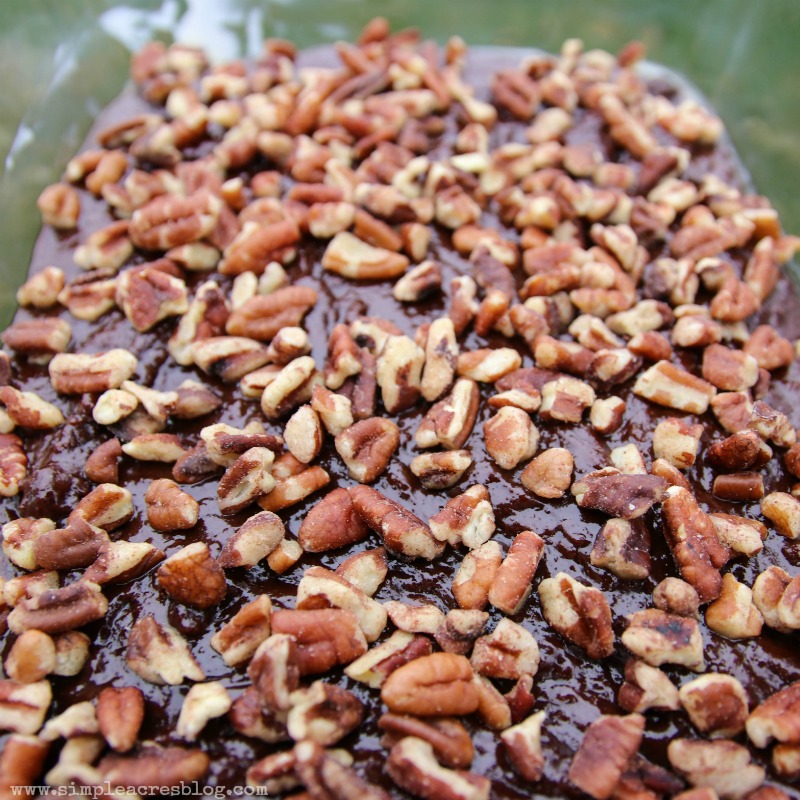 Directions
Mix flour, sugar, cocoa, baking powder, salt, cinnamon in a mixing bowl.
Add eggs, oils and vanilla. Mix all ingredients until evenly dispersed. Avoid over mixing.
Grease small baking pan or pyrex with butter. Pour mixture in pan.
Sprinkle brownie batter mixture with chopped pecans.
Bake at 350 degrees for 20-25 minutes or until center of brownies are slightly firm and a toothpick can be removed with no excess batter on it.
Let cool 5-10 minutes then drizzle melted caramel on top of pecans.
Enjoy!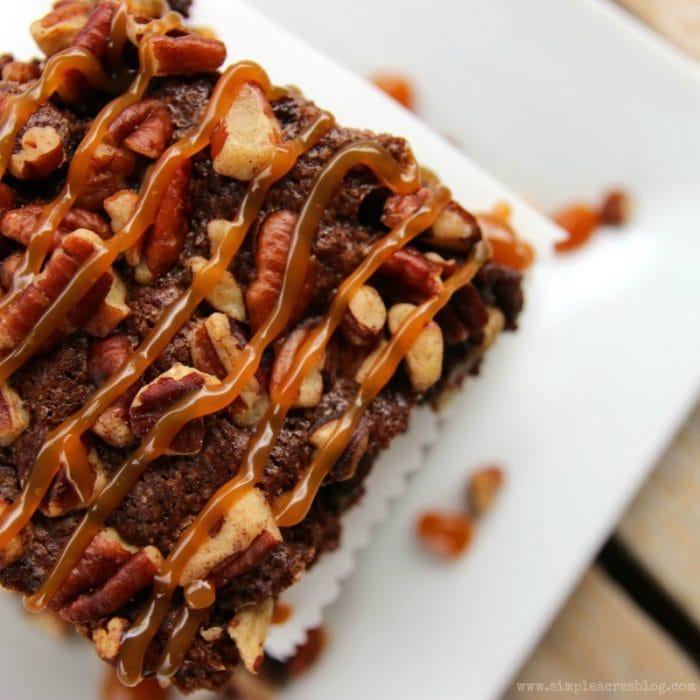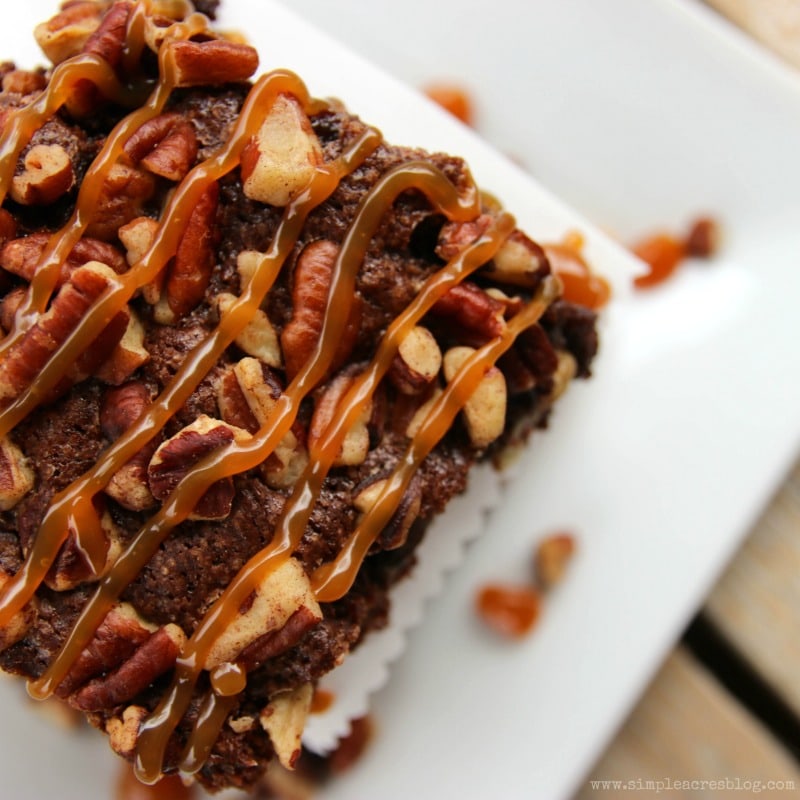 This dessert is the perfect match for the chilly yet beautiful days of Fall. Here is my view as I peer out at the beauty Simple Acres holds from my back door.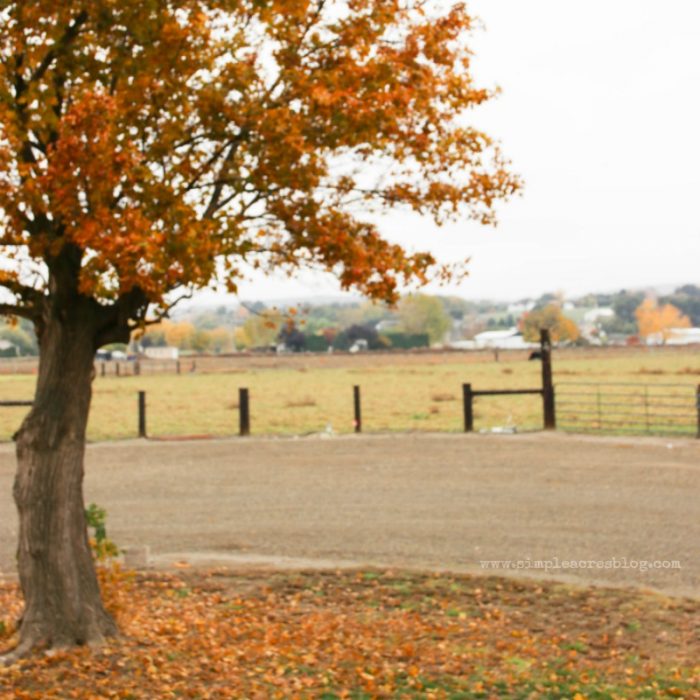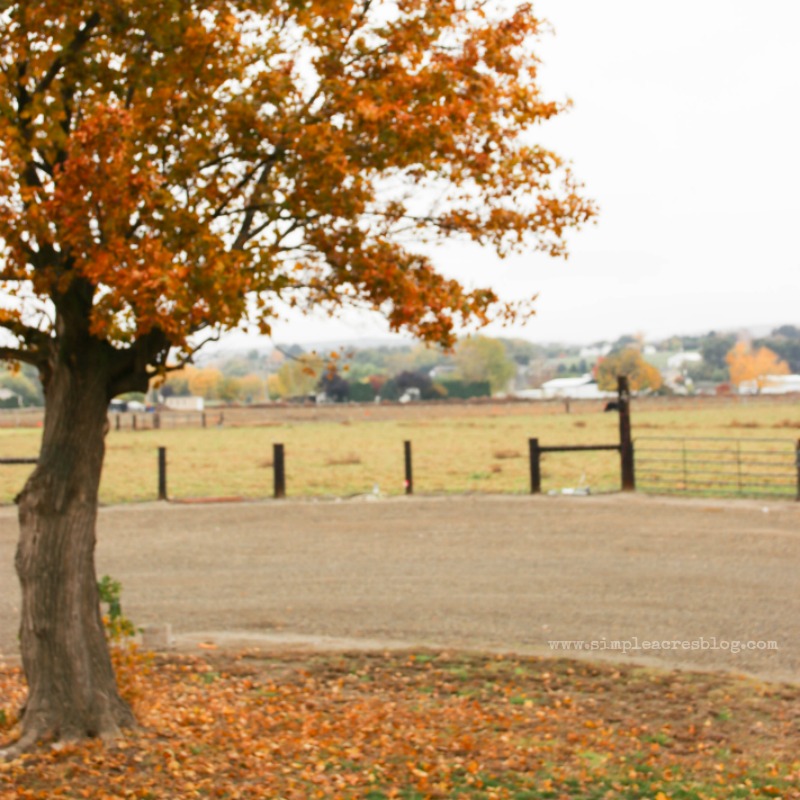 Whether it is your treat day at school for the kids, you are making dessert for the holidays or just want a treat late at night as you unwind my Homemade Fudge Brownie with Pecan Crumble is a recipe that will please almost ever one on your list…including yourself!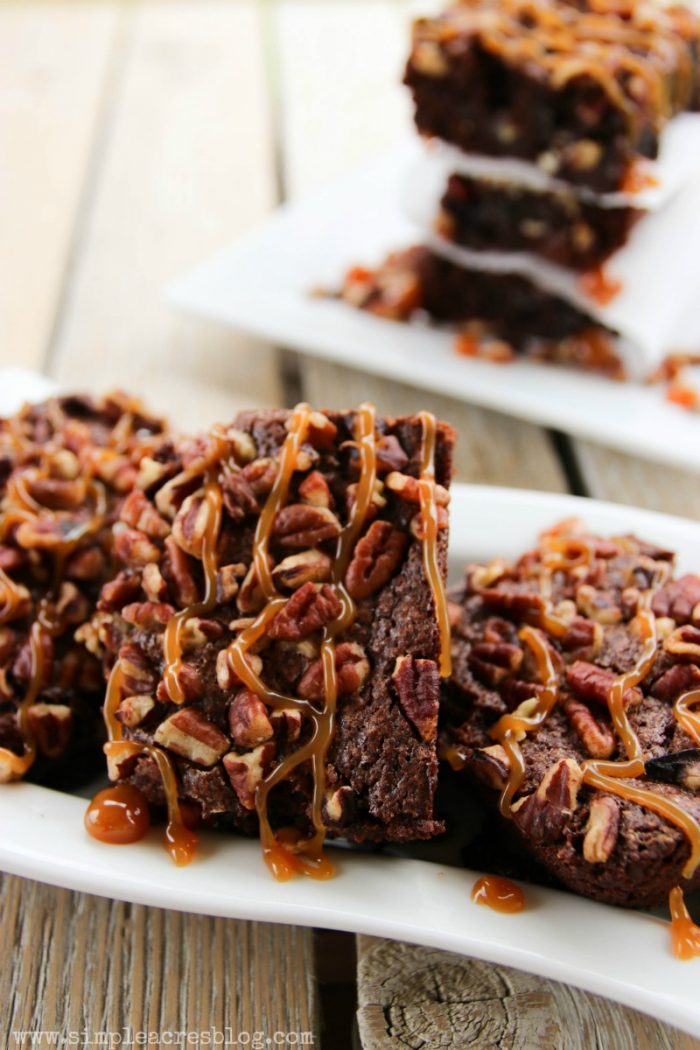 If you love comfort food this time of year you may enjoy my White Chicken and Spinach Enchiladas or Potato and Kale Soup. Happy Fall and holidays! Dovidenia. XO
If you would like to learn more about simple living and the fun of raising a family on a farm follow us on Instagram here.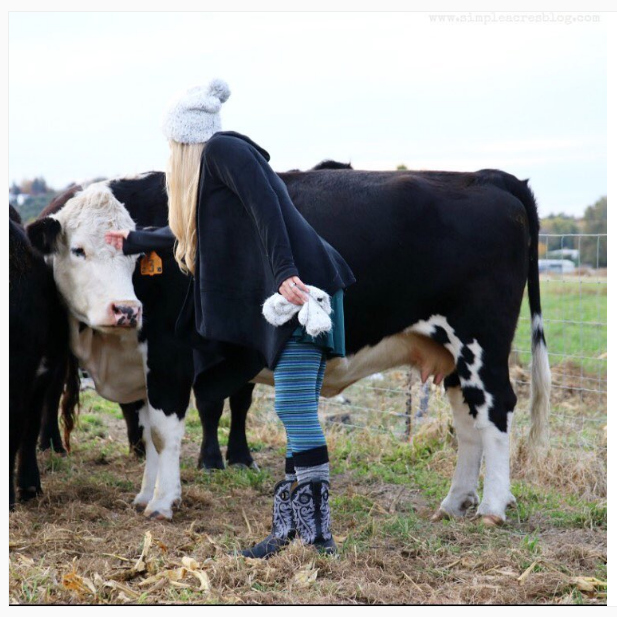 If you are on a journey of self love, health and fitness follow me here to gain more wisdom from the mouth of a quirky Dietitian (yes that is me).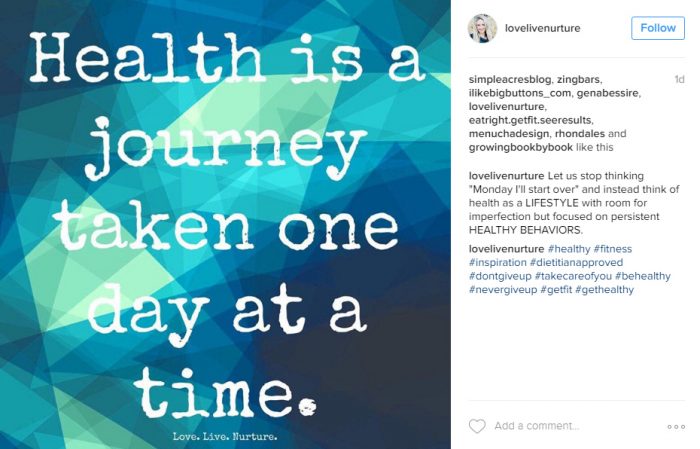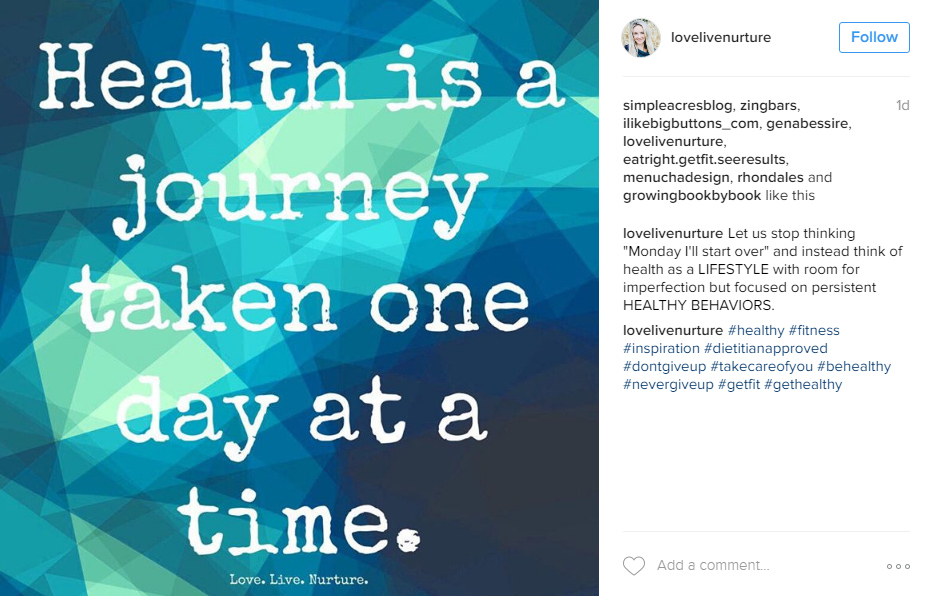 Visit more of our yummy brownie recipes like these Pumpkin Brownies,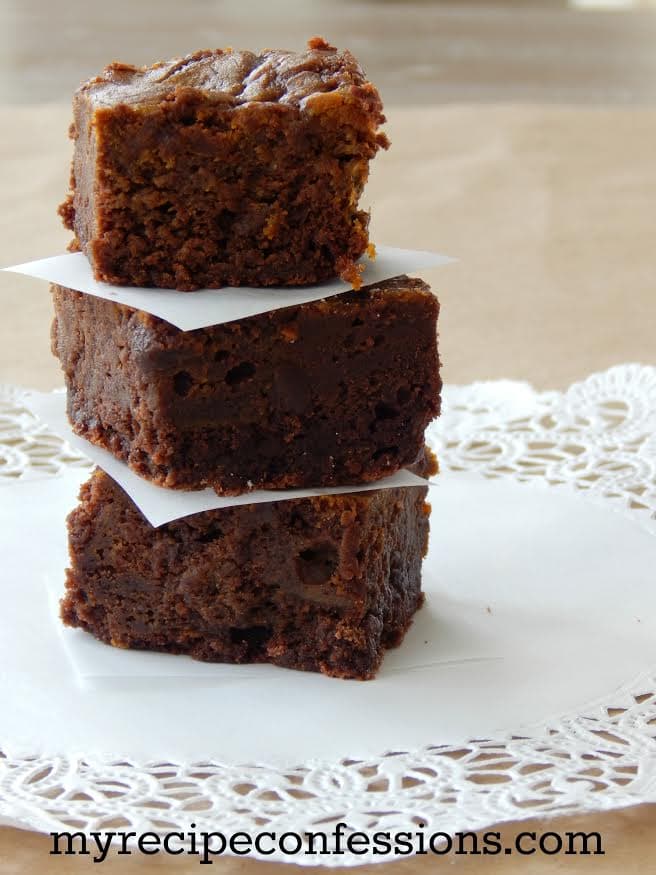 and these Candy Dipped Brownies, the perfect way to use up leftover Halloween candy!