striped peppermint wreath
We're on a peppermint kick! We made some fun yarn candy canes over the weekend and even shared them on our local news yesterday for a fun Christmas craft segment! This matchy-matchy wreath was easy peasy to whip up with no adhesive required… our favorite kind of craft. (; Hope you love this pretty striped peppermint wreath! Aaaaand since it's the 10th of the month, you can also enjoy nine other peppermint flavored treats & crafts to keep you busy all week.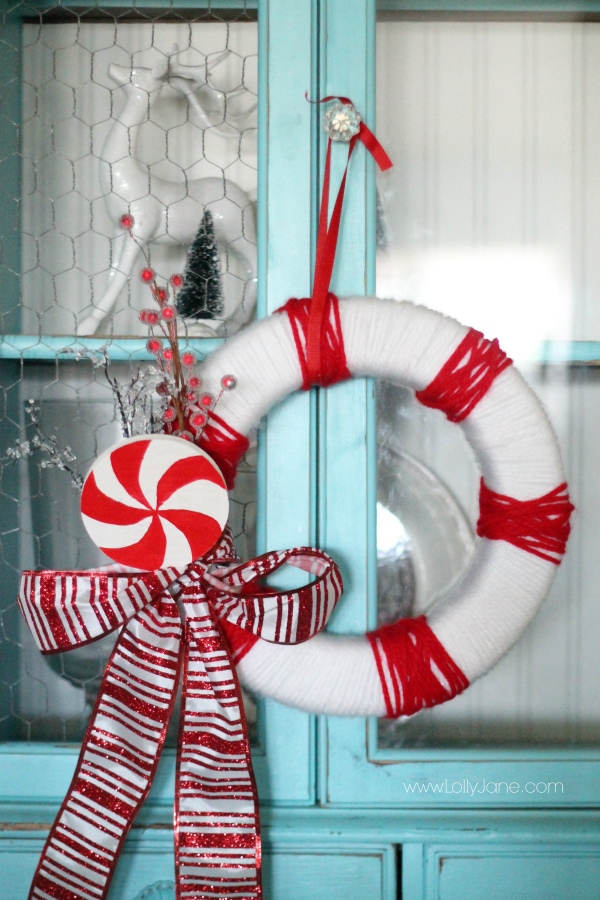 We'd love for you to pin the collage below, check out our wreath tutorial (after the collage) then visit the other peppermint projects created by some of our blog buddies (:
This wreath doesn't require a lot of supplies so we shopped Hobby Lobby this time around for most of them.
FloraCraft Make it: Fun Foam wreath, 12″
white yarn
red yarn
embellishments/sprig
wood disk
DecoArt white + red acrylic paint
Directions to make the wreath:
Wrap the wreath in white yarn, tuck the end underneath..remember NO gluing (;
Paint the disk white.
Freehand pencil lines on the dry white paint to mimic a peppermint.
Fill in with small brush in red.
White the disc is drying, loosely wrap 6 red sections around the wreath.
Tie a red/white striped bow around the wreath.
Duct tape a 4″ dowel to the back of the disc.
Tuck in the embellishments and disc into the bow.
See? No gluing!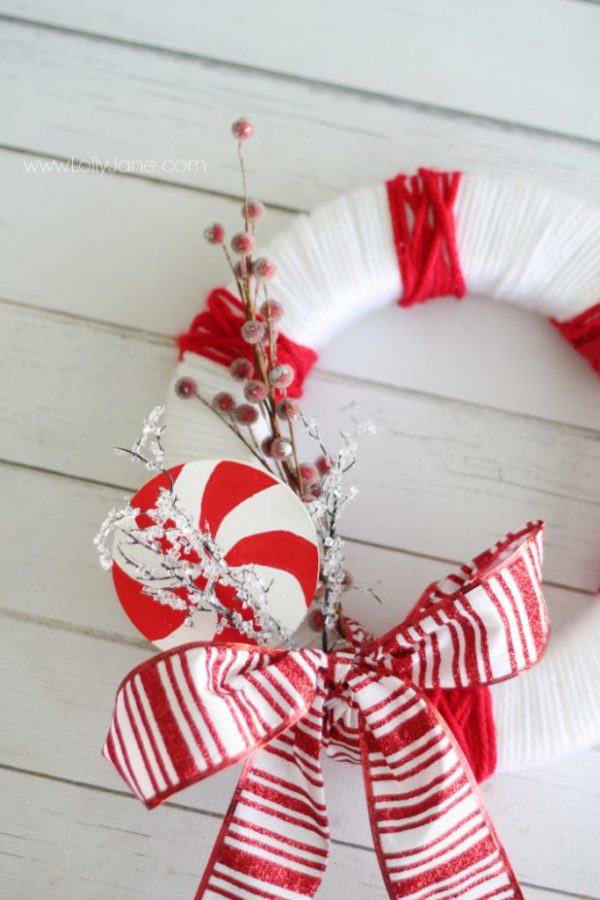 Tie a simple red ribbon to the top for pretty peppermint decor.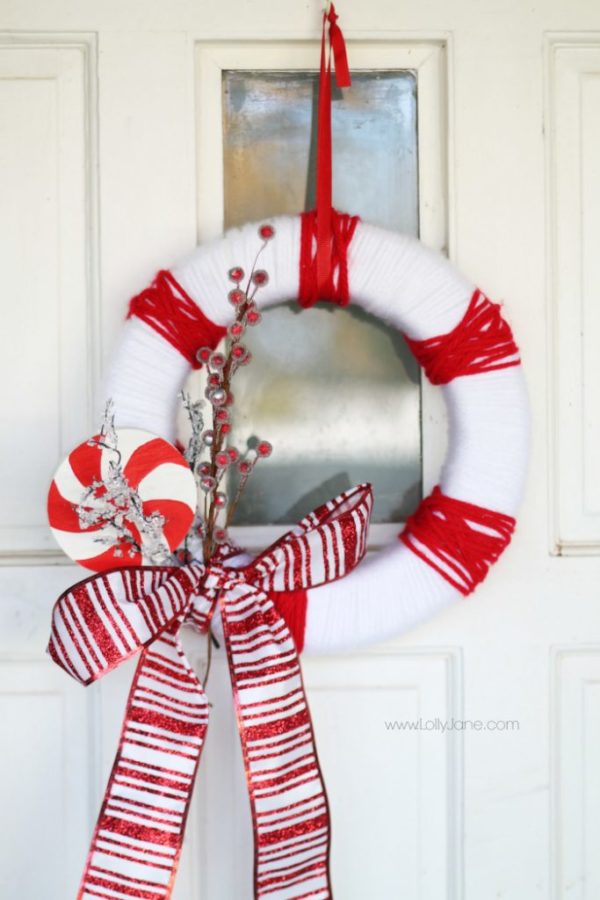 Be sure to take a looksie at our other Christmas decor like our yarn candy canes & Peppermint Pattie Chex Mix! XOXO