We just love September and have officially kicked off our Halloween decor tutorials, hoping if we start decorating for the fall holidays that cooler weather will follow! (Fingers crossed- LOL!)
Soooo, it looks like we're starting a font series… you can pretty much expect a new font roundup from us for each holiday! Because we're such font junkies, it's only natural to download a few new ones a day so we stopped fighting the urge to share our cutest fonts and created another roundup, Halloween style. You're welcome. (; Without further adieu, here's 13 of the spookiest FREE Halloween fonts for all your printable, invitation or fellow font addiction needs!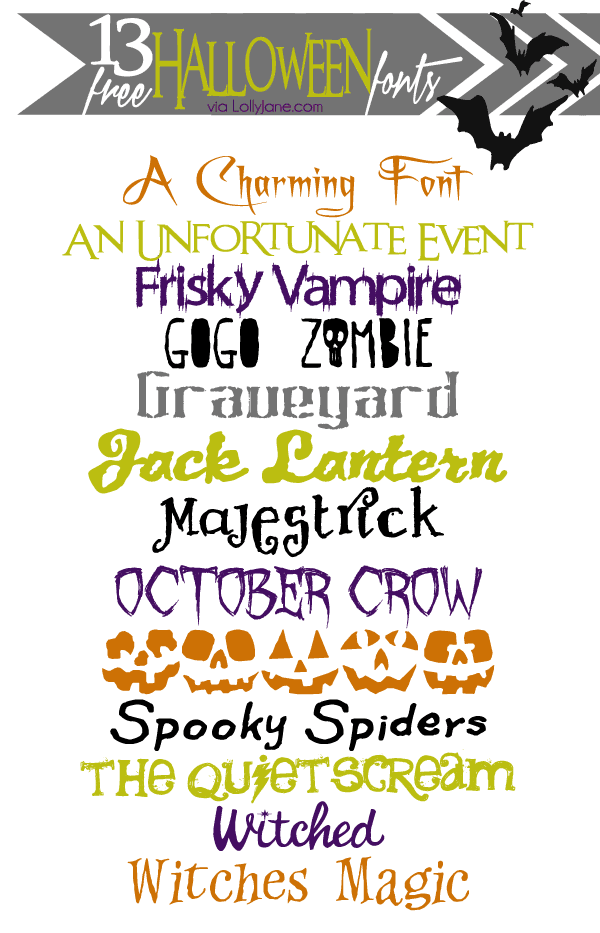 a charming font | an unfortunate event | frisky vampire | gogo zombie | graveyard | jack lantern | majestrick | october crow | punkinhead dingbat | spooky spiders | witched | witches magic
PS: The header words "free" and "fonts" are in xtreem font and those cute bats are part of the hallocuties dingbat font; we'll be sharing our fav Halloween dingbats SOON! In the meantime, be sure to check out our cute summer fonts, patriotic fonts and back-t0-school font roundups!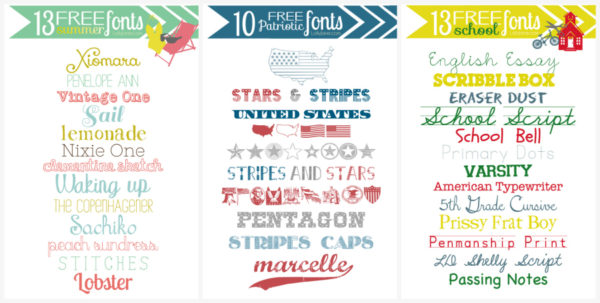 Feel free to take a peek at our Pinterest "font love" board for more fun roundups. That's it for now! See ya on Monday with a fun DIY costume for your little dragon (; XO