Pumpkin spice cinnamon chip trifle
Oooh la la! My most faaaaaaaaavorite part about fall is seeing all the canned pumpkin on the end caps at grocery stores. Is that weird?! Maybe, but I almost always snag one can when I see them. Walking through Walmart this time, I spied pumpkin spice pudding! Hello, jello! I tossed it in the cart, along with some yummy seasonal cinnamon chips (okay, I may have bought 2 bags of these!) to see what deliciousness I could create it with and sure enough, a scrumptious dessert was born… introducing the pumpkin spice cinnamon chip trifle: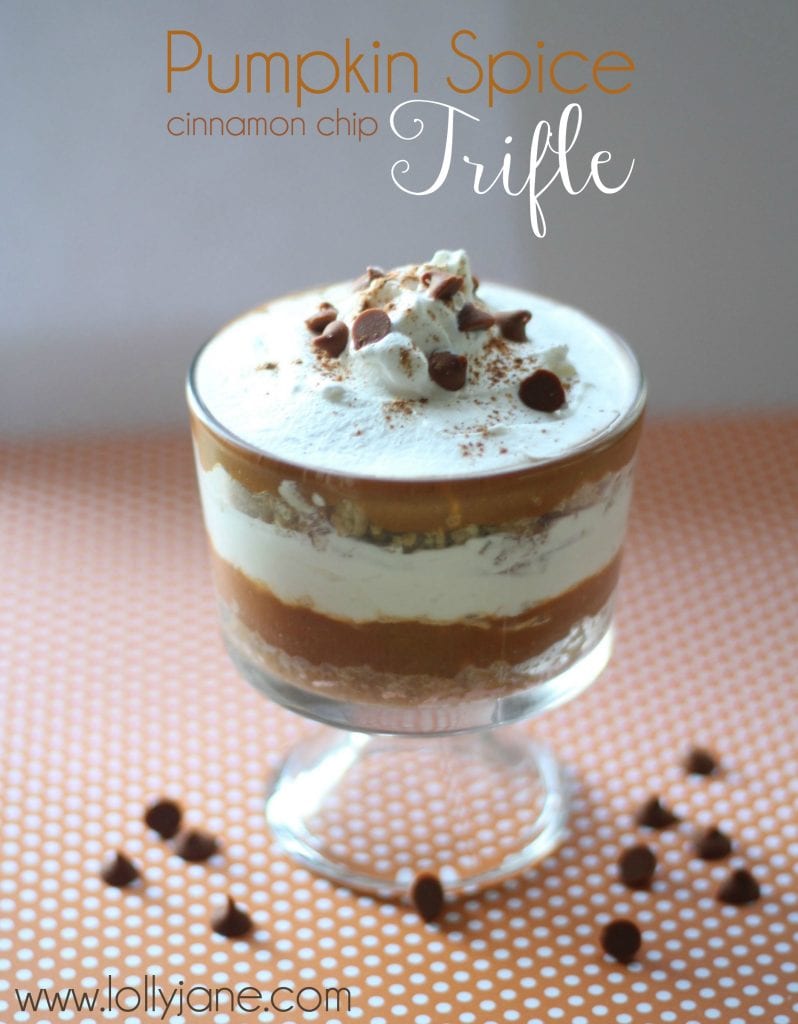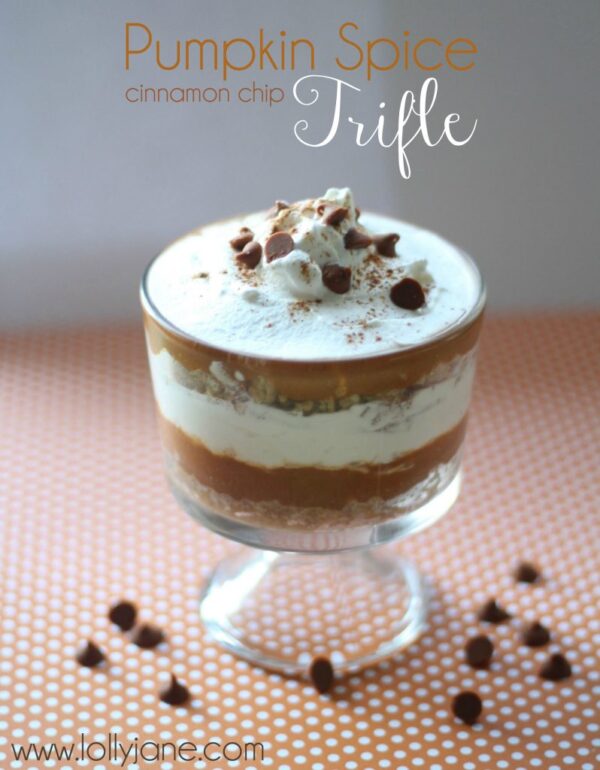 I love this trifle because it only requires a handful of ingredients and wasn't time consuming. Win-win for this busy momma!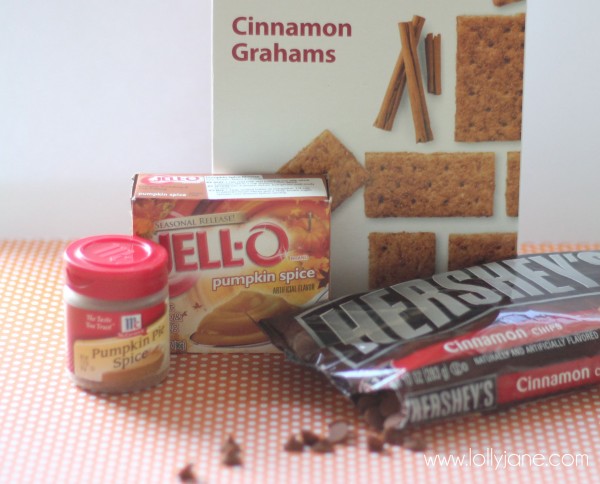 Want to try it?
Pumpkin spice cinnamon chip trifle
The perfect Thanksgiving Day dessert
Ingredients
1

package pumpkin spice pudding

1/2

cup

cinnamon chips

frozen

1

cup

cinnamon graham cracker crumbs

1/2

cup

firmly packed brown sugar

1 1/2

tsp.

pumpkin pie spice

3/4

cup

butter

melted

2

cups

whipped topping
Instructions
Prepare pudding according to package directions.

Finely chop frozen cinnamon chips.

In a large bowl, stir together graham cracker crumbs, brown sugar, cinny chips and pumpkin pie spice. Add melted butter and stir to combine.

Spread mixture on a baking sheet, and bake in oven for 10 to 15 minutes or until the top looks toasted, let cool.

After graham cracker crumb mixture is cooled, layer 1/2 in the bottom of a trifle dish, large glass bowl or individual dessert glasses.

Spoon 1/2 of pumpkin spice jello over crumb crust, and top with 1/2 of whipped topping. Repeat crumb-crust and pumpkin spice jello layers, reserving remaining whipped topping.

Refrigerate for 1 hour or overnight.

Prior to serving, garnish trifle with remaining whipped topping and sprinkle with cinnamon chips and a dash of pumpkin pie spice.

Serve at once and enjoy!
I think I'm going to make these for Thanksgiving dessert but I'll make it in a large trifle bowl instead of the cute individual mini trifle bowls as shown.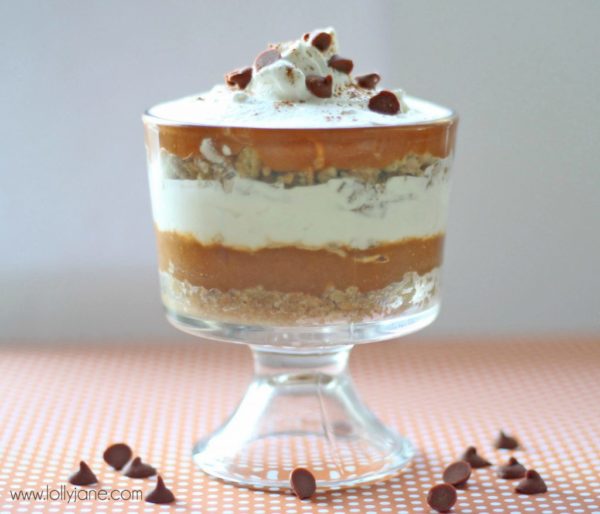 If you love this recipe, try our original pumpkin snickerdoodle bread too! Tell us, what are YOU making for Thanksgiving? Dinner, side, drinks, dessert or are you simply bringing the ice? 😉